Once upon a time, the word 'retire' was associated with becoming inactive and getting old. Today, retiring no longer carries those connotations. Instead, having the drive and discipline to save enough to retire early is seen as a sign of success. We explored the lives of 10 people who were retired before 40 and are neither inactive or old.
Jeremy Jacobson (38) — Saved 50% to 70% of their monthly income for a decade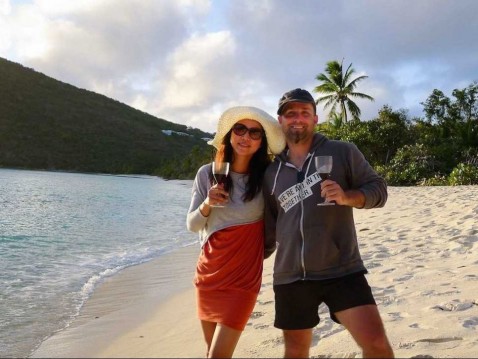 MP Dunleavey wrote about the early retirement of 39-year-old Jeremy Jacobson on Betterment.com. "Jacobson was in his mid-20s and working as an engineer at Microsoft when he decided that total, long-term financial independence was his goal. He and his wife saved between 50% and 70% of their income for a decade. They lived modest lives on good incomes choosing to minimize the three expenses that are dominant for most Americans: housing, food, transportation. Jacobson also did a lot of research. One guiding principle that emerged from his self-education was the 4% rule, he said, referring to a common rule-of-thumb for 'safe' asset decumulation, especially for retirees. But in order to live on a 4% drawdown from a relatively modest stash like $1 million or $2 million, you have to be smart about your tax strategy and your lifestyle. Those were the next considerations in Jacobson's plan. As U.S. citizens and residents of Washington State (although they're traveling in Mexico now), Jacobson and his wife Winnie Tseng pay federal but not state taxes. 'Our lifestyle requires about $850,000 invested,' Jacobson says. Currently, his financial plan requires that they live on 4% of that, a bit less than $36,000."
Billy and Akaisha Kaderli (38) — Worked hard and made bold budgeting choices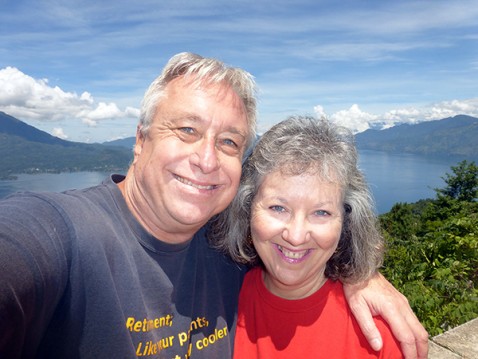 Billy and Akaisha Kaderli retired at age 38. They have since become recognized retirement experts and internationally published authors on topics of finance and world travel. On his website retireearlylifestyle.com, Kaderli states, "In late 1979, we purchased LUTHER'S, a 43 seat restaurant in the seaside community of Santa Cruz, California, near the yacht harbor. For 10 years, we owned and operated this restaurant, bringing it to local fame. For the first 5 years, we worked as a team; Billy, the Chef, and Akaisha, the CEO." Dean Witter took a keen interest in Billy, recruiting him for their brokerage firm. Eventually, Billy became Vice President of investments, and branch manager of the Aptos office. Meanwhile, Akaisha continued to operate the restaurant on all levels, which was open 365 days a year, breakfast, lunch and dinner. Kaderli continued, "In 1989, we assessed our lives, our dreams, and our bank balance. Making some bold choices, we decided to get on track to becoming early retirees. In January of 1991, at the age of 38, we retired and moved to Nevis, a 36 square mile dot in the West Indies. From there our perpetual gypsy schedule began, traveling through the West Indies, Venezuela, US, Canada, Mexico, Central America and many nations in Asia."
Paul and Vicki Terhorst (35) — Choose a good life over a good career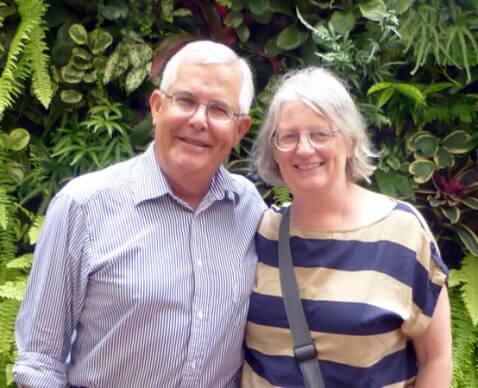 In 1988 Richard Eisenberg wrote an article for money magazine on early retiree Paul Terhorst and recently updated the story 30 years later. "Last week, I caught up with Paul, now 65, to find out how the past 30 years have gone for him and his wife, Vicki (also 35 when she retired) — and to learn his plans for, what could be, another 30 years. 'It excites us very much,' Paul said, calling from their $450-a-month rental in Chiang Mai, Thailand, one of the seven best places to retire around the world, according to the new 2014 Retire Overseas Index. 'Three of our four parents are alive in their 90s. We're very excited and fully hope we can live and have vital, exciting lives for the next 30 years.' When they first retired, says Paul, the couple determined that 'we wanted to have a good life, rather than just a good job, so we decided to retire and never look back.' And they haven't."
Todd Tresidder (35) — Lived frugally and saved a high percentage of his income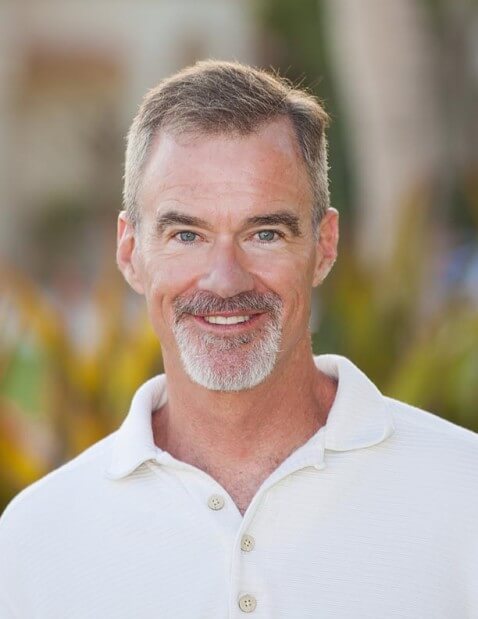 Kandice Bridges reported on several early retirees on foxbusiness.com. One such retiree is Todd Tresidder. "Todd Tresidder retired at age 35, after working 12 years as a hedge fund investment manager running a $20 million-plus portfolio. He says anyone driven to retire early may not find a leisurely lifestyle a satisfying way to live. He pursues his passion for coaching others on how to retire early through his website, FinancialMentor.com. Tresidder says to build assets faster, you must live frugally and save a high percentage of your income. This helps you in two ways: You save a lot, and you live a lower-cost lifestyle, which requires fewer assets to maintain.
Chris Tucker (26) — Diversified his sources of income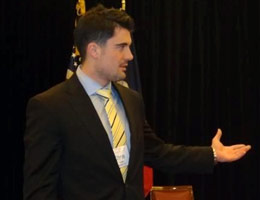 Bankrate.com covered the story of Chris Tucker who became financially independent at 26. "He started with less than $300 in the bank and created wealth largely through real estate in less than three years. He buys and holds single-family homes and apartment buildings that generate rental income in excess of the mortgage payments. The stock market crash in 2008 prompted him to learn how to amass wealth using methods other than traditional equity investing. Besides building a portfolio of real estate, he lends money to people who are unable to secure funds through traditional means due to bad credit. 'With microlending, I invest via a LendingClub in individuals who need personal loans,' Tucker says. 'My investments in these avenues give me a return better than what I could achieve in the stock market.'"
Doug Brown and Lisa Zandt (<40) — Sold everything and embraced simplicity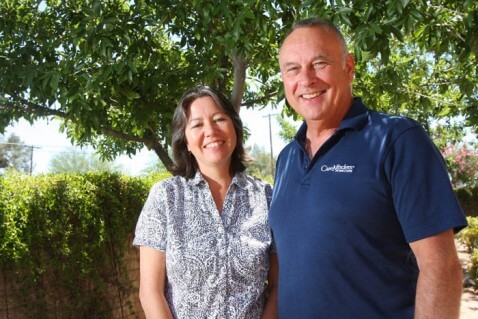 Foxbusiness.com writer Kandice Bridges also told the story of Doug Brown and Lisa Zandt. "They fully embraced the notion of a nontraditional retirement path. They were sales and marketing managers at a large Fortune 500 company and then retired to sail full time for nine years. The couple sold everything — house, cars, almost all of their possessions — and bought a sailboat. They lived all around the Caribbean and South America. 'Living on a boat outside of the U.S. was much less expensive than living in the U.S.,' she says. After nine years of embracing simplicity, they decided to come back to the United States and start their own business. They now run a CareMinders Home Care franchise in Tucson, Arizona."
 Mr. Money Mustache (30) — He stashed his cash

Most commonly known as Mister Money Mustache. Kelly Johnson provided a report on this retiree on Washingtonpost.com. Ultimately, the name was derived from a term 'must stash your cash'. To retire at 30, he told Johnson "I just maintained this desire not to waste anything. Our bread-and-butter living expenses are paid for by a single rental house we own, which generates about $25,000 per year after expenses. We also have stock index funds and 401(k) plans, which could boost that by about 50 percent without depleting principal if we ever needed it, but, so far, we can't seem to spend more than $25,000 no matter how much we let loose. So the dividends just keep reinvesting."
Joe Udo (38) — Tracked cash flow and saved one of their incomes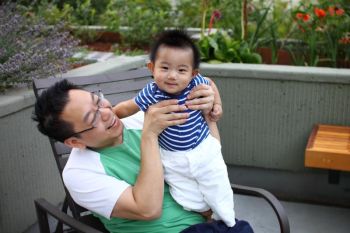 Joe Udo writes about his retirement at age 38 on his own website retireby40.org. "I had been a computer engineer at Intel since 1996, but the job wasn't the right fit for me anymore. My physical and mental health deteriorated and I knew I had to get out. I started Retireby40 to keep tab of my early retirement journey. Eventually, I gave my notice and left the corporate world forever in July 2012. We tracked our cash flow and saved all my income since 2010. Those 2 years gave us a chance to see if we could really survive with just one paycheck, our passive income, and my online income. Yes, Mrs. RB40 is still working. She likes working, which is great for our situation. I'm ridiculously busy as a stay at home dad/blogger, but I wouldn't have it any other way. Notice that I didn't say 'quit working' in the first paragraph. You don't have to quit working when you retire. It's not good for your mental health to stop working completely while you're still productive.
Randy Gilbert (40) — Stretched his budget to breaking point and invested the rest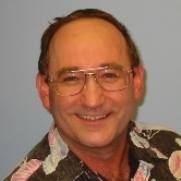 The stories of early retirees are quite diverse. Randy Gilbert tells his own story on his website alpine-acres.com. "I retired to my 'Shangri-La' when I was only 40 years old (after serving 22 years in the military). I began my retirement planning 15 years earlier when I was just a young Lieutenant. I didn't even know it at the time, but it happened the moment I decided to buy some 'Mountain Property' in the Shenandoah Valley. I bought as much as I could afford and it stretched our budget near to the breaking point, but it was the best financial decision I ever made." Once the property was paid off, he used the land as a down payment for building a home, and he now sells lots on the website and lives off the income.
Sam Dogen (40) — Planned his own layoff and made a living off blogging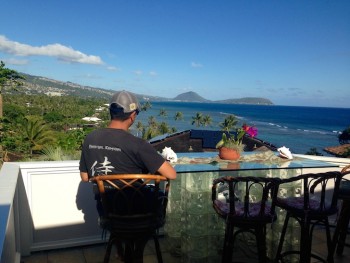 CPA Eric Gati started a blog The Daily Interview and wrote about Sam Dogen who retired at age 32 after starting his own blog Financial Samurai. "I love a great entrepreneurial story, but I especially love when it involves leaving behind a very successful career to pursue a genuine passion. In Sam's case, he worked on Wall Street for 13 years before his passion for blogging pushed him to want to leave his job. Here's where things got interesting: He didn't quit. He engineered a layoff that basically allowed him to get paid a six-figure sum in the form of a severance package." Dogen told Gati "My journey began in 1999 when I joined Goldman Sachs in the Equities department in NYC. It was a dream come true given I got hooked on trading stocks my junior year of college. I always wanted to work until age 40 (2017), but I didn't anticipate how fun blogging would be. Financial Samurai started in 2009 during the middle of the financial crisis to help me make sense of everything. It turns out a ton of people felt quite troubled by the downturn and a robust community of readers was born. By 2011, I started burning out from work after 12 years of doing the same thing. It took a year of planning, but in the spring of 2012, I finally engineered my layoff. Thankfully, things have worked out fine since."
Would you also like to retire early? Or like 56% of Americans, do you have less than $10,000 in retirement savings?
Regardless of your financial position, low-cost investment advisors like Personal Capital and Betterment can help you save more and learn how to diversify your investments without wasting your money on hefty commissions and fees.