Palmer Luckey isn't the first tech genius to be mocked on the cover of a national magazine, and he won't be the last.
Luckey, the 22-year old founder of Oculus VR, found himself on the cover of Time magazine, which made the decision to treat VR as a joke.
Time isn't the only publication guilty of poking fun at the tech nerds. Take a look at the best of the worst portrayals of our modern tech heroes and their borderline insulting cover shots.
Kevin Rose on the cover of BusinessWeek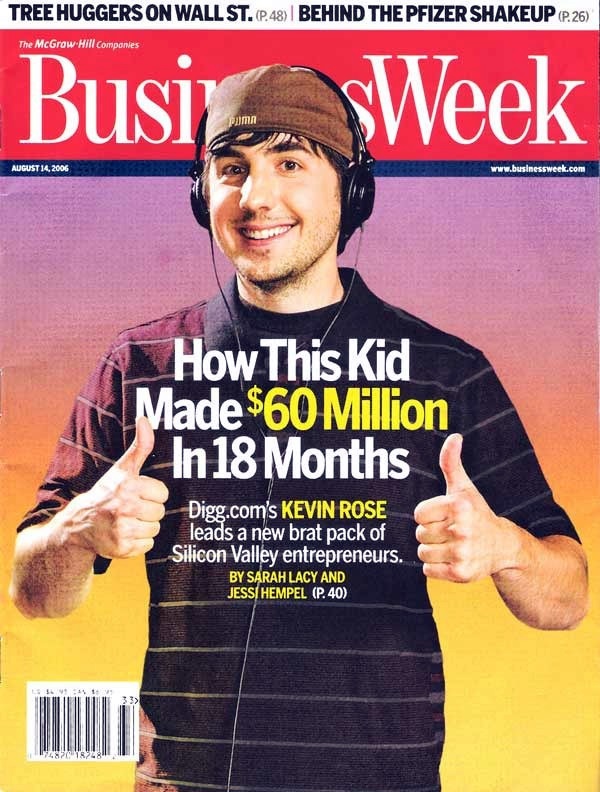 The 2006 BusinessWeek cover and headliner, Kevin Rose's cringe-worthy thumbs-up photo went viral for all the wrong reasons.
CyberPunks on Time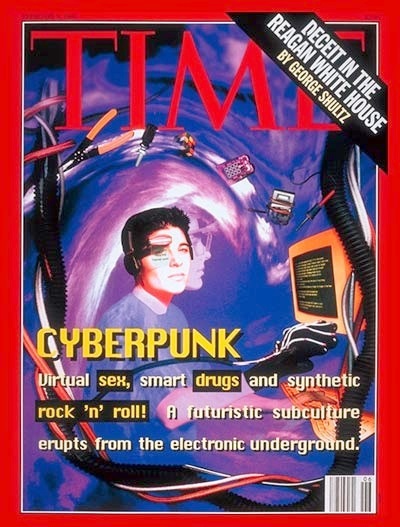 In 1993, this is how the people at Time saw cyber-culture.
The Golden Geeks cover of doom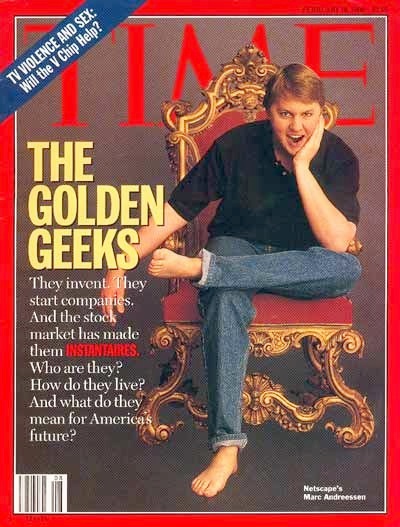 Marc Andreessen sat shoeless on the cover of Time magazine after Netscape went public — And thus, the modern myth that Silicon Valley entrepreneurs don't wear shoes was born.
Cyber War '95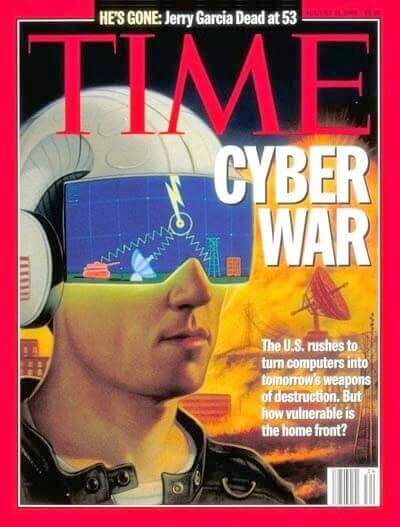 Time was warning us that a cyber war was coming long before drone strikes were a regular tactic in military combat.
Shawn Fanning in headphones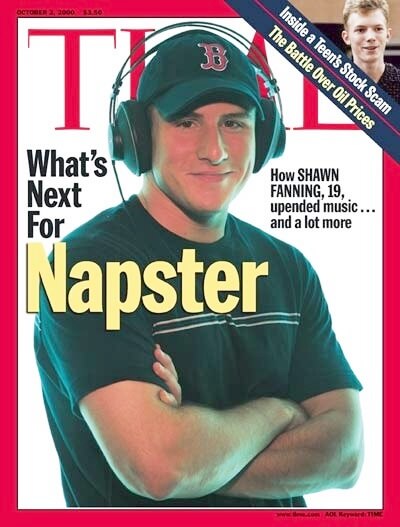 In October 2002 Time decided to go with the tried-and-true "teenager with big headphones and a Red Sox cap" look, rather than highlight the fact that Napster basically changed the music industry forever.
Bill Gates in 1984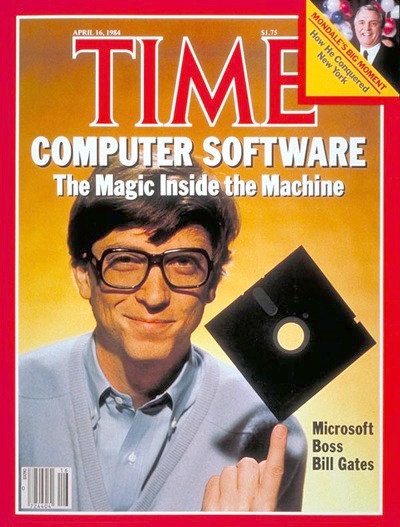 Imagine you're Bill Gates, the future richest man on Earth.
In 1984, Gates was portrayed as the stereotypical nerd by spinning a floppy disk like a basketball on the cover of Time magazine.
Dennis Crowley on the cover of Wired UK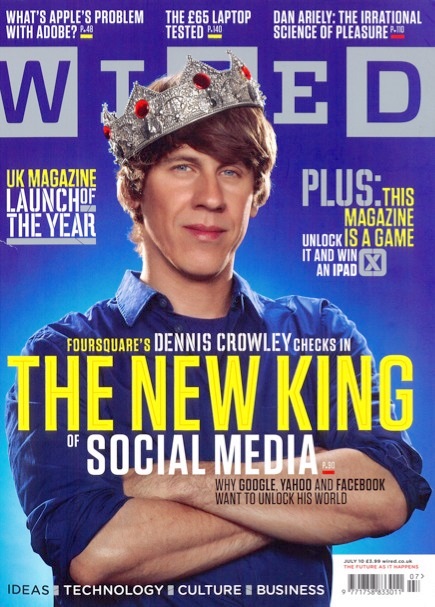 Dennis Crowley was crowned "King of the check-in" on the cover of Wired UK's July 2010 issue. Looks like a 90's cartoon cover of MAD magazine.
Jeff Bezos in a box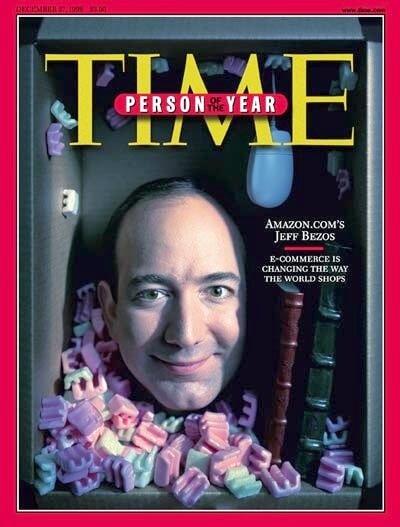 "Person of the Year" and Amazon CEO Jeff Bezos falls into the geek category thanks to this Time magazine cover, ad geeks don't get serious covers. They share the cover with packing peanuts, and are portrayed as a Jeff-in-the-Box.
Jerry Yang surfs the web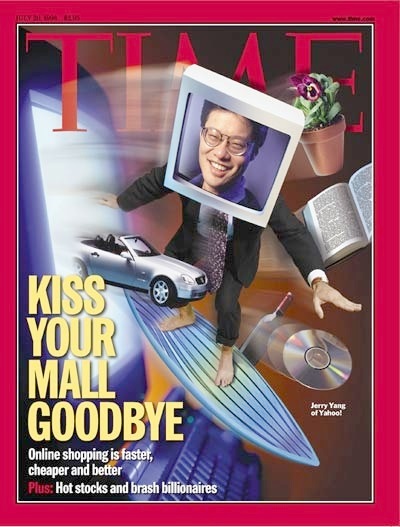 Jerry Yang, shown "surfing" across the cover of Time magazine in June 1998, was a juvenile metaphor, even 17 years ago.
Bill Gates as Spidey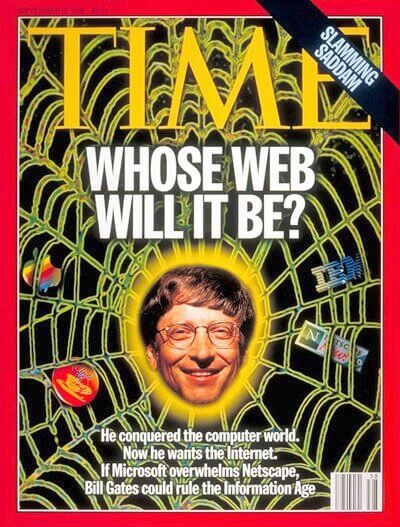 Bill Gates, web spinning super hero and one of the most wealthy and successful businessman, graced the September 1996 cover of Time magazine as a nerdy web spinning spider.
Looking for a personal loan? Let Supermoney help you find the best terms and rates on all kinds of loans!