That old patio furniture, the copper pipes from your kitchen remodel, those old necklaces sitting on the bottom of your jewelry box. You might be sitting on a small fortune.
There's a reason why you see so many commercials asking for your old clunkers, appliances, and junk. Commodity metals like steel, aluminum and copper are extremely valuable. Junk yards and recycling centers are banking on your waste–even the tiny coils of copper in your old AC unit are money makers to thieves. Why not beat them to it and recycling your items yourself?
But don't stop there. Most of your junk can be turned back into treasure, too. And boy, are people banking on upcycling.
Upcycling: [To] reuse (discarded objects or material) in such a way as to create a product of a higher quality or value than the original. – Google
Almost everything can be converted into something else these days, and if you're scrappy, you might even make a couple bucks on the side. Here are some ideas to get you started.
1. Milk jugs aren't just for milk.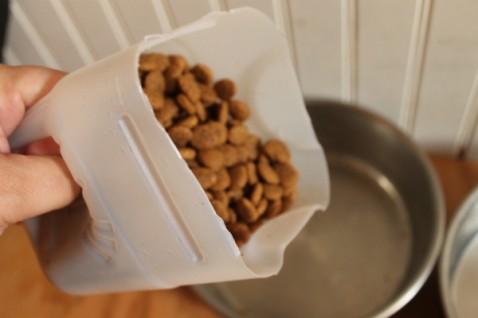 Instead of throwing that old plastic jug out, cut the end off of it and re-use it as a pet food scooper. Empty coffee tins work great for storing things like flower and sugar, too. Just make sure to put them through the dishwasher to get the coffee smell out.
2. Upcycle, don't recycle, plastic bottles.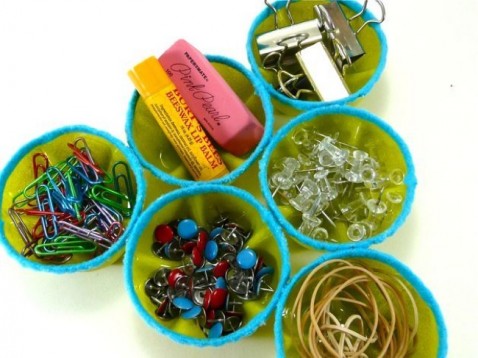 We've used them as funnels in the kitchen, but we also like plastic bottles for organizing office supplies. Cut the bottom off a 2 liter soda bottle, and get a little crafty…
3. Are you going to the dogs?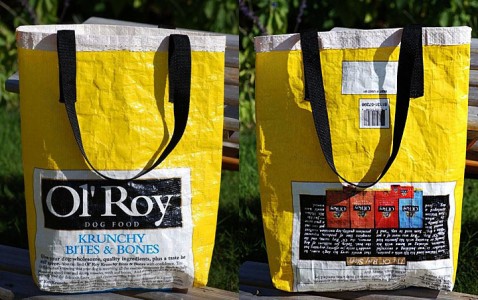 Old dog food bags make terrific garbage bags. Not only are they durable, but they fit perfectly in most kitchen trash receptacles. If you're crafty, they make great shopping totes too!
4. Baby food jars aren't just for babies.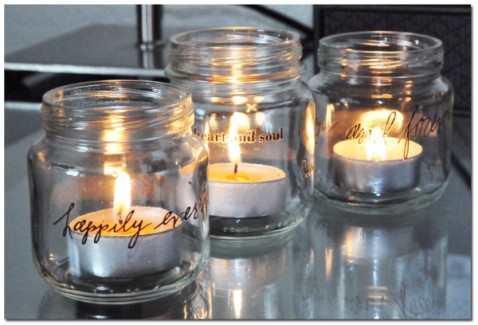 Honestly, there's no end to what you can do with these little jars. They're great for tea light candles, terrific in the garden shed as seed starters, and you can use them to store dry goods too.
5. Glass jars + A little paint…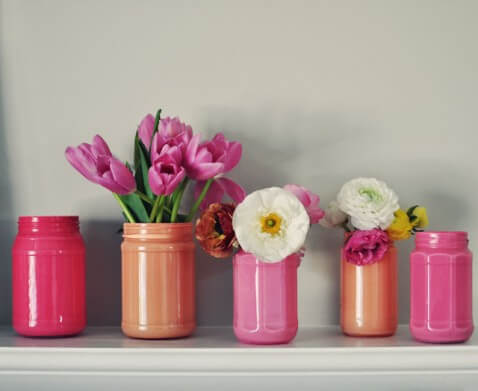 Most crafts stores sell stained glass paint, so use some to turn your glass bottles into works of art. We've seen them painted up and then re-tasked as soap dispensers and vases.
6. You won't be whining about wine bottles anymore, either.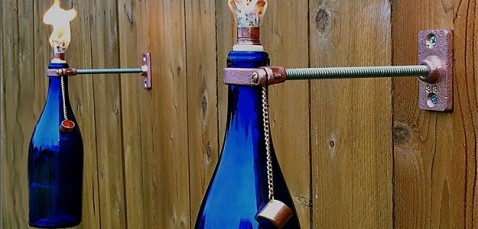 We've seen wine bottles converted into table torches by adding a wick and lantern oil. A little glue and some ribbon and you could have a truly one-of-a-kind gift. If you really want to go all out, try re-creating these outdoor torches.
7. Put a cork in it.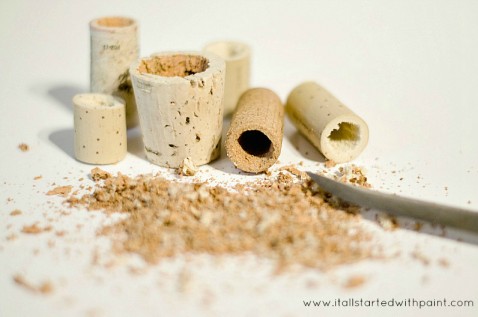 We've seen magnets glued to them and used as tiny cactus planters. We've seen them rearranged in an 11×17 frame and re-tasked as wall art. We've even seen them glued together and used as coasters. Wine corks are so versatile, the Pinterest search results are virtually endless.
8. See your way through a window project.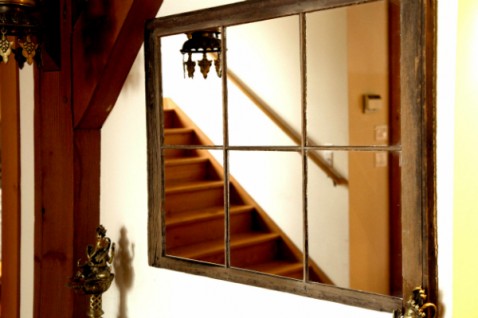 Re-tasking glass windows, particularly old paned windows, is easy-peasy. They're great for hanging on exterior garden walls as decorations, and inside as picture frames. People place them on crates and turn them into tables, and we've seen the glass painted to look like stained glass. Go on, get to work!
9. Raid your coffee mug stash.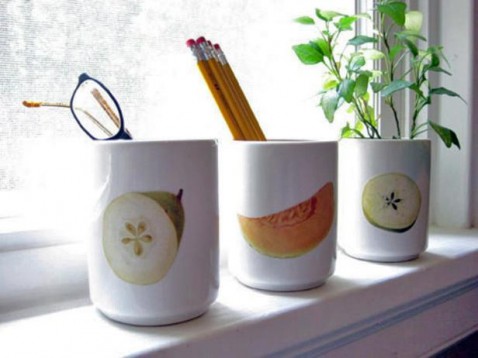 Okay, raise your hand if you've received countless coffee mugs for holidays, birthdays, and office events. After a while you start to wonder what to do with them all. We've seen mugs glued to the bottom of an old plate and converted into hors d'oeuvre holders. Or, tipped sideways and glued to the top of a plate for a hanging bird feeder. You can keep it simple though, and just use them as pen holders and planters.
10. Anything goes.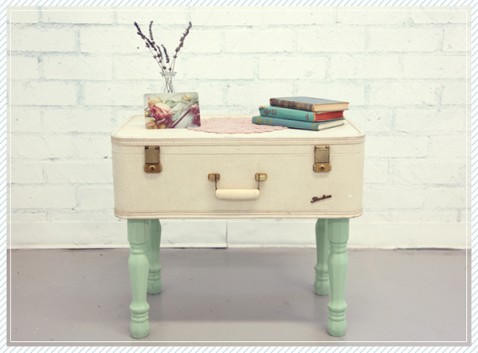 If it can be repainted, covered in fabric, or broken apart and made into something else, do it. That's the point of upcycling–everything can be made into treasure again.
It's easy to overlook an attic full of unwanted stuff, or a garage you haven't stepped into in years. But with a little work (and some Pinterest inspiration), you may be able to create a real work of art from your efforts.
Need cash in a hurry but don't know which personal loan company you can trust? Supermoney is here to help you find the best options for all you loan needs.
Pamela is the author of thirty-eight romance novels with more coming out every year. She's best known for her NASCAR romance novels, but writes non-fiction, too. Pamela's a regular columnist for the American Quarter Horse "Journal" and writes for SuperMoney.com where she shares her personal finance tips on how to thrive in this economy.