If your mouth starts watering at the mere mention of burgers, read this when no one is watching, because you'll probably drool. The following burger recipes are sure to make you fire up your grill or even buy one if you don't have one.
The term burger is all-encompassing, meaning you can enjoy one whether you eat beef, prefer poultry or are vegan. With a little creativity, you could even eat a burger every night—a good approach if your 30th birthday is quickly approaching.
If you've already passed up this landmark occasion, no worries—there's still plenty of reason to nosh. May is National Burger Month. Here are 20 burger recipes to celebrate with.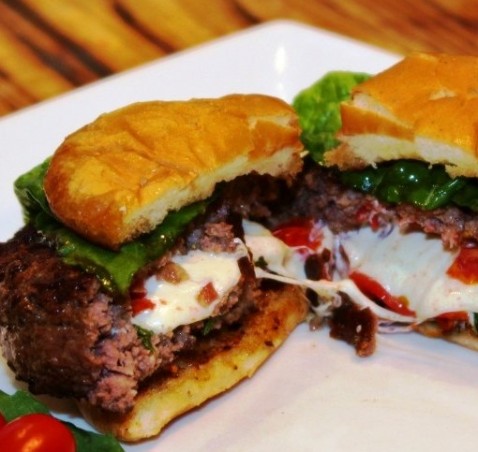 Pizza meets burger and they fall in love in this unique, tempting recipe. Tucked on the inside of the Italian-style burger are real bacon bits, basil leaves and fresh mozzarella.
2. Salmon Burgers with Ginger Mustard Mayo (Living Tastefully)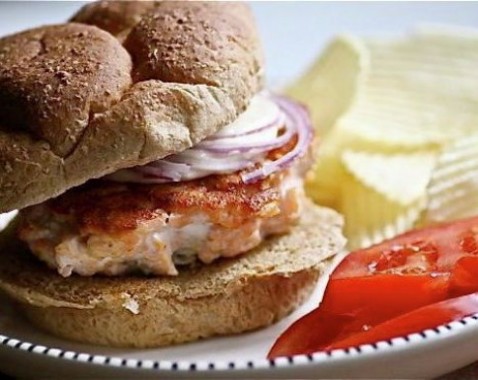 Since salmon is so good for you, it's okay to eat more than one of these delish burgers. Containing fresh ginger and Dijon mustard, the sauce adds a zing to the sandwich that you'll want to experience more than once.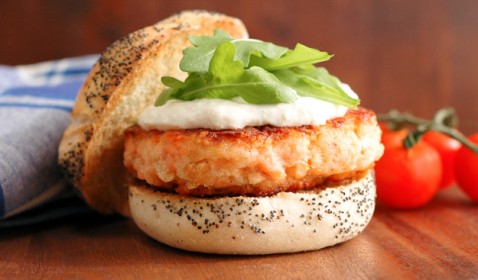 Your doctor will agree that salmon two days in a row is good for you, so have at it. This tasty version includes a zippy yogurt and horseradish sauce. Piled high with wild rocket (arugula), this burger will also have you reaching for seconds.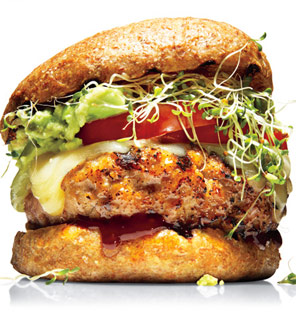 If you're an avocado lover, this sure-to-satisfy burger is the answer. A hint of molasses in the turkey meat gives a sweet/savory undertone that pairs well with the produce, including tomatoes and nutrition-packed alfalfa sprouts.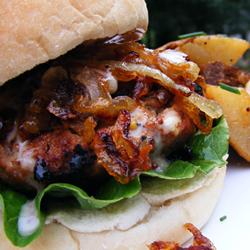 Onions are always a great match with burgers, and when they're caramelized—even better. The hot pepper sauce, whole grain mustard, horseradish and cayenne pepper in the sauce and minced jalapeno pepper in the meat are tempered by honey.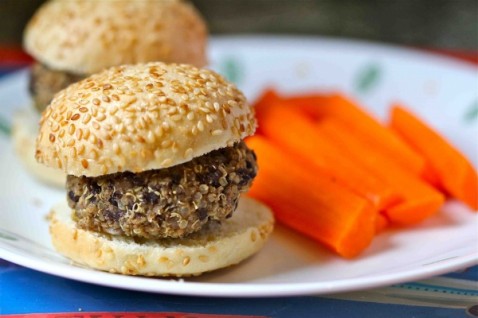 This powerhouse vegetarian burger recipe contains the super food quinoa and fiber and protein-rich black beans. If you want to make it vegan, simply substitute the egg white for a vegan binding agent such as one tablespoon of ground flaxseed mixed with three tablespoons of water.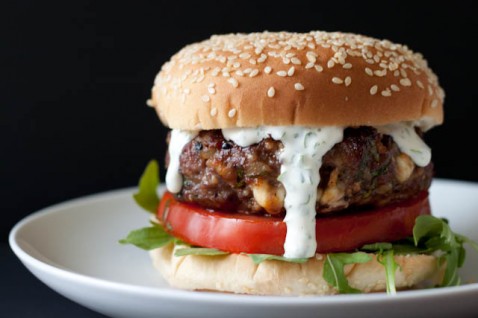 If you like your cheese (inside it too), this burger fits the bill. Not your ordinary patty, this beef sirloin is packed with bacon, fresh herbs, and crumbly, gooey, blue cheese, then topped with even MORE cheese.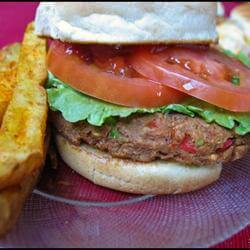 If you like the taste of tuna, then you'll love this dressed up version. The addition of veggies like peppers, onion and celery and the dash of Worcestershire make for a memorable fish burger experience.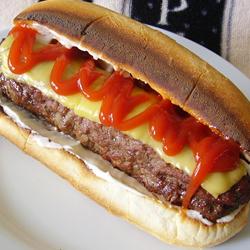 With the shape of the All-American hot dog and the taste of a burger, this burger in a hotdog bun is easy to grasp and enjoy. Pile it high with the works, including cheddar cheese.
Time for another cheese-stuffed burger! Blue cheese and mozzarella are tasty enough piled on a burger, but stuff them inside a beef patty, and you'll feel like you're opening a present with every bite.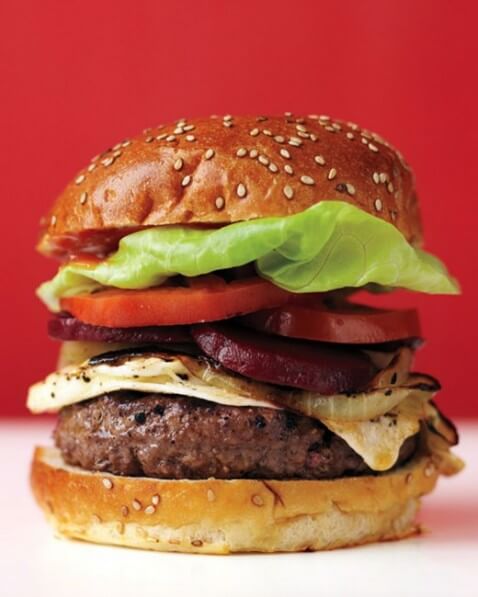 Every confirmed burger lover should try a burger the "down under" way before you reach the three decade mark. This triple-decker specimen includes lots of ground beef, over-easy eggs and canned beets.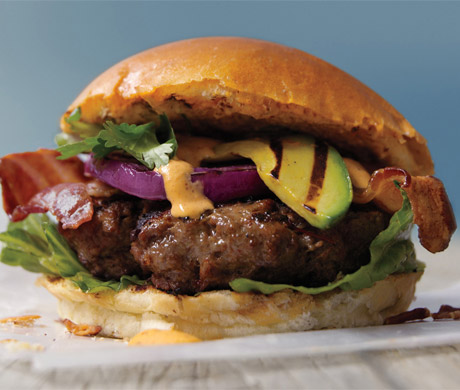 As its name suggests, smoked is the secret to this mouthwatering selection. Between the bacon slices, minced chipotle in adobo and sweet smoked paprika, you're sure to enjoy triple the barbecue experience.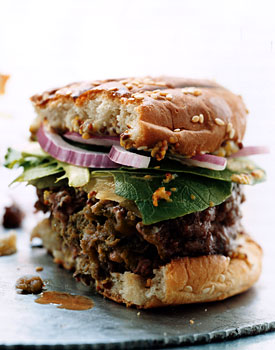 If you're a fan of the salty goodness of tapenade, you'll be a champion of this burger. Stuffed with black or green olive tapenade, the burger pairs well with red onions and crisp pickles.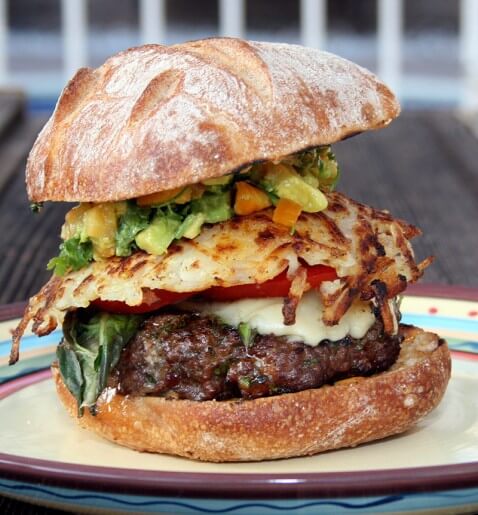 The name of this bad boy burger says it all. Spicy mayo containing ingredients like roasted garlic and chili sauce tops off a hash brown patty and a ½-pound burger patty. The meat patty contains tasty ingredients like basil, cilantro, smoked paprika and blue and cheddar cheese.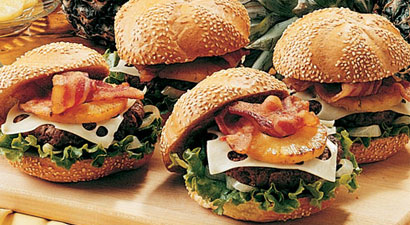 Say hello to this tasty Hawaiian burger and say goodbye to hunger pangs. This filling burger contains ground beef topped off with a taste of the islands in the form of teriyaki sauce and grilled pineapple.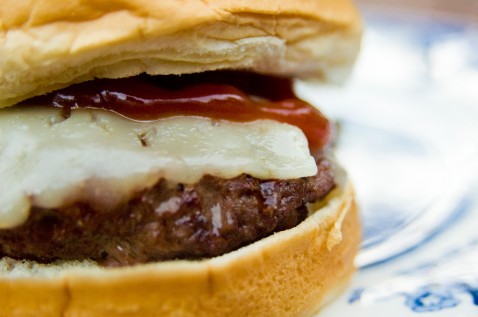 Combine butter with just about anything, and you almost always have a winner. Before incorporating the butter into the burger, you season it with salt and pepper.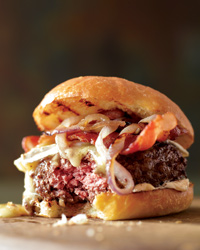 The alliteration in this burger recipe name is a good enough reason to try this tasty selection. As burger lovers know, a big part of the burger experience is the bun, and brioche burger buns are the way to go—especially when you add two more "B" words—bacon and brie.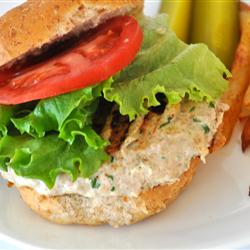 This simple recipe gives you a tasty burger every time that will have you saying, "I can't believe this is turkey." Garlic and onion give it some zing, and parsley adds a unique flavor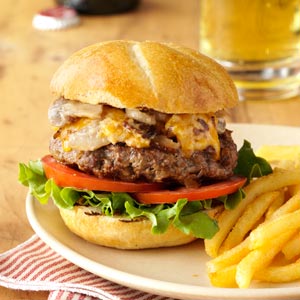 This burger's name says it all. Browning the onion before adding it to the meat adds caramelized goodness to the mix.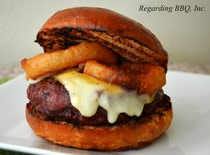 It's hard to go wrong with a steak burger, and no amazing burger recipe list would be complete without one. This recipe calls for grinding the steaks and adding taste bud pleasing ingredients like shallots, mushroom broth and honey.
So go ahead. Get to the store; fire up the grill, and expect some company for dinner.
Need cash in a hurry but don't know which personal loan company you can trust? Supermoney is here to help you find the best options for all you loan needs.
Julie Bawden-Davis is a widely published journalist specializing in personal finance and small business. She has written 10 books and more than 2,500 articles for a wide variety of national and international publications, including Parade.com, where she has a weekly column. In addition to contributing to SuperMoney, her work has appeared in publications such as American Express OPEN Forum, The Hartford and Forbes.