Many people feel a great sense of pride in their community and feel that it is among the best in the country. But few can compare to the great city of Los Angeles. LA is literally one of the few places in the world where people from every nation come to see their dreams come true, to achieve their goals and to reach their ultimate potential. It is a city that is about opportunity, creativity, culture and experience.
If that's not enough to convince you, here are 20 more reasons why Los Angeles is the best city in the US:
#20: We're Number One!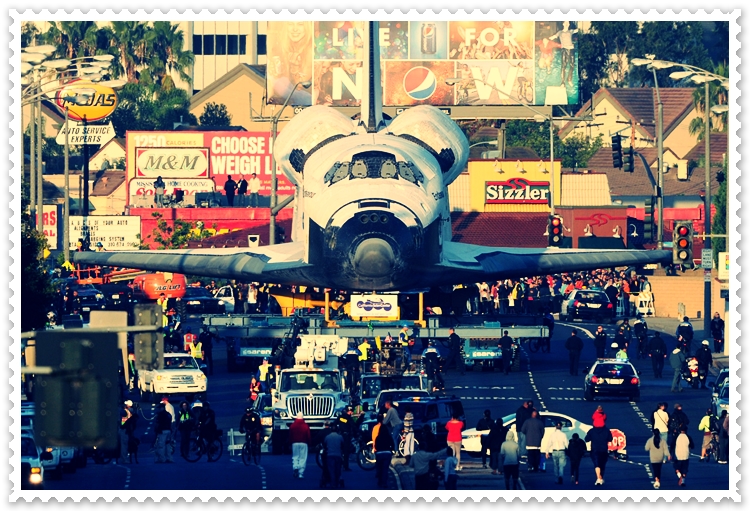 Los Angeles has been ranked first in the nation for many things, but here are just a few:
In terms of the changes and improvements
Port of Los Angeles is busiest in nation
World leader for entertainment production including movies, tv shows, motion pictures, video games and music creation
Best Farmer's Markets
Best access to transit systems
The best private museum in the world (The Getty)
The biggest Korean, Hispanic, Japanese, Thai and Native American populations of any other US city
The most populated county in the nation
Ranked first in the nation for most residents with at least a Bachelor's degree
The highest rate of income growth in the country
The biggest in terms of land area
The biggest design industry workforce of any American city
Most Energy Star buildings
Most students enrolled in Charter Schools
The most renters amongst large metropolitan areas
The most freelance workers in the country
The most sex (according to a 2011 study)
The most extensive freeway network
The most musical acts in the nation
The most sports training facilities
The most vegetarian restaurants
The most TV stations
#19: Going Green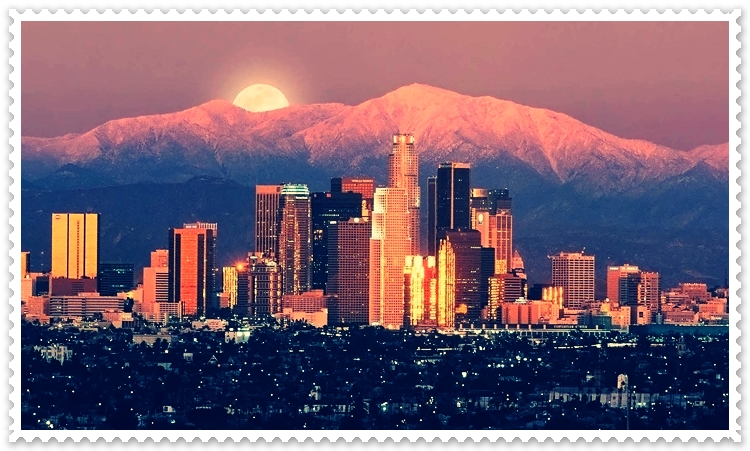 While some people think of Los Angeles as a dirty city plagued with smog and too many cars than the environment can sustain, Angelinos are actually leading the way in several environmental protection areas.
With over 528 Energy Star buildings, LA has ranked first in the nation for 5 consecutive years for buildings of this type. Additionally, a report released just last week ranked Los Angeles as the #1 city in the nation for solar power. Much of the new construction in the region now includes incorporating solar power into their design, such as the Staples Center, which opened in 1999 and is host to 5 of the regions professional sports teams.
Los Angeles also ranks at the top of the list for their recycling rate, beating out all other large cities in the United States. The City recognizes the importance of proper waste management and has implemented several programs which have helped the city reach an overall recycling rate of 76.4%.
#18: Paging Doctor Fabulous
Of course we all hope to never find ourselves or a loved one sick or injured, but it's nice to know that Los Angeles has some of the nation's best hospitals in case the need ever arises. In fact there are 32 hospitals in the LA area which are ranked amongst the nations' best.
Children's Hospital of Los Angeles (CHLA) has been named the best children's hospital on the West Coast and one of the top five in the nation, in addition to being one of the largest pediatric research facilities in the US. Los Angeles is also home to the UCLA medical center, which continues to be one of the nations' best ranked hospitals in over 16 different specialties including cardiology, neurology, cancer and more.
#17. I Think I'll Go For A Walk Outside…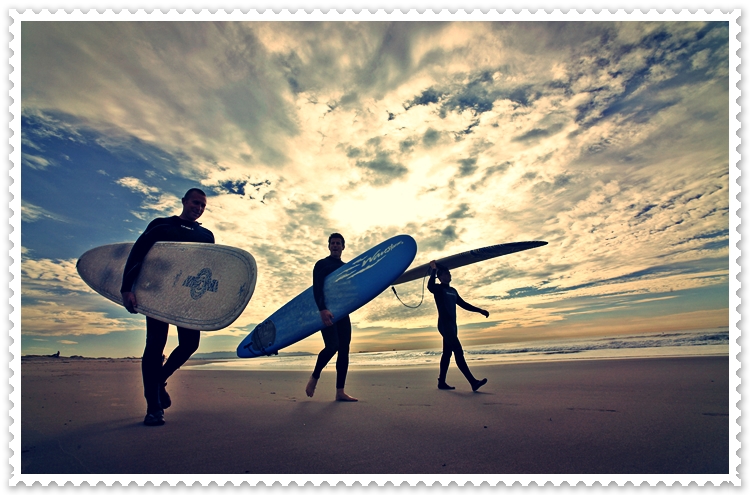 LA certainly does not have a shortage of things to do. This fact is proven by the statistics which show over 40 million visitors and over $15 billion dollars in tourism revenue annually. From the year round resident to the busy traveler simply passing through, Los Angeles has countless activities for everyone to choose from. LA has 5 major theme parks including Disneyland and Universal Studios, as well as nearly a dozen smaller ones. There are over one hundred museums, dozens of zoos and aquariums, and 10 professional sports teams which call the area home. If that's not enough for you, there are also over 8300 restaurants, nearly 400 bars and night clubs, and countless concert venues which always have something fun and exciting going on.
The Los Angeles area also boasts more than 75 miles of coastline with beautiful beaches and water activities, as well as 24 thousand acres of parks, hundreds of miles of hiking and bike riding trails, and the nearby mountains which get an average of 132" of snow each year. There aren't too many places in the United States where you can surf in the morning and ski in the afternoon, but LA is proudly one of them.
#16: Hey Batter Batter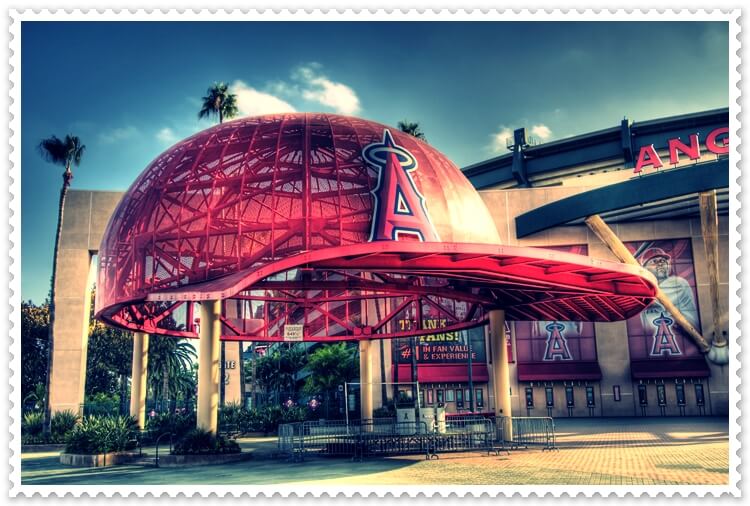 Who doesn't love a good ball game? It's one of America's greatest past times. Whether you prefer the intensity of an NBA game or soaking up some sunshine while watching baseball, Los Angeles boasts 10 professional teams and dozens of semi-pro and college teams, representing multiple different sports for you to choose from.
The history of professional sports in the LA area can be traced back to 1892 when the original Los Angeles Angels first made it their home for a short time. Since that time LA continues to grow and expand in the athletic industry, even hosting the Olympics on two separate occasions (one of only 4 cities in the world to ever do that).
#15: Who's Hungry?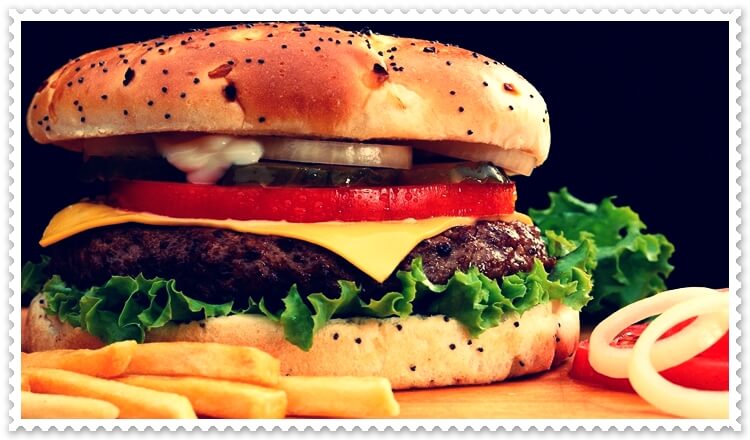 Los Angeles is hands down one of the most diverse and dynamic cities when it comes to food. This is true partly because of the multiple cultures that are found here, but also because of its location next to the Pacific Ocean, making it a prime area for some of the freshest seafood around.
Whether you are dining on a budget or looking for an upscale dining experience, LA has it all. Los Angeles area restaurants have every kind of food you can imagine as well as every kind of venue from street vendors to 5 star restaurants. Los Angeles is also home to many nationally and world recognized chefs, who serve up their masterpieces on a daily basis.
 #14: There's No Place Like Home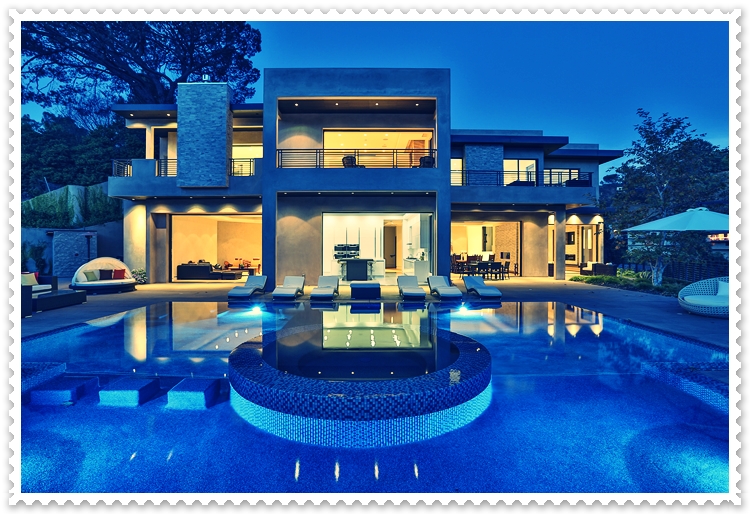 Many experts in the Real Estate industry claim that Los Angeles continues to grow and is seeing sales comparable to 2006 when the housing market hit its peak before crashing shortly after. In 2014, the LA area saw an 18.4% increase in real estate sales prices, reflecting the areas continued success.
Perhaps the best part about the real estate market in Los Angeles is that there is something for everyone. Whether you are looking for a new 10,000 square foot estate or a one bedroom fixer-upper to get you started as a homeowner, there is a piece of property for everyone in the Los Angeles area.
A survey was recently conducted by Redfin.com, an on-line real estate company that claims to be reinventing the way people buy and sell homes, and has twice been named "Innovator of the Year" since its start in 2004. This survey tallied hundreds of millions of page views and asked hundreds of real estate agents their opinions and experiences to find out which of our nations neighborhoods were experiencing the greatest growth in popularity. The results of this research show that Eagle Rock, which is part of the greater Los Angeles area, is the 2nd most popular area in the country for people looking to buy a home.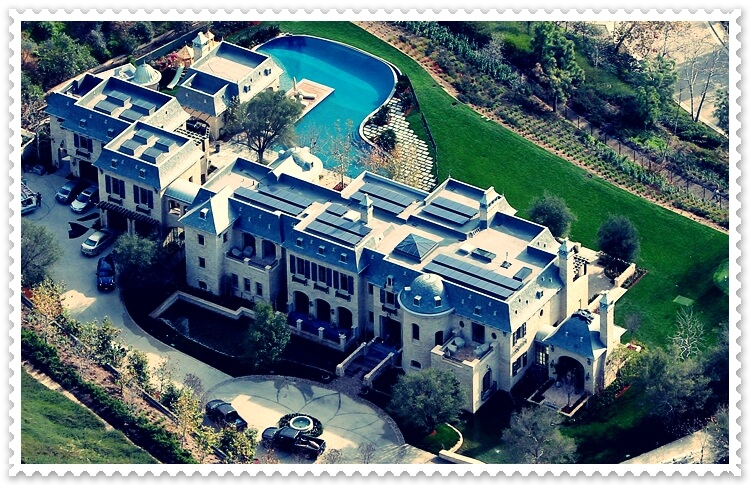 #13: If You Build It, They Will Come
With the thousands of activities attracting people from all over the world, it's no wonder that Los Angeles employs close to 400,000 people in the tourism and hospitality industries. But that's not the only job sector thriving in this busy city. Los Angeles is also on the leading edge of several other growth industries including the fashion industry, which has surpassed New York's fashion district workforce by currently employing more than 87,000 people. The greater LA area also has more than 700,000 people at work in health services and 190,000 people in aerospace/technology.
Los Angeles was also listed as the 10th top city in the nation recently in terms of job growth, with an increase of 2.61% over last year. It is also the number one importer and exporter in the United States with nearly $400 billion in trade value handled each year.
Downtown LA is the largest government center outside of Washington D.C., and has developed into one of the leading centers of economic activity in the world. If you compared LA's economy to those of the top economic nations around the world, Los Angeles would come in at #21 on the list, ahead of many of the world's biggest countries.
 #12: Bring Your Sunscreen
Its location gives Los Angeles the unique ability to offer many outdoor activities throughout the year. While there is a winter season in the area, it is generally very mild and people are able to enjoy the great outdoors without too much interruption.
Los Angeles is made up of 469 square miles which include flatlands, wetlands, hills, mountains, rivers and lakes. But it also has the benefit of being on the coast, and the Pacific Ocean at its front doorstep only adds to the list of activities that many Angelinos enjoy regularly. Whether it's swimming, surfing, sailing, fishing, running, bicycling, hiking, camping, or other activities, chances are we've got that in LA.
#11: You're Going To Hollywood!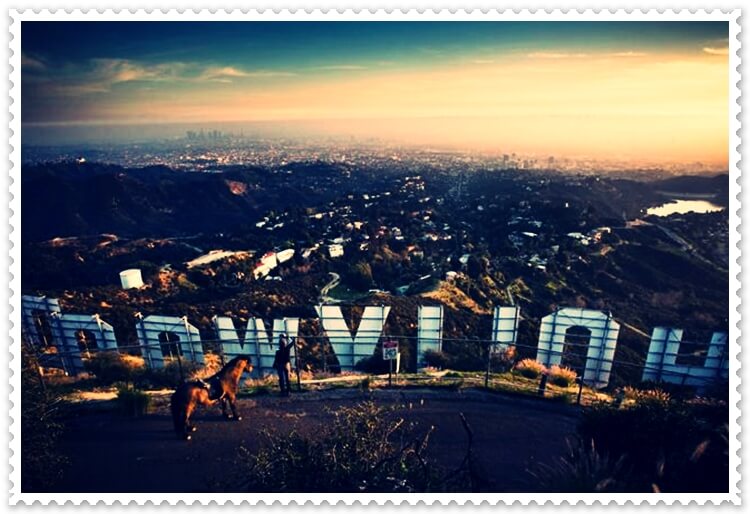 Ever heard the phrase "Los Angeles is the entertainment capital of the world"? Well, truth be told, it is. The greater Los Angeles area is responsible for producing most of the entertainment output, which makes California the leading supplier of world entertainment. The motion picture and entertainment industry in this region generates close to $50 billion annually in direct sales.
Many entertainers have also made their homes here in the LA area, which further drives the real estate market and local economy. These uber-wealthy stars have enough money to live anywhere in the world, and have chosen to settle here, further proving the theory that Los Angeles truly is the greatest city in the US.
#10: Music To My Heart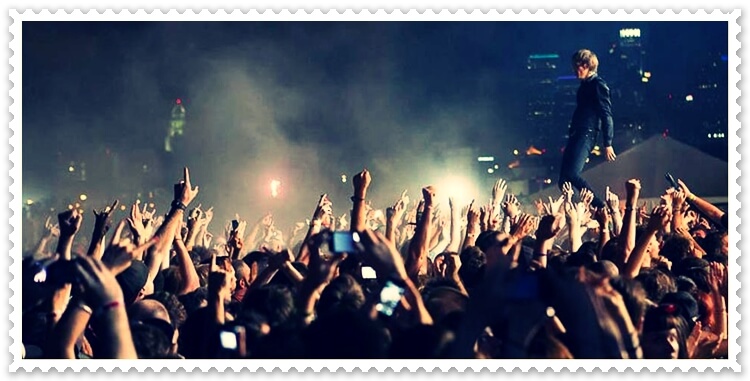 Being the entertainment capital of the world doesn't mean it's all about the actors and their latest movies to hit the box office. They get to share the spotlight with the music industry and all the immense talent that it employs.
Los Angeles is home to Capitol Records, Rhino Records, The Hollywood Bowl, The Greek Theater, and the Wiltern, to name a few. It was also the birthplace of such iconic bands as the Beach Boys, The Doors, Snoop Dogg, Sublime and the Red Hot Chili Peppers. The area continues to grow as the world-wide center for live rock music, rap and the music industry in general.
Los Angeles has also been called the Rave capital of the world, hosting numerous music festivals throughout the year which bring a total of nearly 200,000 people in attendance to each one. It is also the home of world famous shows such as American Idol, The Voice, the MTV Video Music Awards, and Glee.
#9: Learning to Fly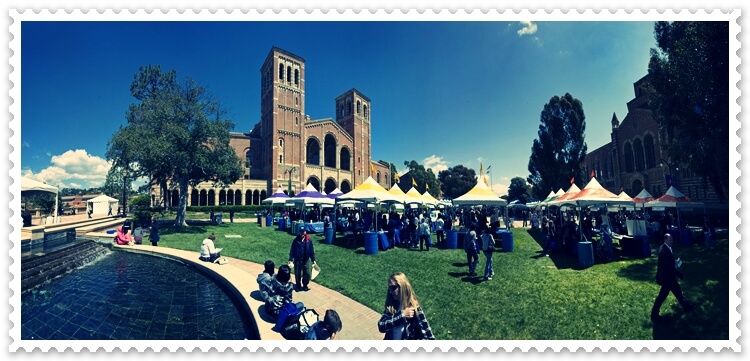 Los Angeles is home to thousands of students attending one of 30 or more colleges in the LA area. Two of these institutes of higher education are amongst the top 10 in the world, according to the Times Higher Education Magazine which is published in Great Britain. These two universities are CalTech, which was ranked the top research university in the world for the third year in a row, and UCLA which came in 10th on the list.
But it's not just the colleges and universities in this area that are the best you can find. Los Angeles also ranks #1 in the nation for public charter school enrollment. With a total of 328 charter schools currently operating in the LA area, they serve over 85,000 students by offering some of the highest quality education to the youth in this area completely free of charge.
#8: Rodeo Drive, Baby!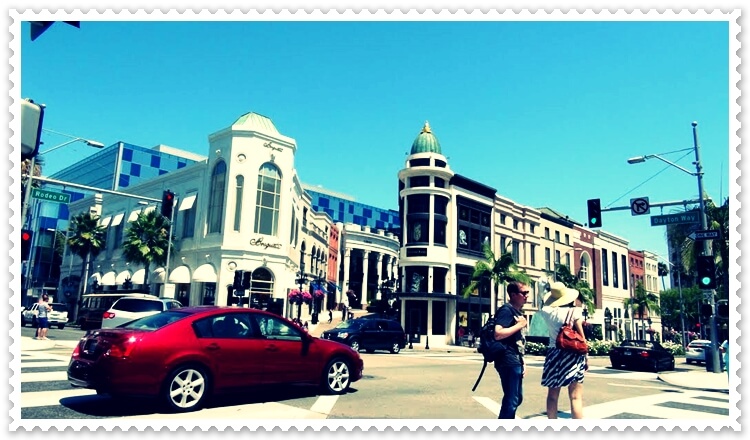 Los Angeles has got to be one of the best shopping areas in the world with offerings in every price range, from the flea markets that spring up all across the city to the stores on Rodeo Drive in Beverly Hills. There are many outdoor food vendors and farmers markets that sell the best tacos you've ever had and the freshest locally grown produce. Where else can you grab a bite to eat, listen to live music, and get your weekly shopping done all in one place?
You can also make time to go digging through vintage stores or window-shopping for extravagant luxury goods in LA.  There is the fashion and garment district located at the heart of downtown which spans more than 90 city blocks, and is the central hub of the clothing industry for the entire West Coast. Along with that there is the flower district, the jewelry district, as well as the art district, all found within the back alleys and main streets of downtown. If that doesn't meet your shopping needs, there are also some of the best shopping malls in the country like The Grove, Beverly Center, and Hollywood & Highland.
#7: We Get Around

While Los Angeles is known world-wide for its freeway gridlock and nightmarish commutes, it is actually on the cutting edge when it comes to public transportation. LA is home to one of the leading public transportation networks which consists of subways, light railways, buses and shuttles to just about every corner of the greater LA area. And this vast network continues to grow every day, with new extensions of the rail lines being added regularly.
Los Angeles was also ranked ninth in the nation for their public transit system according to a report published by Walk Score earlier this year. This was based on the fact that the City has done some considerable spending in the improvements of their public transit systems. It also ranked 13th on their list of most walkable cities in the US.
#6: A Lifestyle Like No Other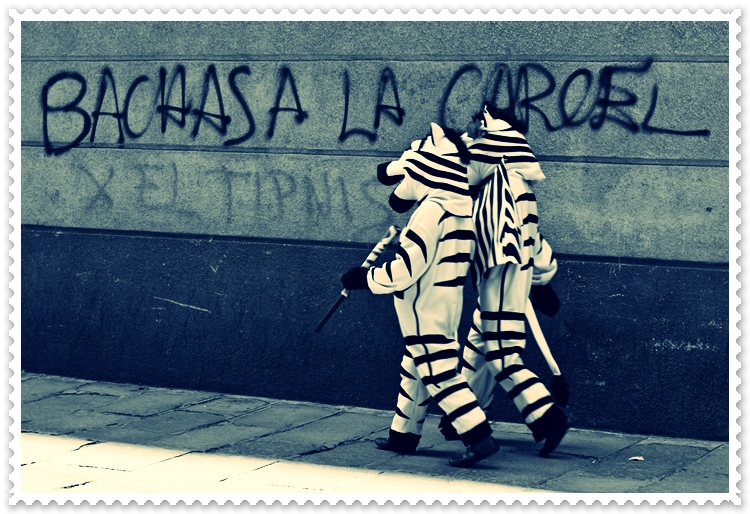 Maybe it's the beach that makes everyone seem so much more relaxed in Los Angeles. Maybe it's all the sunshine. Whatever it is, it seems to be working! Los Angeles has one of the most comfortable, laid-back lifestyles in the nation. There are just so many things offered in this area that it is hard to compare it to any other place on earth. The cost of living is significantly cheaper than some of its top competitors, including New York City and London, yet it has so much more to offer with its immense and deeply rich culture. It was also listed as the second safest large city in a recent survey, allowing those who reside there peace of mind.
People who live in LA tend to live healthier and more active lifestyles, simply because there is more available to them. Most residents are somewhat health conscious people who exercise regularly and eat well. Angelino's are known for being a stylish, artsy, and above all else a diverse group of people who all enjoy living in this little paradise.
#5: They Only Come Out At Night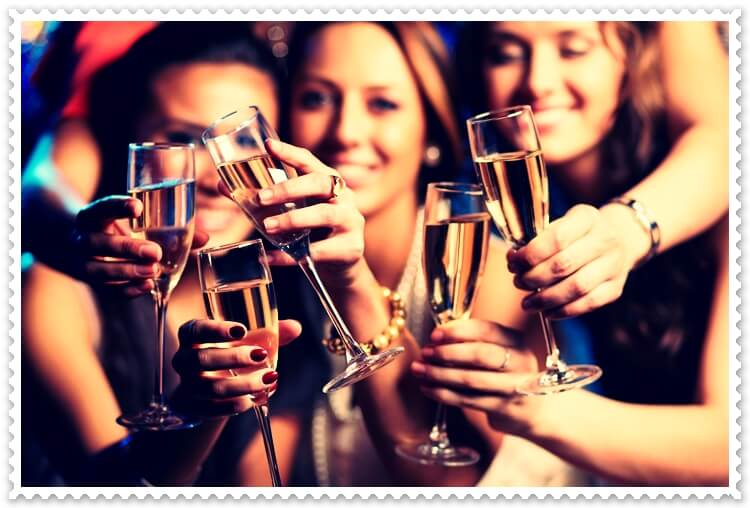 The list of things offered to do as "nightlife entertainment" in Los Angeles seems to be endless. There are over 8300 restaurants and close to 400 bars and night clubs in the area, as well as dozens of music venues where you can catch a live concert by one of the nation's top performing artists. Be on the look out for Hollywood's elite while you stroll down the Sunset Strip, and be sure to check out some of the original music venues from the birth of Rock and Roll such as the Troubador, the Roxy, the Wiltern or the Viper Room.
If that does not suit your style, there are numerous Comedy Clubs where you can laugh away your worries, or quiet and intimate fine dining locales that are an experience to dine at.  You can also attend a taping of one of the dozens of TV shows filmed in LA daily such as American Idol, The Voice, The Price Is Right, or Who Wants To Be A Millionaire.
#4: The Great American Melting Pot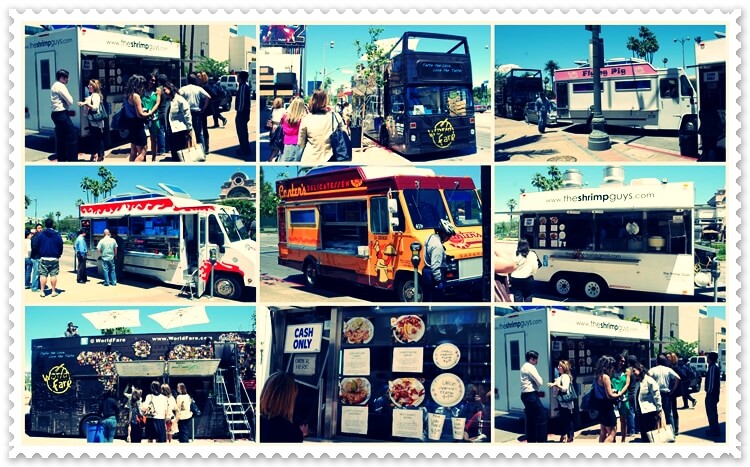 Residents of Los Angeles represent over 140 countries and speak nearly 100 different languages. In fact, Los Angeles is one of only two cities in the United States that does not have a majority population. From the streets of downtown LA to the million dollar neighborhoods in Bel Air, people from all socio-economic classes and various walks of life are found here.  This mixture of different cultures, religions, beliefs, social status and more, makes Los Angeles one of the most uniquely diverse cities in the world.
One major misconception about Los Angeles is that it is one city. While there is an actual city of Los Angeles, the greater known term referring to "LA" actually encompasses the surrounding area as well. A total of 88 cities and 140 unincorporated communities are all bonded together and are commonly referred to as the "Greater LA Area". Each of these other areas relies on the actual City of Los Angeles for their water, power, and other utilities, as well as their law enforcement and fire departments.
While the actual City of Los Angeles itself has nearly 4 million residents, when this collection of surrounding cities that makes up the greater LA area are included, the population jumps to over 18 million people. Because of its massive population of people with different ethnicities, cultures, and backgrounds, Los Angeles has long been regarded as the most diverse of all the cities in the United States.
#3: The Land Of Opportunity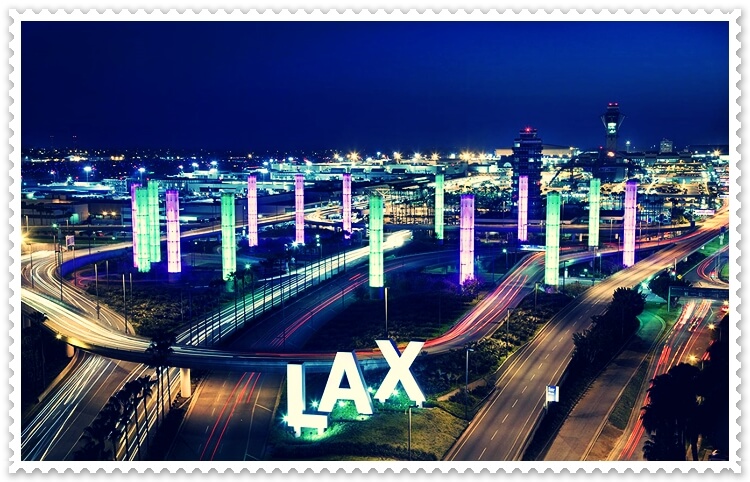 There is no better place to build a new career, further your education, or start a new company than Los Angeles. LA County is the manufacturing, entertainment and international trade capital of the US. The LA economy ranks amongst the world's largest with over $500 billion in annual output, and a GDP larger than Switzerland, Sweden and even Saudi Arabia.
There are many large and small business incentives offered in Los Angeles, making it an ideal location to consider when making business decisions. There are also seven different foreign trade zones within the LA area, so if your organization deals heavily in imports or exports, this area offers special treatment with regards to the associated costs.
The diverse population in LA also provides a huge work force trained in many different industries. There is also a huge market in the area for just about anything you may need or want to sell. LA is also a leader in the design and production of technology, keeping it on the cutting edge of tomorrow. It is also a leading tourist destination, bringing more than 26 million people to the area annually.
#2: Culture Shock

Chinatown, Koreatown, Westlake, or Filipinotown. Little Armenia, Atwater Village, Eagle Rock, and Echo Park. These are just a few of the neighborhoods that together are part of the larger LA Area, and all unique locations for their cultural value.
With everything from the Hollywood Walk of Fame, to the California Science Center which currently houses the Space Shuttle Endeavor, the cultural diversity in LA is extensive. From the world class concert halls, museums, and urban art scene to the music venues, shopping strips, and landmark historic structures, Los Angeles truly does have it all.
LA has a significant base in the fine and performing arts, with such institutions as the Getty Center and the Huntington Library and Gardens, the Los Angeles County Museum of Art, Los Angeles Philharmonic Orchestra, and the Museum of Contemporary Art to name a few.
There is also a rich architectural history in LA which is evident when strolling through downtown. And you can't forget the cuisine, which is a one of a kind mixture of all these diverse cultures and ethnicities from around the world.
#1: You Can't Shovel Sunshine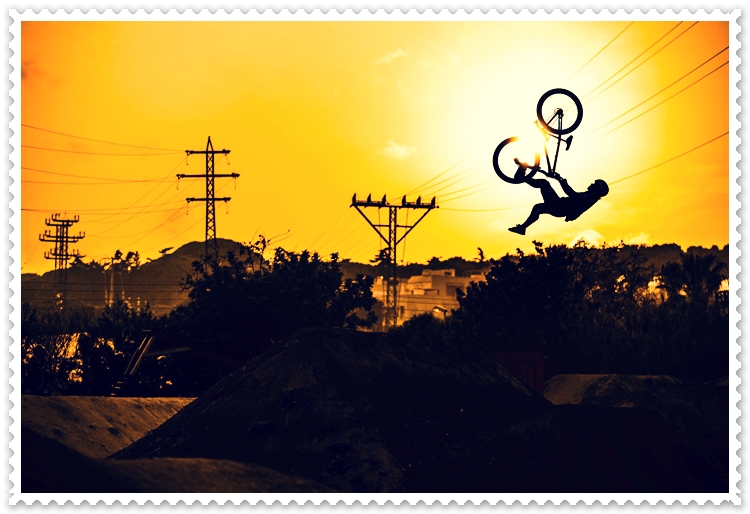 With average temperatures in Los Angeles in the summer being a high of 82 °F (lows at 63 °F), and winter temps averaging a high of 65 °F (lows of 48 °F), there is no question that LA has the nicest weather in the nation. Angelino's enjoy 329 days of sunshine a year and an average of 15 inches of rain annually.
And regardless of the season, the combination of beaches, deserts, valleys, and mountains provides the perfect location to enjoy whatever the weather brings. What else could you ask for? Ready to move? Find out what your paycheck would be worth in a city like Los Angeles.
Need cash in a hurry but don't know which personal loan company you can trust? Supermoney is here to help you find the best options for all you loan needs.
Photo Courtesy : Geraine Rowland, Redbull, LA Times, The Atlantic, Helping Families Change, The Ex Comedy, Panoramio, UCLA Admissions, Guest of a guest, MDR Condos

Jennifer Leonhardi was born and raised on Catalina Island, giving her a unique small town perspective and focus on community. With a degree in Sociology, she now primarily enjoys writing, largely based on her own experiences, on topics such as financial assistance programs, issues concerning the home and family, and socioeconomic trends.