Have you ever looked around your humdrum home and longed for a way to redecorate your home like your favorite home design shows or those pics you save on Pinterest? Don't worry, you're not alone.
New décor is attainable for people of all budgets if you know where to look. Not sure where to begin? I'm here to help. From the kitchen to the curb and everywhere in between, here are 20 do-it-yourself ways to redecorate/renovate your home for under $100 that you're sure to enjoy, and that will have you thinking you showed up at the wrong address.
1. Stainless Steel Painted Kitchen Appliances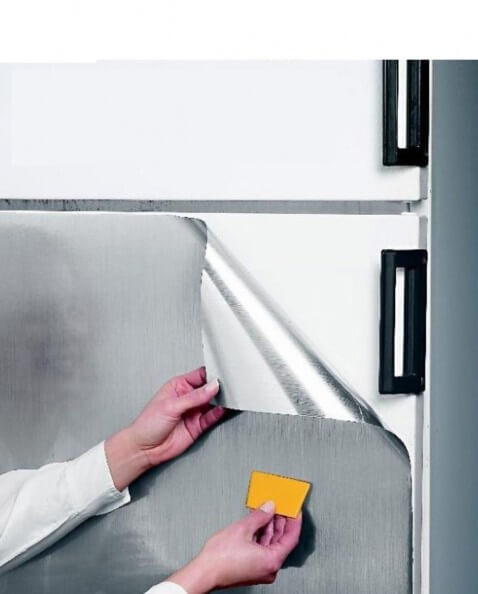 Love the look of stainless steel appliances, but just don't have the budget to throw out your old ones and make the upgrade? Well, try slapping on a coat of paint or simply use a stainless steel adhesive film. Go ahead and grab some liquid stainless steel or adhesive film and you're on your way to a kitchen facelift.
2. Penny Tiled Floors

Now I gotta admit, I think it would take a special individual to try this penny-tiled floor. But every time I see it I'm attracted to it. Sure, it may take a little longer to install (depending on the size of the room) compared to traditional tiles or wood planks. But this alternative flooring is textured, reflects light beautifully, and well…will just get better with age.
3. Update the bathroom tile

Say you bought a fixer upper, and that 80's bathroom tile just isn't standing the test of time? That doesn't mean you have to stay stuck in a time warp. Whitewashing old tile can freshen up an outdated bathroom and make an otherwise smaller space, appear larger.
4. Chalkboard Wall

Want a perfect place to display your favorite inspirational quote, the dinner menu for the week, or in need a fun idea for the kid's playroom? A chalkboard painted accent wall can be the perfect solution. Kids — and even kids at heart – will love it. You will find countless reasons to use it, and you'll be drawn to its versatility.
5. Gallery Wall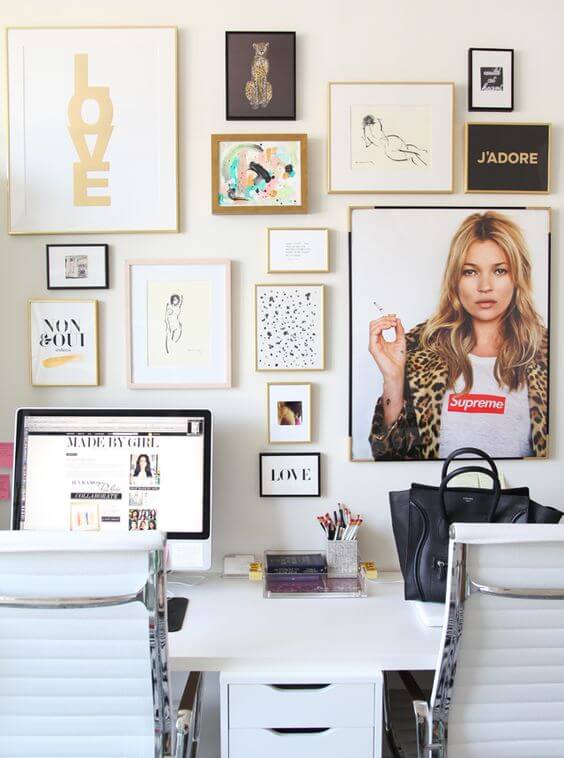 Whether it's in your home office, trailing down a staircase, or the focal point of your living room; I just love a good gallery wall. Don't you? After all, it's the perfect opportunity to curate a collection of photos and quotes that make you laugh and inspire you. Pinterest and Etsy are great places to get ideas and grab some prints. Oh, and if you need some killer frames that are super affordable, I recommend trying your local thrift store or even places like Ikea.
6. Jewelry Board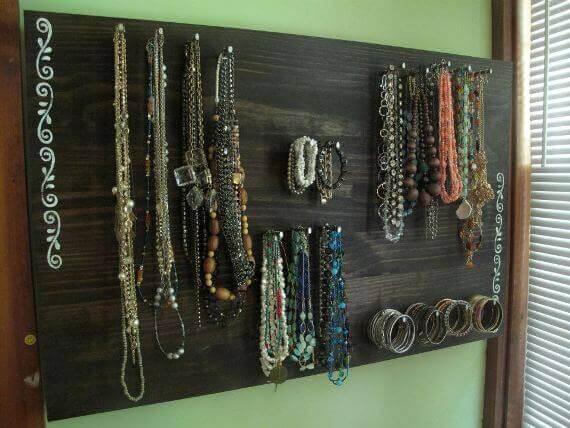 Is all your jewelry haphazardly thrown in a drawer and hard to find? Well search no more – I've come up with a great solution with one of my favorite DIYs. Try a fun jewelry board that will turn your accessories into a work of art that has the bonus of accessibility. Score and score!
7. Peel and Stick Backsplashes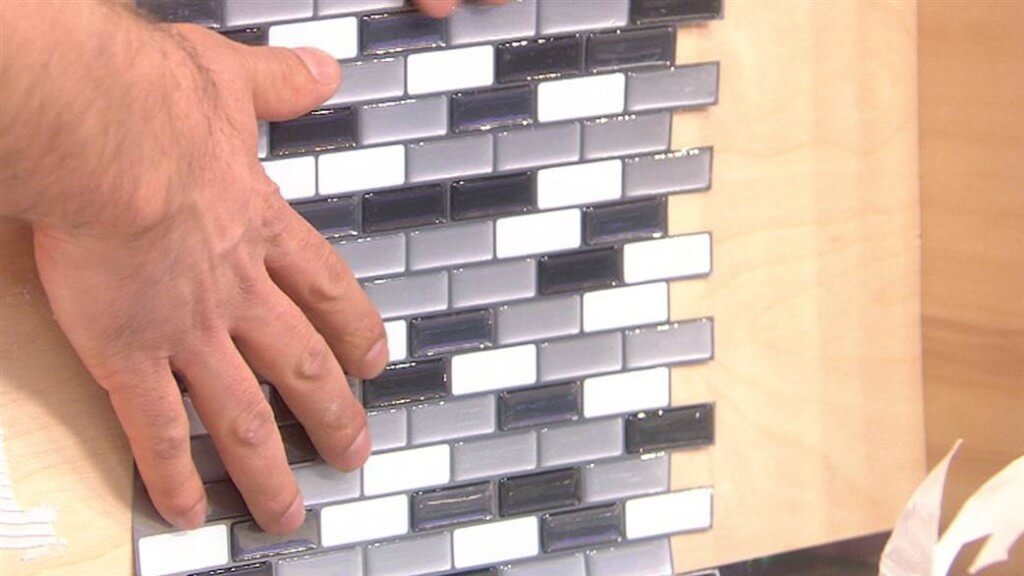 It's a well-known fact that the two rooms that give you the best bang for your buck when selling are the kitchen and the bathroom. So, why not get a jump on the hub of your home by adding a little texture and color with an easy-to-apply peel-and-stick backsplash? These fuss-free tiles offer easy application…and no one will even suspect that you didn't hire an expert for the job.
8. Wainscoting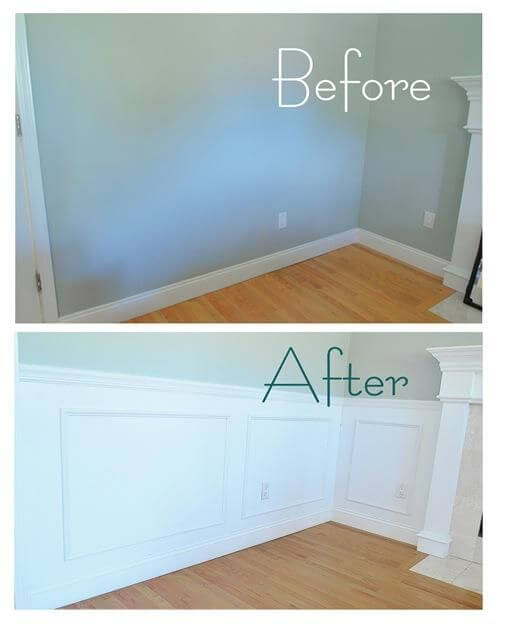 Everyone loves a home with character. Think yours lacks in that area? Try adding some of your own by putting up some wainscoting. While I might grab a friend to help with this one….you're sure to love the touch of sophistication this adds to the walls of any room in your home.
9. Decorative boxes for your closet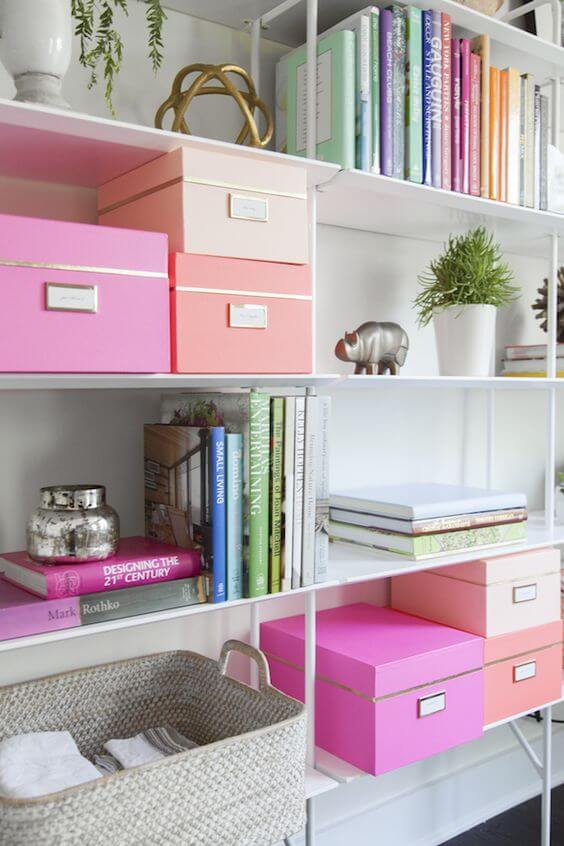 A little organization can go a very long way, and these roomy and colorful boxes make for the perfect packing solution. Instead of having your office supplies strewn about and cluttering up your desk, grab these space savers from places like The Container Store and Ikea in your favorite print and hue, and you're sure to be on your way to a drool-worthy work room in no time.
10. Paneled Doors


A door speaks volumes about the room behind it, so why not give it something to say? If you have a plain door that could use a little creativity, a solution is relatively simple and close at hand. With some extra plywood and a Saturday afternoon, you'll be on your way to creating some entryways worth talking about with a more traditional feel.
11. Faux Butcher Block Countertop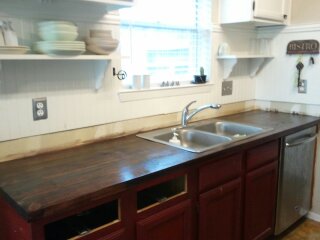 I first fell in love with butcher block tables while watching the hit ABC show, "SCANDAL" — the conference table in Olivia Pope's office gives me life! Whether you want to freshen up your kitchen counter tops, or are brave and want to try your hand at a new dining room table, this DIY is sure to create a conversation piece you're sure to enjoy for years to come.
I first fell in love with butcher block tables while watching the hit ABC show, "SCANDAL" — the conference table in Olivia Pope's office gives me life! Whether you want to freshen up your kitchen counter tops, or are brave and want to try your hand at a new dining room table, this DIY is sure to create a conversation piece you're sure to enjoy for years to come.
12. Laundry Room Makeover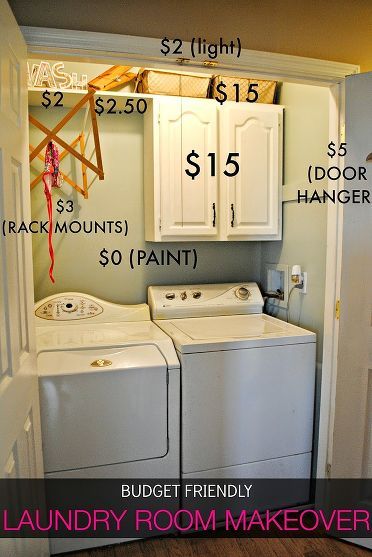 Who says the laundry room has to be in some cold and unloved corner of your house? Or at least that's how my family's home was growing up. Much like the rest of your home, the laundry room can be a warm and inviting place too. A fresh coat of paint, cool baskets, and plenty of shelves for storage…and you just might be looking forward to laundry day. Or at least not dreading it.
Need some more ideas? Here are 100+ Laundry Room Makeovers you are sure to love.
13. Make Fake Flowers Look Real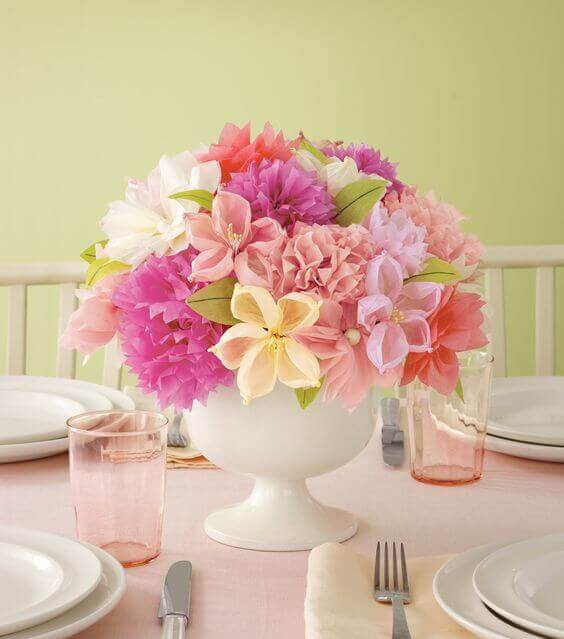 Been looking for a great floral arrangement for your coffee table? Well, whether they're real or faux (the super cute ones), if you're like me you may have noticed that these centerpieces can get a little pricey. But, they don't have to be. This new spin on some dollar store staples can help you get the look you've been searching for without breaking the bank.
14. Kitchen Hardware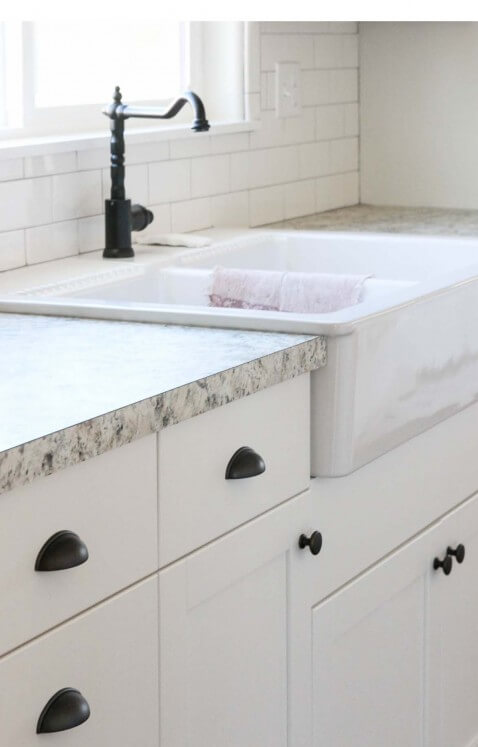 Before you decide that updating your kitchen cabinetry is out of your budget, consider extending their life with some new hardware. It's easy to do and will completely change up the existing look. Want a total makeover? Do like they do on all the HGTV design shows and sand them down and repaint them before adding the hardware — you won't believe the transformation.
15. Floating Shelves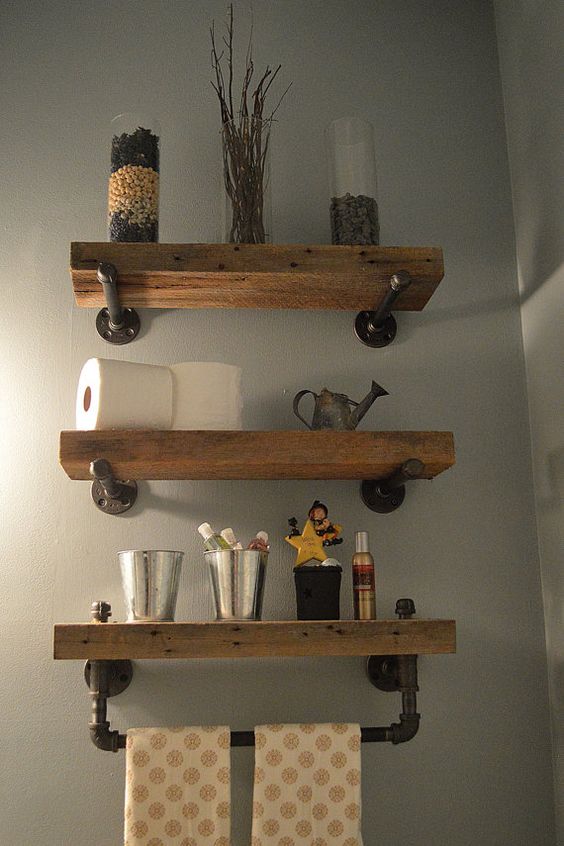 Every single shelf in my apartment is a floating — I just love the sleek and effortless design. Whether you're making a dull corner into a mini-office (like I did) or giving all of your photos and tchotchkes a home, once you install them you'll never know how you got along without them.
16. Chair Makeover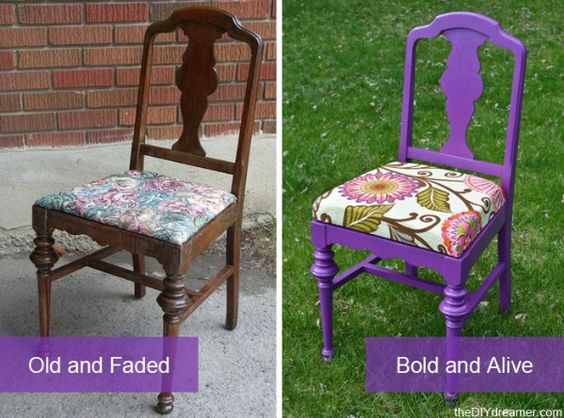 Hey, think your grandma's hand-me-down dining room chairs have seen better days? Well, before you sentence them to your next garage sale, give them just one more look. Chances are, they have good bones and a lot of life left in them. All they need is some fabric in your favorite print, a little time and lots of elbow grease….and you'll have a new set of heirlooms that will last for at least another generation (or two).
17. Window Box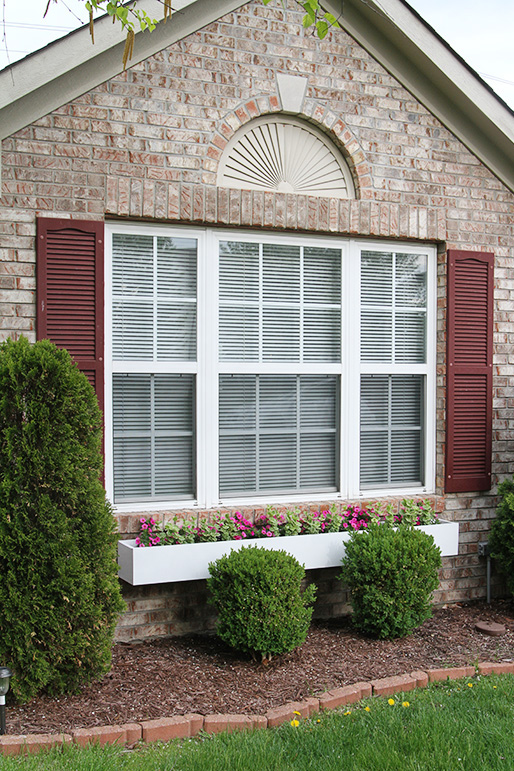 Got a green thumb? Well, you're in luck because these small encasements make a great place for a starter garden while at the same time sprucing up the outside of your home. Whether its fresh basil or a beautiful set of annuals you have in store, you'll never regret the time you spent making this beauty a part of your home's exterior.
18. Mailbox


Think livening up your mailbox is a waste of time? Well, think again. Giving a second life to something that may initially seem like such a small detail, can go a long way. Step up your curb appeal by giving your mailbox a little love. It'll set the tone for all who enter your driveway, and the mail carrier just might thank you.
19. Bookcase Makeover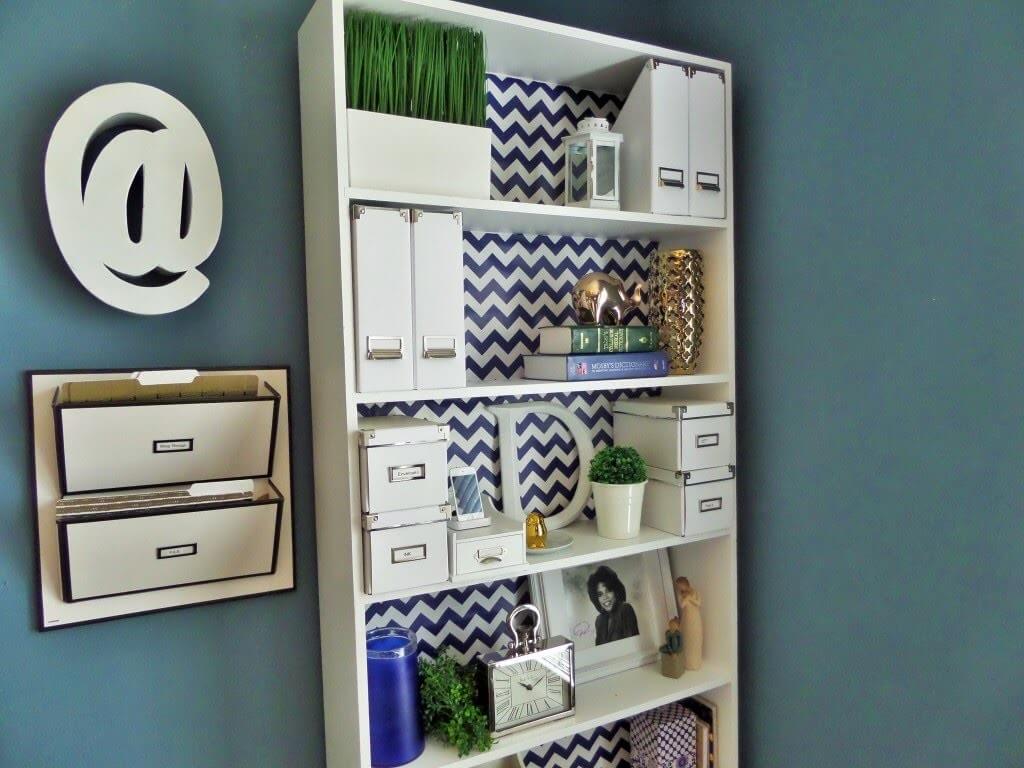 Everyone has an old bookcase that has seen better days – I mean I've sure picked up my fair share off of craigslist. But before you do the grown up thing and ditch all your ex-oldie but goodies for some grown up décor; consider giving that bookcase a couple of hours of your time. Apply some paint and wallpaper, and you'll have a new focal point that you're sure to find all sorts of uses for.
20. Staircase Drawers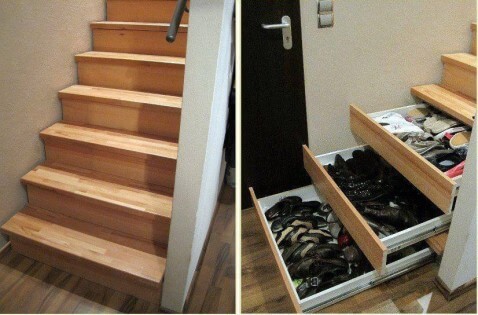 After living in tiny New York City apartments for many years, I'm a firm believer that you can never have too much storage. These hidden staircase drawers offer a perfect solution to maximizing already limited space. You can do it on the cheap with only a few supplies. Or, if you have some old drawers you're not using, do it for just about free by repurposing unwanted furniture.

Jennifer Leonhardi was born and raised on Catalina Island, giving her a unique small town perspective and focus on community. With a degree in Sociology, she now primarily enjoys writing, largely based on her own experiences, on topics such as financial assistance programs, issues concerning the home and family, and socioeconomic trends.