Seven in 10 college graduates in 2014 had student debt. The average undergraduate in 2014 walked away from college with roughly $33,000 in student debt, according to an analysis of government data by Mark Kantrowitz, publisher at Edvisors, a group of web sites about planning and paying for college. Even after adjusting for inflation, that's nearly double the amount borrowers were looking at paying 20 years ago.
A recent Fidelity survey found 92 percent of recent grads plan on paying back their debt with income from their job, 25 percent are banking on financial help from their parents or family. Twenty-four percent will dip into their savings to foot their education bill while 21 percent plan on getting a second job to pay back student debt.
But 7 percent of recent graduates don't plan on ever being able to entirely pay off their loans.
With a dismal job outlook and hope lost that they'll shed the student debt monkey on their back, it's no wonder college grads are defaulting on their loans. State default rates vary between 6 percent in North Dakota to a whopping 23.2 percent in Arizona. (Department of Education)
To help college grads avoid default, and the subsequent ding to their credit score, here's a look at some lesser-known ways to repay those hefty student loans.
1. Consolidate Your Loans at StudentLoans.gov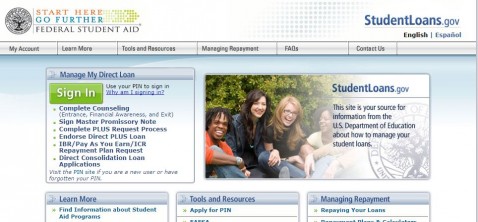 Federal Direct Consolidation Loans are available to borrowers of federal education loans without regard to credit at StudentLoans.gov. "These are not like a traditional refinance, in that the interest rate is the weighted average of the interest rates on the loans being consolidated, rounded up to the nearest 1/8th of a point," says Kantrowitz. This more or less preserves the cost of the loans.
"It also provides access to alternate repayment plans, like extended repayment and income-based repayment, which may reduce the monthly payment by stretching out the term of the loan at a cost of more interest paid over the life of the loan," says Kantrowitz.
2. Refinance Your Student Loans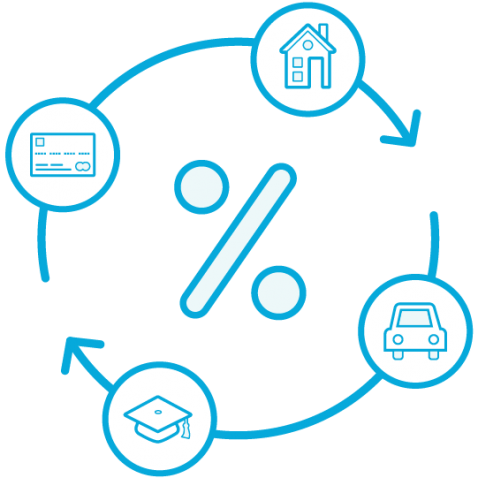 Some borrowers who have graduated, obtained a job, and have excellent credit may be able to qualify to refinance their existing private student loans with a new private loan at a lower rate. Compare your options with SuperMoney's student loan refinance comparison tools.
Related article: Should you Refinance your Federal Student Loans?

3. Automate Student Loan Payments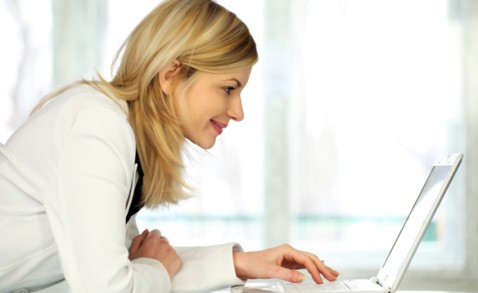 You may be eligible for an interest rate reduction if you make payments online rather than send them via snail mail. "Signing up for auto-debit, where monthly loan payments are automatically transferred from the borrower's checking account can afford significant savings," says Kantrowitz. Lenders typically provide a 0.25% or 0.50% interest rate reduction which can add up to hundreds or more over the life of the loan.
4. Volunteer with Zero Bound
Programs like Zero Bound give grads struggling to pay off their student debt a much-needed reprieve. They reward college graduates who use their skills to help others by covering some of their student debt.
Zero Bound works with a range of graduates who, first determine an amount they would like to raise over a set period of time. Then the grad commits to a volunteer project. Participants recruit donors to help them achieve their fund raising goal, and Zero Bound also seeks out additional sponsors. Upon conclusion of the campaign, Zero Bound transfers the funds to the student loan company.
5. Crowdfund for Extra Student Loan Money
Generally crowdfunding from strangers is not successful. But websites such as Indiegogo, Gofundme, GiveCollege let family and friends chip in to help college grads gather money to pay off student loans.
6. Become a Public Servant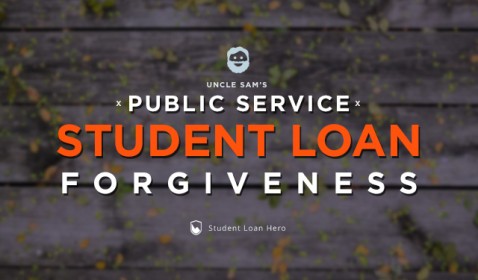 The Public Service Loan Forgiveness Program encourages new grads to make their world a better place. As a reward for not pursuing higher-paying careers, grads employed full-time by a federal, state, or local government agency, entity, or organization or a not-for-profit organization that has been designated as tax-exempt by the IRS under Section 501(c)(3) of the Internal Revenue Code (IRC) can have part of their loan wiped away. After making 120 full, on-time payments, those working the in following fields are typically eligible:
Emergency management, military service, public safety, or law enforcement services;
Public health services;
Public education or public library services, school library and other school-based services;
Public interest law services;
Early childhood education;
Public service for individuals with disabilities and the elderly.
7. Work in an Underserved Area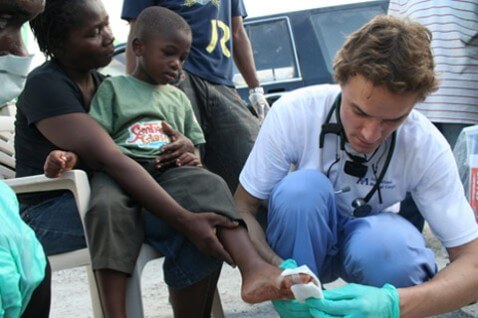 Forget about Wall Street. Seeking a job in underserved communities can speed up repayment of student debt. The Veterinary Loan Repayment Program pays $75,000 to eligible veterinarians who work for three years in areas lacking animal doctors. The National Institutes of Health will pay up to $35,000 a year in loans to qualified clinical researchers, and medical professionals can rake in up to $50,000 from the National Health Service Corps after two years working in underserved areas. Teachers can also reduce up to$4,000 a year of student debt through Teach Grant by spending four years working with students from low-income families.
The class of 2014 has a lot of economic hurdles to get over. Even if you didn't just graduate, you can use the above methods to put a serious dent in your student loan debt. Go on, volunteer, join the Peace Corps, or at the very least, make sure you're taking advantage of your student credit card rewards.
Frequent contributor of health and caregiving, personal finance, mortgage, and insurance articles, as well as celebrity interviews and Q&As to MSN, Realtor.com, Credit Sesame, Fortune, USA Today, Women's Health, Family Circle, Essence, Lifescript, Health Monitor Network, and more. Gina's work has been featured on the covers of numerous titles including Glamour, Live Happy, Neurology Now, and many other national and international publications.