Competition in the credit card industry is so intense, credit card companies are ready to offer all types of perks, rewards and rebates to get your business. This doesn't mean you shouldn't be selective. Choose the wrong card or use it in the wrong way, and the endless possibilities of having access to credit can quickly transform into an evil, joy-sapping debt blob.
Before you sign that credit card application, it's worth asking your credit card company a few smart questions. Here are nine to get you started.
1. Why Do I Need Your Credit Card Again?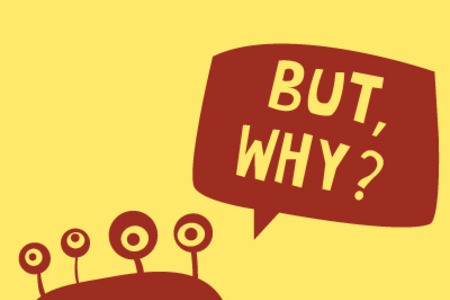 To be fair, this is a question only you can answer. But since credit companies don't seem to have a problem trying to convince you how much you need their latest card, it seems a reasonable question to ask. Irony aside, the first question we should ask when shopping for a credit card is "Why am I applying for this card?" Be honest now and ask yourself what kind of a credit card user you are.
For instance, if you tend to carry a balance on your credit card and want to reduce the interest you pay, you need a credit card that offers a low APR and a 0% Introductory interest rate, even if that means paying a higher annual fee.
Related article: 10 Ways to Tell If Your Credit Card Sucks
On the other hand, if you pay off your credit card balances every month, you don't have to worry about the credit card's APR, because you'll never have to pay any interest, but you do want to look for a card with a low annual fee and a competitive rewards program.
2. Yeah, Yeah, But What Interest Rate and Credit Line Will I Get?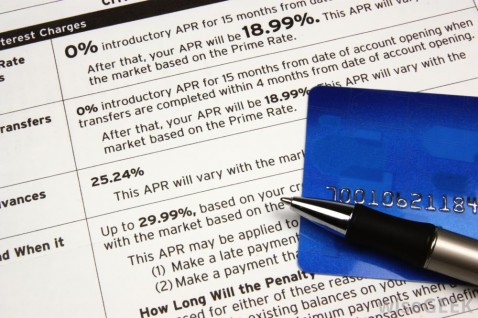 Most cards advertise a range of interest rates. Which rate you'll get will depend on your creditworthiness. Chase's Freedom card has a variable APR of 13.99%, 18.99% or 22.99%, depending on who you ask.
If you carry a balance, the difference between paying 14% and 23% can be huge. If you only pay the minimum amount (3% of balance) on a $5,000 balance, you'll pay $5,265 more in interest and take 8 years and three months longer to pay your balance with a 23% rate than with a 14% rate.
Knowing what your interest rate will be before your application is approved can be tricky. Your best option may be to apply for the credit card over the phone and demand to know what your rate will be before the account is opened.
3. Sweet APR, but What Is Your Penalty Interest Rate?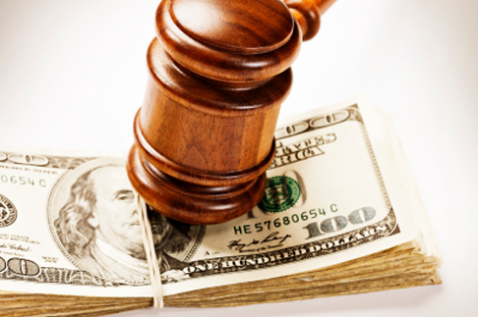 Comparing APRs when shopping for credit cards is smart, but don't forget to check their penalty interest rates also. Penalty interest rates, also known as default interest rates, are the interest rates credit companies apply to consumers who default on their minimum payments. Penalty rates vary from 30% for HSBC's Premier World Mastercard to 18% for Navy Federal Credit Union's Mastercard and Visa cards.
Penalty rates start to apply once you're 60 days past due on your minimum payment and continue until you make six consecutive minimum payments on time. Unbelievably, this is an improvement. Before the Credit CARD Act of 2009, financial institutions didn't have to wait 60 days to hike your rates or give you back your original rate after six months of good behavior.
Look out. Some cards don't charge a penalty rate but hit you with a penalty fee instead, usually between $25 and $30. On a more positive note, some cards, such as Citi's Simplicity Mastercard, don't charge any late fees or penalty rates.
4. What's The Balance Transfer Fee On That Uber-Cool 0% APR Introductory Fee?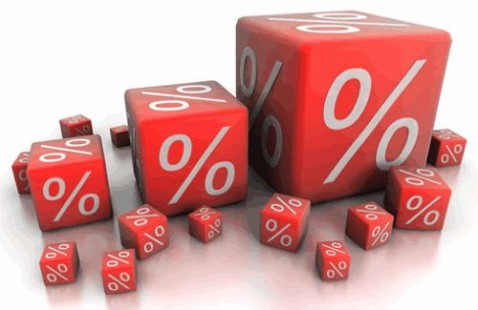 Some credit card companies are willing to entice customers with a low or zero interest rate on the credit card balance they already carry when opening a new account. What credit card companies don't advertise quite so aggressively is their balance transfer fee, which usually ranges from 2% to 5%.
The difference between paying a 2% or a 5% transfer fee on a $5,000 balance is $150. Although not as dramatic as when you consider a card's APR, it's still a chunk of change. Some cards, such as Chase's Slate offer the perfect combination for consumers who carry a balance: 0% APR for 15 months and no balance transfer fee.
You don't have to pay balance transfer fees right away. The "fee" just gets added to the balance being transferred, which begs the question of why they are called fees in the first place. The reason is that companies don't have to include "fees" when they calculate a card's APR. Charging a balance transfer fee provides a source of revenue while maintaining the attractive 0% introductory APR intact. When shopping for balance transfer cards, remember there is no difference between a credit card with a six-month 0% APR transfer rate and a 2.5% balance transfer fee and a credit card with no balance transfer fee and a 5% interest rate on balance transfers.
Related Article: The 3 Best Credit Card For People Who Carry A Balance
5. Do You Report to All Three Credit Bureaus?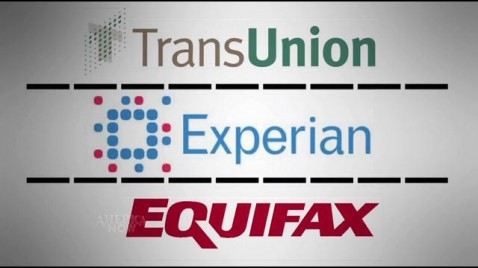 A great way for consumers to repair their credit is to make regular payments on a credit card. Even if the only credit card you qualify for has a high annual fee, no rewards program and high interest rates, it may still be worth getting for the credit benefits it offers. However, that only works if the credit card company reports your account activity to a credit bureau, preferably all three of them.
Unfortunately, the Fair Credit Reporting Acts does not require lenders to report their customers' information. Most major financial institutions report to all three credit bureaus, but some credit card companies, particularly smaller banks and credit unions, do not. So if you are shopping for a credit card to repair or build your credit, make sure the credit card company reports to all three credit bureaus before you apply.
6. Will That Be A Soft or Hard Pull?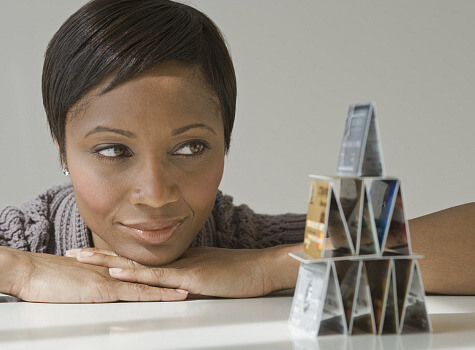 Credit card companies determine the eligibility of consumers by reviewing their credit history and score. The problem is that credit score algorithms, such as FICO, treat multiple inquiries, also known as hard pulls, as a telltale of risky consumers who may be overreaching their credit. According to Fair Isaac Corporation, the company that developed FICO, a single hard pull can drop your score by 5 points, while multiple inquiries can create much more havoc.
However, it doesn't have to be this way. Credit card companies have the ability of performing another type of credit inquiry, called a soft pull, which doesn't affect your credit score.
Soft pulls provide exactly the same information about your creditworthiness as hard pulls and are widely used by credit card companies to determine who they pre-approve for their credit card offers. Soft inquiries can occur without your permission or even knowledge. Creepy, right? The only silver lining is that they don't hurt your credit score. Some credit card companies, such as Discover, and Capital One allow you to see if you qualify for one of their cards by requesting a soft pull, which will not affect your credit score.
7. What is Your Annual Fee? And Next Year's Fee?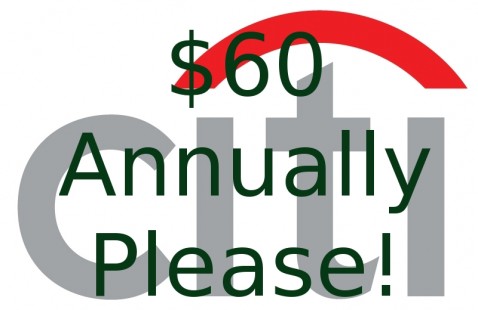 Some credit cards, usually the ones with the best rewards, charge an annual fee. These fees can be as low as $15 (F&M Personal Visa) or as high as $2,500 (American Express®' Centurion), depending on the company and the benefits they offer.
If you decide to go for a credit card with an annual fee, make sure the benefits are worth the cost. This is usually a no-brainer the first year because credit card companies offer juicy sign-up bonus and will generally waive the annual fee the first year. However, they won't be so kind the second year, so keep track on when the annual fee is charged – usually around your card's anniversary – and determine then whether it's worth sticking with for another year.
It's easy to avoid paying an annual fee. Most credit card companies have light versions of their top cards which don't have an annual fee. Of course, the price you pay is earning rewards at a lower rate and receiving less benefits.
8. Great Rewards Program, But Where Can I Spend All Those Points?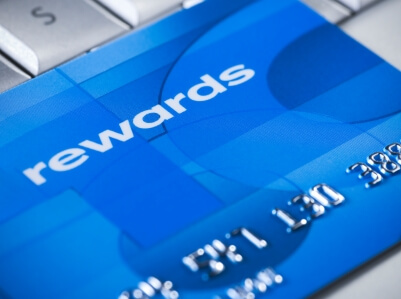 Not all reward program points are made equal. Although a good rule of thumb is that every point is worth a cent (10,000 points =$100), this doesn't work for every credit card. Some rewards programs offer generous sign-up bonuses and allow you to earn points at a high rate, but you can only redeem the points at particular establishments or with certain airlines.
Citi Hilton HHonors Reserve Card, for instance, gives you two weekend nights at a Hilton hotel (value of $625), Gold status (as long as you're a cardmember) and 10 bonus points for every $1 spent on hotel stays, but you can only redeem the points at Hilton hotels or through the Hilton HHonors rewards program.
On the other hand, there are cards, such as Chase's Sapphire Preferred card, which allow you to redeem your points through a variety of methods, such as cash back, gift cards and Amazon.com credit, as well as their rewards program website.
9. When do you Reduce or Revoke Rewards?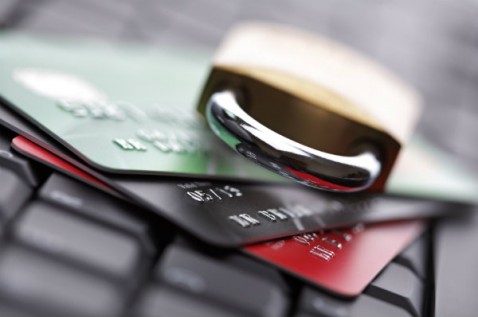 This is a particularly important question if you're getting a card for the points or rewards it offers. Credit card companies usually include a clause in the credit card agreement that allows them to reduce or revoke your points for practically any reason. In practice, credit companies don't usually do this. For some reason they've realized that actually revoking people's hard-earned points for no real reason is bad for business. This doesn't mean they won't do it, if you give them a reason to.
Ask the customer service agent you're dealing with under what specific circumstances their policy requires them to reduce or revoke a customer's points. Some credit cards, such as Chase's Freedom card, will stop you from earning or redeeming points and forfeit any unredeemed points, if your account is in default. Just being a day late is enough to be considered in default. If in the past you have had trouble paying your credit cards on time, you may want to consider a card with a more forgiving policy toward customers.
Always Compare Cards First
Credit cards can be a great source of rewards, savings and travel perks. However, they can also be a huge source of stress and debt, if not used properly. Be smart and do your homework before applying for a new credit card. Use Super Money's credit card reviews database to find the credit card that is right for you.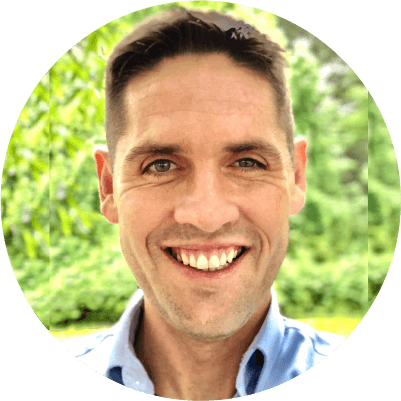 Andrew is the Content Director for SuperMoney, a Certified Financial Planner®, and a Certified Personal Finance Counselor. He loves to geek out on financial data and translate it into actionable insights everyone can understand. His work is often cited by major publications and institutions, such as Forbes, U.S. News, Fox Business, SFGate, Realtor, Deloitte, and Business Insider.