Nobody wants to be in a situation where they have to hire a lawyer. Unfortunately, most people will seek legal counsel at some point in their lives. From divorce cases, tax issues, and everything in between, when that time comes for you, you'll need to find a way to pay your legal fees.
Legal fees add up quickly, and rates depend on where you live, the services needed, and your lawyer's experience. Let's go over the types of expenses you can expect to pay and how to finance those fees.
Types of legal fees
Before we start looking at paying for your legal fees, let's take a look at the types of fees you can incur.
Types of legal fees
Attorney hourly fees — The most common.
Flat fee — Typically only offered for simple cases, such as setting a will or a traffic infraction.
Contingency fees — Popular with personal injury and employment lawyers.
Retainer fee — Often used for more complex cases.
Statutory fees — Nice when you can get it.
Check with the law firm you have selected about how court fees are handled. The cost of lawyer fees can add up quickly depending on the services and options made available.
Lawyer hourly rate
The most common type of fee from a lawyer is an hourly rate, which can vary widely between lawyers. According to Lawyers.com, the average price for a lawyer in a smaller town will likely run from $100 to $200 per hour. In larger cities, fees run from $200 to $400.
Remember, a lower rate isn't necessarily cheaper. A more expensive lawyer may be able to spend fewer hours on your case to achieve the same result. Make sure you have a consultation with your lawyer beforehand, ask questions, and get an estimate of how many hours they expect to spend on your case.
Flat fees
Flat fees are offered for uncomplicated procedural transactions, like setting up a will. When offered, they're a great choice that lets you know exactly what kind of expense you're getting into.
Contingency fee
If you're paying a contingency fee, there will be no upfront charge, but the lawyer will earn a percentage of your settlement. This payment method is commonly used in personal injury cases.
Retainer fee
A retainer fee is put in a private account by the client. The lawyer deducts fees from this account as needed, and at the end of the case, the remaining balance returns to the client.
Statutory fee
Some legal work requires the court to set or approve a fee ahead of time. This is called a statutory fee.
How do people pay for attorney fees?
Legal fees paid to a law firm, such as retainer fees and flat fees, can be paid under different repayment terms. Lawyers work with individuals in many ways to satisfy their legal fees.
Practicing attorney Jill Stanley offers several ways you could consider paying your legal fee.
Negotiate a contingency fee with the law firm
"First, I suggest negotiating with the lawyer whom you want to represent you to inquire whether they would consider taking the case on a contingency fee basis," advises Stanley.
"With a contingency fee structure, the client does not pay attorney's fees out of pocket," she adds. "Rather, the fees are paid from any settlement or verdict the attorney secures on the client's behalf."
This means if you don't win your case, you pay nothing, and if you win your case, you only lose a chunk of your winnings.
Look for lawyers who will go pro bono
Stanley says, "If the legal issue is one that would garner a lot of press, the lawyer might take the case for pro bono.
This is not always done solely out of the goodness of their own heart or for a compelling public concern (these may be factors they consider). Lawyers often do this because the exposure would benefit them in other ways."
Raise funds online
Stanley says you might consider crowdfunding platforms or online fundraising campaigns, such as gofundme.com or youcaring.com, to raise money to pay attorneys fees in today's digital world. Alternately, your lawyer might post a fundraising campaign for your case.
Stanley says, "Recently, I have seen a well-known lawyer post a fundraising campaign on her own law firm website to help pay for a client's legal fees.
This could be because the firm is particularly interested in the matter but cannot shoulder the entire financial burden."
Set up a payment plan to pay your legal fees
Stanley says some lawyers might consider a payment plan for the right case and the right client.
Rather than paying your legal fees upfront, you'll spread out the payments over time. While you may still have to spend some money upfront, the plan will considerably reduce the amount.
Elizabeth Ricci is a lawyer with Rambana & Ricci, PLLC in Florida. Her specialty is immigration law, and she says most of her clients use some payment plan to cover their legal fees, adding that many other professionals also accept payment plans.
She explains, "For example, if a client pays in full, I offer a small discount (5%). If that's not an option, I usually allow the client to pay half down and the other half in three payments. My daughter's orthodontist offers a similar plan.
We take payments because the processes can take a while, and it is hard for people to come up with legal and filing fees all at once."
Payment plans can work in various conditions, but the basic idea is that you set up an agreement with your lawyer to pay your fees in smaller portions over time.
Secure a statute that awards fees
Sometimes, a win in court determines that the opposing party will pay your lawyers' fees. It depends on the type of case.
Stanley explains, "For example, in a Consumer Protection Act matter, the party found to be at fault can be ordered by the court to pay the prevailing party's attorneys fees. If a lawyer feels the client has a solid case and it is based on a statute that allows for attorney's fee, then this is another option."
Ask for help from friends and family
Hacking also suggests asking family members to help. It can be tricky to ask for a loan or help from family, but it may become necessary if you're in a legal bind.
You can also look at financing options to cover your legal fees.
Bartering
Bartering is the exchange of one service for another. For example, if you're an accountant, you might offer your assistance during tax time in exchange for legal work.
Ricci says some law firms are open to bartering but advises, "Both the service provider and the recipient should be careful about reporting the value of the bartered service on his or her taxes."
Legal loans
Otherwise known as a personal loan, this could be a good choice depending on your situation. A lender gives you a lump sum (based on your credit and financial profile), which can be deposited into your account as soon as 24 hours after being approved.
Review and compare personal loan lenders side-by-side. 
Your credit and financial profile will also determine your apr, fees, and repayment term, along with the loan amount. Deciding whether a personal loan will help you pay your legal fees will depend on all of these factors.
You can get a pretty accurate idea by seeing what you qualify for without hurting your credit score. That way, you'll know whether or not it's worth it to submit an application and receive a hard inquiry on your credit.
Get pre-approved offers from top lenders and see what rates you qualify for
Ricci says, "There are several companies that offer legal loans, but the borrower should be aware of high interest rates."
Credit cards
Credit cards are accepted by most law firms and can be a simple way to take care of your fees if you have a high enough credit limit to cover the costs. Lenders will check your credit report to determine whether or not to approve you.
If you are approved, your credit scores and credit history will also determine the amount of credit the lender will extend to you and your annual percentage rate (APR).
Here are the best credit cards for bad credit.
The upside of using a credit card is that you can pay your lawyer in full upfront, then make payments on your card as long as you need to. Many credit cards sweeten by offering unique benefits and rewards that you'll want to look into.
For example, a card with a no-interest introductory period is one benefit that would be particularly helpful in a situation like this. You will not be charged any interest during the promotional period. So, if you're able to pay off the balance before the promotional period ends, you won't pay any interest at all. If not, be careful because you will begin seeing interest charges as soon as the period ends.
The downside to using a credit card is that you may end up paying more in the long run, depending on your APR and how quickly you pay off the amount.
Bitcoin
More and more small law firms are beginning to accept bitcoin. Bitcoin is a digital, "universal" currency. Transactions take place directly with no intermediary involved, such as a bank or lender. Rather than being controlled by any central authority, like the Federal Reserve, this payment method is controlled by computer systems.
Learn more about this cryptocurrency. 
Lawsuit loans
If you are suing and expect to receive compensation if you win, you can also consider a case loan. While commonly referred to as a lawsuit loan, it's not technically a loan. It's a type of pre-settlement legal case funding, like a cash advance.
This option is most popular with people involved in personal injury or work-related injury claims. It can get them the funding they need to help cover their legal fees and personal expenses as their case is being settled.
This should be an absolute last resort, though, as pre-settlement funding is risky. Between the high APR, fees, and principal, you may owe more than the settlement amount that you won in court, therefore defeating the purpose.
What's the best option to pay your legal fees?
Stanley says she recommends the contingency option, though this isn't available in all types of legal matters. "Clearly, there is no option for a contingency fee arrangement in a criminal matter," she explains.
Hacking recommends setting up payment plans with your lawyers.
Immigration attorney Elizabeth Ricci of the firm Rambana & Ricci, PLLC recommends seeking the lawyers best suited for your legal needs, being transparent about finances, and requesting help.
"If the attorney can't take the case pro bono (at no charge), they may be able to make recommendations that you can do on your own or refer you to a qualified attorney who is not as expensive," Ricci says.
If you decide to pursue financing options with a personal loan, try the lenders below. They provide some of the lowest rates currently available. Your credit score will determine what offers you receive. If you have poor credit, consider these lenders.
If you find yourself stuck in an unavoidable legal battle, odds are you aren't going to be happy when your lawyer's bill starts coming in.
Figuring out how to pay for legal fees that you can't afford can be stressful. But you can alleviate some of the financial burdens by following this six-step game plan.
How to pay for legal fees
Negotiate a contingency fee with the law firm. In this scenario, the fees are paid from any settlement or verdict the attorney secures on the client's behalf.
Look for lawyers who will go pro bono. This option is more likely to work in cases that receive a lot of publicity.
Payment plans. Typically this is the best option because you will have a low or 0% interest rate, but your lawyer will probably require a down payment.
Personal loans. If you have decent credit scores, try a personal loan. You can start by checking if you pre-qualify. It won't hurt your credit score and there are no strings attached.
Credit cards. Another option if you have good credit is a credit card. Check out one with a 0% introductory rate, then plan to pay it off before the APR kicks in. You can start your research here.
Bitcoin. Some lenders are now accepting cryptocurrencies, such as Bitcoin, as a method of payment. This can be an option if you have cryptocurrency stashed away and want to keep your payment confidential.
Bartering. This is rare, but some lawyers may be willing to work in exchange for other services.
Lawsuit loan. Consider a lawsuit loan as a very last resort, and make sure you know what you're getting yourself into before committing.
Final thoughts
Remember, not every lawyer is suitable for every client. And not every client is right for every lawyer. "Find a lawyer that you are comfortable with," Hacking says. "If the lawyer isn't flexible, maybe you want to think about finding another. Shop around until you find one that you like."
You can get started today by getting personalized, pre-qualified loan offers from top lenders. This does not require a hard inquiry so that it won't hurt your FICO score.
With SuperMoney, you can receive personalized, pre-qualified offers from top lenders without hurting your credit score. You can also compare these offers (plus many more) side by side to find the best option for you.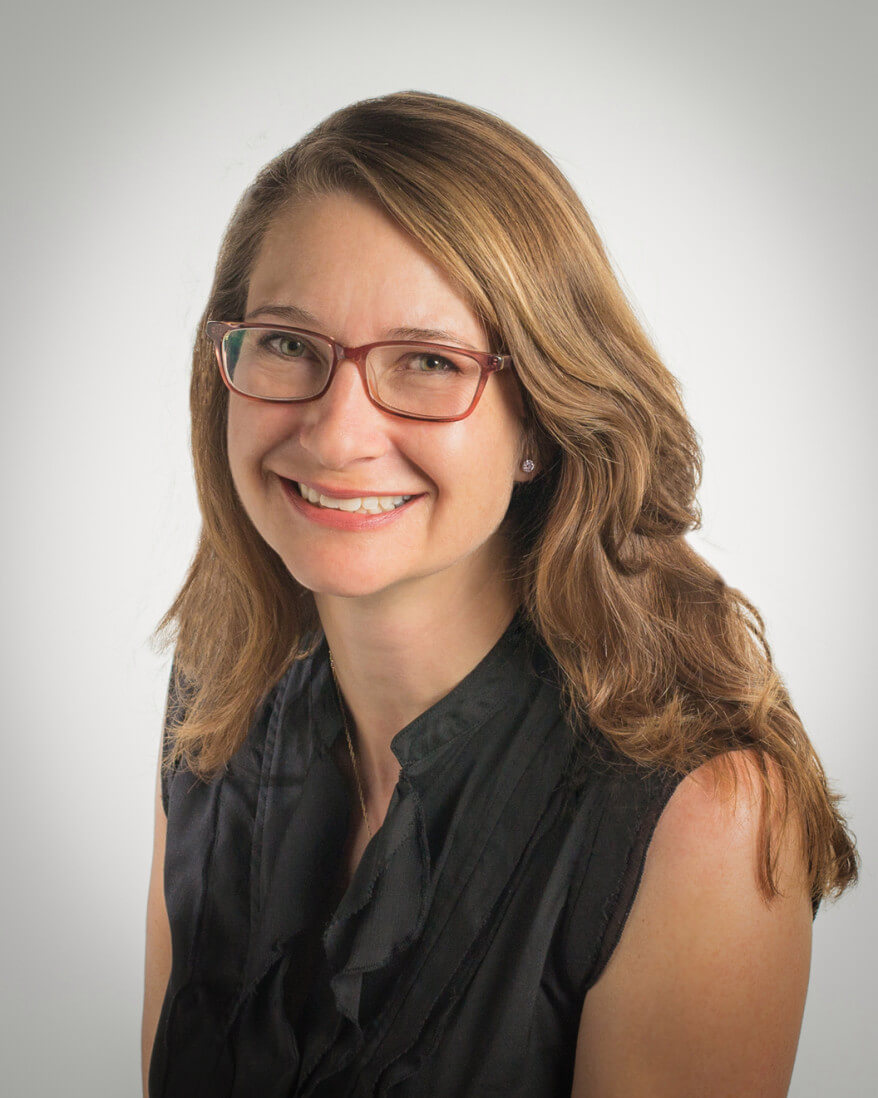 Heather Skyler writes about business, finance, family life and more. Her work has appeared in numerous publications, including the New York Times, Newsweek, Catapult, The Rumpus, BizFluent, Career Trend and more. She lives in Athens, Georgia with her husband, son, and daughter.