Affirm is a new type of lender that is disrupting the boundaries between credit cards and personal loans. Traditionally, loans were used for large purchases (cars, boats, and college tuition) and credit cards were used for everything else (anything from Starbucks to an engagement ring). Not anymore.
Affirm is changing the rules by creating a method to shopping online using credit without the need for a credit card or lengthy loan application. It can even team up with your debit card and give you the best of both worlds.
Affirm Loans And Cart Abandonment
Affirm is good news for online businesses. According to Monetate1, a digital marketing company, 75% of online shopping card purchases are abandoned. Cart abandonment — yes it is a thing — is particularly high on mobile devices. According to a study by Barillance2, a cart abandonment consulting company (yes, that is also a thing), conversion rates for online shoppers using their phones was only 11% in 2014.
Affirm nudges purchase-shy customers (particularly mobile users) by offering an easy way to pay later without a credit card and without leaving the store's checkout.
Not being a credit card is a huge selling point for them, particularly among millennials. A 2015 study3 reported that 36% of Americans between 18 and 29 have never had a credit card.
Why do millennials hate credit cards?
There are two main reasons why many millennials avoid credit cards. First, many young people do not have the credit to qualify for credit cards with low rates. Then there is the lack of trust toward banks. According to a study by Viacom Media4, 71% of young adults would prefer to go to the dentist than listen to what banks are saying. The same survey reports that 73% of Millennials would be more excited about a new offering in financial services from a financial tech company, such as Google, Square or Affirm, than from their nationwide bank.
It is no surprise then that online retailers are turning to Affirm to boost their conversion numbers. According to the company, online retailers can increase their conversion rates by up to 20% and purchases amounts by 79% to 84%.
So Affirm is great for retailers, but what about consumers?
Affirm is certainly a convenient way to pay for online purchases, but it also encourages the worst behavior among credit cards users – carrying a balance. On the other hand, knowing your APR (more on that below) and having fixed payments with a debt is better than falling into a spiral of never-ending debt.
How Do Affirm Loans Work?
There are two ways to use Affirm.
Choosing Affirm as your payment option at the online store's checkout. Buyers who shop at Affirm-enabled websites can choose to pay by credit card or with an Affirm loan at checkout. Affirm's checkout page clearly states the total cost of the loan and consumers do not have to worry about hidden fees or deferred interest.
Connecting Affirm to your debit card. Borrowers can also connect their debit card to their Affirm account and split up purchases on their debit card into 3 to 12 monthly payments.
Unlike credit cards, Affirm's loans have a fixed end date and interest is determined when you make the purchase. Buyers just have to provide basic personal information, such as their name, date of birth, telephone number, address, and SSN, to receive an instant loan decision.
Because they deal directly with online stores and there is no card number to steal (or lose), customers benefit from an extra layer of security. Affirm also confirms every purchase by sending buyers a text message to confirm their identity.
In some cases, Affirm does not approve customers for the entire loan amount but prompts them to offer a down payment by paying the balance with a debit card.
What Does Affirm's Loan Application Process Look Like?
This review will take you through the entire process of shopping with Affirm in four simple steps.
1. Create An Account
Creating an Account with Affirm will not affect your credit score. Submit your name, email, mobile number, birthdate and the last four digits of your SSN, and you're ready to go.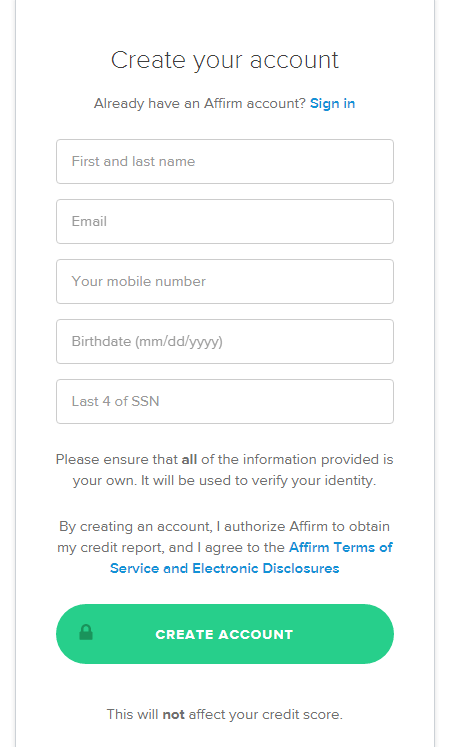 2. Confirm Your Identity
Affirm will send you a text message with a code. Enter the security pin to prove it's your telephone number.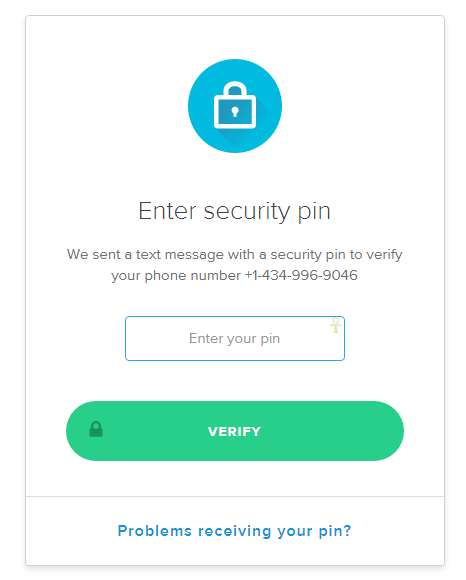 3. Start Shopping
That's it. You're now ready to visit stores that accept Affirm loans. You can also link your Affirm account to a debit card and shop anywhere.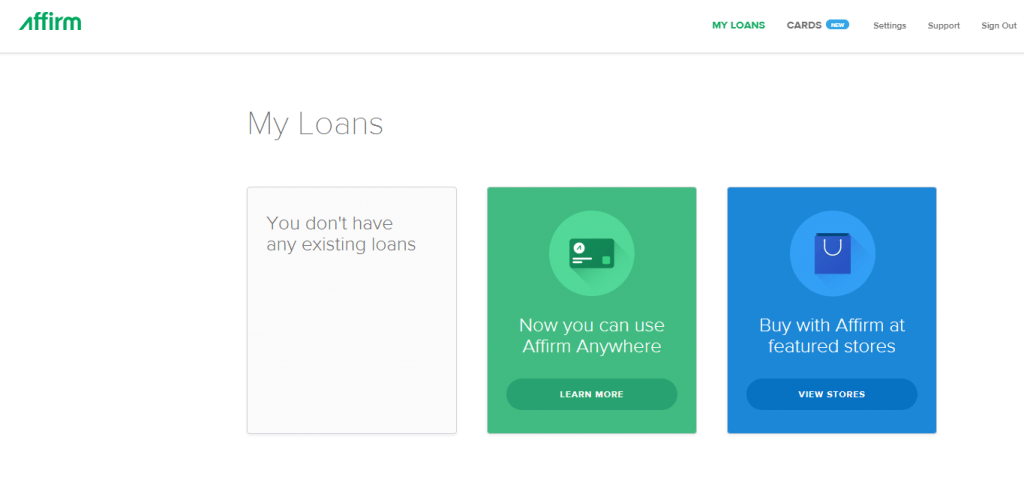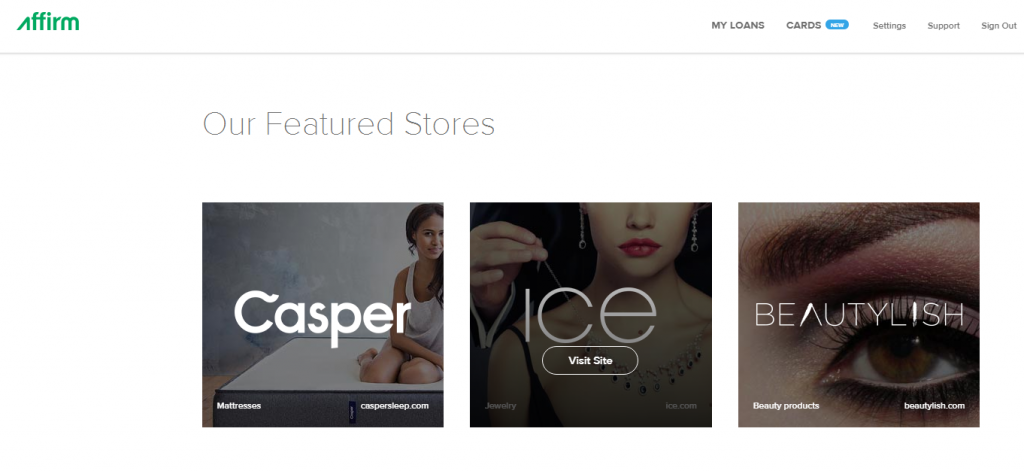 4. Affirm's Checkout Page
Once you reach the online store's checkout page, select Affirm as your method of payment and choose a loan term. If approved, Affirm will immediately pay the purchase on your behalf.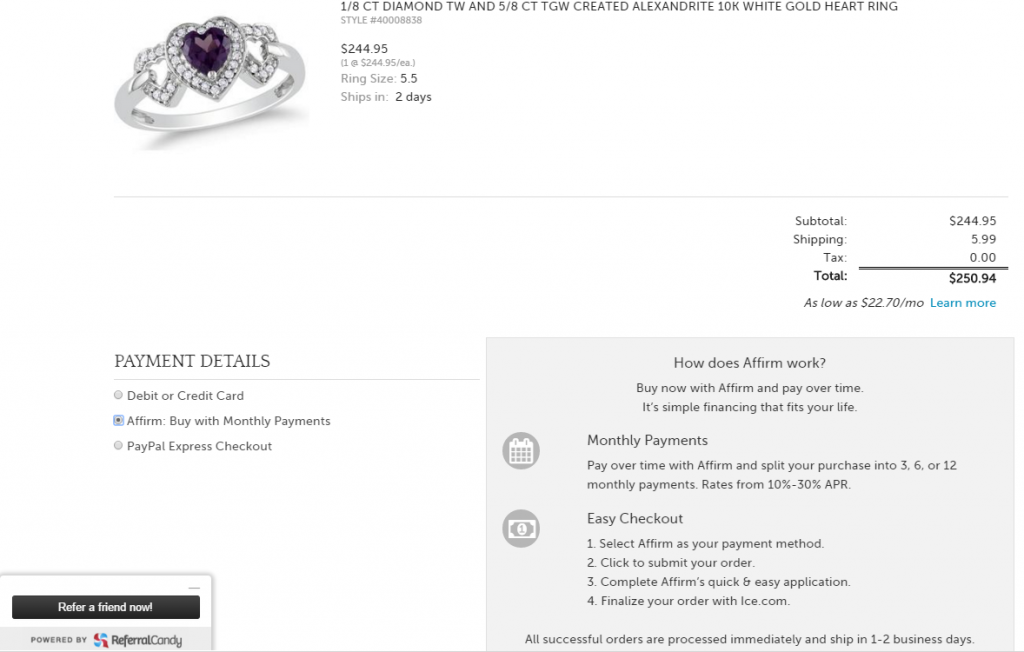 What Are Affirm's Rates And Terms?
Check SuperMoney's Affirm profile for the latest rates and terms.
Affirm offers installment loans that are 3, 6 or 12 months in length. Unlike revolving credit accounts, which can remain open indefinitely, you will be free and clear of the debt by the end of the term.
Interest rates vary between 10% and 30% APR based on your credit and term length you choose. These are competitive rates, particularly if you compare them with the credit cards rates offered to consumers with just okay credit.
Affirm does not charge prepayment penalty fees. If customers pay early, it will reimburse any unearned portion of the finance charge.
To illustrate the cost of an Affirm loan, an average buyer who qualifies for a $1,000 loan with a 20% APR, can choose to pay $344.51 a month for three months (total cost of $1,059.14), or $92.63 for 12 months (total cost $1,111.56).
Affirm's Backstory
Affirm was launched in 2013 by Max Levchin, Nathan Gettings, and Jeffrey Kaditz: a dream team of financial technology entrepreneurs. Their CEO, Max Levchin, was the co-founder of PayPal. Nathan Gettings, the Chief Risk Officer, was the co-founder of Palantir Technologies. Incidentally, Peter Thiel, another co-founder of PayPal was also a co-founder of Palantir Technologies. Jeffrey Kaditz, the Chief Technology Officer, was a program manager at Microsoft and founder of Touch Revolution.
In its first funding round, the company received $45 million from Khosla Ventures, Lightspeed Ventures Partners, and Nyca Partners. In its second round of funding (2015), Affirm received $265 million with Stark Capital as the lead investor. The company is based in San Francisco, California and has over 100 participating stores.
How Is Affirm Better Than Other Lenders
Affirm has created a hybrid form of credit that combines the benefits of personal loans and credit cards.
Clients get an immediate loan approval decision from the retailer's checkout page.
Simple financing. Interest rates are competitive: 10% to 30% APR and there are no hidden fees or fine print.
Flexible financing. Loan terms range from 3 to 12 months.
Even applicants without much of a credit history can qualify.
Borrowers can link Affirm to their debit card and select which purchases to pay over time, regardless of where they were made.
Secure payment method. Affirm does not use traditional credit card numbers, so there's nothing to steal.
There are other lenders, such as SoFi, UpStart, and LendingClub, with lower interest rates than Affirm. However, their credit requirements are much more stringent, so check out what the best personal loans are to ensure that you choose the best option for you.
References:
Andrew is the managing editor for SuperMoney and a certified personal finance counselor. He loves to geek out on financial data and translate it into actionable insights everyone can understand. His work is often cited by major publications and institutions, such as Forbes, U.S. News, Fox Business, SFGate, Realtor, Deloitte, and Business Insider.