Last year we interviewed Kathryn Petralia, co-founder and President of Kabbage, to find out more about their new business checking account, Kabbage Checking. In the meantime, American Express acquired Kabbage and relaunched Kabbage Checking.
We decided it was time to find out what the American Express acquisition has meant for Kabbage Checking and whether they have any other products in the pipeline.

The Kabbage Checking account was launched last year. Has the Amex acquisition allowed you to provide any additional services or features?
Kathryn: "Kabbage Checking is the first checking account offered by American Express and is now available for any eligible U.S. small business to apply for and open an account. It's also the first of several new digital cash-flow products to come from American Express which continue to push it well beyond a Card company."
What are the top three features of Kabbage Checking for small business owners?
Kathryn: "The top three features our customers appreciate most are the 1.1% APY on balances up to $100,000, convenient deposit options, including mobile check deposits and cash deposits at over 90K participating retailers nationwide—many of which have longer operating hours than bank branches—and Reserves, which allows customers to set aside funds to save towards business goals or taxes.
But we're also glad to offer no monthly fees, no maintenance fees, no minimum balance requirements, free in-network ATM access, debit cards, checks, bill pay and easy account management all in the Kabbage app!"
Why should a small business owner choose Kabbage Checking over a traditional business checking account with a brick-and-mortar bank? What can Kabbage do better than Wells Fargo or Bank of America?
Kathryn: "Kabbage Checking is designed to give small businesses the benefits of both mobile and traditional banking. With in-app account management, mobile check deposits, and the Reserves feature, small businesses get the flexibility they need, while in-person cash deposits and free in-network ATM access give conveniences they'd expect.
Adding to the fact there are no monthly fees, no maintenance fees and we offer a 1.1% APY on balances up to $100,000, a small business would be hard pressed to find the same benefits from a traditional bank."
Are there any new services or features in the pipeline for Kabbage?
Kathryn: "In June, we began offering Kabbage Funding to existing small business customers, providing flexible lines of credit between $1,000 and $150,000. Together, the products are the first of several new cash-flow management products that use real-time data and automation to give customers a digital tool kit to help run and grow their companies."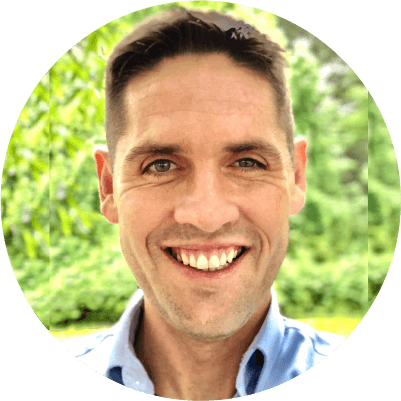 Andrew is the Content Director for SuperMoney, a Certified Financial Planner®, and a Certified Personal Finance Counselor. He loves to geek out on financial data and translate it into actionable insights everyone can understand. His work is often cited by major publications and institutions, such as Forbes, U.S. News, Fox Business, SFGate, Realtor, Deloitte, and Business Insider.