Auto equity loans may be an attractive option if you're in a financial pinch and you're not sure you'll qualify for a traditional loan. They allow you to use the value of your car as security, even if you still owe money on it. The catch is you could lose your car if you don't pay the loan back.
If you're in an emergency and need cash fast, your options are limited. It's even worse if you have bad credit. Payday loans are a popular option in such cases, but they charge upwards of 400% in interest. Auto title loans require that you own your car free and clear and also charge brutal interest rates. Both can mire you in endless cycles of debt.
If you want an alternative to auto title loans and payday loans, you don't have to go far to get the cash you need. Many of the same lenders that offer payday and car title loans also offer auto equity loans. However, car title loans are very expensive and you could lose your car if you don't repay the money you owe.
What is the difference between auto equity and auto title loans?
The main difference is that auto equity loans do not require you to be the car's full owner. You can still apply for an auto equity loan even if you have not finished paying for your vehicle. However, it's no wonder many people confuse auto equity loans and auto title loans. They are both very similar financing products. Both options have the following features:
They don't require a credit check.
Use your car as collateral.
Require you to give your car title while you repay your loan.
Have a very short application process and can be funded the same day you apply.
Nevertheless, they are two different products. In the case of auto equity loans, you are using the equity you've built up in a car to get a loan, even though you haven't paid the car off in full yet. Auto title loans require you to have a clean title to apply.
To illustrate, imagine you purchased a $30,000 car and put $15,000 down. Until you pay off the loan, you will not qualify for a regular auto title loan. However, you may qualify for an auto equity loan. The lender would base the amount you can borrow off the equity in the car. Your equity would be $15,000 ($30,000 – $15,000).
How do auto equity loans work?
An auto equity loan is similar to a home equity loan. But instead of borrowing from the equity in your home, you use the equity in your car. The lender calculates your car's equity by subtracting how much you owe on your auto loan from the car's market value.
For instance, if you owe $2,000 and the lender appraises your car at $6,000, you have $4,000 in equity. An auto equity loan allows you to borrow against that equity. However, you won't necessarily get to borrow the full $4,000. Lenders typically limit how much of your equity you can use for the loan.
Can I get a loan against my car?
Yes, that is the whole point of an auto equity loan. An auto equity loan is a secured loan that gives you the option to borrow money against your car's value even if you don't own the vehicle outright.
How much can I borrow against my car?
Auto equity loan amounts will vary depending on how much equity you have in your car, its fair market value, your income, and your credit report.
WEIGH THE RISKS & BENEFITS
Here is a list of the benefits and the drawbacks to consider when shopping for auto equity loans.
Pros
Practically anyone with a car can qualify.
Fast source of cash.
You don't have to sell your car.
Cons
You could lose your car.
High interest rates and fees.
 Lenders may require you to get comprehensive and collision car insurance.
Let's dig deeper into each of these benefits and disadvantages.
Benefits of auto equity loans
1) Most people with a car (and equity) can qualify
Since you're using your car as collateral and the loan is much less than the car's value, lenders typically don't need to do a credit check.
2) Fast source of cash
You'll typically get your check when you walk out of the lender's door. The whole process rarely takes more than half an hour. So, if you need cash now, auto equity loans are worth your consideration.
3) You don't have to sell your car
Though you're adding a second lien to your car, you still get to drive it around. With a similar loan called an auto pawn loan, you have to leave your car with the lender while making payments.
Cons of auto equity loans
While auto equity loans do have their benefits, there are some significant drawbacks you need to know.
1) You could lose your car
Although you get to keep your car while you're making payments, defaulting on the loan could result in repossession. If you rely on your vehicle to get to work, failing to pay off your debt could put your job at risk.
2) High interest rates and fees
Most lenders that offer auto equity loans do so as a slight variation of their auto title loans. As a result, there's not much difference between the two in terms of interest rates and fees. That said, they're still a better deal than payday loans. Remember, some lenders offer lower interest rates than others, so shopping around is critical.
3) You may need to buy more insurance
Typically, lenders require that you have full coverage on your car. If you're still making payments on it, the primary lender likely has this covered, so you may not need to make any changes. But if you have paid off the car and dropped your coverage to liability only, you might need to increase your coverage and your monthly premium to get approved.
Where to find auto equity loans
The big banks like Wells Fargo, Chase, and Bank of America don't offer auto equity loans. However, credit unions, community banks, and specialized lenders in your area may provide them.
Here are some specialized lenders you may want to consider.
LoanMart offers longer repayment periods than many of its competitors but it does require you to have a significant amount of equity in your vehicle to qualify for the loan. If you can score an installment loan with the lender, it'll be easier to pay back.
Speedy Cash also considers auto equity financing as a variation on its auto title loan. So you may end up paying the same high-interest rate that Speedy charges for title loans — but it's still a better deal than a payday loan. Speedy Cash doesn't offer long repayment terms, so make sure that you can afford to pay off the loan with your next paycheck or two.
If you've already paid off your car, Finova Financial is a solid option. Your credit doesn't have to be good or even fair to get approved by the lender, and the interest rates are lower than with most other auto equity loan providers.
Of course, this doesn't work if you haven't paid off your car. But if you have, it's worth considering.
Who is eligible for an auto equity loan?
To apply, you'll need to provide the following to the lender:
A vehicle registered in your name
Loan documentation
Proof of identity
Proof of employment and income
Comprehension and collision auto insurance coverage
If the equity in your car is too low, you may not qualify for an equity loan. However, lenders have different ways of calculating equity and varying debt-to-equity minimums. Shop around to compare rates and fees before you commit to a loan.
How to compare auto equity loans
Auto equity loans are an appealing option if you need cash fast. They are easier to qualify for, have longer terms, and lower interest rates than other payday loans and auto title loans.
However, they can get expensive fast. And borrowers who don't make their payments can lose their car. That's why it's essential to find the lowest possible rates and the most flexible terms.
Ready to get started? Your first step is to do your research and check the reviews of other borrowers. Compare the offerings of the above lenders with other auto title lenders that may offer auto equity loans and find the best deal for your situation.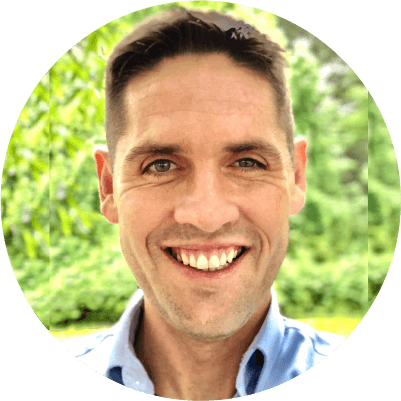 Andrew is the Content Director for SuperMoney, a Certified Financial Planner®, and a Certified Personal Finance Counselor. He loves to geek out on financial data and translate it into actionable insights everyone can understand. His work is often cited by major publications and institutions, such as Forbes, U.S. News, Fox Business, SFGate, Realtor, Deloitte, and Business Insider.