Article Summary
The average cost of a will and trust can vary significantly depending on whether you prepare the documents yourself, use a website, or hire an attorney to prepare the documents for you. You could spend as little as $20 for a simple will or up to $2,000 or more for a lawyer to prepare a package with a will, trust, and other estate planning documents.
A will is one item on the "adulting" checklist that so many people either put off or avoid doing altogether. A 2023 survey by Caring.com found that only 34% of Americans even have a will. This is understandable; in addition to the heaviness of thinking about your own death, the cost of making a will and trust can be another reason to put it off.
The good news is that preparing a basic will does not have to cost more than a few hundred dollars. And if you have large or complicated assets you need to protect, then you can also prepare a trust and do some more extensive estate planning. The largest expense will be paying for an attorney's time, which can edge into the thousands of dollars, but it may be worth the investment to save your loved ones significant time and money later.
So how much does it cost to set up a will and trust (or just a will)? Let's take a closer look at your options and the costs of each estate planning method to help you decide which choice makes sense for you.
Average costs to prepare a will and trust
When you're ready to buckle down and start working on your estate plan, there are different approaches you can take depending on your comfort level and budget. The following are the main ways you can make a will and trust and how much you can expect to spend on each approach.
Prepare the documents yourself
Cost range for a will: $5 to $15
Cost range for a trust: $30 to $225
If you are comfortable writing your own will because you have legal experience, or if you have an uncomplicated estate with few assets, you can technically set up a will all on your own. You can find free templates for a simple will online. The only cost would be to have the will notarized ($5 to $15) if you want it to be self-proved, which helps speed up the probate court process. If you choose to go this route, make sure you:
comply with any requirements specific to your state laws and
have the correct number of witnesses present (usually two).
While this option can save you a lot of money, it also comes with more risk. If it is determined that your will is not valid after your death, it could cause a lot of hardship to your beneficiaries, who may also need to cover court costs.
A trust is more complicated to prepare, but again, if you have legal experience or otherwise feel comfortable creating the documents personally, you can do it yourself. Again, you will need to have the documents notarized, and you will also need to pay to record the change of ownership of your deed to make yourself a "trustee" of your trust. This will cost between $30 and $50 for a primary residence and between $100 and $225 for a second home or other rental property.
Pro Tip
The U.S. military provides a free will preparation service to veterans who receive certain life insurance benefits. Simply answer a few questions and you'll receive a will that is valid in all states. Visit
VA.gov
to find out if you qualify.
Use an online service
Cost range for a will: $20 to $100+
Cost range for a trust: $40 to $250+
The next step up in DIY wills is to use an online service to prepare your legal documents. The cost depends on whether you want to make individual documents or a bundle of estate planning documents. Many sites offer bundles that save you money while checking additional items off your list.
For example, LegalZoom charges $89 and up for a last will and testament and $279+ for a living trust. However, you can purchase a bundle with a last will, financial power of attorney, and advance healthcare directive for $249 and a similar trust bundle for $399.
Trust & Will, another estate planning website, charges $159 for a similar will bundle and $599 for a trust bundle. Some sites charge as little as $20 for a very basic will.
Pro Tip
The average costs listed above are for individuals. Price ranges for couples may be higher, although still less than the cost for two individual plans.
Hire an attorney
Cost range for a will: $500 to $1,000+
Cost range for a trust: $1,000 to $3,000+
If you would rather have a professional prepare your will and trust, you can hire an estate planning attorney. They may charge by the hour or by the document, or they may offer a bundled price for several documents. As attorneys routinely charge $100 to $300 per hour (or more), this option will incur a significant cost.
Trusts cost more than wills because they are more complex to prepare and they ensure that your beneficiaries won't have to go through the probate process. If you need a will and trust, your best bet is probably to seek out a bundle that includes both services, plus additional documents.
Loulena Miles, an estate planning attorney with Miles & Torres Associates, claims that a bundle of services is a good way for clients to ensure that there are no surprises at the end of the process. But there are ways to prevent surprises even if you have to pay an hourly rate. "If it's going to be hourly, I recommend that they ask for an estimate of the time and a heads-up if it's going to go over that estimate," says Miles.
Other documents you may need
If you're already paying to prepare a will and trust, you might as well get some other end-of-life decision-making out of the way. Here are some other documents you may want to prepare as part of a comprehensive estate plan:
Advance health care directive (also called a living will)
Financial and health care power of attorney
Beneficiary designations
Guardianship of minor children
Funeral directives
HIPAA authorization (permission to use protected health information)
Factors that affect the average cost of a will and trust
Everyone has different needs when it comes to estate planning, so some people will end up paying much more than others. The following are some of the factors that affect the cost of preparing a will and trust:
Where you live
If you live in a large city or another area with a high cost of living, you will most likely pay more for attorney fees. In that case, it might help to shop around and get some cost estimates before you choose a lawyer (if you want to hire a professional).
How many assets and beneficiaries you have
Someone with a large estate is going to need more help than someone with fewer assets, so it generally takes more billable hours to prepare a will and trust for a complicated estate plan. Designating your assets to multiple different beneficiaries could also make your will more complex.
How complicated your situation is
If you have been divorced, or if you have a blended family, a special needs child, or some other complicating factor, your will and trust may cost more to prepare.
How often you move
Each state has different requirements regarding what should be in a will. This means if you make a will in one state and then move to another state, you should update your will to make sure it complies with your new state's laws. If you sell your house and buy a new one, you'll also want to make sure the new house is included in your trust.
Cost to hire a lawyer by state
Depending on where you live, there can be a lot of variation in the cost to hire an estate planning attorney. As you can see in the chart below, even the lowest average cost is a pretty high hourly rate for legal fees. Lawyers typically charge between $150 and $400 an hour for their services.
| State | Average Fees (Low) | Average Fees (High) |
| --- | --- | --- |
| Alabama | $200 | $300 |
| Alaska | $150 | $300 |
| Arizona | $150 | $300 |
| Arkansas | $150 | $300 |
| California | $150 | $420 |
| Colorado | $200 | $295 |
| Connecticut | $250 | $400 |
| Delaware | $250 | $400 |
| District of Columbia | $250 | $400 |
| Florida | $195 | $400 |
| Georgia | $200 | $350 |
| Hawaii | $250 | $400 |
| Idaho | $195 | $400 |
| Illinois | $80 | $550 |
| Indiana | $195 | $300 |
| Iowa | $195 | $300 |
| Kansas | $195 | $350 |
| Kentucky | $250 | $350 |
| Maryland | $150 | $300 |
| Massachusetts | $150 | $350 |
| Michigan | $200 | $350 |
| Minnesota | $150 | $350 |
| Mississippi | $150 | $300 |
| Missouri | $300 | $350 |
| Montana | $150 | $350 |
| Nebraska | $150 | $350 |
| Nevada | $150 | $350 |
| New Hampshire | $250 | $350 |
| New Jersey | $90 | $450 |
| New Mexico | $150 | $350 |
| New York | $100 | $400 |
| North Carolina | $250 | $300 |
| North Dakota | $150 | $350 |
| Ohio | $95 | $300 |
| Oklahoma | $150 | $350 |
| Oregon | $150 | $350 |
| Pennsylvania | $150 | $450 |
| Rhode Island | $150 | $350 |
| South Carolina | $150 | $350 |
| South Dakota | $150 | $350 |
| Tennessee | $150 | $285 |
| Texas | $175 | $495 |
| Utah | $150 | $275 |
| Vermont | $150 | $350 |
| Virginia | $120 | $450 |
| Washington | $100 | $300 |
| West Virginia | $100 | $300 |
| Wisconsin | $100 | $300 |
| Wyoming | $100 | $300 |
FAQ
What is the best way to get a will and trust?
The best way to ensure that all of your documents are prepared correctly is to hire an estate planning attorney to make your will and trust. This will come with a significant cost, but it will give you more peace of mind.
An attorney can help you quickly assess your situation and determine which documents you need, whether a revocable trust or irrevocable trust is right for you, and what kinds of decisions you will need to make, such as picking trustees or guardians for your children.
Why are trusts better than wills?
If you own property or have a large number of assets, you are better off creating a trust so that your loved ones won't have to deal with probate. According to estate planning attorney Loulena Miles, there are several situations in which a trust is the better option. "Probate is such a hassle, and if you own a home, it will almost certainly go through probate," says Miles. "If a married couple owns a house and one spouse becomes medically incapacitated, it's really hard for the other one to sell the property without a trust."
Miles states that many people are part of a "sandwich generation" and want to support both their children and their parents, and a trust can make it easier to do that. You can also establish the age at which your children receive distributions. For example, you might feel that even at age 18, your kids will be too young to manage large amounts of money, so you can choose to have them receive distributions after they turn 25 instead.
What are the disadvantages of a trust?
Trusts cost more money to prepare, especially if you have an attorney do it for you. And if you have an irrevocable trust, you won't have the flexibility to make changes to it — at least not without going to court and paying the associated fees.
Who owns the property in a trust?
If you transfer a property into a trust, then technically the trust owns the property, but you as the trustee manage it. In the event of your death, whoever you appointed for the position will become the new trustee who oversees distributions to any beneficiaries.
Key Takeaways
The average cost to prepare a will and trust is as low as $20 to do it yourself with a low-cost online program or as high as $2,000 to have an estate planning attorney prepare your documents.
You may also want to seek out a package that includes the preparation of an advanced health care directive, power of attorney, and funeral directives.
The city or state where you live, the complexity of your estate, and other complicating factors such as divorce can increase the cost of the estate planning process.
The least expensive option would be to prepare your own will, but that comes with some risk. Investing more money to hire an attorney may be the safest option.
Now that you know the average cost to prepare a will and trust, it's time to start working on your estate plan! Start by reviewing SuperMoney's estate planning checklist and reading our guide to learn more about how to pay for an attorney. And if you don't have one yet, use our comparison tool to find a life insurance policy that fits your needs!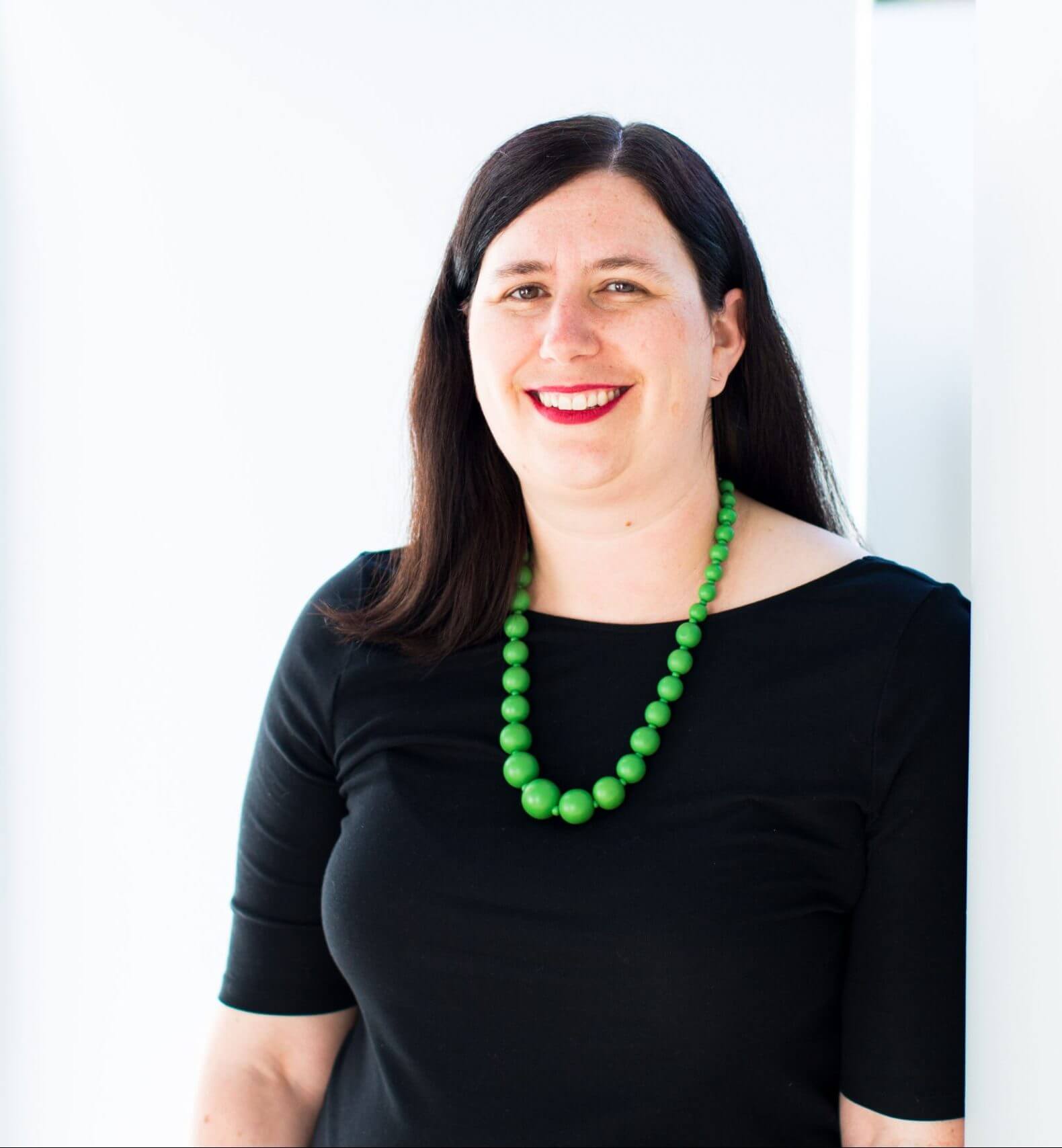 Cara Corey is a writer and editor who loves to help people make sense of confusing topics. Her work has been featured in many blogs, newspapers, and magazines, including the Des Moines Register, Boulder Daily Camera, Better Homes and Gardens, and Parents Magazine.