Summary:
Barclays has increased the maximum APY for its US Online Savings account to 4.15% APY.
Barclays Bank offers 4.15% APY to savers
Barclays increased the APY on its high-yield savings account to 4.15% — an increase of 0.15 percentage points from the previous 4.00% APY. Barclays US Online Savings Account is a high-yield savings account that offers a competitive annual percentage yield (APY) and allows customers to earn more than with most checking and savings accounts. In addition to a high APY, Barclays does not charge monthly or transfer fees.
Note that the Annual Percentage Yield (APY) for the Barclays US Online Savings account is variable and may change at any time. However, Bask Barclays does not require a minimum balance to earn APY. So, you will start earning interest even if you have a modest balance.
A 4.15% APY is very high compared to the average rate on savings accounts. However, there are other savings accounts with similar (and even higher) rates.
Barclays also offers competitive CD rates
Savings accounts are not the only deposit account in Barclays's wheelhouse. Barclays also provides a wide selection of CD accounts, which offer a maximum APY of 4.80% (12-month terms).
Key takeaways
Barclays Bank increased its rates on its savings accounts to 4.15% APY.
Barclays offers both savings and CD accounts (max. APY of 4.80%).
About Barclays US Bank
Barclays's story begins in 1690 when John Freame and Thomas Gould started trading as goldsmith bankers on Lombard Street, London. In 1736 John's son-in-law, James Barclay joined the business giving it the name we know today. Since then, Barclays funded the world's first industrial steam railway, named the UK's first female branch manager, and introduced the world's first ATM machine. And those are just a few highlights from their first 300 years.
Today, Barclays is a major global financial services provider engaged in retail banking, credit cards, corporate and investment banking, and wealth management. Barclays moves, lends, invests, and protects money for 48 million customers and clients worldwide.
Pro Tip
A good saving account provides competitive annual percentage yields (APYs) and doesn't charge fees. SuperMoney reviewed hundreds of savings accounts and these are our top picks of the best savings accounts on the market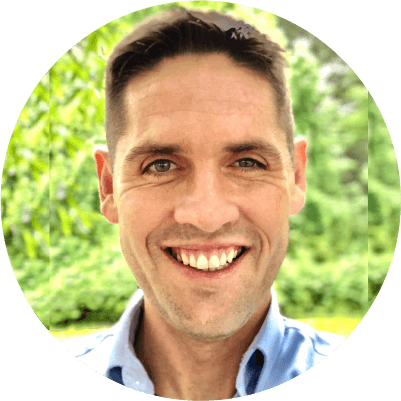 Andrew is the Content Director for SuperMoney, a Certified Financial Planner®, and a Certified Personal Finance Counselor. He loves to geek out on financial data and translate it into actionable insights everyone can understand. His work is often cited by major publications and institutions, such as Forbes, U.S. News, Fox Business, SFGate, Realtor, Deloitte, and Business Insider.