Are you looking for a safe place to keep your money that doesn't involve your mattress or a plastic baggie in the freezer? Then a checking account could be exactly what you need. Checking accounts are great for everyday transactions, such as deposits, withdrawals, and debit card purchases. But they also come with additional benefits, such as direct deposits, automated transactions, and fraud protection.
What is a checking account?
A checking account is a type of account offered through a bank or other financial institution that allows the checking account holder to make deposits and withdrawals. Checking accounts are better for everyday transactions such as purchases, bill payments, and ATM withdrawals. They typically earn low (or zero) interest, but they allow you to make as many transactions as you want (as long as you don't run out of money).
Most banks and credit unions offer checking accounts. There is also a new breed of financial institutions that aren't banks but provide banklike services, such as Chime and Copper. So, there is certainly no shortage of places to shop for checking accounts. There are many benefits of a checking account, and this article seeks to dive into these benefits so you can understand why it can be so important to have one. Here is a quick guide on how to open an account.
As with everything, checking accounts come with pros and cons, but let's start with the benefits.
The benefits and disadvantages of a checking account
WEIGH THE RISKS AND BENEFITS
Here is a list of the benefits and drawbacks to consider when shopping for a checking account.
Pros
Security.
Insured by the federal government.
Direct deposits.
Proof of payment.
Automated transactions.
Access to rewards and perks.
Online banking.
Access to business accounts.
Convenience.
Cons
Lower interest.
Fees.
Minimum balances.
Now let's look into the benefits of a checking account in more detail.
Safety
One of the benefits of a checking account that often gets overlooked is the aspect of safety. Since the bank is holding your money, you won't need to about the cash getting lost or stolen. In addition, debit cards allow you to access your money or pay for items.
If something were to happen to your debit card, call the bank immediately to cancel the card so that no one has access to your funds. As long as you report the loss (or theft) of the card, your bank will refund any money stolen in fraudulent transactions. If you ever find yourself needing cash, you can always look for an ATM to pull any money out from your checking account that you might need.
Your money is insured with checking accounts
Another reason checking accounts are great is that practically every bank in the United States is insured by Federal Deposit Insurance Corporation (FDIC) up to $250,000. Credit unions are insured by the National Credit Union Administration (NCUA). So, if the bank or credit union goes bankrupt or there is fraudulent activity in your checking account, your money is insured up to $250,000.
Your bank can provide proof of payment
If you have a checking account or multiple checking accounts with a bank or credit union and you pay bills through these accounts, your bank can provide proof of payment. Proof of payment means that when you pay bills or an invoice, your bank can prove that you've paid it as long as you paid it out of your checking account. This can be beneficial if you're trying to build or rebuild your credit, as proof of consistent payments is the most important factor when building credit.
Direct deposits
Everyone loves being paid on time, and one of the best things that can come with having an active checking account is using direct deposit. If you don't know what a direct deposit is (or how to set one up), read this article. Direct deposit is something that you can set up with your employer so that when it's payday, the money automatically gets deposited into your account. This means that your money gets to your bank account even faster and more securely than if you were cut paper checks and went to the bank yourself.
You can automate everything
Another wonderful benefit of having a checking account is being able to automate all of your bill pay. Paying bills every month can be overwhelming. But with a checking account, you can set up automatic bill pay, so paying bills will always be on time. Just make sure that you have enough money in your account to pay it, so it doesn't overdraft.
You can also automate your savings and investing as well, just like you can with your bills. For example, if you have a savings account or multiple savings accounts, you can set up an automated schedule. So, you deposit a certain amount of money into these bank accounts every month. Then, even if you have accounts through a different credit union, bank, or other financial institution, you can transfer the money (normally for free) on an automated schedule, making your money management that much easier.
Access to reward programs
Reward programs are no longer just for credit cards. Many banks and credit unions will give you cashback or other rewards when using your debit card. However, you may have to meet minimum qualifications to qualify for these rewards programs. Requirements to qualify for rewards include using mobile or online banking and keeping a minimum balance in your checking account.
Convenience
Checking accounts provide easy access to your money. There are no limits on how often you can take money out of a checking account. Savings accounts, on the other hand, will typically have a limit of six withdrawals per month due to Regulation D. Checking accounts allow you to use your money without carrying cash, earn interest for just having your money sitting there, access your paycheck earlier, and pay bills automatically.
Online banking
Online banking allows you to manage your finances and access your banking information, such as your account balance, from anywhere without going to an ATM or physical location. Some checking accounts are online-only and typically pay higher interest rates, lower fees, and better mobile banking services.
You can use them for your business
If you are a small business owner, you will need a business checking account. Similar to a regular consumer checking account, these bank accounts allow you to manage everyday finances by making deposits, paying bills, and more.
Not only this, but banks that offer a business checking account that is separate from your personal one allow you to separate all expenses between the two, prepare for taxes much easier, and establish your business's financial presence in a much more professional manner. There are different perks and advantages to having this type of checking account, so make sure to do your research before opening one.
Things to look out for in a checking account
Since we're talking about the perks of a checking account, we should also note some of the disadvantages.
Low interest rates
One of the main disadvantages of checking accounts is that they pay a low or no interest rate on the balance in the account. It's not like savings accounts, CDs, or money market accounts are that generous, but their annual percentage yields (APYs) are usually higher. However, some checking accounts do have competitive APYs. Here is a list of the top high-interest checking accounts currently available.
Minimum balance
Some financial institutions require you to keep a minimum amount of money in your account. If you fall below that amount, you either have to pay a fee, or you no longer receive interest on your balance. The good news is many checking accounts don't require a minimum balance.
Account fees
The first thing you should check for when shopping for a checking account is what fees they charge. Some checking accounts charge substantial fees, such as monthly maintenance fees, which means you will have to pay money to use your money. Fortunately, there are free checking accounts and checking accounts that allow you to waive fees. Nevertheless, most banks do charge fees for services such as overdraft protection as a penalty for writing too many checks or for falling below an account balance minimum. So, again, it's worth shopping around when comparing checking accounts. These checking accounts don't charge overdraft fees.
What is the difference between a checking account and savings account?
The main difference between checking and savings accounts is that checking accounts are designed to make it easy to access and spend your money while savings accounts are mainly designed to help you store and invest your money.
Savings accounts have a monthly limit on the number of withdrawals you can make (usually six). So, they are best for earning interest and storing your money for a longer period.
Conclusion
There are many benefits to opening a checking account. Most people will enjoy the convenience, safety, rewards, and online banking services that come with a checking account. However, there are also disadvantages to consider when comparing checking accounts. Check out for accounts that charge unnecessary fees, and have high minimum balances. To get started comparing the best checking accounts, check out this article.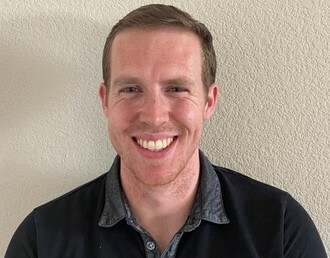 Scott Hickam is an accomplished finance writer and editor for SuperMoney. He provides actionable advice across many subject areas. With a bachelor's degree in Accounting and Finance from Fresno Pacific University and a MBA from Texas A&M University, Scott has credentials in investing, retirement planning, and personal finance.