Student credit cards are often the first step towards establishing your credit history. Getting your first student credit card can be tricky, as it often ends up being a catch 22 situation, having to establish your credit to be eligible for a credit card. In this article, we'll take a look at some of the best student credit cards out there today.
Credit card companies determine eligibility on two main factors: disposable income and credit score. This presents credit card companies with a dilemma when it comes to students. On the one hand, students usually have little to no disposable income and even less of a credit history, which disqualifies them from most credit cards. On the other hand, customers who receive a higher education are more likely to get stable employment and a higher income.
So although students don´t generally qualify for the most attractive credit card deals based on their income and credit score, credit card companies want their business because of their future potential as high-value clients. Not to mention, credit card companies also prey on students' voracious need for cash by charging high interest rates.
The result is a line of student credit cards with attractive terms, marketed exclusively to students. Here are SuperMoney's collection of  best student credit cards for students with little or no credit.
Best Student Credit Cards of 2020
This card is unique in that it doesn't require a prior credit history or even a Social Security Number. There is no annual fee or security deposit required. You don't even have to worry about over limit fees or foreign transaction fees. Yet, you get a 1% cash back on all purchases and Deserve will pay for your Amazon Prime Student membership, which is an annual value of $59. As with most cards, there is a late penalty fee of $25 and a returned payment fee of $37. This our top pick amongst our list of best student credit cards.
This is the card to beat among 2020 best student credit cards. It has no annual fee, no late fee on your first payment, no overdraft fee and no foreign transaction fees. It doesn't even have a penalty rate, which means your APR will not go up if you´re late on a payment. Discover allows authorized users, a crucial advantage if you're under 21 and don't have a steady source of income. The downsides are that you need fair credit (over 600) to qualify, there's no sign-up bonus, and it doesn't offer a balance transfer deal.
Discover it Chrome's rewards program is also one of the best around. It offers 2% cash back on up to $1,000 spent on restaurants and gas stations and 1% on all other purchases. A sweet feature of the rewards program is you can use your reward points instantly at Amazon.com's checkout at a 1 point = 1 cent ratio. Other perks you will love is a complimentary peek at your FICO credit score with every statement, and emergency travel assistance, if you get into trouble when you're abroad.
The vanilla version of Discover's it for Students is not half bad either. In some ways, it's better. Like the Chrome, it has no annual fee, overdraft fee, a penalty rate or foreign transaction fee.
The rewards program includes a $50 cash back bonus – the equivalent of 5,000 points – if you make a purchase within the first three months of opening the account. There are no bonus rewards for restaurants and gas stations, but you get a 5% cash back at home improvement stores, furniture stores and Bed Bath & Beyond, as well as 1% on all other purchases. A major drawback is you need a decent credit of 600 to 650 to qualify.
Although State Farm's Student Visa rarely gets included in lists and reviews, there is a lot to love about it. For instance, it has one of the lowest regular APR around. There are a 3% foreign transaction fee and a $35 late payment fee to consider, but State Farm´s student Visa accepts customers with a bad credit rating, has no annual fee, includes auto rental collision damage waiver, and offers a load of discounts at popular shops and restaurants.
The Journey Student Rewards card is Capital One's only student card, but it's a winner. As with the Discover it student cards, you receive 1% on all purchases, plus you get an additional 0.25% when you're on time with your monthly payments, which is not bad for a student's credit card. There is no annual fee and you qualify for a higher credit line once you make five monthly payments on time.
Citi's ThankYou Preferred card for college students is another great option for students with limited to nonexistent credit who want a card with a decent rewards program. Spend $500 in the first three months and you'll receive 2,500 ThankYou points, as well as 2 points for every dollar spent on restaurants and entertainment. If you travel abroad, remember it has a 3% foreign transaction fee.
Best Student Credit Cards from Credit Unions
Credit unions often provide the lowest-cost option for students looking to build their credit. Credit unions usually have less stringent requirements when it comes to credit scores than other financial institutions. The downside is that credit unions restrict who qualifies to become a member. For instance, credit unions usually restrict which states and counties you must live in to qualify. This list looks at two solid examples of what credit unions can offer.
WSECU Student Rewards Visa Card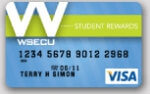 If you live in the State of Washington, you qualify to be a member of the Washington State Employees Credit Union. Its WSECU student credit card embodies all the reasons why you should look at your local credit union before choosing one of the deals offered by national banks.
It doesn't have an annual fee and the APR is extremely low, just 11.75%. That is not a range depending on your creditworthiness. Everybody that qualifies for the card, received this amazingly low APR. The fees are also low, 2% on cash advances, 1% on foreign transactions, 0.8% if the transaction is in dollars. Although the rewards program doesn't offer bonus points, you do get 1 point for every $1 spent, with no limits.

SAFE Student Visa Card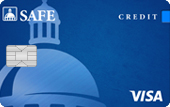 SAFE's Student Visa Card helps college students establish credit without charging an annual fee. There aren't any cash advance fees either, as long as you use a SAFE ATM. It has a credit limit of $1,500, which you only qualify for with a parent or guardian as a cosigner.
This is a modest credit limit. Not necessarily a bad thing when you are just getting used to managing a credit account. Even students with no credit history can qualify. Cardholders also receive complimentary overdraft protection.
However, interest rates are on the high side, 19.5%, and there is a $15 late payment fee.
Best student credit cards with instant approval
You may have heard the term "Instant approval student credit cards" and wondered how these cards differ from regular student credit cards. The quick answer is there no difference when it comes to how you use them or the day-to-day benefits they offer. The only advantage is that instant approval credit cards allow you to apply online and find out whether you qualify within minutes. Most major credit card issuers offer instant approval student credit cards. However, students don't always have the credit history to qualify for one. Our top student credit card, the Discover it, and Capital One's Journey Student Rewards are both instant approval credit cards.
SuperMoney Tip: Notice that even instant approval credit cards may take a little longer to confirm an application or require additional information when an applicant has little or no credit history.
Best student credit cards to build credit
A secured card is the best option if you want the convenience of a credit card but don't have sufficient credit to qualify for one. Secured credit cards also help users generate positive credit information on their report and improve their credit score. Our top choice for student credit cards is the:
The U.S. Bank Secured Visa Card is our favorite credit card for students who want to build their credit because it reports to all three credit bureau and automatically upgrades you to an unsecured card after 12 months of responsible use. In such a case, Discover returns your security deposit, plus interest and gives you a regular credit card with no deposit.
The annual fee is $29 but there are no activation fees or any other hidden costs. The card also offers auto rental insurance, automatic BillPay, and zero fraud liability.
As with most secured credit cards the credit limit is dependent on the size of the security deposit. In this case, it can range from $300 to $5,000. The only drawbacks of this card are the security deposit and that it will not accept applicants with a lot of negative information on their credit report.
Discover it Secured Card
Although not specifically marketed to students, the Discover it is a great option for college students who want to build their credit. This card does not have an annual fee and offers 2% cash back on up to $1,000 in purchases. Once you hit the $1,000 threshold, you earn 1% cash back on every $1 you spend. You also get to see your FICO score for free every month.
Like the U.S. Bank Secured Visa Card, it also reports to all three credit bureaus. Not bad for a secured card with no annual fee. After 12 months, cardholders are automatically considered for an unsecured credit card.
How to apply for a student credit card?
Applying for your first student credit card can be a challenge, particularly if you haven't had the time to build sufficient credit. If you're under 21 and don't have a steady job, you may need a cosigner or get someone to add you as an authorized user. Read this article for a step-by-step guide on how to apply for your first student credit card.
How to find the best student credit cards?
Student credit cards get a lot of bad press for charging high interest rates and for using predatory lending practices. In many cases, this reputation is well deserved. However, if you are willing to shop around and you choose wisely, a student credit card can provide competitive rates that help you finance your college expenses and build your credit. Another option is to apply for unsecured credit cards for people with bad credit such as Milestone Gold Mastercard, Indigo Platinum Mastercard, and Total Visa Credit Card.
SuperMoney's credit card comparison tool is a great place to start looking for the best student credit cards because it provides unbiased reviews on the best credit cards available.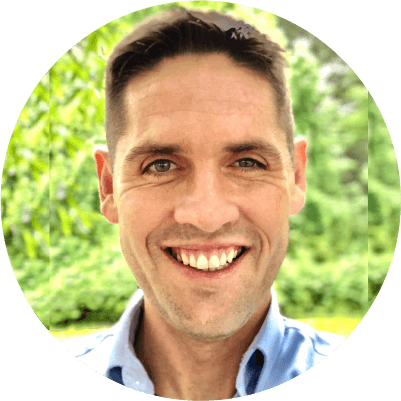 Andrew is the Content Director for SuperMoney, a Certified Financial Planner®, and a Certified Personal Finance Counselor. He loves to geek out on financial data and translate it into actionable insights everyone can understand. His work is often cited by major publications and institutions, such as Forbes, U.S. News, Fox Business, SFGate, Realtor, Deloitte, and Business Insider.