Not long ago, any college student with a pulse who knew how to sign his name could take his pick of credit cards. Credit card companies would sponsor campus activities and hand out credit card applications like red cups at a frat party. Not surprisingly, college students, many of which were already struggling to make ends meet, accepted the cash and maxed out their line of credit.
The CARD Act of 2009 went a long way to protect college students from aggressive credit touting techniques and required financial institutions to either ensure college students had the income or savings to repay their line of credit or had a co-signer willing to cover the debt.
These changes also made it harder for college students to qualify for credit. Even those that do qualify are often overwhelmed by high living costs and fall into a credit-card-fueled debt blob.
Does this mean college students should avoid credit cards? Not at all. When used wisely, credit cards can be a valuable tool for college students. Not only do they provide a useful source of cash to pay for big-ticket items but also help you build a solid credit history.
Having said that, not all credit cards are suitable for college students. Don't fall for the first credit card application you find in your post box. Be picky and find the card that best fits your needs. This list includes 15 of the best credit cards for college students.
However, before we get into specifics, let's review five basic guidelines of credit card use all college students should know.
Use credit cards to build credit, not debt
Having no credit or bad credit doesn't only mean you will pay higher interest rates on loans and mortgages. You may also get turned down for a job, particularly if it's in the finance sector; your lease application may be put at the bottom of the pile, and you'll probably pay higher car insurance premiums.
Finding a job in your field after college is enough of a challenge without also having to deal with bad credit. So stay under your credit limit, think twice before taking a cash advance and pay your balance on time every month.
Don't pay for tuition fees with a credit card
If you have to get a loan to pay for tuition, use a federal-backed student loan. Federal student loans have lower interest rates and can provide education-related tax deductions. The interest rates of credit cards are too high for you to use them as long term loans.
Look for cards with no annual fees
Granted, credit cards with no annual fees usually have lame rewards programs. However, racking up reward points probably shouldn't be your priority when you're a college student. It's time to tighten your belt, keep expenses at a minimum, and focus on graduating with as little debt as possible.
Avoid using a co-signer
A co-signer on a credit card takes complete financial responsibility for the purchases you make. If you can't repay your credit card debt, the credit card company will go for your co-signer, who will have to either pay or see her credit rating sink like a brick. It's not worth losing a friend or damaging your relationship with a relative over a credit card.
Consider secured credit cards
If you don't qualify for a regular credit card, consider applying for a secured credit card. This will require you to deposit a chunk of cash in an account that will become your line of credit. In this case, asking your parents or a friend to front the security money is not as risky, because the worse that can happen to them is they lose their deposit.
If you're not a student and are looking for a list of highly rated credit cards for those with bad credit, then this bad credit credit card list is for you.
Now to our list. Here are 15 bad credit student credit cards that offer good deals, reasonable rates and either low or no annual fee.
This is the card to beat among credit cards designed for college students. It has no annual fee, no late fee on your first missed payment, no overdraft fees, and no foreign transaction fees. It doesn't even have a penalty rate, which means your interest rate will not jump if you miss a second payment. Its APR ranges from 12.99% to 21.99% APR, and an intro 0% APR on new purchases for the first six months. The rewards program is not bad either. You get 2% cash back on gas and restaurants (up to $1,000), a 5 to 20% discount on top online retailers and you can use your cash-back at Amazon.com. The only downsides are that it doesn't offer a 0% intro rate on balance transfers and there is no sign-up bonus.
The Journey Student Rewards card may be Capital One's only card for college students but it sure is a winner. Not only does it provide 1% cash-back on all purchases, it also trains you to manage your finances by throwing in an extra 0.25% when you are on time with your monthly payments. There are no annual fees, transfer fees, penalty APR or over the credit limit, and Capital One will increase your line of credit after five monthly payments on time. The catch is that its interest rate is on the high end, 19.8% variable APR. A great card to build your credit, but not one to consider if you're planning to keep a balance.
Bank of America Cash Rewards for Students
Bank of America's student credit card is a no-frills card with no annual fee that targets college students with fair to good credit. The interest rate ranges from 12.99% to 22.99% based on your credit. It offers a 0% intro APR on balance transfers for the first 12 months: a great deal if you have some big purchases to make at the beginning of the year. Just beware of the 29.99% penalty rate if you're late on a payment. You get 1% cash back on all purchases, plus 2% at grocery stores and 3% on gas for the first $1,500 of each quarter. Bank of America also promises to report to all three credit bureaus, which is important when you're trying to build or repair your credit.
Citi's ThankYou Preferred Card for College Students is another top contender for the best credit card for college students. It has no annual fee, 0% intro APR for 7 months and a regular interest rate ranging from 13.99% to 23.99% based on your credit. Spend $500 within the first three months and you will receive 2,500 bonus ThankYou points, plus two points for every dollar you spend on restaurants and entertainment: one point for all other purchases.
State Farm's Student Visa only has a bare-bones rewards program but it has a competitive interest rate and all college students need to build their credit. It has no annual fee and a variable rate of 11.24% to 18.24% based on your credit. Look out for the 3% foreign transfer fee and the 4% cash advance fee. The card also offers generous discounts of up to 50% at top online stores.
Discover's it for students may be the vanilla version of Discover's it Chrome for students, but it's still a great deal. It has no annual fee, you get your FICO score every month at no extra cost, there is no penalty rate, no late fee on your first payment, no foreign transaction fee and no over limit fee. Interest rates range from 12.99% to 21.99% and there is a 3% balance transfer fee. On the rewards end, you get 1% unlimited cash-back on all purchases, plus 5% cash-back on revolving categories that change every quarter. Use the card within three months of opening an account an you get an additional $20 cash reward.
Wells Fargo's cash back card for college students offers a competitive intro rate an intro rate. It has no annual fee and you receive 3% cash-back on gas, grocery and drugstore purchases for 6 months plus 1% on all other purchases. However, look out of for the balance transfer and foreign transaction fees.
Secured Credit Cards
Secured credit cards can be a great choice for college students because even customers with no credit history or poor credit history are generally guaranteed approval. The big advantage of secured credit cards over prepaid cards is that the usage of secured credit cards is reported to the credit bureaus, which will help build or repair your credit. To open a secured credit card account you will need a cash security deposit, usually $200 or more. The catch is that your cash deposit becomes your credit limit, so you're stuck with a low credit limit if you don't have much in the way of savings.
DCU Visa Platinum® Secured Credit Card
DCU's Visa Platinum® Secured Credit Card is probably the best secured credit card you can get if you think you may carry a balance on your card. There is no annual fee, it has a low 11.50% APR for purchases, balance transfers, and cash advances, and there are no balance transfer or cash advance fees. However, there is a 2% foreign transaction fee and don't miss a payment: the penalty rate is 18% APR. DCU is a credit union so you have to become a member to qualify for the secured credit card. If you don't qualify to join through your work or where you live (Massachusetts or New Hampshire), you can join by making a one-time $10 donation to one of the charities they sponsor, such as the Reach Out for Schools Foundation.
This is only a small selection of the credit cards available to college students. For more reviews and information visit our credit card search engine, where you can filter credit cards according to your needs and preferences and read unbiased reviews from real customers.
FAQ on Student Credit Cards
Can you get a student credit card with no credit history?
You can get some of student credit cards with no credit. Credit card companies actually roll out the red carpet for students despite their lack of credit history. They do this because of students' earning potential and decades of forthcoming financial independence, which can be very profitable for banking institutions.
How do I qualify for a student credit card?
To qualify, all a student must do is demonstrate the independent income or assets needed to pay at least their minimum monthly bill (usually around $10 for student cards). But if that's not possible, it's worth looking into having a parent co-sign, given the importance of credit building at this stage in your life.
Will I get approved for a student credit card?
If you have a job, even if it's part-time, you may have enough independent income to get approved for a student credit card on your own. However, it's important to remember that it will be your full financial responsibility to pay the credit card bill every month.
What is the credit limit for student Discover Card?
You are guaranteed a credit limit of at least $500 on each Discover it Student card. Some people report getting starting limits as high as $3,000. The Discover student credit card limit is high compared to some cards from other issuers.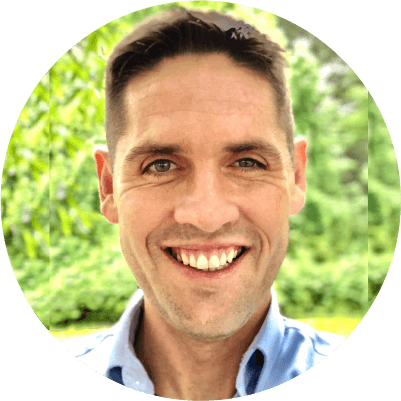 Andrew is the Content Director for SuperMoney, a Certified Financial Planner®, and a Certified Personal Finance Counselor. He loves to geek out on financial data and translate it into actionable insights everyone can understand. His work is often cited by major publications and institutions, such as Forbes, U.S. News, Fox Business, SFGate, Realtor, Deloitte, and Business Insider.