The average cost for a boat has gone up an average of 7% each year since 2003 and hit $82,000 in 2017. Of course, the type of boat you choose greatly influences the cost.
The average cost for a boat has gone up an average of 7% each year since 2003 and hit $82,000 in 2017. Of course, the type of boat you choose greatly influences the cost.
But even at half of the average, it's still an expensive purchase that most people don't make out-of-pocket. The good news is that there are many boat loan options to choose from.
However, you'll want to know a few things before making a decision to ensure you get the best deal.
Boat loans overview
Boats are expensive, so getting approved for a loan amount that is high enough to cover the cost is typically an important concern for borrowers. Beyond the loan amount, you will also want to find a borrowing solution that is affordable.
The main cost you are going to be looking at is the interest (usually charged as an annual percentage rate). Additionally, there may be other fees such as those for originations, closing, appraisals, inspections, etc.
Then, there's the term a lender offers which determines how long you will have to repay the loan. Note, it will also influence your interest rate and monthly payment amount.
All of these factors will come into play when shopping for the right boat loan.
For example, if you get a loan for $40,000 over 20 years at a 5% interest rate, your monthly payment would be $263.98 and you would pay $23,355 in interest over the course of the loan.
Say another lender offered you a 4% interest rate on the same loan amount and term but with a 1% origination fee, would it be a better deal?
Well, the monthly payment would be $242.39 and the overall interest cost would be $18,173. The origination fee would add $400 for a total borrowing cost of $18,573; a savings of $4,783 over the first offer. While the fee might make you hesitate, be sure to run the numbers as it is the better deal by a long shot.
Now, let's take a look at four different ways to get a boat loan.
4 ways to get boat loans
1) Secured financing from a dealer
Like a car dealership, boat dealerships can both sell and finance boats. This is convenient because it creates a one-stop shop for you.
Dealers may offer direct financing or may work with a network of finance companies. Further, they get the boats from manufacturers who often run promotions for discounts which get passed along to you.
The downside of working with a dealer is that they may not always have your best interests in mind.
For example, if a lender is offering the dealer commission to sell their loan, the dealer may be more inclined to offer you that solution, even if it's not the best for you.
Being so, consider the deal a boat lender offers you but also do your research to see what kind of financing you can get elsewhere.
WEIGH THE RISKS AND BENEFITS
Here is a list of the benefits and the drawbacks to consider.
Pros
Purchase and financing in one place.
Take advantage of manufacturer promotions.
Cons
Origination process can be tedious.
Have to go in-person.
Dealers can be biased and may not offer you the best deal.
Often secured financing is mandatory.
2) Unsecured direct personal loans
There are many online marketplaces and direct lenders that offer personal loans, such as Peerform, SoFi, LendingClub, and LightStream.
Personal loans can be used for almost any purchase (including buying a boat). If approved, you will receive the lump sum and will repay it through installment payments over a set term (usually somewhere between 12 and 84 months).
The costs may include an origination fee and will include interest.
To get approved, you will need to have decent credit and reliable income. There is a wide range of companies that target different audiences, from borrowers with poor credit to those with excellent credit.
You can find out what you qualify for in minutes without hurting your credit score. With SuperMoney's personal loan engine, enter your basic information and we will communicate with the lenders to see which ones pre-approve you.
Get your personalized loan offers now! 
The upside to this option is that there are many lenders in the industry, so the rates can be competitive. And, in many cases, you won't have to use the boat as collateral (which means no inspections) and will have the power of a cash buyer in negotiations.
Further, the online process is very convenient and the money can be in your account as soon as the same day.
The catch? You have to have good credit and a certain level of income to get the best rates and terms.
WEIGH THE RISKS AND BENEFITS
Here is a list of the benefits and the drawbacks to consider.
Pros
Many lenders to choose from.
Competitive rates and terms.
Secured and unsecured options.
Convenient online process.
Quick access to the money.
Cons
Must be able to qualify.
Good credit and financial profile is required for the best rates.
Browse and compare personal loan lenders here.
3) Home Equity Lines of Credit (HELOCs)
Home equity lines of credit are another option. If you have built up equity in your home, you can gain access to it through a lender who offers HELOCs. By doing so, you borrow against a percentage of the equity you have built.
For example, if your home is worth $250,000 and you have paid $150,000, you would have $100,000 in equity. In this case, you could apply with a HELOC lender and potentially get a credit line for around 80% of your equity, which would be $80,000.
A HELOC is a revolving type of credit, which means you can withdraw from it as needed and you only pay interest once money has been used. Typically, the credit line is available for a set term and, when it ends, the repayment period begins.
The upside to HELOC loans is that you don't have to have as good of credit as with a personal loan because the loan is secured by your home. Further, the closing costs are usually slim to none, and the credit line amount can be sizeable.
However, you do need sufficient equity in your home and are also putting your home at risk for foreclosure in the case that you default on the credit line repayment.
WEIGH THE RISKS AND BENEFITS
Here is a list of the benefits and the drawbacks to consider when shopping for a HELOC.
Pros
Low-cost borrowing.
More lenient credit and income requirements.
Withdraw as you need it.
Often access to high loan amounts.
Cons
Must have equity in your home to qualify.
Risk losing your home if you can't make the payments.
Compare HELOC lenders side-by-side
4) 0% Intro APR Credit cards
Credit cards can also be a good option for some future boat owners. While in many cases the interest rate will be more expensive than other loan options, there are exceptions.
If you have excellent credit, you may have a very low rate and high credit limit which will work well for a boat purchase.
Another option to consider is a card with a  0% interest introductory period. Some offers extend as long as two years. This can enable you to purchase the boat and not pay any interest during that period.
When the period ends, the interest rate will increase so be sure to consider how much you will be able to pay off during the promotion.
Keep in mind, if you do have a remaining balance after the promotion ends, you could possibly pay it off with a lower-interest loan.
WEIGH THE RISKS AND BENEFITS
Here is a list of the benefits and the drawbacks to consider.
Pros
No interest during the introductory period.
Easier to get approved.
Cons
Credit limit may not be high enough to purchase a boat.
Must have decent credit to qualify.
Rate might jump up when the promotion ends.
Compare the top personal credit cards today
Secured vs. unsecured boat loans
One of the deciding factors will be whether you opt for a secured or unsecured loan. Here's a look at the pros and cons of each option:
Unsecured boat loans
Unsecured boat loans, such as personal loans and credit cards, are not secured by collateral.
WEIGH THE PROS AND CONS
Unsecured boat loans can be a great way to finance the watercraft of your dreams when you don't have or don't want to use collateral. However, they are not for everyone. Compare the pros and cons to make a better decision.
PROS
Lenders have no rights to your boat or other collateral.
Shop like a cash buyer with the loan proceeds.
Finance 100% of the boat's cost.
Choose any boat you want.
Use the boat however you want.
There's less documentation.
Choose from many lenders.
CONS
You must have good credit and verifiable income to qualify.
Can face legal action if you default on the loan.
May not be able to get a loan amount high enough to afford the boat.
Secured boat loans
Secured loans, such as HELOCs, home equity loans, and boat loans from dealers, do require collateral to secure the loan.
WEIGH THE PROS AND CONS
Secured boat loans can be a smart way to qualify for the best rates and terms, but they are not for everyone. Compare the pros and cons to make a better decision.
PROS
Lower interest rates.
Higher loan amounts.
More leniency with credit requirements.
CONS
Lenders can put restrictions on the use of your boat if it is used as collateral.
Insurance is often required.
The loan is not dischargeable if you file bankruptcy.
Lenders can restrict what kind of boat you purchase.
Down payment is usually required.
Unsecured loans grant you more freedom but getting approved for competitive rates and a large enough loan amount depends solely on your credit and income. It's a good idea to check out both options to evaluate which will offer the best overall value.
Once you have an idea of what you want out of a loan, what's next?
How do you get a boat loan?
Follow these four steps:
Check your credit score and credit reports: Ensure everything on your report is accurate and that your score is in good shape. Most lenders require borrowers to have at least a 620 credit score and no recent delinquencies. However, a minimum of 700 is recommended to get competitive rates. Consider a credit counseling firm if you need help making improvements.
Know your financing options: You're already on the right track by reading this article. Research your options and identify those that will be best for you.
Research and get quotes from lenders: Once you know the types of financing you are interested in, review lenders and get offers from at least three in each financing type (e.g., credit cards, HELOCs, personal loans, etc.).
Compare offers and weigh the options: Next, compare all of the offers along with the pros and cons of the financing types and choose the one that offers the most value overall. Be sure to consider monthly costs, overall costs, convenience, and collateral requirements.
After following these steps, you'll be ready to buy your boat with full confidence.
Credit cards vs. personal loans. vs. home equity loans – which is best?
FAQs about boat loans
Why is it more difficult to get a boat loan than a car loan or mortgage?
It is more difficult because boat loans are seen as a luxury rather than a necessity from the lender's standpoint. If you get into financial trouble, chances are, you will default on a boat payment before a car or house payment. Therefore, lenders want to ensure you are financially stable before lending to you for a boat to protect their investment.
What credit score do I need to get a boat loan?
The credit score required to get a boat loan will vary depending on the loan type and lender you choose. However, generally, if your score is over 700, you are in good shape. If not, you still may be able to find a loan but will be more limited in your options.
Can a boat loan cover additional costs beyond the boat itself?
There are many costs associated with buying a boat including extra equipment, storage, maintenance, repairs, etc. You can get a loan that exceeds the amount of the boat. However, if you are getting a loan secured by the boat itself, the loan amount will typically be restricted to a percentage of the boat's value.
How can I save money on a boat?
Here are a few tips to save on the costs of your boat:
Save up and put a large down payment on your boat.
Buy a used boat between two and 10 years old to reduce the amount it will depreciate.
Don't buy a bigger boat than you need.
Store the boat at home on the trailer instead of paying for storage.
Buy gas wisely. Sometimes it is more expensive at the marina than in town.
Shop around for the best deal on a loan, comparing all the pros and cons.
By following these tips, you can reduce your costs.
Where can I get a boat loan?
Well, you can get a "boat loan" from boat dealers, specialized lenders, and some banks, credit unions, and direct lenders.
However, you don't need a boat loan per se. You can get other loan types and use them to buy a boat. For example, you can get a home equity loan or line of credit from banks, credit unions, and direct lenders. You can also get personal loans through all of the above as well as marketplace lenders.
Here's a look at each type of lender:
Credit unions
Credit unions are unique in that they are owned and operated by the members for the members. Being so, they are not a 'for-profit' business like other banks and lenders. This means they often help members to get approved for loans at competitive rates with minimal fees. If you belong to a credit union, it's worth checking to see what you can get.
Banks
Banks will likely offer loan types that can help you get a boat. However, in most cases, they have stricter approval requirements than other institutions. Further, the loan process can be more tedious and costs tend to be higher.
Online direct lenders
Online direct lenders cut the overhead costs banks face and add a level of convenience. This provides borrowers with easy access to the money they want to borrow.
You can apply online to find out what various online lenders will offer you and get answers within minutes. If you like an offer, you can get the money directly deposited into your bank account. The rates are competitive but you need a strong credit and financial profile to get the best rates.
Online lender marketplaces
Online lender marketplaces connect borrowers with lenders. You can apply to be matched with a lender or investor who will lend you the money you need for a boat. Like online direct lenders, the overhead costs are much lower than a brick-and-mortar lender enabling competitive costs. Plus, there is the convenience that you can get the loan online without physically going into a location.
Boat dealer financing
You can also visit a boat dealer to see what deal they will give you on a loan. As we mentioned above, there are drawbacks to this option but you may also come up on a great promotion.
Weigh the pros and cons and shop around to find the best lender for your situation.
Are the costs for boat storage included in a boat loan?
Typically, a boat's storage costs are an ongoing expense that should come out of a yearly boat maintenance and care budget.
The common storage options include:
Marinas: A pricier solution that offers great accessibility and convenience because the boat stays in the water.
Self-storage facilities: An on-land solution that protects the boat from the elements. This solution can be pricey but also convenient as facilities often have amenities such as washing stations.
Dry dock storage: The boat can be stored out of the water on a rack at a marina or storage facility. While not easily accessible, this option is often cost-effective.
Home storage: If you have space at your home to store your boat on the trailer and protect it from the elements, you can eliminate the storage cost altogether.
Be sure to consider these costs before committing to boat ownership.
How do you find a lender that will approve you for a boat loan?
It's best to find the boat you want and then shop around. Many lenders allow you to get preapproved. You can find out what terms and conditions you can get before agreeing to the loan. We recommend you get offers from multiple lenders to find out which provides the best overall value.
FAQ on boat loan
Can I get a boat loan with low credit score?
You can get approved for a boat loan even with bad credit. Although it is sometimes possible to qualify for a boat loan with FICO credit scores in the 500s, generally you will need 600+ along with a low debt to income ratio to qualify.
How do boat loans work?
Boat loans are installment loans with fixed monthly payments typically over two to 15 years. Interest rates and loan terms vary based on the lender, the size of the loan, your credit score and income, and whether the loan is secured by the boat or unsecured.
How long are boat loans usually?
You can generally get up to a 20-year loan term for a secured boat loan, depending on the loan amount and lender. Unsecured boat loans — which are personal loans — tend to come with shorter terms (typically no more than five to seven years).
Can you get a loan for a used boat?
Although banks usually offer competitive interest rates on used boat loans, you'll need to have strong credit to qualify for them. You can take out a used boat loan from banks like U.S. Bank, Bank of America and Wells Fargo.
Can I get a boat loan with no money down?
You can get into a boat for 10 to 20 percent down depending on the cost of the boat. Some new-boat manufacturers can offer financing for zero down payment on brand-new models. Depending on the amount you borrow, loans can go for as long as 20-year terms.
Find the best solution for buying your boat
Now you know the basics about boat loans including what they are, where to find them, and how to choose the best one. At SuperMoney, our goal is to make it easy to shop around and compare lenders so that getting a good deal isn't a hassle.
Head over to our product comparison pages to read in-depth company reviews from industry experts and candid reviews from past customers.
Further, compare dozens of companies side-by-side and even find out which lenders will pre-approve you without hurting your credit score.
A great place to start is with personal loans. Different personal loans come with different rates, fees and requirements, so check out what the best personal loans are to ensure that you choose the best option for you. Click here to get started!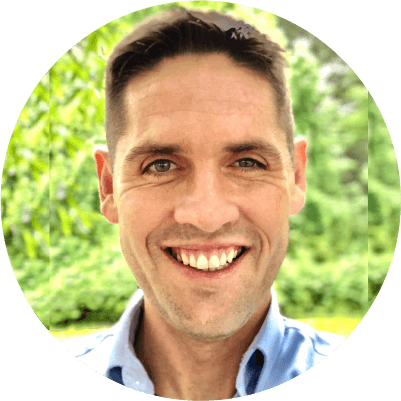 Andrew is the Content Director for SuperMoney, a Certified Financial Planner®, and a Certified Personal Finance Counselor. He loves to geek out on financial data and translate it into actionable insights everyone can understand. His work is often cited by major publications and institutions, such as Forbes, U.S. News, Fox Business, SFGate, Realtor, Deloitte, and Business Insider.