Government shutdowns affect millions of people but they are particularly hard on poor families and low-income workers.
While Congress and White House staff members continue to get paid 800,000 federal employees have seen their paychecks stop. About 420,000 "essential" employees are working without pay. This includes IRS, NASA, and TSA agents. Approximately 380,000 workers have been told stay home. Of course, many more contractors and dependents of federal workers are hurt by the loss of income brought by furloughs.
Government shutdowns and low-income households
Government workers get paid 31.98% less on average than workers in the private sector, according to 2018 report by the Federal Salary Council (source). And 40% of Americans don't have enough savings to cover a $400 emergency expense (source). Even just two weeks without a paycheck is enough to trigger serious cashflow problems for many families.
Typically, Congress agrees to pay workers once the shutdown is over, but there are no guarantees. The government could choose to not pay furloughed workers.
Many government workers are turning to shutdown loans and credit cards to make ends meet until they get their regular paycheck.
However, there are other options to consider before rushing into a new loan.
Try this before applying for a shutdown loan
Eliminate all unnecessary expenses.
Contact your creditors. Preferably before you miss a payments.
Get a side job.
Start a Government shutdown budget
If you are struggling to pay your bills and no longer have a paycheck to rely on, focus on the basics first. Cut down on all other expenses. Basics include housing, medicine, groceries, water, and electricity. Everything else can wait. If your emergency fund is empty you may have to make hard choices about which bills to prioritize.
Contact your creditors before they do
Calling your landlord, credit card company, and service providers to let them know about your temporary cashflow issue is not easy. Most of us find it embarrassing and stressful to talk about financial issues with strangers. However, it is crucial. Missing just one payment could reduce your credit score by 100 points or more.
Contact your creditors' customer service center and ask if they have assistance programs for government workers affected by the shutdown. Quicken Loans, for example, is waiving all fees for clients who miss a mortgage payment because of the shutdown. T-Mobile and Verizon offer flexible payment plans. If they don't have any, find out what policies they have in place for borrowers who have a short-term income disruption.
Get a side job
Turn the crisis created by the shutdown into an opportunity. If you are not an "essential" worker, you have a lot of time on your hands to enter the gig economy and find a side job. If you have a vehicle, you could become a short-term Uber or Lyft driver. Here are 15 side jobs you can easily do from home.
Government shutdown loans
Sources of furlough loans
Personal loans
Home equity loans
Credit cards
401(k) loans
Payday loans
Emergency loan programs can help you access cash fast. Even if your credit is less than perfect.
Some credit unions, such as Navy Federal (up to $6k) and Launch Federal Credit Union (up to $3k), U.S. Employees Credit Union, and Justice Federal Credit Union, are offering 0% APR furlough loans.
Other banks and credit unions, such as Provident Bank and FedChoice, offer federal employees the option of withdrawing certificates of deposit without a penalty.
Even larger banks, such as Chase, will consider reversing interest charges when a borrower with good credit miss a card payment. Wells Fargo will return the monthly service and overdraft fees of furloughed workers.
Sources of furlough loans
What should you do if you are a federal employee and don't have access to these options?
Unsecured personal loans don't require you to hand over collateral, such as a home or a car. Loan terms and APRs are usually fixed, which make it easier to budget. Rates (average of 10% APR) are typically lower than the APR of a regular credit card (~14% APR). If you decide to get a personal loan, make sure you compare rates and terms before applying.
The average APR on a home equity loan is around 5% to 6%. This makes tapping into the equity in your home one of the cheapest ways to borrow money. However, it can put your home at risk if you fail to make payments.
Credit cards and lines of credit are popular among furloughed workers because they are unsecured and easy to use. However, interest rates for a cash advance can go up to 30% APR plus a cash advance fee of 3% to 5%.
If you choose to use a credit card to cover your basic needs, use it to buy stuff instead of withdrawing cash. Regular purchase interest rates are much lower.
Federal law allows taxpayers to borrow up to 50% of your balance with a maximum of $50k. 401(k) loans charge prime rate plus 1%. As of January 2019, that is 4.25% APR, which is lower than practically every other source of credit. The catch is you are putting your retirement savings at risk and reducing their growth potential.
Payday loans are the most expensive source of shutdown loans. If you are in a state that allows payday lending, you can borrow small amounts of cash for two to four weeks until you get your next paycheck. APRs for payday loans often run up to 400% or even 800%, so use them as a last resort.
Others affected by federal shutdowns
It is not just workers and their families who feel the pain of a furlough. Infants and pregnant women also pay the price. People who receive food stamps and subsidized school lunches will run out of benefits if the shutdown takes longer than one or two months.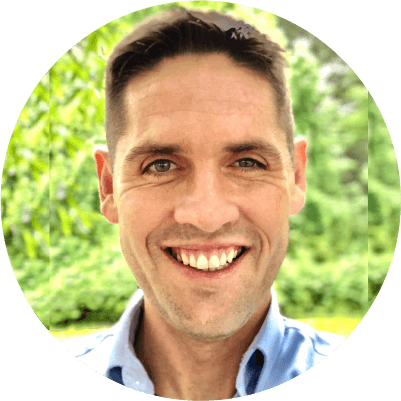 Andrew is the Content Director for SuperMoney, a Certified Financial Planner®, and a Certified Personal Finance Counselor. He loves to geek out on financial data and translate it into actionable insights everyone can understand. His work is often cited by major publications and institutions, such as Forbes, U.S. News, Fox Business, SFGate, Realtor, Deloitte, and Business Insider.