Opening a business as part of a franchise has many perks: namely, the parent company's brand power, an established business model, and supportive infrastructure.
But startup costs can be substantial — with new franchise fees alone averaging around $20,000 to $30,000 — and the new franchisee is on the hook for most of them. Of the 733,000 franchise operations that currently dot the country, many of them relied on a business loan to launch, according to the International Franchise Association.
Here's what you need to know about applying for a business loan as a franchisee.
Preparing to apply
Before you even approach a lender, you'll have to get your financial profile in order.
Peruse the Franchise Disclosure Document, which the Federal Trade Commission requires franchisors to give to potential franchisees. The FDD will have details about the parent company's relationship with its franchisees — what obligations each has to the other, in-house financing options available, and projected revenue.
Based on this information, build a solid business plan to present to lenders. Include a specific map of your business's intended trajectory, a marketing proposal, and calculations of working capital and costs. Also prepare a dossier of your previous business experience, skills, net worth, tax returns, and debt.
What lenders want
tr
The most desirable small business borrowers tend to have a good FICO credit rating, a sizable down payment, and liquid assets. Lenders also look at two financial measures: the proportion of loan-to-value, or LTV, and the debt service coverage ratio, or DSCR.
LTV considers the total value of the loan and weighs it against the amount of collateral securing it. The more collateral you have, the safer the lender will feel. DSCR, meanwhile, gauges how much cash the franchisee will produce. Higher cash production means a higher probability that you'll be able to repay what you borrowed.
What your loan could cover
To sustainably operate as a franchisee, you'll need to cover the operating and equipment costs and fees paid to the franchisor.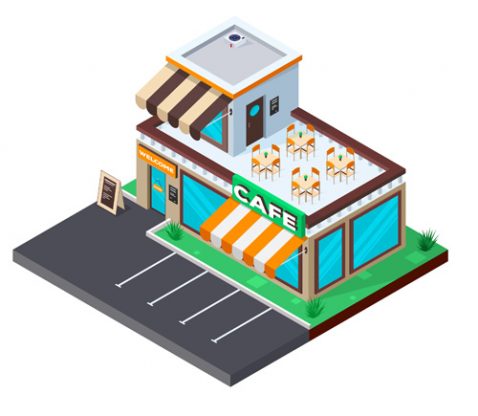 To start, you need to pay the parent company upfront for the right to use their name and products, usually a non-refundable amount in the tens of thousands of dollars. McDonald's charges a $45,000 fee but stresses that the total investment to open a restaurant tends to be $1 million to $2.2 million, with $750,000 in liquid capital.
Many franchisors also demand regular royalty and advertising fees, which can be a flat figure or a percentage of sales (often around 5%, but sometimes much more).
You'll likely have to factor real estate into your computations if you're in industries such as food service or hoteling. Then there's equipment, as well as expenses associated with training, inventory, marketing and more.
And your business likely won't be self-supporting right away — you'll need a buffer of working capital to keep afloat until revenue rises.
FranchiseGrade.com has a nifty function that compares startup costs of thousands of different franchises. The company estimates the median cost of launching a franchise to be $247,000.
Bank borrowing
If you have a pre-existing relationship with a bank or credit union, ask whether they offer commercial loans designed for franchises.
We live in a specialist world these days, and, quite frankly, it's important for franchisees to find a lender that actually knows that they're talking about.
Chris Hurn, Chief Executive – Fountainhead Commercial Capital
With a bank, you'll likely find lower interest rates and the longest loan terms. Commerce Bank in the Midwest has loans for acquisitions, remodels and relocations as well as financing for equipment, furniture, and fixtures. Marlin Business Bank — which has worked with franchisees of Holiday Inn, Jiffy Lube and more — makes franchise loans of $5,000 to $1 million.
But traditional lenders are also among the most skittish — they're wary of borrowers without prime credit scores and much business experience. They'll want the franchisee to be able to produce nearly a quarter of the startup costs from his or her own pocket.
"Every lender is going to be different — it's a nuance thing," said Hurn, who has financed several dozen franchise concepts. "But in an ideal world, they'd like to finance an operator who's experienced in that particular franchise."
And bankers are more inclined to lend to entrepreneurs linked to a well-known, high-performing franchisor. Lenders want evidence that the company can survive in many environments. So the longer the parent company has been operating — and the more locations it has –, the better.
Small Business Association borrowing
The SBA doesn't directly lend to borrowers. Instead, it partially guarantees certain loans against default — the agency's maximum exposure is $3,750,000. This makes lenders more amenable to risky debtors and allows more borrower-friendly terms, such as smaller down payment and collateral requirements.
Several SBA options are popular with franchisees. The 7a product offers financing for several years, while the CDC/504 real-estate program can run for two decades. Before applying, ask whether the loan comes with a fluctuating or fixed rate — the former might be lower initially, but the latter will be more predictable. The Microloan option lends up to $50,000 with rates falling between 8 and 13%.
The SBA keeps a franchise registry of approved brands. If your franchisor is on the list, your loan process will move more quickly and smoothly.
Borrowing through the franchisor
Some franchise companies offer in-house financing for franchisees, whether to cover just the franchise fee or operating and equipment costs as well.
Rates are usually higher than what banks or the SBA offer, but the approval process may be faster.
Certain programs also offer reduced fees, scaled-back royalties, lower down payments, short-term 0% loans, and more. For instance, 7-Eleven leases property for its franchisees.
Others have special deals with equipment leasing companies and offer equipment financing. Check Section 10 of the FDD to see whether the parent company will help with financing.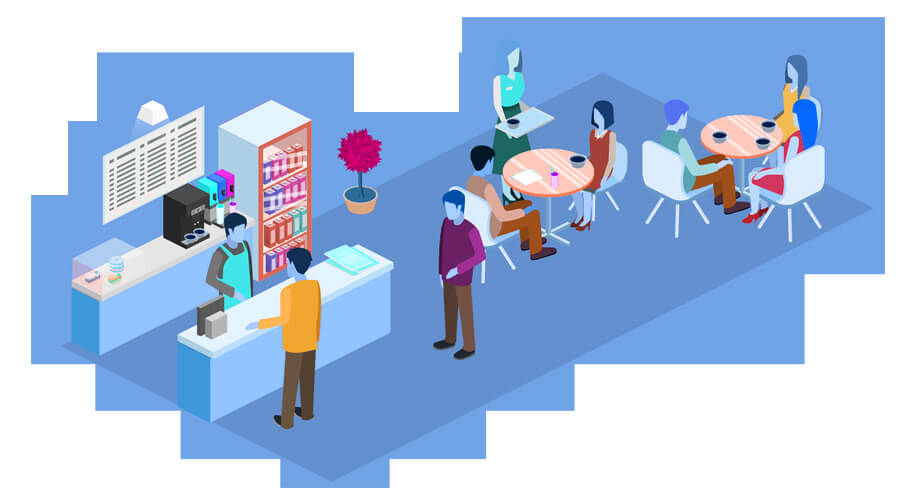 Identity-based loans
Some parent companies and lenders will try to entice minorities, women or veterans to join the franchise with special incentives.
Veterans can tap the SBA's Patriot Express Pilot Loan Initiative, which has a lower FICO bar for applicants and guarantees up to 85% of the loan amount. The International Franchise Association has VetFran partnerships with hundreds of franchisors — such as the UPS Store and Midas International Corp. — that help draw down startup costs for former members of the military. Plenty of other lenders have veterans programs as well.
The IFA also runs its IFA Diversity Institute and MinorityFran, which offers similar deals and incentives for minority business owners. And check here for business loans for women.
Talk with your state and local governments as well — often, they'll have economic programs designed to boost business in their districts that feature tax credits or loans with favorable terms.
Alternative loans
Marketplace lending platforms or online lenders such as OnDeck, Funding Circle or StreetShares are other options to consider. Check out our reviews here.
The application process is often simple and streamlined, giving borrowers speedy access to funding with laxer requirements. Keep in mind, though, that these loans will likely come with higher rates to offset the risk.
Other loan options
Of course, you can always tap into your home by taking out a home-equity line of credit or a secondary mortgage. Be careful though — small businesses don't have a great success rate, and if your business fails, it'll be your house on the line.
You can try going into your retirement funds via a rollover as business start-up, or ROBS. Essentially, you'll form a new corporation, which will sponsor a new 401k plan. The new 401k will purchase stock in the corporation. Your original 401k will roll over into the new plan.
This is not recommended for the risk averse. The IRS found that "although there were a few success stories, most ROBS businesses either failed or were on the road to failure."
The financing costs for franchises that require a loan are substantial, so weigh your options before you make a decision. SuperMoney provides useful tips on managing your credit profile and detailed reviews on leading business loan providers. For more information, read our complete guide to small business loans.

Tiffany Hsu no longer writes for SuperMoney. In addition to her work at SuperMoney, Tiffany covered breaking news for New York Times and economic news for The Los Angeles Times. She is a UC Berkeley graduate and earned an M.B.A. from Columbia University.