So you want to buy a used car from a private seller. It's cheaper than buying a new car, and often a better deal. But how do you buy a car from a private seller? Where do you start and what do you need to know?
We're going to answer those questions right now.
5 key steps to buying a used car from a private seller
First, do your research on the car you want. Take into account how much you drive, your budget, and what models you are most interested in. "Research models, options, costs, repair records, safety tests, and mileage — online and through libraries and bookstores," advises the Federal Trade Commission.
Once you find a car you're interested in, follow these steps before making the purchase. This is important because the five-point checklist below will reveal whether or not it's a purchase worth making.
1) Learn about the car's history
Ask the owner how many miles the car has driven. Ask to see paperwork, including service and maintenance records. Visit the National Motor Vehicle Title Information System or National Insurance Crime Bureau to do an independent search of the vehicle's history. Here, you can also make sure the car hasn't been stolen.
2) Examine the car's condition
Does it have any dents or problems with its engine? You may want to ask a mechanic to take a look at the car before deciding to buy. You may also ask to take a test drive of the car. This is the best way to detect any problems with the internal system, such as the brakes or steering, that you can't see with your eyes.
3) Know the value of the car
Find out the market value of the car before negotiating the price with a private seller. This will accomplish two important things: it will let you know if you're being offered a fair price or being ripped off, and it will give you a good starting point when negotiating the price. Kelley Blue Book
4) Find out about any recalls on the car
Knowing about any past or present recalls will inform you of potential dangers that come with this car. You can search to see if a particular vehicle has been recalled by visiting Safercar.gov.
5) Ask the owner to review warranties and contracts
Remember that, when you buy a car from a private seller, it is bought "as is" and warranties or service contracts may not be able to be transferred to a new owner. So make sure you ask to review those documents before you purchase the car.
Also be sure to check with your state Attorney General's office or local consumer protection agency about the contracts required in your state.
How to pay for a used car
If the used car passes your inspection and you're ready to buy, you can do so using either cash or a loan.
Cash
The benefit of using cash is that you pay everything at once, get the vehicle immediately, and don't have to worry about future payments. However, that might not be an option for those without enough savings.
Auto loan
An auto loan can help you get the car now and pay for it in installments in the future. A typical loan lasts for 48 to 60 months but can be anywhere from 36 to 84 months.
You'll need to provide your FICO credit score. Just like other loans, the better your score, the better the terms you'll get on your auto loan.
They will require a down payment, monthly payment, and have specific financing terms and an annual percentage rate. Interest rates for loans for used cars are usually are higher than for new ones.
Finding the best auto loan
You now know how to find the best used car to buy. The next major step to the equation is knowing how to find the best loan to buy the car with.
You need to do your research and shop around if you want to get the best possible deal on an auto loan. The good news is that we've taken care of the research part for you. You don't need to spend countless hours with 50+ different tabs open on your web browser to find your best deal.
Instead, you can head over to SuperMoney's auto loan offer engine to compare the rates and terms, side-by-side, from all the top lenders. This will not affect your credit score.
Congratulations! You now have the knowledge you need to successfully find and purchase a used car from a private seller. Now take two minutes to complete SuperMoney's auto loan offer engine and see what rates and terms you qualify for without hurting your credit.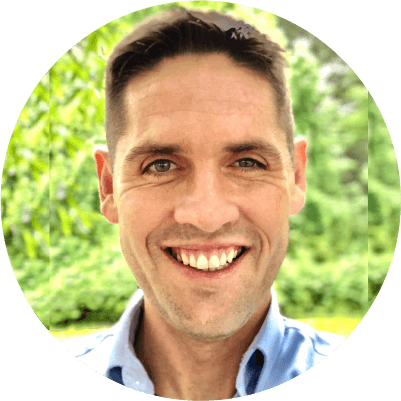 Andrew is the Content Director for SuperMoney, a Certified Financial Planner®, and a Certified Personal Finance Counselor. He loves to geek out on financial data and translate it into actionable insights everyone can understand. His work is often cited by major publications and institutions, such as Forbes, U.S. News, Fox Business, SFGate, Realtor, Deloitte, and Business Insider.