Article Summary:
The only places in the United States where mid-range houses cost more than in California are Washington, D.C., and Hawaii. Even so, if you have a good and stable income and good credit, you may be able to finance a home purchase in California by preparing yourself financially beforehand and taking full advantage of federal and state programs that make home financing easier.
California's high home prices are justly infamous throughout the United States. And no respected authority is predicting they will do anything but rise higher, even if more slowly, in the years ahead. Yet you've decided to start house hunting in the state. Or at least you've decided to explore the possibility. Are you mad? This article will help you answer that question by describing, step by step, how to buy a house in California. So, do you need a real estate agent or a therapist, a mortgage lender, or a psychiatrist? Continue reading to find out.
Step 1: Save for a down payment
When you buy a house, the larger the down payment you can make, the less you will have to pay in interest over the life of your loan, and the lower your monthly mortgage payments will be. So, you should start saving for a down payment as soon as you can.
If you've got income you don't have to spend just to get by, you should save some of it for your future down payment. If you've yet to make your first home purchase, an IRA is a great place to start your down-payment saving because you can make a no-penalty withdrawal of up to $10,000 for a first-time home purchase.
Don't skip this step hoping to pay nothing down
Yes, the rumors are true. Certain government-backed loans require little or no down payment. More on this later. But making a down payment when you can and making the biggest down payment you can manage is still a good idea.
The less interest you pay over the life of your mortgage, the more you will ultimately profit from your real estate investment. This means you should start saving. This doesn't mean you should put off buying if a government-backed loan will let you purchase a house sooner rather than later. But until you actually get one of these loans and make a purchase, you should be saving.
So, even if you don't want to buy a house in your twenties, you should be putting away money for your first home purchase by then.
Alternative methods for financing a down payment
Instead of saving for a down payment with cash, you can also leverage existing property with a home equity loan, a HELOC, a mortgage refinance, or a home equity investment.
Home equity investments, also known as shared equity agreements, allow you to sell a share of the future appreciation of your home. The main advantage is they don't include monthly payments, and you don't have to worry about repaying the investment (they are not technically loans) until the term ends (usually around 10 years) or you sell the home.
Step 2: Get your finances and credit in order
Monitor your credit score and correct errors
When you apply for a home loan, mortgage lenders will put a lot of weight on your credit score. If you plan to start shopping for a house soon, checking your credit score should be at the top of your to-do list. If you are saving for a down payment and planning to buy a home years from now, you should monitor your credit until then.
The Fair Credit Reporting Act (FCRA) requires that the credit bureaus give you free copies of your report each year upon request. You should take advantage of this. Learn more at AnnualCreditReport.com. Then review your reports using this checklist and contact credit bureaus and creditors to correct errors.
Optimize your credit score
A credit score below 620 probably means a higher interest rate and a larger minimum down payment if your mortgage application even gets approved. There's no way around it: you need a higher credit score.
Most of what you need to do to get and keep a good credit score is common sense. For instance, paying your bills on time is good. Paying them late or not at all is bad. But common sense in personal finance runs contrary to strong and pervasive human impulses, such as the desire to have it all and have it now, whatever the cost. To help the better angels of your financial nature win out, read How Is Your Credit Score Calculated? and What is a Perfect Credit Score?
Get your debt-to-income ratio under control
Even accounts in good standing can hurt your chances for mortgage loan approval and favorable terms. To lenders, it doesn't matter much that all your debts are current if your total debt is too high.
Your debt-to-income ratio (DTI) is your total debt, including mortgage debt, as a percentage of your income. If your DTI is above 43%, your mortgage loan application may be declined, or you may be offered unappealing loan terms. If you get your DTI to 36% or lower, approval and good terms are much more likely.
To learn more about DTI, read Debt to Income Ratio… and How Much Debt Is Too Much?….
Maintain stable employment and income
To have a good shot at home loan approval, you need to be able to show you've had a stable, verifiable, and sufficient income for at least the last two years. If your only income is from intermittent freelancing and one-off consulting gigs, the fact that you get paid a lot for projects won't satisfy lenders. What mortgage lenders want to know is that your income is sufficient, stable, and reliable. If you can't satisfy them that it is, they will not approve you for a large loan.
If you want to try landing a home loan without two years of work history, read How to Get a Mortgage Without Two Years of Work History.
Step 3: Make sure this is where you want to own property
Now that you've gotten your financial house in good order, you are ready to start looking for a house. But are California homes your best option? Even if your excellent financial situation ensures mortgage approval, is an investment in California property the best use of your resources?
Downside: less house for your money
When you buy a house in California, you will likely pay more than you would for a similar house in most other places.
Zillow's Home Value Index (ZHVI) reports typical sales prices for homes in the middle price range for each state. These are the houses most average people in each state end up buying.
The end-of-June 2022 ZHVI showed a typical mid-range California single-family home selling for $816,804. At the same time, a typical mid-range house in Florida sold for $415,762, and one in Texas sold for $314,718. Buying in Ohio brought the price down to $213,360, and Oklahoma got you a price of $181,574. The lowest typical price for mid-range single-family homes could be had in West Virginia, at $137,286.00.
Consejo profesional: California, U.S.A., is not the only California you have to choose from. If you instead buy a house in Mexico's Baja California, you can get even more house for your money than in West Virginia. According to Statista, the average price for a Baja California home was 1,426,780‬ Mexican Pesos in the first quarter of 2022. As of 25 July 2022, that number of Mexican pesos converted to $69,739.43 in U.S. currency.
Upside: likely still a profitable long-term investment
If you live in California because you have a good job with a business that has no plan to move, buying a home could be prudent. As a long-term investment, owning residential real estate is hard to beat. Even if you buy at the top of a housing-price bubble, you should be OK if you can hold onto the property until the market recovers.
Inflated as the prices of California houses seem compared to homes in other states, professional analysts predict that the prices will be even higher in the future. Though you won't get as much house for your money in California, much less your dream home at a bargain price, your investment in a California home will probably be profitable in the long run.
If you have an option, choose your location wisely
If you want to live in California and your work does not require you to reside in a specific county, you can reduce your housing expense by choosing the right location. The National Association of Realtors maintains a map of U.S. median home prices by county. This map indicates that several counties in California have prices in the $150,000 to $350,000 range, albeit mostly around or above $300,000. But note that this data lags: a third of the way into 2022's third quarter, the map still displayed values from 2021's fourth quarter.
Question: could policy changes put your upside at risk?
Programs that make home purchases easier, such as loan guarantees and buyer assistance, prop up demand, keeping prices high. Policies that make development more costly or difficult, such as zoning and environmental-impact regulations, help prices stay high by tamping down supply. California has plenty of both.
While sustained higher prices are bad news for people who don't yet own homes, they're good news for current homeowners, and they will be good news for you once you buy your California house. But what happens if federal, state, and local programs and policies affecting housing prices change? Could this put your California home investment at risk of losing money?
Answer: yes, but such changes are unlikely
No doubt about it, if the programs and policies propping up California housing prices went away, you could be in trouble. But unless large numbers of Californians suddenly convert to libertarianism and demand laissez-faire government, the probability anything like that will happen is the same as the minimum down payment on VA and USDA loans: 0%.
Aware of its housing crisis, California might make small policy changes that reduce the burden on developers. Cities and counties might do likewise. And this might slow the rise in property values. But programs to assist would-be homeowners are in demand and politically popular, so the likelihood is that they will just get bigger in the coming years.
Step 4: Determine what you can afford
You've completed the financial preliminaries and decided you really do want to conduct your home search in California. Before you begin the home buying process, you need to decide how much house you can afford. You've two options.
Option 1: decide how much you can afford using a percentage
As noted above, your home purchase will likely be a profitable investment if you can meet your loan obligations and hold onto the house. The best way to make sure you do this is to avoid borrowing more than you can afford.
SuperMoney's How to Buy a House suggests limiting your total housing costs, including your mortgage payment, to 28% or less of your gross monthly income. If you have a monthly gross income of, say, $4,000, you can dedicate $1,120 to housing. That isn't how much you can afford as a mortgage payment, though. That's the total you can spend on your mortgage payment plus all other housing expenses.
To find out what these other housing expenses include and how to account for them in your housing budget, read the aforementioned article.
Option 2: decide how much you can afford using a comprehensive budget
The idea behind using a fixed percentage for your monthly housing expense is to avoid having to do more complex budgeting that covers all income and expenditures. Such comprehensive budgeting helps you see where your money goes and what expenses you can reduce or eliminate. To learn how to budget comprehensively, read The Ultimate Guide to Budgeting.
Comprehensive budgeting might reveal, for instance, that your extremely frugal lifestyle means you can safely dedicate more than 28% of your monthly income to housing. In order to borrow enough to buy a decent home in most California counties, that could be essential. After all, as you can confirm using any online mortgage loan calculator, an $816,804 home loan with a 20% down payment amortized over 30 years at 5% APR (lower than the market rate when this was written) yields a monthly payment of $4,111.
Using rounded figures: $4,111 is 28% of $14,682. A monthly income of $14,682 equates to a yearly income of $176,184‬. Thus, you'll need to make more than $176,184‬ annually to make monthly mortgage payments on a median-priced mid-range home in California while adhering to the 28% limit.
Step 5: See what loan programs and assistance you qualify for
Unless you have an unusually high income, you'll need a lot of help making your homeownership dream a reality in the Golden State. Let's review some options.
Base federal loan programs
Multiple federal agencies guarantee home loans. These government programs promise to cover lender losses if a borrower defaults. This guarantee is usually for most, not all, of the loan amount. For instance, the USDA program guarantees 90%. This greatly reduces lenders' risk, meaning better rates and terms for you.
The programs usually base eligibility on borrower income and require that the financed house be your primary residence. Here are the key points to consider.
| Sponsoring agency | Minimum down payment | Mortgage insurance | Learn more |
| --- | --- | --- | --- |
| FHA, part of HUD | 3.5% | Mortgage insurance premium (MIP) 1.75% upfront plus 0.45–1.05% of balance for life of loan (down payment < 10%) or 11 years (down payment 10%+). | The Definitive Guide to FHA Loans |
| USDA | 0% | Replaced by fees: 3.5% upfront, 0.5% yearly for the life of the loan. Charged to lender and typically passed to the borrower. | USDA program page |
| VA | 0% | Replaced by fee at closing, 1.4%–3.6% of purchase price | VA program page |
California-specific federal loans
The California Housing Finance Agency (CalHFA) administers its own versions of the federally backed home loans. All CalHFA loans require completion of an eight-hour, $99 education and counseling course for homebuyers, all have 30-year terms, and all have income limits.
Since these are just the federal programs with a CalHFA overlay, their requirements and benefits are largely the same. Like the base federal programs, these loans are processed by program-approved private lenders rather than handled directly by CalHFA. Here is a list of the programs with links to the CalHFA pages about them:
Loans with unofficial government backing
Conventional loans are loans not officially backed by the government. A large percentage of these loans, however, actually have unofficial backing through the activities of federally sponsored private entities like Fannie Mae and Freddie Mac.
| Program description | Minimum down payment | Mortgage insurance | Learn more |
| --- | --- | --- | --- |
| Conforming conventional loans | 3%–5% | Private mortgage insurance (PMI) around 1% of the balance until the loan balance falls to 80% of the home value | What Is a Conforming Loan? |
California-specific loans without official federal backing
CalHFA also has its own versions of conventional loans. These loans have the same income limits and educational requirements as other CalHFA loan programs.
Loans without official or unofficial government backing
Nonconforming conventional loans are loans without official government backing that do not meet Fannie Mae and Freddie Mac requirements. Jumbo loans are an example.
California assistance programs
A 20% down payment on $816,804 is $163,360.8‬0, so you can be forgiven if your saving for a down payment falls short of the traditional standard. Even the 3.5% required for FHA loans would be $28,588.14‬, still a significant amount.
Enter CalHFA assistance programs. If you pay taxes in California and wonder where your money goes, here is a set of programs that aren't cheap. Through these programs, low-income, moderate-income, and first-time homebuyers may qualify for grants or second mortgages with deferrable or forgivable payments to cover a down payment, closing costs, or even to bump up the equity. These assistance programs have the same income limits and education requirements as the CalHFA loan programs.
CalHFA MyHome Assistance combined with CalHFA FHA: a payments-deferred second mortgage of up to 3.5% of the purchase price or appraised value to cover down payment, closing costs, or both. Learn more.
CalHFA MyHome Assistance combined with CalPLUS Conventional Loan: a payments-deferred second mortgage for up to 3% of the purchase price or appraised value, to cover down payment, closing costs, or both. Learn more.
Forgivable Equity Builder Loan: a forgivable loan for up to 10% of the purchase price. Forgiveness requires five years of continuous occupancy of the home as the primary residence. Learn more.
CalHFA Zero Interest Program (ZIP): in exchange for a higher interest rate on a CalHFA loan, offers a zero-interest loan to cover closing and prepaid costs. No monthly payments required and payoff can be delayed till the mortgage has been paid in full.
Another assistance program is the Golden State Finance Authority (GSFA) OpenDoors Program, which lends up to 7% of the purchase price to assist with the down payment and closing costs. Learn more.
Step 6: Get pre-approved for a home loan
Once you have an idea which program suits you, you should find a program-approved lender to guide you through the process. To have your offers in the next step taken seriously by sellers, you'll need a pre-approval letter showing you can finance your purchase.
Find out how to get pre-approved by reading How to Get Pre-Approved for Your Mortgage, then return here for step 7.
Step 7: Find houses that suit you and make offers
Get a real estate agent
Technically, you can deal directly with sellers or their agents. But, unless you are a seasoned real estate investor who's been doing this for years, the risks probably outweigh any savings. Relying on real estate professionals will help you get a fair deal when you buy a house in California.
Having a buyer's agent representing you in real estate transactions is usually better than agreeing to dual agency by the listing agent. Allowing a single real estate agent to represent both you and the seller deprives you of the best advice. It also leaves you without anyone representing your interests exclusively.
To find the best agent for you, follow our How to find the right real estate agent guidelines.
Set your price range and view acceptable homes in or near that range
If you are not extremely wealthy and able to buy your home for cash, your price range will be set by your funding pre-approval. For most buyers, finding a home to buy in California will not be about finding a dream house with certain nonnegotiable amenities. Instead, it will be about finding something you can live with and still manage to pay for.
For some general guidance on finding the right home, see our How to choose the right home advice.
If you find a home that works for you, make an offer
Preparing an offer that the seller will find appealing but that also protects your interests will be easiest if you have a real estate agent to help. One important feature of your offer or purchase agreement should be inspection contingencies that ensure you can change your offer or withdraw it if the licensed home inspector finds serious problems that would be costly to repair.
Here is a basic list of the things a home offer in California may include (your real estate agent can advise you on what to include or exclude in your offer):
Seller concessions. Depending on whether you're in a seller's or buyer's market you may be able to request the seller pay some of the closing costs on your mortgage.
Repairs. If the home needs work before it meets your standards, you can ask the seller to either make the repairs or lower the cost of the house accordingly.
Contingencies. Most purchase agreements include inspection and financing contingencies that allow the buyer to cancel the purchase if the home does not pass certain inspections or your financing falls through.
Personal letter to the seller. This is a tricky one because it can backfire on you. However, writing a letter that shares how much you like the home and how you picture you and your family caring for it and enjoying it for years to come may give you an edge if the seller has a personal attachment to the home and relates to you in some way.
Step 8: Inspections and appraisals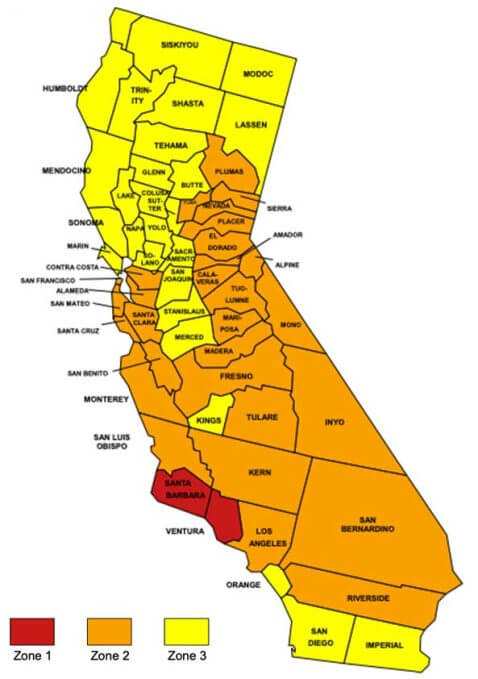 Once your offer has been accepted (we are being positive here), it's time to get to the business and take a closer look at what you are buying. Do yourself a favor and hire a professional home inspector. The inspector needs to check the roof, foundation, electrical system, plumbing, HVAC system, windows, and floors. If the home has a septic system, make sure the inspector is qualified to do this or get a separate inspector for this.
California has strict disclosure laws (laws requiring sellers to be transparent about the issues of a house) but you should trust AND check. It's a good idea to also carry out radon and termite inspections. There are certain areas in California, such as Ventura County and Santa Barbara, that can have high radon levels. The EPA's official site has some detailed information on radon concentrations by zip code.
You will also need an appraisal of the property, to make sure the price tag of the home matches it market value. This is particularly important if you are getting a mortgage, but in such cases the lender will take the lead in ordering the appraisal.
Step 9: Close on your home
At this point, you're ready to finalize your mortgage and transfer the ownership of the property into your name. Ideally, you'll be getting a lot of help from the real estate professionals and mortgage company reps involved in the process. In California, the closing process includes the signing of all necessary documents and the payment of fees. Once this is done, you are the official owner of the property.
On the closing day you will meet with the title company officer and review all the documentation. These include the final loan application, disclosures, and the deed transfer. Read over every document and don't proceed to the next one until you understand everything. The title officer is paid handsomely for their services, so make sure they earn their fee and explain everything in detail.
The final step is to pay all the necessary fees. These include prepaid costs, such as HOA fees, property taxes, and homeowners insurance, title and escrow charges, and lender fees.
In California, you can expect to pay 3 to 5 percent of the purchase price in fees. That's a chunk of change. For a $800K property, that's $24K to $40K. For guidance and to know better what to expect, read the CFBP's Closing on your new home. Also, be sure not to close on Friday.
Key takeaways
Houses in California are very expensive. Only Hawaii and Washington, D.C., have pricier mid-range homes.
State and federal programs, and combinations of the two, still make it possible to buy a house in California.
You need good credit, proof of stable and reliable income, and probably help from the programs just mentioned to bring your California homeownership plans to fruition.
Consider carefully whether buying real estate in California is your best long-term investment. You can get more house for less money in many other places, but California real estate has, historically, been a good investment.
Shop around for a property that fits your needs, compare multiple lenders, and do your due diligence with inspections and appraisals.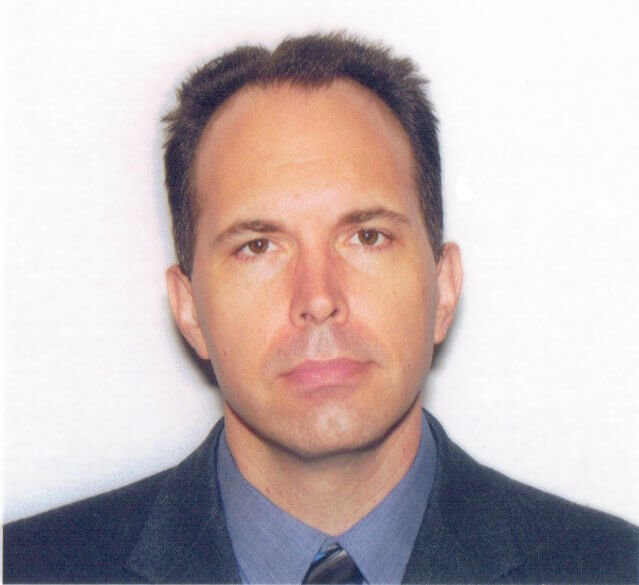 Before becoming an editor and writer for SuperMoney, David thought he'd be an academic. He now applies research skills learned from his advanced degrees, and behavioral insights gained from his background in psychology, to personal finance. He has acquired expertise in real estate and enjoys helping readers make better saving, spending, and investing decisions. Though he does most of his work in the background, you will find his name on articles from time to time.