Shopping around for a new car can be exhausting. Running around from dealership to dealership trying to get the best deal can take weeks or even months.
The good news is that you don't even have to leave your couch to get a good deal on an auto loan. There are several applications that can help you simplify the process of financing a car. SuperMoney's auto loan offer engine, for example, allows you to see what rates and terms you prequalify for without hurting your credit.
CarFinance.com auto loans is a direct lender that lets you do everything online, from the pre-application to the post-approval process. Read on to learn more about the lender's auto loan program.
Who are CarFinance.com auto loans designed for?
Just about anyone can apply for a CarFinance.com auto loan.
The lender has competitive interest rates whether you have excellent or bad credit. It's a good option if you need to borrow anywhere between $7,500 and $100,000 for your vehicle purchase.
The company operates in 46 states, though, so depending on where you live, you might not be eligible to borrow from this lender.
About CarFinance.com auto loans
CarFinance.com was founded in 2011 to provide auto loans to consumers across the credit spectrum. The company is currently managed by Flagship Credit Acceptance, which services all of its loans.
CarFinance.com's application and approval process is 100% online, so you don't need to worry about working with a dealer or going into a bank branch to get your loan.
CarFinance.com's auto loan program
CarFinance.com offers both new purchase and refinance auto loans, depending on your needs. Loan amounts range from $7,500 to $100,000, and you can choose a loan repayment term up to 72 months.
"The process of applying was quick and easy," says Ben Jackson, a teacher and recent CarFinance.com customer. "I got my approval and loan terms within 30 minutes of applying."
Using a CarFinance.com loan instead of getting your loan at the dealership allows you to shop like a cash buyer. That's because you already have the funding you need before you start car shopping.
CarFinance.com auto loans interest rates and fees
You can't know for sure which interest rate you qualify for until you go through the pre-approval process. That said, the lender offers competitive interest rates regardless of where your credit is.
Check out our CarFinance.com review page to get the most up-to-date interest rates.
As for fees, CarFinance.com doesn't charge you for applying for a loan, and you won't have a prepayment penalty fee if you choose to pay off the loan early. That's important because it gives you the flexibility you need if you choose to refinance the loan in the future.
CarFinance.com auto loans eligibility requirements
The lender doesn't list any credit score requirements for its loans. However, it does require that you earn at least $2,000 per month in gross income. Additionally, you're not eligible if you live in one of the following states:
Michigan
North Dakota
Nevada
Oklahoma
CarFinance.com also has some restrictions on which cars you can buy. For example, the car needs to be eight years old or newer and have no more than 100,000 miles. Also, you can't use the car for commercial purposes, so no Uber or Lyft driving.
CarFinance.com doesn't finance motorcycles or heavy duty and super duty trucks. There's also a long list of makes that are ineligible, including:
Alfa Romeo
Aston Martin
Bentley
Ferrari
Hummer
Isuzu
Lamborghini
Lotus
Maserati
Maybach
McLaren
Mercury
Oldsmobile
Pontiac
Rolls Royce
Saab
Saturn
Smart
Suzuki
Tesla
Applying for a CarFinance.com auto loan
If you're interested in getting an auto loan with CarFinance.com, the application process is simple. You don't need to worry about finding CarFinance.com approved dealers. Just start the application process online and follow these steps:
1: Fill out what type of loan you want and your personal information.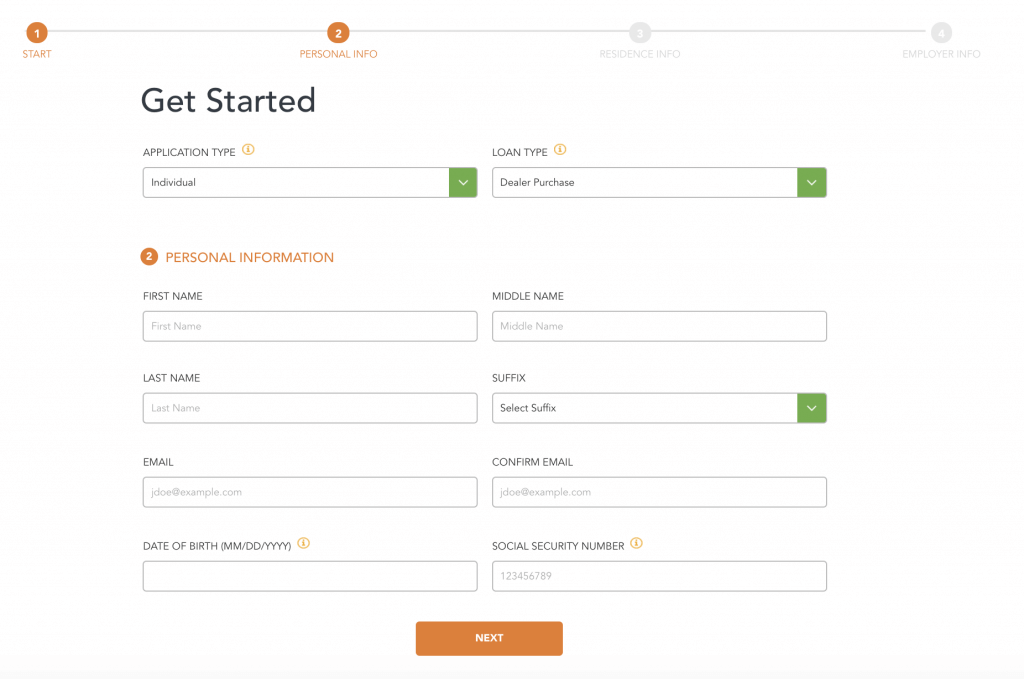 2: Share information about where you live and how much you pay for rent or your mortgage.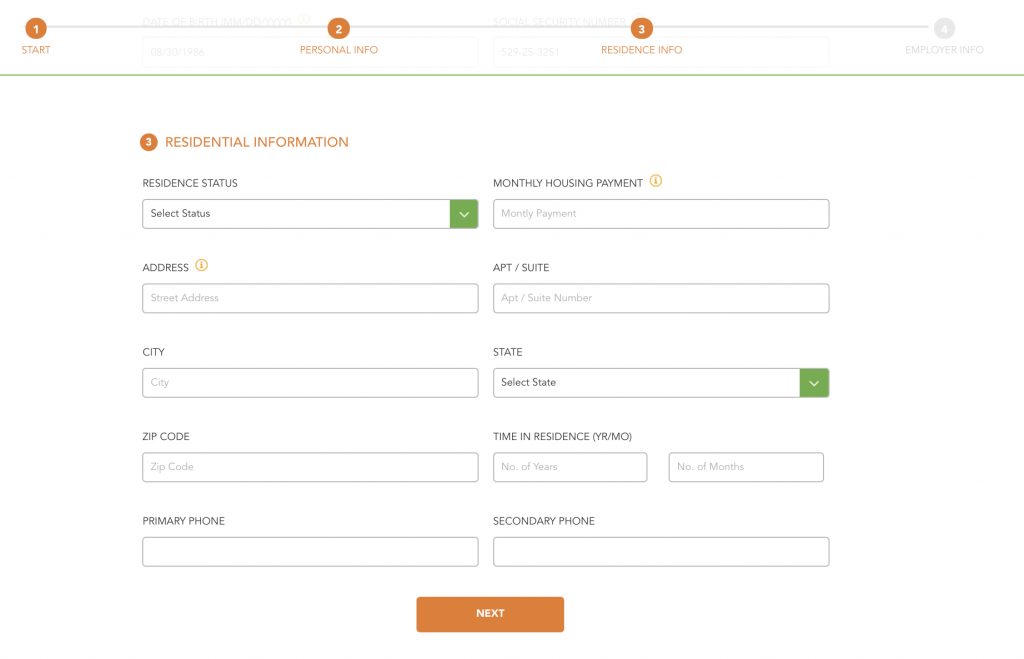 3: Disclose your employment status, then agree to CarFinance.com's terms and conditions.

4: You'll typically get an immediate response whether or not you're pre-approved. After that, you'll provide some more information about how much you want to borrow. You'll also upload any required documentation, like proof of residence or proof of income.
5: Once you get approved, you can then take your funding certificate to the dealership and buy your car.
Should you get a CarFinance.com auto loan?
CarFinance.com is a great option for people with bad credit.
In addition to applying with CarFinance.com, you should also apply with other top auto lenders to compare rates and terms. SuperMoney's auto loan offer engine allows you to see what rates you prequalify for without hurting your credit. Shopping around is the single best way you can get the best interest rate on your next auto loan.
"CarFinance.com was perfect for me," says Jackson. "Other lenders wouldn't touch me with a 10-foot pole because of my bad credit. My interest rate is fairly high, but it's better than not getting approved at all."
The more time you spend comparing different offers, the better your chances are of getting the best loan for your credit and financial profile.
Ben Luthi is a personal finance writer and a credit cards expert who loves helping consumers and business owners make better financial decisions. His work has been featured in Time, MarketWatch, Yahoo! Finance, U.S. News & World Report, CNBC, Success Magazine, USA Today, The Huffington Post and many more.