Do you like the idea of using your credit card rewards for anything you want? If so, cashback credit cards offer the ultimate flexibility.
But not all cashback cards are created equal. Each one has a different rewards rate and set of redemption options.
"Cashback cards can be great for younger, lower-spending cardholders who may not want to tailor their purchases to earn rewards," says Justin Zeidman, head of credit card products at Navy Federal Credit Union.
"Consumers who want simplicity should look for a card that offers the same rate across all purchases."
This guide will help you navigate the different types of cashback credit cards and how to pick the best one for you.
The 3 types of cashback credit cards
If you've already started shopping around for a cashback credit card, you've probably noticed that the rewards structures vary on different cards.
So, how do you know which one is best for you? To help you decide, here are the three main types of cashback cards from which to choose.
1. Flat-rate cashback credit cards
These credit cards offer a flat rewards rate on every purchase you make. The actual rewards rate depends on the card. However, you can typically expect to get 1.5% or 2% back from the best cashback credit cards.
Flat-rate cashback credit cards are best for people who don't spend a lot in any one category. These cards are also great if you don't want to have to remember when your card offers bonus rewards and when you're getting the base rewards rate.
2. Tiered-rewards cashback credit cards
With these credit cards, you'll earn a low base rewards rate on most of your purchases plus one or more bonus rates on certain spending categories.
The rates and bonus categories vary by card. But the categories typically include everyday purchases such as groceries, gas, eating out, and other shopping.
These cards are best if you spend a lot of money in certain categories and want to get extra rewards. For example, families that spend a lot on groceries and gas would greatly benefit from a tiered-rewards card.
Just keep in mind that non-bonus spending typically only nets you 1% back. So, it may be worth pairing a tiered-rewards cashback credit card with a flat-rate cashback credit card.
By doing so, you can maximize your rewards on all purchases.
3. Rotating rewards cashback credit cards
These credit cards also offer bonus rewards on certain spending categories. The difference is that those categories change every few months. For example, it may be groceries for one quarter and restaurants for the next.
There are only a few cashback credit cards like this on the market, offered by Chase, Discover, and U.S. Bank.
In general, you need to opt-in to receive the bonus rewards. And you may be limited in how much you can earn in bonus rewards each quarter. Typically, you'll receive 1% cashback on non-bonus spending.
These credit cards are great for people who spend a lot of money in several categories. It makes it possible to earn bonus rewards every quarter, regardless of what the categories are.
As with tiered-rewards cashback credit cards, though, it's best to use one of these cards in conjunction with a flat-rate rewards card. Doing so will ensure you always earn at least 1.5% or 2% back.
Cashback credit cards and business owners
Cashback credit cards — especially those with rotating rewards — can be a great deal for business owners who make large and frequent purchases in specific categories, such as travel, office supplies, or telecommunications. Use the filter in SuperMoney's business credit cards comparison tool to find the right one for you.
How to earn cashback rewards
Most cashback credit cards offer rewards on every purchase you make. Some, however, go the extra mile and also offer a sign-up bonus.
The typical sign-up bonus for a cashback credit card is worth $100 to $250. But some may offer more or less than that.
Other credit cards offer bonuses that cardholders can receive for different reasons. For example, some student cashback credit cards offer a cash bonus when you get good grades.
"Some financial institutions offer online shopping malls that allow you to earn even more rewards on the purchases you'd normally make," says Zeidman.
As you compare cashback credit cards, choose the card that will give you the best return on your everyday spending.
Also, look at the bonuses each card offers to determine how much overall value you can squeeze out of the one you ultimately choose.
How to redeem cashback rewards
Depending on the card, you may have one or more redemption options for your cashback.
The main options include:
Statement credit: The card issuer essentially uses your cashback to make a payment on your card. This generally doesn't count as your minimum payment, though, unless the cashback amount is enough to put your balance to zero.
Direct deposit: The issuer will deposit the earned cashback into the checking or savings account of your choice.
Check: The issuer will send you a paper check that you can deposit and use however you wish.
Store credit: Some store credit cards that offer cashback rewards will send you a certificate you can use to make purchases at the store.
Gift cards: Instead of getting cold hard cash, you can use your cashback rewards to purchase gift cards at your favorite retailers and restaurants. Some issuers even offer discounted gift cards if you choose this option.
Before you apply for a credit card, it's important to know how you can redeem those rewards. Also, look at the fine print to see if the card has a minimum redemption amount or any other oddities.
Some cards, for instance, won't let you redeem your cashback rewards unless you have $25 or $50 worth of rewards built up. And some store credit cards issue a store credit certificate only once a year.
You don't want to get a new card only to find out that you can't redeem your rewards the way you'd like to.
The costs of cashback credit cards
Cashback credit cards charge an average interest rate of 17.26%. Being so, it is one of the more expensive types of credit cards.
But some cashback credit cards offer introductory 0% APR promotions. This allows you to finance a large purchase or transfer a high-interest balance and pay it off interest-free over time.
Even if you don't get a 0% APR promotion, you can still avoid paying interest if you pay off your balance in full each month. If you miss payments, you could end up paying a penalty APR, which is generally much higher than your regular purchase APR.
Other costs you might run into include:
Foreign transaction fees: Assessed on every international purchase you make, these fees are typically around 3%. Most cashback credit cards charge foreign transaction fees. However, Capital One, Discover, HSBC, and Barclays don't charge these fees on any of their credit cards.
Balance transfer fees: If you want to take advantage of a 0% APR balance transfer promotion, you may be on the hook for one of these fees. You'll typically pay from 3% to 5%. However, some credit cards waive the fee if you use their balance transfer promotion.
Cash advance fees: If you take out a cash advance, expect to pay a fee of at least 4% on the transaction. What's more, many cards charge higher cash advance APRs. There's also no grace period like there is with regular purchases.
Credit score requirements
Most cashback credit cards are designed for people with good to excellent credit. This means that you'll usually need a credit score of 700 or higher to get approved.
That said, some credit card issuers offer cashback cards to people with fair credit and even bad credit.
If you're thinking about applying for a cashback credit card, check your credit score first to make sure you can get approved.
How to pick the right cashback credit card
With so many different cashback credit cards out there, it's not easy to pick the perfect one for you. It's important to consider three things before you start shopping around:
Your credit score
You can't get a credit card you don't qualify for. So it's essential to know where you stand with your creditworthiness. Doing so will make it easier to pick a card for which you can get approved.
Your spending habits
"Whether you're looking for your first or second credit card, you should always start by figuring out where you spend most of your money," says Zeidman.
"Knowing where you spend will help you find a credit card that rewards you for the purchases you make most often."
Take a look at how you've spent your money over the last few months. Look for a card that will give you the most value based on that spending.
If you eat out a lot, for instance, choose a card that offers a high rewards rate on restaurant spending. The same goes if you spend a lot on gas, groceries, or any other everyday spending category.
Your other preferences
How big of a sign-up bonus do you want? Do you need a 0% APR promotion to help you finance a large purchase or transfer a balance from another card? How often do you plan to use the card abroad?
The above are all questions you should ask yourself to narrow down your search. There may not be a credit card that offers everything on your wishlist, but it's worth trying.
As you compare credit cards, it's important to understand that your credit, spending habits, and preferences can change over time.
As a result, the best credit card for you right now may no longer be the best option for you in a few years.
So, keep an open mind and check in every once in a while to make sure that your card is still giving you the best value. If not, consider others that can do better.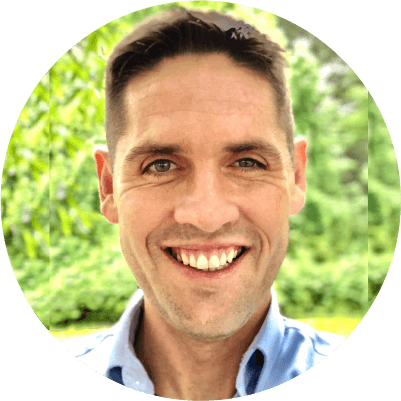 Andrew is the Content Director for SuperMoney, a Certified Financial Planner®, and a Certified Personal Finance Counselor. He loves to geek out on financial data and translate it into actionable insights everyone can understand. His work is often cited by major publications and institutions, such as Forbes, U.S. News, Fox Business, SFGate, Realtor, Deloitte, and Business Insider.