Are you struggling to meet your obligations to your creditors? Do you feel that you are drowning in debt with no way to catch up on your payments? If so, you may be considering filing for Chapter 7 bankruptcy to get a fresh start and rebuild your credit. But Chapter 7 is not right for everyone.
While Chapter 7 bankruptcy, also known as liquidation bankruptcy, is an option to wipe the slate clean, it may not be your best option. You may want to avoid bankruptcy because it can make it difficult to get things like unsecured credit cards, student loans, home mortgages, and car loans for some time.
If Chapter 7 bankruptcy is the best option for you, a good bankruptcy attorney can help you escape credit card debt and get back on the path of financial solvency.
The option of declaring bankruptcy is something you should speak with a credit counselor about. However, if you are ready to make taking control of your financial life a priority, here's everything you need to know about Chapter 7, plus other options to consider.
What is Chapter 7 Bankruptcy?
Chapter 7 is the most common type of bankruptcy, with 486,452 filings in 2017. Filing for liquidation bankruptcy is more common than you think as it is a way for debtors to regain control over their financial lives.
The process to file for Chapter 7 is relatively simple and takes four to six months. The basic steps are as follows:
Collect financial documents, including bank statements, statements for your credit cards, credit reports, and other financial information.
Fill out the bankruptcy forms and submit your request to the bankruptcy court (typically, a bankruptcy attorney does this for you).
Complete a credit counseling course.
File additional required forms with the bankruptcy court.
Mail required documents to your bankruptcy trustee.
Complete a financial management course (similar to credit counseling).
Attend a brief "341 meeting," or meeting of creditors.
With the consent of your trustee and creditors, your case is closed, and your debts are discharged!
In this article, you'll find the information you need to know about "straight" bankruptcy, including:
When a debtor can qualify for Chapter 7 Bankruptcy
The basics of the bankruptcy code
How to file for Chapter 7
How much Chapter 7 bankruptcy costs
Which debts can be discharged
The importance of the means test
How bankruptcy court works
What the role of your creditors will be
How your trustee facilitates your case
What happens to your property
What happens to assets like retirement accounts
How Chapter 7 bankruptcy affects most people's credit scores
Alternatives to consider, including Chapter 13
What is the bankruptcy code?
Declaring bankruptcy is a tool available to any debtor, whether an individual, a business, or a municipality, who is struggling to meet their financial obligations. The bankruptcy process allows the debtor a chance to reorganize their debts in such a way as to make them easier to manage or to be granted a bankruptcy discharge of all or part of those debts.
Chapter 7 bankruptcy is the most popular option for individuals who need to have unsecured debts discharged.
How does Chapter 7 bankruptcy work?
Chapter 7 bankruptcy is often referred to as "liquidation bankruptcy" because it can involve the liquidation of assets to pay back your creditors. This is in contrast to Chapter 11 bankruptcy, which is known as "reorganization" bankruptcy. Chapter 7 is also referred to as "straight bankruptcy" or "no asset" bankruptcy.
If your Chapter 7 bankruptcy case is successful in bankruptcy court, all or part of your qualified debt can be discharged. During Chapter 7 bankruptcy, a court-appointed trustee sells your non-exempt assets to repay as much of your debt as possible.
Once the trustee sells the non-exempt assets, the court will discharge the remaining debts.
Who is eligible for Chapter 7 bankruptcy?
To be eligible for Chapter 7 bankruptcy, the debtor must meet the following criteria:
Your monthly income over the six months prior to filing must be less than the median income for a household of your size in your state.
You must pass a means test, which requires your disposable income to be under a certain limit.
You cannot have had a bankruptcy petition dismissed in the last 180 days due to your failure to appear before the court or comply with court orders, or if you voluntarily dismissed the filing because your creditors sought court relief to recover property they had a lien on.
What type of debt is eligible for discharge under Chapter 7?
Unsecured debt can be discharged under Chapter 7. Most unsecured debts—which are debts that don't have collateral such as a home, vehicle, or other tangible property attached to them —will be forgiven.
This most commonly includes
credit card debt
medical bills
tax debts
payday loans
personal loans
back utility bills
There are some unsecured debts that you can't discharge in bankruptcy. These debts include
child support
alimony
certain taxes
secured loans
student loans
debts for personal injury compensation if caused by your driving under the influence
You also can't discharge any secured debts, such as a home mortgage or car loans. If you stop making payments, the lender can seize your property. If you still owe money to the lender after they seize your property, bankruptcy will discharge that balance.
What happens to your property and assets under Chapter 7?
In the "liquidation" bankruptcy process, you may be forced to sell things of value that you own in order to pay back your creditors. During bankruptcy, your case is assigned a trustee. The trustee's job is to sell your non-exempt assets to make sure creditors are paid back as much of their debt as possible.
What qualifies as non-exempt property varies by state. But generally, you won't be forced to give up everything that you own and will likely be able to keep your home and your car under certain conditions. In most cases, you will be allowed to keep any retirement accounts.
What are the personal property exemptions?
During the bankruptcy process, the trustee will look at selling assets to pay your debt. However, you're allowed to keep some of your assets thanks to the personal property exemption.
What personal property will you be able to keep? It depends where you live. Each state has its own guidelines. For example, some have exemptions for your home or car up to a set amount. If all of your assets fall under the property exemptions, the trustee will file a "no asset" report, and there will be no payments made to your creditors.
Most Chapter 7 bankruptcy cases do not actually result in forced selling of assets. Check the regulations in your state to understand your options.
How does Chapter 7 bankruptcy affect your credit?
Filing for bankruptcy will make it more difficult to access credit or borrow money for years into the future. A Chapter 7 filing is a public record and will stay on your credit report for 10 years.
How much does it cost to file Chapter 7 bankruptcy?
Filing for bankruptcy can be expensive, and you must pay fees upfront. The fee for filing Chapter 7 is $335. If you hire an attorney to represent you, the total cost is $1,500 to $3,500.
While it looks cheaper to file yourself and avoid paying attorney fees, you'll have a much higher chance of having your bankruptcy petition approved if you hire an attorney.
What is the process for filing Chapter 7 bankruptcy?
The process of filing for Chapter 7 bankruptcy is quick and can usually be completed within 3 to 6 months. Most of it is just filling out a lot of forms for the bankruptcy court and then waiting. Below are 10 steps required in a Chapter 7 bankruptcy.
1) Credit counseling
You are required to complete a credit counseling course from an approved credit counseling agency within 180 days before filing. The U.S. Department of Justice website provides information on this part of the process and a list of approved credit counselors.
2) Hire an attorney
You're not required to hire an attorney, but it's highly recommended. Taking a DIY approach may cause you to miss or improperly file required paperwork. You don't want to risk having your case thrown out or some of your debts not discharged.
3) File bankruptcy forms
Your attorney will help you file your bankruptcy forms. This includes a statement of your income, expenses, and unsecured and secured debts to see if you pass the means test, a statement of your assets and liabilities, and recent tax returns.
4) The court appoints a bankruptcy trustee
Once you've filed your petition, the court will appoint a bankruptcy trustee to oversee your case.
5) Meeting of the creditors
This is also known as the "341" meeting after the bankruptcy code that provides for it.
A meeting will be set between you, your lawyer, your creditors, and the trustee. During this meeting, the trustee and the creditors will be able to ask you questions about your finances and property. Note that the bankruptcy judge is not allowed at the meeting of creditors.
6) Approval for Chapter 7
Within 10 days after the meeting of the creditors, the trustee will determine whether you are eligible for Chapter 7 bankruptcy.
7) Nonexempt property liquidation
Once the trustee approves you for Chapter 7 bankruptcy, they will determine whether you have nonexempt assets that are worth selling. Any proceeds from the sale will go to pay off your creditors.
8) Secured property can be reaffirmed
If you have a property you want to keep that is secured by collateral (for example, a car or a house), you can reaffirm the property. During reaffirmation, you create an agreement with the creditor to pay off some or all of the debt. In exchange, the creditor agrees not to repossess the property as long as you continue making payments.
9) Financial management course
Before your eligible debts can be discharged, you'll be required to take a financial management course.
10) Discharge
Your unsecured debts that aren't excluded will be discharged. In most cases, this happens 60 to 90 days after the meeting of the creditors.
Chapter 7 and state bankruptcy exemptions
Bankruptcy exemptions play a huge part when filing for Chapter 7 and Chapter 13 bankruptcy. It is crucial to understand what property is exempt in your state. Here are some of the main exemptions for the four most populated states.
Bankruptcy exemptions in Texas, Florida, and New York
The table below is not comprehensive but gives a flavor of how exemptions change depending on the state.
Texas
Florida
New York
Homestead exemption
Unlimited but property cannot exceed 100 acres (200 acres if rural homestead)
Unlimited (as long as the property isn't larger than half an acre in a municipality or 160 acres elsewhere), but you must have owned the property for at least 1,215 days before filing.
From $85,400 to $170,825, depending on where you live. (Married couples can claim double the homestead)
Vehicle exemption
The full value of one vehicle per household member
$1,000 (increases for couples filing jointly)
$4,550 ($11,375 if equipped for a disabled debtor)
Personal property
Up to two firearms. § 42.002 (a)(7).
Athletic and sporting equipment, including bicycles. § 42.002 (a)(8).
Bibles or other books containing sacred religious writings (these are not subject to the $100,000/$50,000 cap). § 42.001 (b)(4).
Home furnishings, including family heirlooms. § 42.002 (a)(1).
Jewelry (limited to 25% of total exemption — so as of 2015, you can keep up to $25,000 ($12,500 if you are single) of your jewelry). § 42.002 (a)(6).
Animals, including pets and domestic animals plus their food; two horses, mules, or donkeys, plus tack; 12 head of cattle; 60 head of other livestock; and 120 fowl. § 42.002 (a)(10),(11).
Clothing and food. § 42.002 (a)(2),(5).
Health savings accounts. § 42.0021.
Burial plots ( § 41.001) and health aids such as wheelchairs, canes, and hearing aids ( § 42.001 (b)(2)).

Personal property up to $1,000. Personal property can include such items as furniture, art, and electronics, and $4,000 if the homestead exemption isn't used (see the wildcard exemption below). (Art. 10 Sec. 4, Fl. Constitution).
Education savings, health savings, and hurricane savings. (Fla. Stat. Ann. § 222.22)
Prescribed health aids. (Fla. Stat. Ann. § 222.25)
Prepaid medical savings account and health savings account deposits (Fla. Stat. Ann. § 222.22(2))
Tax credits and refunds (Fla. Stat. Ann. § 222.25(3))
Funeral costs per Florida's Preneed Funeral Contract Consumer Protection Trust Fund (Fla. Stat. Ann. § 497.456)
Particular partnership property (Fla. Stat. Ann. §§ 620.153, 620.8307)

Stoves and heating equipment for use in your home and fuel for 120 days; sewing machine, religious texts, family photos, and portraits, school books; other books up to $575 in value; seat or pew used for religious worship; domestic animals and food for you and your family for 120 days up to $1,150 per person.
clothing, furniture, refrigerator, radio, television, computer, cell phone, kitchenware, prescribed health aids, wedding ring, watch/jewelry/art up to $1,150 in value.
Property or damages arising from the loss or damage to exempt personal property for up to one year after collection of proceeds.
Property held in a spendthrift trust for a debtor if the trust was created by or proceeded from someone other than the debtor.
Uniforms, arms, and equipment used in military service and pensions and awards awarded for military service.

Retirement accounts
Fully protected
You can exempt up to $1,000 in motor vehicle equity.
Fully protected
Insurance exemptions
Fraternal benefit society benefits (such as those provided by the Freemasons, the Knights of Columbus, and the Elks). Tex. Ins. Code Ann. § 885.316.
Life, health, accident, or annuity benefits, including any money, policy proceeds, or cash value due to or paid to the beneficiary or insured. Tex. Ins. Code Ann. § 1108.051.
Texas employee uniform group insurance. Tex. Ins. Code Ann. § 1551.011.
Texas public school employees' group insurance. Tex. Ins. Code Ann. § 1575.006.
Texas state college or university employee benefits. Tex. Ins. Code Ann. § 1601.008.
Damages (money) for an employee's injuries or death that occurred while working in a hazardous occupation are exempt, but other lawsuit claims are not protected. (Fla. Stat. Ann. § 769.05.)
Property or damages arising from the loss or damage to exempt personal property for up to one year after collection of proceeds.
Legal claims
No exemption for lawsuit claims
N/A
$8,550 personal injury compensation for bodily injury. Lost earnings and wrongful death compensation of someone you rely on for support.
Wages
N/A

Wages of the head of the family are entirely exempt up to $750 per week, or the greater of 75% or 30 times the federal minimum wage. (Fla. Stat. Ann. § 222.11.)
Earnings of a person other than the head of the family are protected as follows: 75% or 30 times the federal minimum wage, whichever is greater.
Federal government employees' pension payments needed for support and were received up to three months before the bankruptcy are also exempt. (Fla. Stat. Ann. § 222.21.)

90% of income received within 60 days before filing bankruptcy
90% of earnings from the sale of milk on your farm; 100% of pay to a noncommissioned officer, private, or musician in the armed forces of the U.S. or N.Y.
Court-ordered alimony, maintenance, or child support to the extent reasonably needed for support.

Wildcard exemptions
N/A
Up to $4,000 of personal property if the debtor doesn't use the homestead exemption. (Fla. Stat. Ann. § 222.25.)
Any personal property of your choice (not real estate) or cash up to a value of $1,150. Only if you don't use the homestead exemption. (§§ 5205 (a) (9).)
Bankruptcy exemptions in California
In some states, you can choose between using state and federal bankruptcy exemption laws. California is not one of them. In California, you have to use state exemptions. However, there are two sets of exemption guidelines you can choose from depending on your personal circumstances. This is the only state with two state exemption systems.
| | California 703 Exemption | California 704 Exemption |
| --- | --- | --- |
| Equity in home | Equity in your home: $ 26,800 | $100,000 for married couples and $175,000 if you are 65 or older. |
| Vehicle | Vehicle: $5,350 | $3,050 |
| Jewelry | Jewelry: $1,600 | $8,000 |
| Personal injury claims | | Fully protected if the award is necessary for support. |
| Household goods | Household Goods: Fully protected (up to $675 per item) | Fully protected |
| Retirement accounts | Retirement Accounts: Fully protected. | Fully protected |
| Wildcard exemptions | Wildcard Exemption: $ 28,255 (depending on whether home equity is protected) | None |
Other alternatives to consider
If you're struggling to make debt payments, there are other options to consider before bankruptcy.
Debt Settlement
If you're considering Chapter 7 bankruptcy because you're struggling to pay off your unsecured debt, then debt settlement might be a good alternative.
Debt settlement helps debtors restructure or reorganize their debt so that they can pay off the remaining balance more easily. You are often able to negotiate to settle your debt for less than you owe.
Debt settlement can still affect your credit score in two ways. First, while a debt relief firm negotiates your debt repayments, you'll stop making your regular debt payments. These missed payments will cause your credit score to decrease.
Second, if the creditor reports the debt paid as a settlement, rather than indicating that the debt has been paid in full, this can affect your score. If that happens, the settlement will appear on your credit report for approximately seven years.
Read more about the pros and cons of debt settlement vs. bankruptcy.
Tax relief
Chapter 7 won't discharge any taxes that you owe. You can, however, get rid of income tax debt through Chapter 7 or Chapter 13.
If you want help meeting your tax obligations, you may want to consider tax relief. A tax relief firm can help you negotiate a reduction in the amount of taxes you owe or a repayment plan that you can afford.
Find out if you qualify for tax relief here.
WEIGH THE PROS AND CONS
In some cases, Chapter 7 Bankruptcy can be a smart option, but it's not a great fit for everyone. Here are some things you should consider before you file. Compare the pros and cons.
Pros
Eliminate most unsecured debt.
Ability to keep some assets due to the exemption.
Quick process that can take 3-6 months.
End creditor harassment.
Cons
Must meet strict eligibility requirements.
Secured debt isn't typically discharged.
Debt related to taxes, student loans, alimony, and child support often won't be discharged.
Bankruptcy will appear on public record.
Will remain on your credit report for 10 years.
Can be expensive and you must pay fees upfront.
What's the difference between Chapter 7 and Chapter 13 bankruptcy?
If you're struggling with debt payments, Chapter 7 isn't the only bankruptcy option you should consider.
Chapter 7 bankruptcy is best for someone with few assets and a lot of unsecured debt that will qualify for a discharge.
Chapter 13 is an alternative if you're struggling but have enough income to pay at least some of your debt payments each month.
Under Chapter 13 bankruptcy, you'll work out a repayment plan with creditors so that you're able to pay off a portion of your debts. Once you've completed the payment plan, you'll be able to keep your property (such as your home or your car).
Final thoughts
Filing for Chapter 7 bankruptcy is a big decision that can affect your ability to borrow money for years.
It can provide some debt relief for people who really need it. However, other options may make it easier to pay off your debt, such as debt settlement and tax relief.
It's important to review all of your options and alternatives, such as debt settlement or consolidation before you file for Chapter 7 bankruptcy.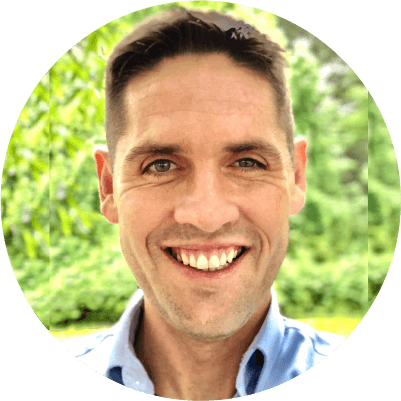 Andrew is the Content Director for SuperMoney, a Certified Financial Planner®, and a Certified Personal Finance Counselor. He loves to geek out on financial data and translate it into actionable insights everyone can understand. His work is often cited by major publications and institutions, such as Forbes, U.S. News, Fox Business, SFGate, Realtor, Deloitte, and Business Insider.