Over the last few years, a throng of money management apps has flooded the smartphone market. If you're one of those who feels a pencil, paper and calculator is all you need to manage your money, you're likely skeptical about the actual benefits of using an app. But even if you're an early adopter who has been using money management software since you bought your first PDA, you are probably not using them to their full potential.
Check out our Money Management Reviews page for feedback on Check, SigFig, and Hello Wallet.
Considered the "Cadillac of money management apps" by CNNMoney, Check (formerly Pageonce) is one of the most powerful and versatile money management apps available. This list has the top 10 most useful things it can do for you.
1. Keep Track of All Your Account Balances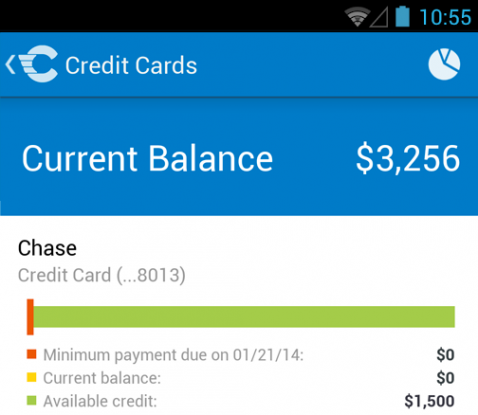 The single most useful feature of Check is what money management pundits like to call account aggregation. This is the ability to compile information from multiple accounts into a single place.
The average American has more than three credit cards, two bank accounts and accounts with any number of utility, telecommunication, and entertainment providers. With over 8,000 financial institutions and service providers in its database the chances are Check has every account you use and will allow you to view all your balances on one screen.
2. Avoid Overdraft Fees
Overdraft fees are big business for banks and credit unions. According to a report by Moebs Services, banks and credit unions earned $32 billion in overdraft fees in 2012 alone.
With Check, you receive alerts when funds are low or credit limits are near. This can save you hundreds of dollars a year in overdraft fees, and can also help avoid higher maintenance fees.
3. Receive Reminders of Approaching Due Dates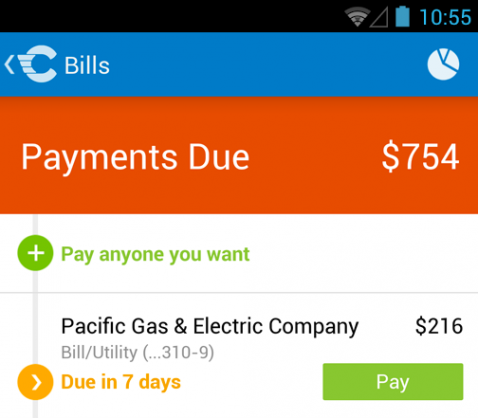 Check doesn't only tell you what your balance is, it also reminds when bills are due. For people who regularly forget to pay their rent, utilities, cable or car bills, a simple reminder could save them anything from $5 to $100 in late fees on each account.
4. Keep Tabs on Your Spending
Money management apps provide you with smart charts that summarize what you spend your money on. This is a great tool when you're trying to find ways to tighten your budget and save money.
To illustrate, if you have just one Starbucks latte a day, that is costing you $28 a week, $120 a month and $1,460 a year. Consider the boost to your retirement fund if you bought yourself a decent coffeemaker and spent 35 cents a cup instead. If coffee isn't your poison, imagine what you're spending on restaurants, fast food joints, gas, or telephone bills. Check helps you identify unnecessary expenses you can reduce or eliminate from your budget.
5. Protect Your Sensitive Data if Your Phone is Stolen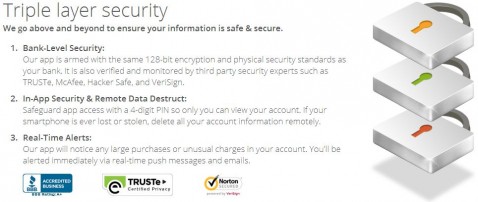 Many banks, credit card companies and service providers have apps you can use to make payments and check your balance, but they require you to provide your personal information. If your phone is lost all that personal data is vulnerable. Check limits your risk by requiring a 4-digit PIN and allows users to delete all account information remotely with a single click, if their phone is lost or stolen.
6. Monitor Your Account for Suspicious Charges
Check monitors your credit card and bank accounts and sends you a real-time message and email, if it spots a suspicious charge. For example, if you typically use your card in the New York metropolitan area and it's suddenly used in Malaysia, you'll get an alert. Similarly, if you usually spend less than $2,000 a month and you get hit with a $3,000 charge, Check will let you know about it.
7. Keep an Electronic Record of all Your Statements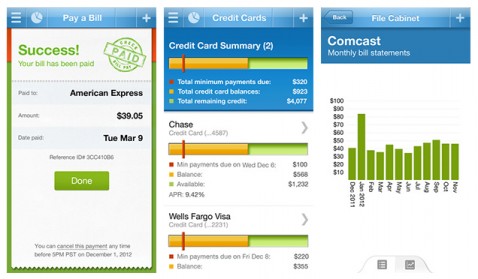 Check allows you to retire your old shoe box and enter into the 21st Century by providing you with a secure place to store your statements electronically. Not only is this a safer and more convenient way of keeping financial records; you'll also be responsible for saving a whole lot of trees. According to the PayItGreen Alliance, every time a consumer switches to electronic statements it saves 6 pounds of paper and 29 pounds of greenhouse gas emissions a year.
8. Improve Your Credit Score
Your payment history accounts for 35% of your credit score; how much you owe in relation to your overall credit represents 30%; and new credit is responsible for 10%. In short, your behavior in those key categories accounts for 75% of your credit score.
Using a money management app like Check helps you make your payments on time and reduce debt, which also lowers the likelihood you will need to open new credit accounts. All of which will significantly improve your credit score.
9. Pay Bills From Within The App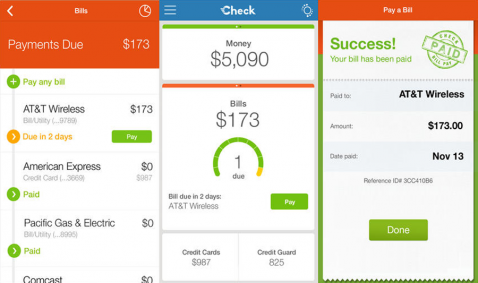 Pay all your bills and accounts on the spot from your Check app. You can even schedule regular payments to avoid the risk of missing one. Not only is this feature convenient, it's also safer. Instead of having to remember your username and password every time you need to make an online payment, pay all your bills from Check's interface. This will reduce the chances you are using the same username and password for all your accounts and will encourage to have a safer password and username for your Check app login.
Paying bills through Check is free, if you link your checking account and choose it to pay your bills. There is a small fee for users who pay with a credit card.
10. Check Your Investments and Save More Money
Check allows you to link you investment accounts to its simple and intuitive interface. With the flick of your thumb, you can see how your investment portfolio is performing while checking your other accounts. This helps you know exactly where you stand financially and creates strong links between your spending habits, account balances and investment funds. Being privy to all this data at once will train you to think more as an investor and less as a consumer.
According to a 2012 study funded by the Ford Foundation and the Bill and Melinda Gates Foundation, people who are reminded to make monthly contributions to their savings accounts are 16% more likely to do so.
The Check App is a Powerful Tool
There's no app you can download that'll make smart financial decisions for you. Sadly, that's something we have to do for ourselves. But with a well-designed money management app like Check, we can control and manage our personal finances more effectively. We've put together an unbiased review on eight of the best money management apps around. You already know about number three.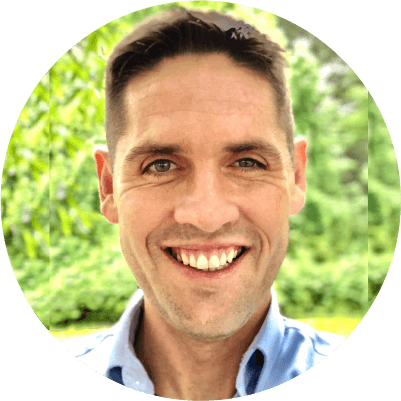 Andrew is the Content Director for SuperMoney, a Certified Financial Planner®, and a Certified Personal Finance Counselor. He loves to geek out on financial data and translate it into actionable insights everyone can understand. His work is often cited by major publications and institutions, such as Forbes, U.S. News, Fox Business, SFGate, Realtor, Deloitte, and Business Insider.