Summary:
Some online financial institutions similar to Chime include Varo, Ally Bank, and Quontic. Though Chime is one of the most popular online banks, many competitors are gaining traction by offering similar features. If you're thinking about switching from a traditional institution, make sure you compare the features to figure out which app fits best with your banking needs.
Many people have become fed up with all of the fees on their traditional bank accounts and decided that the convenience of online banks like Chime trumps the convenience of a physical location. While Chime offers a savvy mobile app and accounts with no monthly or overdraft fees, they're not the only online banking app in the game.
Some financial institutions operate solely online, while other financial technology companies partner with institutions to offer you checking and savings accounts. We'll go over some alternatives to Chime and the features they offer, from fee-free accounts to investment products and more.
1. Ally Bank
Ally Bank is one of the OGs of the online banking world. It actually started off as an auto financing company called General Motors Acceptance Company, or GMAC, and rebranded as Ally in 2010. It is an actual bank that offers checking and savings accounts, plus CDs, money market accounts, loans, and investment products.
The advantage of using Ally is that you can have all types of products under one umbrella, and you can easily transfer money between certain types of accounts. Here are some other features of Ally accounts:
No ATM fees and up to $10 in ATM reimbursement for fees charged by the ATM
No monthly fees for checking and savings accounts
No minimum deposit
Savings account has a bucket feature to organize savings goals
Overdraft transfer service for linked accounts and CoverDraft service that protects you up to $250
Higher than average APYs
What's unique: The sheer number of products offered — they even offer mortgages — sets them apart. Plus, Ally is a little more well-established than some of the newer apps.
2. Varo
Varo is an all-mobile banking app that offers "branchless banking," including checking accounts, savings accounts, and loans. It's unique in that it's a fintech company that received a national bank charter, so it can offer FDIC-insured accounts.
The Varo app includes helpful budgeting tools, and they don't charge ATM fees, as long as you use an ATM in the AllPoints network, which has more than 55,000 ATMs in places like Target and Walgreens. Some of the other features include:
No monthly maintenance fees
No overdraft fees
Deposit checks in the app
Direct deposits released up to two days earlier than most other banks
Cash deposits available through third-party retailers for a fee
No fees for transfers between accounts or ACH transfers
What's unique: Not many of the online-only banks integrate Zelle in their apps, but Varo does. They are also very upfront on their website about the few fees they do charge.
3. Axos Bank
Axos Bank is a full-service online bank that offers everything from checking and savings accounts to CDs, money market accounts, personal loans, and mortgages.
The bank offers several types of checking accounts, including its Cashback Checking account that offers up to 1% cash back on purchases that require a signature. Here are some other features of Axos accounts:
No monthly fees
No ATM fees and unlimited ATM reimbursement
Joint accounts available
Bill pay available
Some accounts offer early direct deposits
What's unique: In addition to the rewards you can get in some of its checking accounts, Axos offers a First Checking account for kids between the ages of 13 and 17.
4. Capital One 360
You probably know Capital One for their credit cards, but they also offer a Capital One 360 checking account that you can manage online or with an app.
It has many of the same features as other online checking accounts and offers a small percentage APY, which is better than most checking accounts. The 360 Performance Savings Account also offers a high APY for users. Other features include:
No monthly fees
Direct deposit up to two days early
No fees for using their network of ATMs
Overdraft options with no fees
Use the "Add Cash in Store" feature on your phone to deposit cash at CVS locations
What's unique: CapitalOne has coffee shops called CapitalOne Cafes, where you can also do some in-person banking while you sip your drink.
5. Current
Current is a fintech company with banking services provided by Choice Financial Group. Its app appeals to more tech-savvy customers who want to do primarily mobile banking. You have one "Current Account" that comes with a Visa debit card and includes up to three Savings Pods that can earn a high APY.
You can even buy and sell cryptocurrency with your account. If you're willing to try a new style of banking with a startup vibe, this could be a good option for you. Features include:
No monthly fees
No fees at Allpoint ATMs
Direct deposits up to two days early
Overdraft up to $200 with no fee using Overdrive
Teen banking accounts available
What's unique: The option to buy and sell crypto with no trading fees within the app is unique, even among online banks. You only need $1 in your account to get started.
6. Upgrade
Upgrade is another fintech company paired with a bank (Cross River Bank) so that accounts are FDIC-insured. They offer a cashback rewards checking account, a high-yield savings account, and personal loans.
They encourage customers to apply for loans by offering a rate up to 20% lower on loans and credit cards to those with a checking account. The downside is that they don't accept cash deposits. Here is what you will get with an Upgrade account:
No monthly fees
No overdraft fees
Cash back on purchases
A savings account with a high APY
No ATM fees and ATM reimbursement up to five times per month
What's unique: As the name implies, Upgrade is really focused on loans for home improvement, debt consolidation, and other needs. So the fact that you could get a lower interest rate on a loan by having a checking account is a nice bonus.
7. Porte
Porte is a mobile banking app from Populus Financial Group with a Visa debit card and an option to add a savings account. It is a financial technology company rather than a bank, and it's partnered with Pathward, N.A.
The savings account earns a low APY, but if you meet certain qualifications every quarter, you can unlock a bonus savings rate. Here are some of the other features:
Monthly fee is waived if you meet the qualifying direct deposit requirement.
Add cash with no fee at an ACE Cash Express location if you received a qualifying direct deposit in the preceding 35 days.
No ATM fees as long as you use a MoneyPass ATM.
No fees for using their overdraft service as long as you bring your balance back to positive within 24 hours.
Get direct deposits up to two days early.
What's unique: Porte has a charitable giving option. Select the charity you want to support in the app and they will make a donation based on how much you spend.
8. Acorns
You probably think of Acorns as just an investment app, but the company offers online bank accounts as well. Basically, they bundle their banking and investment products together into a monthly subscription service. You can use the Smart Deposit feature to automatically move a portion of your paychecks into your investment accounts.
There's also a Round-Ups feature that moves spare change into your investment account. While Acorns is not a bank or credit union, it partners with Lincoln Savings Bank and nbkc bank so that its checking accounts are FDIC-insured.
No overdraft fees
Fee-free ATMs within their network
Metal debit card
Get direct deposits up to two days early
Earn bonus investments when you shop certain brands and use your debit card
What's unique: The integration of mobile banking with investment services can make it easy to automate the money that goes into your investments.
9. Revolut
Revolut is an online banking app geared toward travelers. You create an account in your chosen currency and see exchange rates for different currencies in the app. This allows you to easily transfer money abroad. Revolut employs a subscription model with three options for U.S. customers.
You can choose between a free standard account, a premium account for $9.99 a month, and a metal account that comes with a metal debit card for $16.99 a month. Like Acorns, you can also use your account to make investments, including in-app crypto trades. Here are some of the other features:
Savings vaults with an APY that goes higher depending on your subscription plan
Fee-free ATMs in their network
Get direct deposits up to two days early
A round-up feature moves money into your savings or investments
10 free international transfers a month with the free standard account
What's unique: If you travel internationally, you can take advantage of the currency exchange features and access airport lounges with the premium and metal plans.
10. Quontic Bank
Quontic is a digital bank that offers checking accounts, savings accounts, CDs, money market accounts, and mortgages. Its high-yield savings account earns high interest rates making it a great alternative to Chime.
Quontic's high-interest checking account also offers some of the highest APY you can get with a checking account, provided you meet certain requirements. You can even sign up for a checking account that earns rewards in bitcoin. Some other features include:
No monthly fees
No overdraft fees
Fee-free ATMs with a larger network than most online banks (90,000)
A savings round-up option
Quontic is a Community Development Financial Institution, which means they help people who have traditionally struggled to obtain mortgage financing.
What's unique:
In addition to the Bitcoin Rewards Checking account, Quontic also offers a Pay Ring, which is a
wearable payment ring
you can use anywhere you see a contactless payment symbol.
Pro Tip
While online banks can offer these cool experimental features, you also run the risk of losing them if the bank decides that the experiment didn't work out. A startup could also go under or a small financial institution could get bought out by a larger one. You might sacrifice some stability in exchange for being an early adopter.
Pros and cons of online banks like Chime
Of course, with an online bank, you won't be able to walk into a branch and talk to a person if you have a problem. But you could save a lot of money over a traditional bank account that charges $20 monthly maintenance fees and $25 overdraft fees. Plus you can do your banking quickly just by using your phone.
However, as with most (if not all) financial products, online-only institutions come with some downsides as well. Before opening a bank account with an online-only bank or credit union, make sure you review these advantages and disadvantages.
WEIGH THE RISKS AND BENEFITS
Here is a list of the benefits and drawbacks to consider.
Pros
No overdraft, transfer, or maintenance fees. Online banks don't have to pay to operate physical bank branches, so they often pass on those savings to you in the form of low-fee or no-fee accounts.
Fee-free ATMs or ATM reimbursement. Since you can't pull up to a local branch and withdraw cash, you'll have to rely on an online bank's network of ATMs instead. Fortunately, online banks often have no-fee ATMs as long as you use one in their network. Some online accounts even reimburse you for any fees charged by the ATM company.
Higher APYs. Some online banks offer checking accounts that pay a small amount of interest that is still higher than what traditional institutions pay. And some of the online savings accounts pay higher-than-usual APYs.
Better app features. Some are better than others, but these institutions are designed to be used online, so they tend to have high-quality apps with lots of convenient features. You can easily deposit checks using your phone, and you may find budgeting tools and easy access to customer service as part of the app.
Cons
Service interruptions. Even though most Americans have reliable internet in their homes, power failures and internet disruptions still happen. During moments like this, you're stuck until you find an internet connection again since you can't visit a local branch with online-only institutions.
Depositing cash can be hard. With no physical locations, you have to rely on ATMs to deposit cash into your bank account. Though you can complete nearly every banking service online, most online-only institutions still make it difficult to deposit cash.
No personal relationships. If you prefer to speak with people face-to-face about your banking needs, an online bank or credit union isn't for you. This doesn't mean you can't speak to a real person, as many online institutions have reliable customer service departments. But you won't be able to visit a physical branch and speak to someone in person.
Related reading:
For more information on the types of fees checking accounts may charge, take a look at our article discussing each of
those fees
.
FAQs
What is comparable to Chime?
Some of the other financial technology companies that are similar to Chime include Current, Upgrade, Porte, and Revolut. Each company is partnered with a bank to offer FDIC insurance, such as nbkc bank or Coastal Community Bank, and they all have mobile banking apps with unique features.
Is Chime or Varo better?
Both Chime and Varo offer checking accounts, savings accounts, and credit cards. But Varo also offers personal loans. They both have pretty similar features. One difference is that you can deposit cash for free at Walgreens and Duane Reade locations if you have Chime, whereas you may have to pay fees to deposit cash into a Varo account at third-party locations.
Can I have two Chime accounts?
You can only have one Chime account per person and they do not offer joint accounts. But you can have a Chime debit card and a Chime credit card.
What banks are affiliated with Chime?
Chime is a financial technology company rather than a bank. Chime's banking services are provided by The Bancorp Bank, N.A. or Stride Bank, N.A.
Does Chime have Zelle?
Chime does not have Zelle integrated into its accounts. But it does have a feature called Pay Anyone that works sort of like Venmo. You can send money instantly to other Chime members while other people have 14 days to enter their debit card info and claim the money.
Key Takeaways
Online banks have become popular because they can offer a checking account or savings account with minimal fees compared to those of traditional financial institutions.
There are many online banks or banking apps similar to Chime, which is actually a financial technology company partnered with a bank to offer FDIC insurance.
Online banks like Chime include Ally, Varo, Axos, Capital One 360, Current, Upgrade, Porte, Acorns, Revolut, and Quontic.
Each bank has unique features, such as integration with investment accounts, buying and selling crypto, charitable giving, easy currency exchanges, and more.
Interest rates can change all the time, but some online banks offer accounts with higher yields than you might find at other institutions.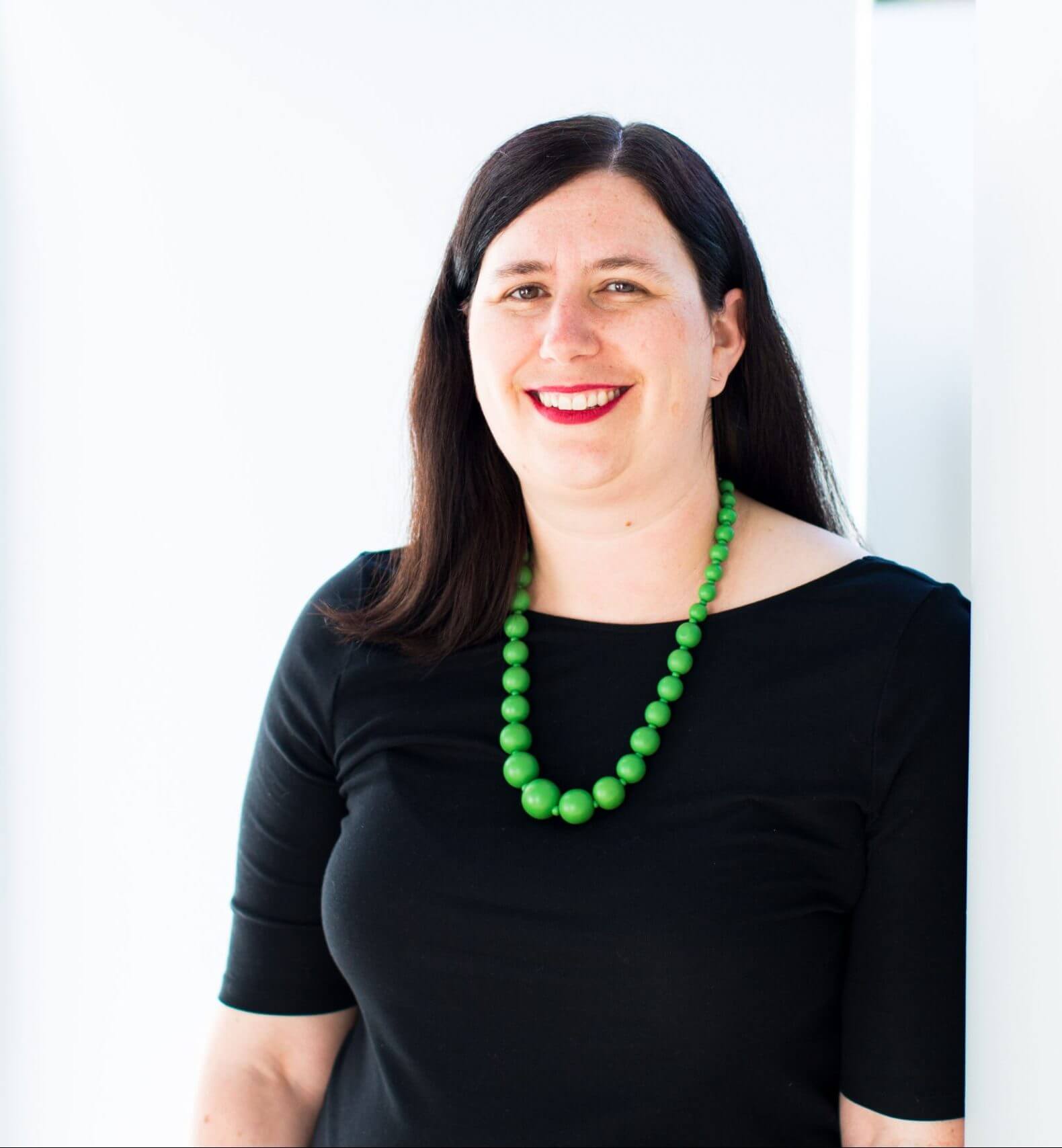 Cara Corey is a writer and editor who loves to help people make sense of confusing topics. Her work has been featured in many blogs, newspapers, and magazines, including the Des Moines Register, Boulder Daily Camera, Better Homes and Gardens, and Parents Magazine.