Article Summary:
An initial public offering (IPO) is when a private company goes public for the first time and begins selling stocks. Some of 2002's most notable IPOs included A&W, Netflix, PayPal, and Dick's Sporting Goods.
An initial public offering (IPO) is a big deal for companies. If successful, it can build their credibility and income, and even make it easier to get additional financing. In 2002, there were 75 IPOs with the average deal amount being $339.2 million.
But what is an IPO? Is it really that important? In this article, we'll outline what an IPO is, why it's such a big deal, and what were 10 of the most notable IPOs in 2002.
What is an IPO?
IPO stands for initial public offering. An initial public offering is when a private company sells its stocks to the public market for the first time. By doing this, a company is transitioning from being owned privately to being owned publicly. You will sometimes hear the IPO process referred to as "going public" or "stock launch." After a company's IPO on, for instance, the New York Stock Exchange, people can buy and sell the stock on that exchange.
An IPO helps to establish a trading market for the company's shares. In conjunction with an IPO, a company usually applies to list its shares on an established stock exchange, such as the New York Stock Exchange or NASDAQ. Any planned exchange listing will typically be disclosed in the prospectus for the IPO." — SEC Office of Investor Education and Advocacy
Benefits of an IPO
Making an IPO is a very big deal for any company, as it gives them the chance to grow, build their wealth, and boost their public profile. It also adds a certain level of credibility to the company name. Here are a few other benefits of a company making an IPO:
Making an IPO brings a lot of publicity to the company.
It's potentially a cheaper way to raise capital as opposed to seeking out private investors or relying on bank loans.
Funds earned through the stock market can help pay off debt or finance company development.
Being part of the stock market can help a company secure better terms from lenders.
Overall, a successful IPO can bring a lot of positive publicity and income to a company.
Pro tip
Did you know the stock market isn't the only thing you can invest in? While it's the best known, you also have other products you can invest your money in. Here are a few ideas:
Ten companies that had their IPOs in 2002
Here are 10 notable companies that had their IPOs in 2002:
A&W (Canada)
A&W Food Services of Canada, Inc., entered the IPO market with $83.4 million on February 15, 2002. Because it is located in Canada, A&W is part of the Toronto Stock Exchange located in Ontario, Canada.
A&W is a fast food restaurant that specializes in root beer, burgers, and chicken. The restaurant chain has been located in Canada since 1956, though it originated in the United States. There are currently more than 1,000 A&W restaurants across Canada.
Alcon
Alcon entered the New York stock exchange on March 21, 2002, pricing 69.7 million shares at $33 each. They ended up selling nearly $2.3 billion in stock on the first day.
Alcon is an ophthalmology company located in 60 different countries. They opened in Fort Worth, Texas, in 1945 and focus on eye care as well as research and development.
Big 5 Sporting Goods
Big 5 Sporting Goods raised more than $100 million when it entered the public markets in June 2002. This money allowed them to open a large distribution center in California that is still in operation today.
The sporting goods store opened in 1955 under the name "Big 5 Stores." It changed its name and began specializing in sports equipment in 1963. Today, there are more than 400 Big 5 Sporting Goods stores located throughout the United States.
Dick's Sporting Goods
Another sporting goods store that entered the stock market in 2002 was Dick's Sporting Goods. Dick's Sporting Goods entered the stock market with about 9.5 million shares, with an offering price of $12 each on the first day. By the end of the week, shares were selling for $14.95 each, though the IPO price was as high as $15 at one point.
Dick's Sporting Goods was founded by 18-year-old Dick Stack in 1948 in Binghamton, New York. What started out as a bait-and-tackle shop is now an expansive, well-known store specializing in all kinds of sports equipment. There are now more than 850 stores owned and operated by Dick's throughout the United States.
GameStop
Well-known gaming store GameStop entered Wall Street on February 12, 2002, under the symbol "GME." They offered just over 18 million shares with an offering price of $18 per share. The company ended up earning around $325 million by the end of the day.
GameStop first opened its doors in 1984 under the name Babbage's. Today, GameStop has over 2,000 locations throughout the United States. It sells video games, toys, computers, and other electronic devices.
Netflix
This popular streaming service went public on May 23, 2002, with 5.5 million shares at an offer price of $15 per share. Netflix earned around $8.2 million and ended up closing the day with a price of $16.75. After that successful first day, it continued to thrive in the market, proving to be one of the more profitable companies for investors in the stock market.
When Netflix launched in 1998, it started out as a DVD rental service. Over time, it has evolved into what we know as the streaming service today. It has around 200 million subscribers.
Overstock.com
Overstock.com entered the IPO market with 3 million shares and an offer price of $13 per share. It ended up raising $39 million by closing. It closed with stocks priced at $13.03, just three cents over the initial price.
The Salt Lake City-based company opened in 1999 and sells brand-name merchandise at a discounted price. They sell a large variety of products including kitchenware, bedding, furniture, electronics, jewelry, and more.
PayPal
Financial technology company PayPal went public in February 2002 with an IPO price of $13 per share. It had an incredibly successful IPO, as it closed at $20.09 per share. In total, PayPal earned around $70.2 million at closing.
PayPal was founded in 1998 and became the world's first digital payment platform. Their popularity rose quickly, and they gained over a million users just two years later. Today, PayPal has around 429 million active accounts.
Red Robin
The beloved burger chain restaurant Red Robin first went public in July 2002, selling 4 million shares beginning at $12 each. It sold for $13.06 at its peak but closed at just $12.22. Red Robin ended up earning around $60 million at closing.
Red Robin first opened in the 1940s and was originally named Sam's Red Robin. The restaurant currently has at least 346 restaurants operating in the United States and Canada.
Wynn Resorts
Wynn Resorts entered the stock market in October 2002, offering 34.6 million shares at $13 per share. They ended up raising around $790 million by closing.
The Las Vegas-based luxury resort has locations in Las Vegas, Boston, and Macau. The Vegas location was the first resort to open, followed by the Boston location and then Macau. Each resort offers its own set of luxuries, including nightclubs, golf courses, casinos, spas, and more.
Spelling trivia:
Though "
Macao
" has become the preferred spelling according to Merriam-Webster, the resort in that location's official branding is "
Wynn Macau.
"
FAQ
How much was Apple stock worth in 2002?
The closing price for Apple (AAPL) on December 31, 2002, was $0.22. This represented a 35% drop from 2001.
What was Amazon's stock in 2002?
On December 31st of 2002, Amazon's stock price closed at $0.94 — a 73% jump from the previous year.
When did Google go public?
Google went public in 2004, six years after it was founded.
What year had the most IPOs?
2021 had an all-time high with 1,035 IPOs. (True as of 2022.)
Key takeaways
IPO stands for initial public offering and is when a private company sells stocks on the stock market for the first time.
The IPO process is sometimes referred to as a stock launch or going public.
Netflix, GameStop, and PayPal are three notable companies that had their IPOs in 2002.
PayPal had one of the most successful IPOs, closing with its price more than double what owners initially asked for.
Help for stock market newbies
Investing in the stock market can be a valuable way to use your money, but it can be confusing to newbies. If you want to invest in the stock market but are unfamiliar with how the market works, check out SuperMoney's eight basic concepts of the stock market.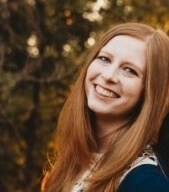 Camilla has a background in journalism and business communications. She specializes in writing complex information in understandable ways. She has written on a variety of topics including money, science, personal finance, politics, and more. Her work has been published in the HuffPost, KSL.com, Deseret News, and more.