Summary:
An initial public offering (IPO) is when a private company goes public for the first time and begins selling stocks. Some of 2015's most notable IPOs include Shake Shack, Etsy, and Ferrari.
An initial public offering (IPO) is a big deal for companies. If successful, it can build their credibility and income and even make it easier to get a business loan. In 2015, there were 150 IPOs with the average deal amount being $96 million.
But what is an IPO? Is it really that important? In this article, we'll outline what an IPO is, why it's such a big deal, and what ten of the most notable IPOs from that year were.
10 companies that had their IPO in 2015
Here are ten notable companies that had their IPO in 2015:
Bojangles
The fast food restaurant Bojangles made its debut in the stock market on May 8, 2015. Its starting price was $19 a share and rose to above $27 at one point. It closed at $23,75, resulting in a 25% gain.
Bojangles specializes in fried chicken, biscuits, and sweet tea. Bojangles had more than 600 restaurants at the time of their IPO.
Etsy, Inc.
The online marketplace Etsy, Inc. (more commonly referred to as Etsy) entered the stock market with its IPO priced at $16 per share. Etsy closed with an 88% gain at $30 per share. In total, they raised $267 million.
Etsy was founded in 2005 and is a marketplace that functions completely online. The company allows people to buy and sell unique items that are usually homemade or collectibles.
Fitbit
In June 2015, the fitness company Fitbit began trading shares at $20 each. It raised to $30 per share at one point and closed with a 48.4% gain at $29.68.
Fitbit was founded in 2007 and sells wearable fitness-tracking devices. These gadgets gained popularity after they were worn by popular celebrities such as former president Barack Obama, singer Britney Spears, and actor Ryan Reynolds.
Ferrari
This Italian luxury sports carmaker launched its IPO in October 2015, selling just over 17 million shares at $52 each. Ferrari closed with a 5.7% gain, earning around $893 million, all while displaying their famous cars outside the New York Stock Exchange.
The luxury auto company was founded by Italian Enzo Ferrari. Ferrari built and debuted its first car in 1947. Today, these luxury sports cars can be found worldwide.
Instructure
In November 2015, this Salt Lake City-based company became public and offered over 4 million shares priced at $16 each. The company would later go private and re-enter the stock market in 2021 for $20 a share.
Instructure is an educational technology company that was founded in 2008. They develop and publish well-known learning management systems such as Canvas and MasteryConnect. Their technology is used by people around the world.
Party City
Party City became public in April of 2015 with an IPO price of $17 per share. It gained 20% at closing with shares selling for $20.70. In total, Pary City raised about $372 million.
Party City specializes in exactly what it sounds like: Parties. The company sells party supplies for every occasion and operates worldwide. At the time of its IPO, Party City had 860 stores in operation, with plans to open 30 more each year.
Planet Fitness
Gym company Planet Fitness joined the New York Stock Exchange in August 2015, selling over 13 million shares for $16 each. Unfortunately, shares dropped to 13.75 after opening but were able to rise back up to $16 by closing.
Planet Fitness was founded in New Hampshire in 1992. At the time of their IPO, it was considered one of the fasted-growing fitness centers in the United States. In 2015, Planet Fitness had more than 7 million members and 976 store locations.
Shake Shack
Beloved hamburger joint Shake Shake first appeared in the stock market in January 2015, offering over 5 million shares at $21 per share. At its highest, Shake Shack was selling stocks for $52.50. Stocks were going for $45.90 by closing, and Shake Shack received around $112.3 million in proceeds from the IPO.
Shake Shack first opened in 2004 in Madison Square Park. They are known for their burgers, hot dogs, frozen custard, and more. Today, they have locations throughout the United States and the world.
TransUnion
Credit bureau TransUnion became public in June 2015. Prices started at $22.50 per share and closed at $25.40, resulting in a 12.89% gain. TransUnion's net proceeds from the IPO were around $626.5 million.
TransUnion is a major credit bureau that gathers credit reports, history, and activity.
Wingstop Inc.
The famous chicken wing chain restaurant entered the stock market in June 2015 with an IPO price of $19 per share. Stocks rose to $31 per share at one point at closed at $30.59: a 61 percent rise.
Wingstop was founded in 1994 in Dallas, Texas, and features chicken wings with a large variety of flavors. Wingstop restaurants can be found throughout the world.
What is an IPO?
IPO stands for initial public offerings. An initial public offering is when a private company sells its stocks to the public market for the first time. By doing this, a company is transitioning from being owned privately to being owned publically. You will sometimes hear the IPO process referred to as "going public" or "stock launch." After their initial IPO, people can buy and sell their stock on the New York stock exchange.
Benefits (and disadvantages) of an IPO
Making an IPO is very big for any company, as it gives them the chance to grow, build their wealth, and boost their public profile. It also adds a certain level of credibility to the company name. However, there are also some serious disadvantages to consider. Here are a few other benefits and drawbacks of a company making an IPO.
WEIGH THE RISKS AND BENEFITS
Here is a list of the benefits and drawbacks to consider.
Pros
Making an IPO brings a lot of publicity to the company.
It's potentially a cheaper way to earn capital as opposed to private investors or bank loans.
Funds earned through the stock market can help pay off debt or help them develop their company.
Being part of the stock market can help a company secure better terms from lenders.
Cons
Additional regulatory requirements.
Founders may lose control of their company.
IPO transaction costs.
PRO TIP
It's not easy to spot IPOs with potential. Try to select IPOs that have a strong underwriter, such as a major investment firm, and always read the prospectus of the new company. If a broker is pitching an investment in an IPO too hard, be skeptical.
FAQ
What happened in 2015 to the stock market?
In 2015, the stock market experienced a period of volatility and uncertainty. The year began with a sharp sell-off in global stocks, triggered by concerns over the slowing Chinese economy and a sharp drop in oil prices. This led to the worst start of a year for the S&P 500 since 2008.
Throughout the year, there were several other market corrections, including a 10% drop in August, triggered by fears of a hard landing in China, and a further sell-off in December, following the Federal Reserve's decision to raise interest rates for the first time in almost a decade. However, despite these setbacks, the market finished the year with modest gains, with the S&P 500 ending the year up 1.4%, and the Dow Jones Industrial Average ending the year up 2.2%.
What were the best stocks to buy in 2015?
It's difficult to say which stocks were the best to buy in 2015 as it depends on an individual investor's risk tolerance, investment horizon, and the specific market conditions at the time. However, some stocks that performed well in 2015 include:
Amazon: The e-commerce giant saw its stock price rise by over 120% in 2015, driven by strong earnings and revenue growth.
Netflix: The streaming company's stock price also rose by over 130% in 2015, due to its growing subscriber base and increasing international expansion.
Facebook: The social media giant's stock price rose by over 30% in 2015, driven by strong mobile ad revenue growth and the success of its Instagram and WhatsApp acquisitions.
Google: The technology giant's stock price rose by over 20% in 2015, driven by strong growth in mobile advertising and solid results from its YouTube and Android businesses.
UnitedHealth Group: The healthcare company's stock price rose by over 25% in 2015, driven by strong earnings and revenue growth.
Why did the market crash in 2015?
The market crash in 2015 was caused by a combination of various factors, which included:
Economic slowdown in China: China was one of the main drivers of global economic growth, and when its economy began to slow down in 2015, investors became concerned about the ripple effects on the global economy.
Falling oil prices: The sharp decline in oil prices in 2015 led to a decline in energy stocks and concerns about the financial health of some oil-producing countries.
Interest rate hike: The Federal Reserve announced in December 2015 that it would raise interest rates for the first time in nearly a decade, which caused uncertainty and volatility in the market.
Greece and Eurozone crisis: The ongoing debt crisis in Greece and uncertainty about the future of the Euro zone also contributed to the market crash.
Global Geopolitical Risks: Tensions between Russia and Ukraine, ISIS and the refugee crisis in Europe, and the ongoing civil war in Syria all contributed to the market's decline.
Key takeaways
IPO stands for initial public offering and is when a private company sells stocks on the stock market for the first time.
The IPO process is sometimes referred to as a stock launch or going public.
Shake Shack, Etsy, and Fitbit are three notable companies that had their IPO in 2015.
Shake Shack had a successful IPO, with stock priced at $52.50 at one point.
Learn how to invest in the stock market
Investing in the stock market can be a valuable way to use your money, but it can be confusing to newbies. If you're wanting to invest in the stock market but are unfamiliar with how the market works, check out SuperMoney's eight basic concepts of the stock market.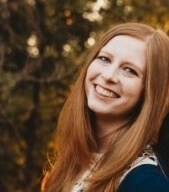 Camilla has a background in journalism and business communications. She specializes in writing complex information in understandable ways. She has written on a variety of topics including money, science, personal finance, politics, and more. Her work has been published in the HuffPost, KSL.com, Deseret News, and more.