Summary:
An initial public offering (IPO) is when a private company goes public for the first time and begins selling stocks. Some of 2017's most notable IPOs included Blue Apron, Carvana, and Roku.
An initial public offering (IPO) is a big deal for companies. If successful, it can build their credibility and income, and even make it easier to get additional financing. But what is an IPO? Is it really that important? In this article, we'll outline what an IPO is, why it's such a big deal, and what were 10 of the most notable IPOs in 2017.
Ten companies that had their IPOs in 2017
Here are 10 notable companies that had their IPOs in 2017:
Blue Apron
This meal kit company entered the stock market in the summer of 2017 with its IPO priced at $10 per share. This was lowered from the initial estimated price of $15-$17 to deal with competitors like Whole Foods, HelloFresh, and Amazon. Blue Apron aimed to sell 30 million shares and raise about $300 million. Stocks didn't experience much fluctuation, with the price rising only to $11 at one point before dipping back to $10 at closing.
Blue Apron focuses on selling and delivering portioned ingredients for specific recipes. Blue Apron was the first food delivery business to have an IPO, but they do face many competitors.
Carvana
Carvana began trading on the New York Stock Exchange (NYSE) at the end of April 2017. It offered 15 million shares at $15 each. Unfortunately, shares dropped 14 percent to $13.50. In the end, Carvana ended up raising about $225 million through their IPO.
Carvana is an online used car retailer famous for its car vending machines. It was founded in 2012 and buys, refinances, and sells cars in cities throughout the United States.
Chicken Soup for the Soul Entertainment
Chicken Soup for the Soul Entertainment, a publisher of uplifting and entertaining videos, made its debut in the stock market in the summer of 2017 with a goal to raise $30 million. The entertainment company offered 900,000 shares at $12 each, with the opportunity to sell additional shares. By closing, Chicken Soup for the Soul Entertainment had sold a total of 2.5 million shares for $12 per share.
The company was originally founded by motivational speakers Jack Canfield and Mark Victor Hansen in 1993. What started out as self-help books and inspiring stories has evolved into positive and inspiring videos.
Funko
Washington-based pop culture company Funko went public in early November 2017. Funko priced its 10.4 million shares at $12 per share but experienced some disappointment in the stock market. Come closing, the price of shares had dropped down 41 percent to $7.07. It only raised $125 million, failing to reach its goal to earn $245 million. It was the worst first-day return for an IPO in 17 years.
Funko was founded in 2005 and specializes in manufacturing and selling pop culture collectibles. They're best known for their bobbleheads and figurines, but also sell accessories, action figures, and games.
HelloFresh
German meal kit company HelloFresh entered the Frankfurt Stock Market in the fall of 2017 pricing its shares at €10.25, or around $11.91. The debut came just a few months after their competitor Blue Apron went public earlier in the year. Come closing, HelloFresh earned more than double Blue Apron's earnings.
HelloFresh was founded in Berlin, Germany in 2011. It now operates worldwide and is one of the largest meal-kit providers in the United States.
MuleSoft
MuleSoft took the crown from Snap for the best first-day IPO gains in 2017. MuleSoft went public in March of 2017, pricing its 13 million shares at $17 each. It experienced a 45 percent raise as shares reached a high of $25.92 before dipping to $24.75 at closing.
MuleSoft is a software company founded in 2006 and helps businesses connect data across on-premise devices. Its headquarters are in San Fransisco, California.
Redfin Corporation
13 years after its creation, the real estate business Redfin went public in July 2017. Redfin's IPO price was $15 per share. The stock rose 44.7 percent on the first day of trading, resulting in earning $138.5 million.
Redfin focuses on buying and selling homes using a mobile app. Scheduling tours and looking at listings can all be done virtually. The company was founded in 2004 and has been referred to by its CEO as the "Apple of real estate."
Roku
Roku made its debut on the NYSE in September 2017, selling 18 million shares. It opened at $14 per share and experienced a 67% rise, with the closing IPO priced at $23.50. It aimed to sell 15.7 million shares and, in the end, raised $219 million.
Roku specializes in manufacturing digital media players for video streaming. At the time of their IPO, Roku was the number one TV streaming platform in the United States and had over 15 million active accounts.
Snap Inc.
Snap Inc., home to the popular app Snapchat, entered the stock market in March 2017 with 200 million shares at a price of $17 each. Snap experienced major success on its first day of trading, earning up to 44 percent with a closing price of $24.48 per share. At its highest, Snap was selling shares as high as $26.05. At the time, it was the best first-day IPO of the year.
Snap is a social media company founded in 2011. It is the creator of Snapchat, a social media app designed to send picture messages that disappear a few seconds after they are initially viewed. The company is based in California.
Stitch Fix
Stitch Fix went public in November 2017 with shares priced at $15 each. Prices jumped 20 percent briefly before dipping to just below $15. Prices closed at $15.15 per share. In the end, Stitch Fix had only sold 8 million shares of its 10 million goal.
Stitch Fix sells clothing in monthly subscription boxes to their customers. Shipments include apparel, shoes, and accessories that are hand-selected for each client. The company was founded in 2011 in San Fransisco, California.
What is an IPO?
IPO stands for initial public offerings. An initial public offering is when a private company sells its stocks to the public market for the first time. By doing this, a company is transitioning from being owned privately to being owned publically. You will sometimes hear the IPO process referred to as "going public" or "stock launch." After their initial IPO, people can buy and sell their stock on the New York stock exchange.
Benefits and disadvantages of an IPO
Making an IPO is very big for any company, giving them the chance to grow, build their wealth, and boost their public profile. It also adds a certain level of credibility to the company name. However, there are also some serious disadvantages to consider. Here are a few other benefits and drawbacks of a company making an IPO.
WEIGH THE RISKS AND BENEFITS
Here is a list of the benefits and drawbacks to consider.
Pros
Access to capital.
Enhanced visibility and credibility.
Increased liquidity.
Employee incentives.
Being part of the stock market can help a company secure better terms from lenders.
Cons
Additional regulatory requirements.
Founders may lose control of their company.
IPO transaction costs.
PRO TIP
It's not easy to spot IPOs with potential. Try to select IPOs with a strong underwriter, such as a prominent investment firm, and always read the prospectus of the new company. If a broker is pitching an investment in an IPO too hard, be skeptical.
FAQ
What is the largest IPO in history?
Alibaba Group Holding Limited's 2014 IPO holds the title of the largest IPO in the United States to date.
What stock grew the most in 2017?
Nektar Therapeutics grew the most in 2017 with a 387% return.
What are the top 5 IPOs?
The top five IPOs are Mobileye Global Inc., Alibaba Group Holding Limited, SoftBank Group Corp., Visa Inc., and Airbnb Inc.
Key takeaways
IPO stands for initial public offering and is when a private company sells stocks on the stock market for the first time.
The IPO process is sometimes referred to as a stock launch or going public.
Hostess, Nutanix, and Trivago are three notable companies that had their IPO in 2016.
Nutanix had a particularly notable IPO, gaining 137% at its public debut.
Learn how to invest in the stock market
Investing in the stock market can be a valuable way to use your money, but it can be confusing to newbies. If you're wanting to invest in the stock market but are unfamiliar with how the market works, check out SuperMoney's eight basic concepts of the stock market.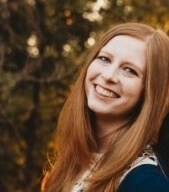 Camilla has a background in journalism and business communications. She specializes in writing complex information in understandable ways. She has written on a variety of topics including money, science, personal finance, politics, and more. Her work has been published in the HuffPost, KSL.com, Deseret News, and more.