Summary:
The cost of owning a boat will vary depending mostly on the type of boat you want and whether you have the space to store it yourself. If all you need is a dinghy, and you have a shed in which to store it, you could be in fishing heaven for as little as a couple of hundred dollars (if you don't mind navigating the murky waters of Craigslist, that is). If you want a new boat, however, or even a used boat from a certified dealer, you're looking at an initial investment of tens of thousands of dollars on the low end.
Who hasn't dreamed of relaxing on the deck of their own boat, soaking in the sun with a cool beverage in hand? Or of speeding across the waterways, perhaps towing a tuber in your wake? Unless your dreams involve super-yachts with helicopter pads, the cost of boat ownership can actually be relatively manageable.
Keep reading for more information on boat ownership costs, including the purchase price, storage fees, operating costs, and maintenance fees. We'll also explore different options for boat financing, such as boat loans, and what a boat insurance company is likely to consider when calculating your rate.
Buying a boat
The first major expense you will incur as a new boat owner is the boat's purchase price. You will also need to pay sales tax, registration costs, and insurance. Of course, what kind of boat you purchase will greatly affect the purchase price.
Types of boats
Just like with cars, purchase prices of boats vary wildly depending on the type of boat, its condition, and whether you choose to buy new or used. The most important cost variant is the type of boat you want to buy, which depends entirely on how much boat you need.
Broadly, boats can be lumped into three categories: unpowered boats, sailboats, and motorboats.
Unpowered
As you might expect, unpowered boats have no inherent mechanism to propel themselves. In other words, you have to do the rowing yourself. These boats tend to be quite simple, and are therefore the most affordable watercraft out there. Unpowered boats include rowboats, canoes, kayaks, etc.
Depending on whether you want to add on a motor and the condition of the boat, you could be the proud owner of an unpowered boat for anywhere between $300 and $2,000.

IMPORTANT! Keep in mind that a good deal doesn't always mean less money. For instance, if you buy a boat for under $500, you might need to shell out some serious cash for maintenance costs before the thing holds water.
Sailboats
Sailboats use the wind as their main form of propulsion. While they may have small motors to help you cruise if the wind dies, you're generally relying on Mother Nature to keep you moving. Despite the fact that sailboats don't run on a motor, they can be some of the most expensive boats out there, especially when you consider recurring costs.
If you're comfortable wading through the dregs of Craigslist, you could be lucky enough to find a sailboat for as little as $2,000. (Just be wary of the condition your $2,000 sailboat will be in.) Many of the sailboats available through registered second-hand dealers, on the other hand, are priced between $30,000 and $500,000 depending on the length of the boat and its condition.
Pro Tip
Because sailboats tend to be more complicated to operate than a motorboat, new boat owners may want to avoid these vessels. That being said, if you're determined to buy a sailboat, you can take sailing and navigation classes before sailing away on the seven seas.
Motorboats
Motorboats vary in price wildly depending on their brand and intended purpose. Just like you could buy a used Toyota Corolla for under $2,000 or a new Ferrari for untold millions, what you end up spending on a motorboat will depend entirely on the manufacturer, model, year, and condition the boat is in.
There are two main distinctions worth noting in terms of the type of motorboat you might buy. These distinctions have everything to do with what you plan on using your boat for.
Displacement hull. Boats with displacement hulls rest in the water all of the time, and so they move slower and more efficiently than boats with planing hulls (see below). If you're looking to have a nice, relaxing afternoon on the lake, or sail calmly up the coast, you'll want a displacement hull boat.
Planing hull. Boats with planing hulls, on the other hand, are designed for speed. Their hulls actually rise out of the water when they get up to speed, and so they can move much faster than displacement hull boats (though they use quite a lot more energy to do so). If you're interested in water sports (tubing, water skiing, or wakeboarding), you're going to need a boat with a planing hull.
If you're going to buy a boat used (i.e. on Craigslist or similar), there doesn't seem to be much of a distinction between the price of a planing or displacement hull boat. The main determining factors of price, as noted above, is the manufacturer, the year, and the condition of the boat.
How to finance a boat purchase
If the boat you want will cost you more than you have stashed away in cash, you can finance your purchase. Similar to purchasing a car, there are various ways you can go about getting a loan for your boat.
Keep in mind that these are just estimates from one financial institution, and you should do some more homework before making a purchase.
Secured personal loans. You can typically get secured loans through a bank or a credit union. They're considered "secured" because they take something as collateral in the event that the loan goes unpaid — in this case, the boat itself. Because these loans are considered safer for lenders, they tend to be less restrictive and have lower interest rates.
Unsecured personal loans. These are rather uncommon in the case of a purchase like a boat. However, you may be able to find an unsecured loan lender if you don't want your boat put up as collateral. But be warned: These loans will be more restrictive and more expensive.
Home equity lines of credit and loans. If you own a home and have some equity built up, taking out a home equity loan might just be the most cost-effective way of financing your boat. Interest rates on home equity loans tend to be much lower than even standard secured loans.
Home equity investments. Home equity agreements, also known as shared equity agreements, are an attractive option for people who either don't qualify for traditional home equity financing or want to tap into their home equity without getting into debt. Here is our list of the top-rated home equity investments.
While home equity loans are typically lower in interest, remember that the reason for this is your house. If you miss payments on your loan, your house may suffer the consequences. Because of this, make sure you compare all of your options before getting a home equity loan.
Boat taxes
There are two types of taxes you might have to pay on a boat when you purchase it: sales tax and use tax. Luckily, you'll only ever have to pay one of the two, and you might be able to finagle your purchase to get the best rate.
Sales tax. Just like everything else you buy, you will be charged sales tax from a dealer when you purchase a boat. This will be equal to the sales tax rate in the state where you purchase the boat.
Use tax. If you purchase your boat used, on the other hand, the seller is unlikely to charge you sales tax. In this case, you are responsible for paying use tax in the state in which the boat will primarily be used.
If you want to make sure you get the lowest sales tax rate possible, use this tool to look up tax rates in the state you live in and those nearby.
Boat registration
Registering your new boat will vary in cost depending on where you live and how long your boat is. That being said, it's one of the smaller costs of owning a boat. In New York, for example, they break the cost of boat registration down as follows:
Less than 16 feet: $26.25
16 to 25.9 feet: $57.50
26 feet or longer: $93.75
You may also have to pay a title fee ($50 in New York) as proof of ownership of the boat. This price will depend on where you reside, how you purchased your boat (i.e. used or new from a dealer), and how long your boat is.
Boat insurance
The cost of insuring your boat will vary depending on the type of boat you have, where that boat is located, what you use it for, how old it is, and what your boating safety record looks like. While there are discount insurance companies that advertise yearly boat insurance costs of as low as $85, you should be wary of policies like this that may not cover all that much.
Progressive estimates the average cost of insurance for a boat between $263 per year (in states like Montana, Nebraska, and Ohio) to $527 per year (in states like Alaska, Florida, and Hawaii). While not all states require you to have insurance for your boat, this is a cost you don't want to skimp on. If you wouldn't drive a car that isn't insured, you shouldn't pilot an uninsured boat either.

Related reading:
For a deep dive on the ins and outs of boat insurance, check out our article on the subject
here
. We've also done a comparison of boat insurance options, which you should definitely peruse before making a decision.
Transporting your boat
Unless you buy your boat in the exact body of water you plan to use it in, you'll probably need a boat trailer to transport it as well as a tow vehicle strong enough to pull that trailer.
The size of your boat will largely determine the cost of your boat trailer. A single axle trailer (capable of carrying smaller boats between 10′ and 14′) will likely range between $800 and $1,400. If, however, you've got a larger boat (up to 25′), you're looking at a trailer price between $3,000 and $5,500.
Storing your boat
There are three options for storing your boat outside of boating season: in the water, outside, and inside. Depending on where you live and what kind of space you have access to, you could do any of these for free.
If, however, you live somewhere that gets cold in the winter and don't have room on your property for a boat, you'll have to pay for winter boat storage. As with everything, these prices will vary considerably depending on where you are and how large your boat is.
Wet slip storage
You can store your boat at a marina — also called "wet slip" storage — in the water year-round in many places. This is arguably the most convenient method of storing your boat, as you don't have to take it out of the water to store it (though you will need to take it out to do yearly maintenance).
All of these variables factor into the total cost of storing your boat in a wet slip. One marina in Alabama, for example, charges between $3,905 and $6,435 per year to store your boat in a wet slip, depending on its size.

IMPORTANT! Remember that if you live somewhere where water freezes in the winter, you'll need to winterize your boat. This may mean adding an agitator to ensure that the water doesn't freeze around your boat, which can cause hull damage.
Exterior dry storage
Storing your boat outside and on land for the winter is the most economic route for sure. The average costs of exterior storage are between $20 and $50 per linear foot, depending on where you reside. The nice thing about choosing to store your boat outside is you aren't bound to marinas as options. Many storage facilities offer parking spaces, which can be quite a bit cheaper than official boat storage.
At this facility in Rochester, NY, for example, you could store a 25′ boat for $60/month. At a moderately priced exterior boat storage facility, the same kind of storage could cost you on average $145/month.
Interior dry storage
Storing your boat inside will cost you a bit more than storing it outside, but probably not as much as keeping it in the water. The average cost of interior boat storage is between $50 and $200 per linear foot, again depending on where you're located.
Interior dry storage will also provide you with the greatest piece of mind: Your boat will be in a locked facility, protected from the elements by a roof and four walls. If you can afford it, this might be the best way to go.
Annual maintenance
As a general rule of thumb, you can expect to pay approximately 10% of your boat's value in annual maintenance. This figure is a rough estimate, of course, and the actual costs will depend on how much preventative maintenance you want to do and what kind of boat you have. (Obviously, if you don't have a sailboat, you won't have to maintain the sails.)
Painting your boat
To prevent water, sun, and other weather damage, you'll need to maintain both the bottom and topside paint jobs of your boat.
Bottom painting. Painting the bottom of your boat isn't something you need to do every year, especially if you have a fiberglass or metal hull. The cost of hiring someone to paint the hull of your boat will vary. One estimate puts the average cost somewhere between $20 and $45 per linear foot, depending on the condition of the hull and what type of paint you choose to use.
Topside painting. Painting the topside of your boat (the part that rests above the water) is necessary because paint prevents sun and weather damage. The price of a professional topside painting will also vary, depending on the condition and quality of paint. The average cost, however, is somewhere around $200 to $250 per linear foot.
Winterization/engine maintenance
If you live somewhere it gets cold during the winter, you'll need to winterize your boat before storing it for the season. This consists of some basic annual maintenance on your boat's engine to prevent it from seizing up and making sure it'll run smoothly when you fire it back up in the spring. Winterizing your boat also involves cleaning it from top to bottom and maintaining other systems to ensure they'll work properly when it's time to use them again.
You could do this yourself or hire someone to do it for you. Hiring a professional is probably the best way to go if you're new to boating, and it should only cost you on average $300 (unless you have a really huge boat). If you're looking to do the work yourself, there are plenty of YouTube videos that will walk you through the process.
Additional costs
Once you get the larger costs out of the way, don't forget to take care of the little things. This includes ensuring your boat is safe for you and any passengers you want to bring onboard. In addition to the obvious (like life jackets), you'll want to purchase the following:
Fire extinguisher (required depending on the engine and fuel type)
Medical kit and safety kit
Life rings
Depending on where you'll sail and why you're out there, you may need some additional supplies to keep onboard at all times. Otherwise, you're ready to set sail on your dream boat.
How much does it cost per year to own a boat?
Here's a breakdown of all of the annual costs outlined above. For the sake of consistency, we're going to use a 20′ fiberglass motorboat as the example here.
Since all annual costs vary depending on the type of service you choose, we're going to aim for middle-of-the-road for everything. We're also assuming that you hired out all the work that you could feasibly do yourself.
Category
Cost
Interior dry storage
$2,000 (roughly $100/linear foot)
Insurance
$350
Winterization
$300
Hull painting*
$700 (roughly $35/linear foot)
Topside painting*
$4,000 ($200/linear foot)
Safety equipment**
Roughly $280
Total (with painting)
$7,630
Total (without painting)
$2,930
*Not an annual expense
**Cost of four adult life jackets, fire extinguisher, and medical kit.
FAQs
Is owning a boat a lot of work?
It sure can be, if you want to do the work yourself. You can also hire out most of the time-consuming maintenance if you have the funds to do so. Painting the boat is definitely the most expensive maintenance cost, probably because it's also the most tedious task.
Is a boat a good financial investment?
Unless you're buying a classic, wooden boat, probably not. Like most cars, boats tend to depreciate after you purchase them. However, that's not to say it can't be a great investment from a personal enjoyment side.
Is a boat cheaper than a house?
It sure can be. Of course, if you want to spend millions of dollars on a boat, you can. But, if you're thinking of ways to save money on housing, a houseboat could be a good way to go, assuming you can find a reasonable docking price.
A cheap houseboat is likely to run you between $35,000 and $45,000 (though you could spend a whole lot more). Depending on what the housing market looks like in your location, this is probably cheaper than most houses you might buy. Of course, the houseboat you're able to buy for $35,000 may not be in the best shape and is likely to need some work before it's move-in ready.
Key Takeaways
If you don't mind buying a used boat and are comfortable doing some of the work yourself, owning a boat can be quite affordable.
The overall costs will depend on where you live, what kind of boat you want to own, and whether you're going to buy a used or new boat.
You should, however, do your research and make sure you know what you're getting yourself into before you make any purchases.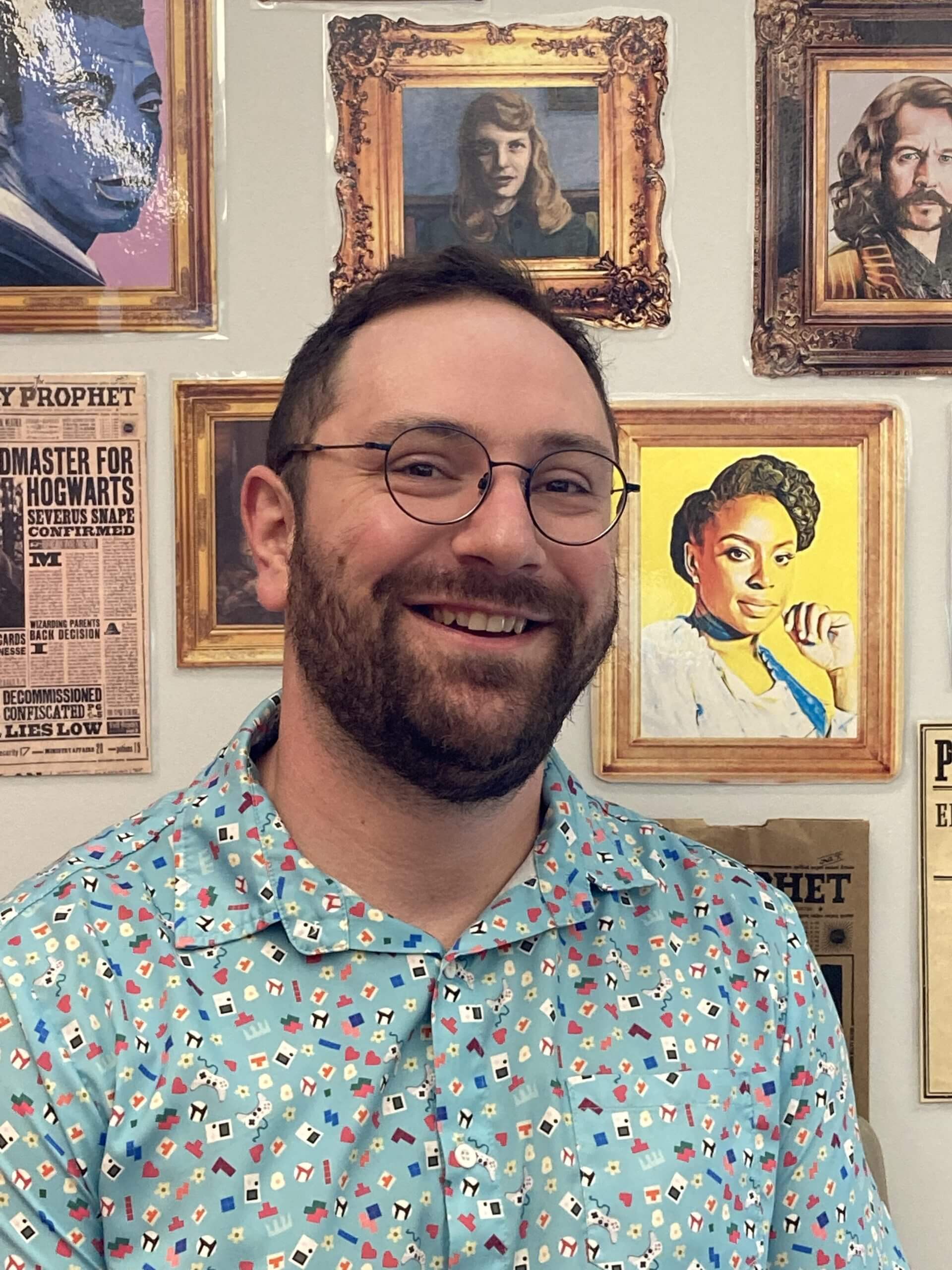 Ben Coleman is a veteran English teacher with a knack for translating complex concepts into bite-sized chunks. Having recently dug himself out of crippling credit card debt, he's passionate about providing excellent financial resources to folks who need them so they don't end up in the same position. Ben writes for SuperMoney from Rochester, NY where he lives with his wife and dogs (Yoshi and Pig).