Is there a big trip that you have always dreamed of taking, except you can't afford the airfare or hotel bills? Maybe you've been saving up frequent flier miles so that you can finally fly to Australia, China or some other far-off location. What if there was a way to travel worldwide, stay in four or five-star hotels, and pay little or nothing out of pocket?
Well, one way is through credit card churning, and if you have excellent credit and top-notch organizing skills, you too can churn your way to free or nearly-free travel. All the cool kids are doing it, including Ariana Arghandewal, founder of the PointChaser blog and Holly Johnson from ClubThrifty.
Once you catch the credit card churning bug, you may find it difficult to give it up. But to be successful at it, you must possess both the resources and the skills to stay on top of the balances. And as with most things, there are potential pitfalls involved.
How Does Credit Card Churning Work Anyway?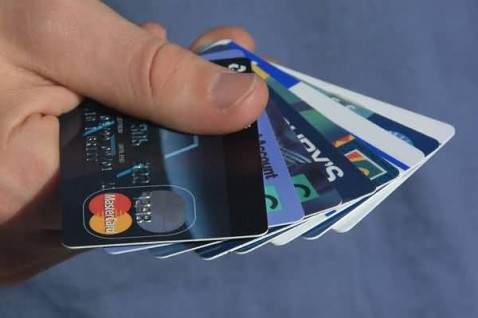 Credit card companies make offers such as airline rewards points, cash rewards, free hotel nights and no-cost companion airfare to lure in customers. If you have good or excellent credit, you probably receive these offers in the mail on a regular basis. You may have even taken advantage of one or two of them, scoring a free companion ticket or bonus hotel night offer just for using your credit card for purchases you were planning to make anyway.
Finance blogger Nate, who writes as Johnny Moneyseed, calls credit card churning "travel hacking," which is an accurate way to describe the process. Big-league credit card churners multiply the process of cashing in on credit card offers by 5, 10 or even more credit cards, and add a twist. Instead of hanging on to their credit cards for the long haul, credit card churners open accounts, hit the minimum spending requirements, rake in the rewards, then cancel the cards. Rinse and repeat.
The results can be staggering. As of January 2014, Holly Johnson wrote a ClubThrifty blog post claiming that she and her husband had opened 8 credit card accounts within the previous 12 months, presently hold 20 open accounts and have an eye-popping $145,000 in available credit. Johnson and her husband were also able to fly to Jamaica for $96 – thanks to credit card churning. (Source)
To qualify for the types of offers that make credit card churning worthwhile, your credit profile must be in top shape. If you have a FICO score of less than 720 or carry a significant amount of debt, you will find it difficult to qualify for the most lucrative travel-related offers. You must also be able to pay off your balances in full every month to avoid interest charges that can eat into your savings.
The Potential Pitfalls of Churning Credit Cards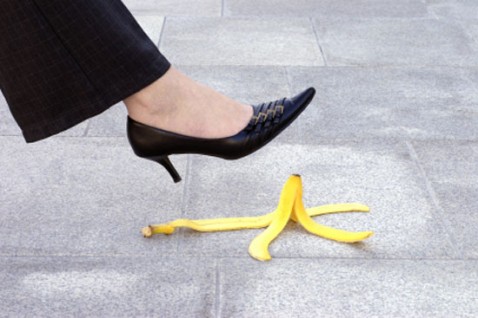 You may have read or heard that opening multiple credit card accounts, or closing accounts with high credit limits and little or no debt can have an adverse affect on your credit score. To a certain extent, this is true. But if you start out with an excellent credit score and have sufficient income to pay off your credit card balances in full every month, your credit profile wont suffer too much.
Johnson reported that in 2006, before she began churning credit cards, she had a sterling FICO score of 830. When she recently applied for a mortgage on a new home, her score had fallen nearly 100 points, but was still excellent at 745, while her husband (who also churns credit cards) had a credit score of 758 – also excellent. Jacob Wade, a blogger for iHeartBudgets, reported to Daily Finance that his FICO score flirted with the 800 mark before he began churning credit cards. After he added six credit cards to his profile, his credit score dropped to 760, but rebounded three months later to 790.
But, if you tend to carry balances on your credit cards, credit card churning may not be for you. Likewise, if you can't be bothered with keeping track of spending requirements and due dates, you probably shouldn't have a credit card at all. Imagine how difficult paying down your debts would be if they're spread over 10 accounts!
While Holly Johnson and her husband were able to purchase a home without difficulty, some lenders are hesitant to extend credit to potential borrowers with credit profiles that reflect active patterns of opening and closing accounts.
Credit card companies and airlines are also beginning to clamp down on churning. Those extensive blackout periods airlines have? They're specific to ticket purchases made with travel points or rewards.
Another example, American Express® announced that as of May 1 sign-up bonuses would no longer be offered to new cardholders who had previously held American Express® cards. The previous policy was to allow sign-up bonuses to anyone who had not collected a similar bonus in the previous year. The new policy seems squarely aimed at credit card churners. A spokeswoman for the company explained to CreditCards.com that the policy was intended "to ensure fairness and clarity." (Source)
It's Not Quite Like Churning Butter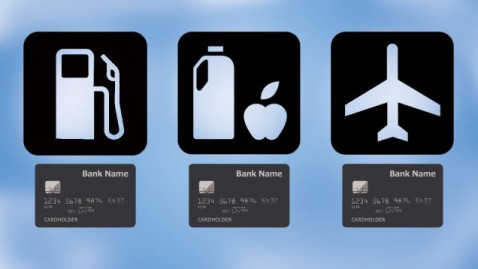 Back in the day, churning butter was hard work. Besides milk and a churn, you needed significant arm strength to maintain the churning process necessary to produce butter. Churning credit cards may not require physical stamina, but major-league churners do perform impressive mental gymnastics to keep various accounts and offers straight, along with navigating blackout periods and other restrictions.
But if you are up to the task, your reward may be flying first class in a compartment with a lie-flat bed rather than in cattle class and enjoying exotic travel to locations you may not have been able to afford otherwise.
Audrey Henderson is a Chicagoland-based writer and researcher. She holds advanced degrees in sociology and law from Northwestern University. Her writing specialties are sustainable development in the built environment, policy related to arts and popular culture, socially and ecologically responsible travel, civic tech and personal finance.