Article Summary
The minimum credit score to qualify for a home loan depends on the mortgage program you use. VA home loans don't have a minimum credit. If you're looking for a conventional mortgage, you need a credit score of at least 620. The minimum credit score to apply for an FHA mortgage is 500, but that's only if you are ready to put down a 10% down payment. It's not as complicated as it sounds. Honest. Read on to find out what your score needs to be to buy your next home (and how to get it there).
Want to buy a house, but not sure if your credit score is high enough? Well, we've got good news: there are programs which help people with less-than-perfect credit to buy a home. However, there are definitely benefits to having a good-to-great credit score. Read on to learn what you should know about credit scores and home loans.
What credit score do I need to buy a home?
Generally, you need at least a 620. But programs like the FHA (Federal Housing Association) can help you buy a home even if your credit score is as low as 500. However, the median credit score for mortgage borrowers is usually much higher.
How does your credit score affect your home purchase?
When you apply for a mortgage, most lenders will pull your credit reports and check your Fair Isaac Corporation (FICO) score. The lower your score, the more risk you present to the lender. Here's a quick guide to FICO scores:
800+: Exceptional.
740 to 799: Very good.
670 to 739: Good.
580 to 669: Fair.
579 or less: Poor.
The national average is around 700.
Lenders use your credit score to determine how much risk you present, and accordingly, how much they should charge you for the loan. The higher your credit score, the lower your interest rate and costs will be.
Assuming a loan of $182,500 over a 30-year fixed term, here's how your credit score could affect your interest rates, monthly payments, and total cost.
| FICO Score | APR | Monthly Payment | Total Interest Paid |
| --- | --- | --- | --- |
| 760-850 | 3.763 % | $847 | $122,252 |
| 700-759 | 3.985 % | $870 | $130,594 |
| 680-699 | 4.162 % | $888 | $137,329 |
| 660-679 | 4.376 % | $911 | $145,569 |
| 640-659 | 4.806 % | $958 | $162,443 |
| 620-639 | 5.352 % | $1,019 | $184,460 |
These are just rough estimates. Your rates may be completely different even if you have the same credit based on other important factors, such as your income and how much debt you carry. However, it illustrates the importance of a good credit score. It can save you more than $52K in interest on a $182.5K home.
What kind of home can you get with a 500, 600, 700, or 800 credit score?
Maybe you have good enough credit to buy a home. But what kind of home? How much can you borrow with a 500 credit score? A 600 credit score? An 800 credit score?
Your credit score isn't the only factor determining how much you can borrow. Your annual income has an even bigger impact. Most prospective lenders will look at your pretax monthly income to make sure that your mortgage payment won't consume more than 28% of it.
So if your credit doesn't determine what size of loan you can borrow, what does it affect? As you can see from the table above, your credit score plays a bigger role in determining your annual percentage rate (APR) — how much interest you'll pay on your loan.
What credit score do you need to buy a house with no down payment?
Even with flawless credit, you'll likely have to make a down payment. That's because, with the exception of USDA and VA mortgages (which offer 100% financing), the majority of mortgages require a down payment. Note that VA loans have no minimum credit score requirements and USDA loans require a 640 or higher.
But if you're looking to minimize your down payment, consider a Conventional 97 mortgage from a federal lender like Fannie Mae. The Conventional 97 is a mortgage available for first-time home buyers that only requires you to pay 3% down. And if you have a friend or family member willing to gift you the down payment, you can avoid paying a dime out-of-pocket. The minimum credit score for this type of loan is usually 620.
Alternatively, the FHA requires only 3.5% down for applicants with a credit score of 580 or higher. FHA loans also allow you to use gift funds for the down payment.
Why do lenders generally require a down payment? Because it reduces the risk for the lender. A borrower who makes a large down payment is less likely to default on the loan. And a large down payment indicates a borrower's ability to save, which says good things about their ability to make their payments going forward. USDA, VA, and FHA loans have more flexible requirements because the government backs these loans.
However, in most cases, when the loan-to-value ratio on a mortgage is less than 80% (meaning your down payment is less than 20%), you'll have to get private mortgage insurance. This raises your monthly cost, which will cost you more over time.
Review and compare home purchase mortgages:
What credit score do you need for popular mortgage loans and programs?
There isn't one "minimum" credit score to qualify for a mortgage. A lot depends on the type of mortgage you are applying for. Below are some popular home loan options and the minimum credit score needed to qualify.
While these are the minimum requirements to get approved, keep in mind that this is only the first step. Just because a lender approves your application doesn't mean you'll get great rates or terms. The better your credit score, the lower your interest rate will be.
What if you don't qualify for a mortgage with your credit score?
If your credit score disqualifies you from the mortgage loan that you need, you still have a few options.
Work on your credit
If you don't qualify for a mortgage with your current credit score, consider putting off your home purchase and working on improving your credit. The five main factors that determine a credit score include:
Payment history (35%).
Credit utilization ratio (30%).
Length of credit history (15%).
New credit applications (10%).
Credit mix (10%).
If you improve these areas, your credit score will go up and you will qualify for a better deal down the road. You can make a big difference in your credit by applying for a smaller, more affordable loan and making regular, timely payments. Or if you're carrying a large balance of debt, work on paying that off first!
Apply with a cosigner
Another option is to apply with a cosigner. Do you have a trusted friend or family member with good credit? Ask them if they're willing to cosign for you. Your cosigner's score could help you get approved for better rates and terms. Down the road, when you can qualify on your own, you can drop them from the loan by refinancing independently.
However, it's important to understand that your cosigner is responsible for the mortgage if you default. If you fail to make your payments, this could strain your relationship. Be sure to weigh the risks before going this route.
How should I prepare before applying for a mortgage?
Before applying for a mortgage, you should do the following:
Check all three of your credit reports (TransUnion, Equifax, and Experian).
Correct any mistakes or errors on your credit report.
If you have any old bad debts that are past the statute of limitations, get them removed from your credit reports.
Identify opportunities to improve your credit.
Save up a down payment.
Don't apply for other forms of credit.
Lower your credit utilization ratio.
Pay all your bills on time.
Get your credit report in shape
If your credit report is in bad shape and you can't get approved for the loan you want, work on your credit before applying.
First, check your credit report with all three credit bureaus. If you identify an error on your credit report, start by disputing that information with the credit reporting company (Experian, Equifax, and/or Transunion). Explain in writing what the errors are and include copies of documents that support your claim.
When writing to a credit bureau, include the following:
Contact information for you including complete name, address, and telephone number.
A report confirmation number, if available.
Clearly identify each mistake, such as an account number for any account you may be disputing.
Explain why you are disputing the information.
Request that the information be removed or corrected.
Enclose a copy of the portion of your credit report that contains the disputed items and circle or highlight the disputed items. You should include copies (not originals) of documents that support your position.
It's a good idea to send your letter of dispute to credit reporting companies by certified mail and ask for a return receipt. That way you will have a record that your letter was received.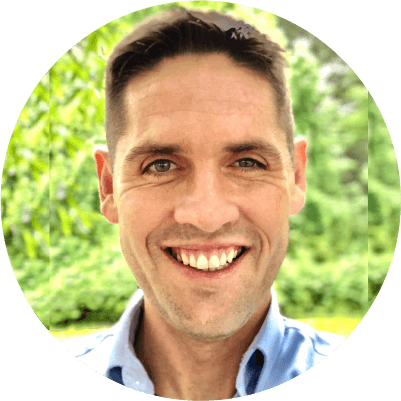 Andrew is the Content Director for SuperMoney, a Certified Financial Planner®, and a Certified Personal Finance Counselor. He loves to geek out on financial data and translate it into actionable insights everyone can understand. His work is often cited by major publications and institutions, such as Forbes, U.S. News, Fox Business, SFGate, Realtor, Deloitte, and Business Insider.