"VISA ALERT: Your debit/card has been temporarily disabled. * Please call VISA 24hr reactivation line (309) 277-8033."
The incoming text message was disturbing, especially in light of recent security breaches at eBay, Target and especially JPMorgan Chase. If my debit card had been compromised, I definitely appreciated having a heads up. But something about the message seemed fishy, so I decided to look into it further.
Discovering the Scam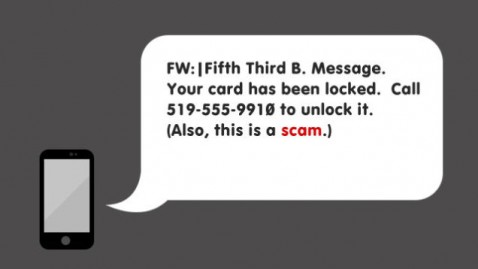 I conducted an online search for the first sentence in the text message. I hit pay dirt right away, including a link to the Better Business Bureau and a second link to a PDF posted by Monroe Bank and Trust. Both the BBB and the PDF document indicated that the text message that I had received was almost certainly a scam.
I also conducted a reverse phone number search through the Why Call Me website. My suspicions were instantly confirmed by a full page of posted messages from others who had received the same message. Looking at the Why Call Me website results page, I was the 20th person to have searched for that particular number on their website alone.
According to the BBB, once you call the number indicated by the text message, you're instructed by automated voice prompts to provide your debit card number. The Monroe Bank and Trust PDF document provides even more disturbing details, explaining that the scammers also request your PIN and other personal information as part of the fraud. If you fall for the scheme, your bank account immediately becomes vulnerable.
The BBB website suggested forwarding the text message to 7726 (SPAM), which I did. I received a reply text from AT&T customer service requesting a second text to provide the phone number listed in the scam text, and I complied. I received a final reply text thanking me for the information I had provided. So much for my "compromised" card.
How to Detect and Stop Scams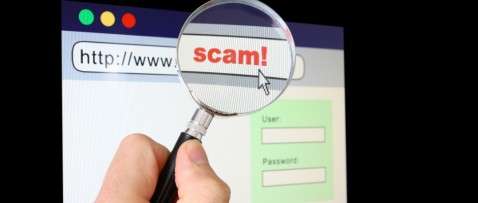 In hindsight, I realize that this particular scam was pretty clumsy. The text message itself was awkwardly constructed. Why was there a slash between the words "debit" and "card"? Why was there an asterisk at the end of the first sentence of the text? And aren't Visa numbers usually toll free? All of these indicators were flashing red alerts that something was amiss.
Unfortunately, data breaches have become a regular occurrence. This scam seems to indicate that attempts to play on the understandable anxiety generated by such breaches will also become more prevalent. The only guaranteed way to prevent such breaches is to give up using debit and credit cards, mobile phones and the Internet. But there are ways to protect yourself without resorting to such drastic measures.
Contact your debit or credit card provider directly about suspicious texts or calls. The number should be on the back of your card or on your account statement.
Don't respond to instructions included in the text to stop future texts. They're usually attempts to determine whether the number is an active working line. Instead, contact your mobile service provider directly for resources to block unwanted calls and texts.
Most mobile phone providers are also set up to respond to scam or SPAM texts forwarded to 7726. If you receive a suspicious voice or automated call on your land line, contact customer service.
Be on the lookout for unusual communications concerning your financial affairs. For instance, if you receive a text notice, but you haven't signed up for text alerts from your bank or credit card company, you may have been targeted for a scam.
If You Fall for a Scam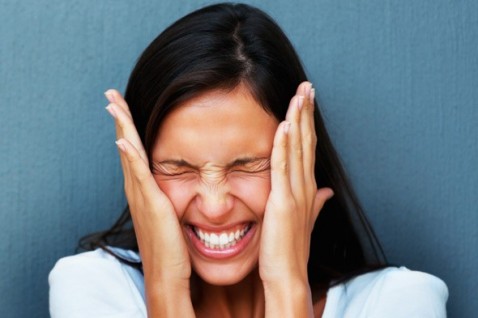 If you fall for a scam don't beat yourself up. For a split-second, I actually believed the scam targeting me was legitimate, and I have a naturally suspicious nature. It's easy to see how someone who is more trusting could be taken in.
Fortunately, you won't be liable for fraudulent charges made using your debit card if you inform your financial institution within 60 days of receiving a statement indicating suspicious activity. But it shouldn't take that long to figure out something's wrong. In fact, your account may have been drained long before 60 days have passed, and getting your money back can be a hassle.
Once you have informed your bank or financial institution that your account has been compromised, all future charges against that card will be frozen. Your debit or credit card will be cancelled and a new card issued.
Pending legitimate payments may or may not be honored, depending on when they were initiated and the policies of your financial institution. Any recurring or automated payments associated with your compromised account will need to be re-established with your new card.
Staying Safe After Getting Scammed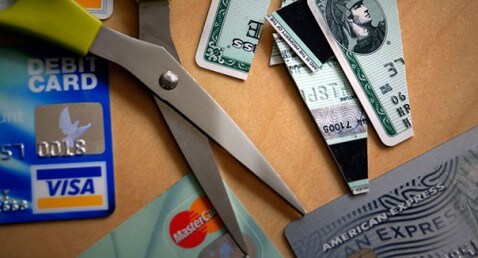 The take-home lesson here is that you don't have to give up living in the 21st century to protect yourself. Instead, the best way to stay safe is to be vigilant about monitoring your financial affairs without becoming paranoid. That's how I avoided being victimized by this scam. I'm hoping that the information in this article will protect others.
Audrey Henderson is a Chicagoland-based writer and researcher. She holds advanced degrees in sociology and law from Northwestern University. Her writing specialties are sustainable development in the built environment, policy related to arts and popular culture, socially and ecologically responsible travel, civic tech and personal finance.