Banks are notorious for sneaking in fees you didn't even know existed. Take for example, bank teller fees, check copy fees, early account closure fees, and the grandaddy of them all, the non-sufficient fund, or NSF, fee.
However, a new wave of bank transparency is sweeping the industry. Consumers are savvier than ever when it comes to comparing bank services. So, more and more banks are touting free access to services that used to come with hefty fees. Discover is the latest to join the ranks of banks that offer no-fee services.
What Discover Bank fees have been removed exactly?
Discover recently announced it will no longer charge fees on its money market, savings, and checking accounts. And that includes overdraft fees and the $30 non-sufficient funds fee Discover used to charge its customers.
Farewell overdraft and NSF fees
This is a big deal, particularly for Discover's most vulnerable clients. Overdraft and insufficient funds fees are two of the most expensive fees you will ever get hit with. According to the CFPB, Americans pay around $17 billion in overdraft and NSF fees every year (source).
Typically, banks charge $35 per overdraft, which means you can get hit with the same fee several times a day, plus a non-sufficient-funds fee (NSF) of around $30 for good measure.
Discover customers can still opt-in overdraft protection that links a savings account to their checking account to cover. Customers who don't join the overdraft program will just get payments rejected (with no fee) when they don't have enough funds in their accounts.
Other fees Discover will no longer charge customers
As well as overdraft and NSF fees, Discover will also remove stop payment fees, excessive withdrawal fees (on money market and savings accounts), minimum balance fees (on money market accounts), and will continue to not charge monthly maintenance fees.
I applaud Discover's move to remove the stop payment fee. A few months ago I had to tell my credit union to stop payment on a rogue vendor who wanted to charge me for services I hadn't received and I had to pay $20 for the service. Not a huge deal but it was annoying to have to pay a fee for stopping a payment, particularly because it was only a small amount.
How does Discover Bank compare to other banks?
No-fees accounts are great. But they don't mean much if you can't get the banking services you need.
Here is a brief summary of the pros and cons of Discover checking and savings accounts.
WEIGH THE RISKS AND BENEFITS
Here is a list of the benefits and the drawbacks to consider.
Pros
Certificates of Deposit (CDs) with competitive rates
Large ATM network
24/7 customer service
Generous signup bonuses
Cons
No physical branches (unless you live close to their one branch in Delaware)
A high minimum balance to open a CD account
You have to jump through hoops to qualify for the signup bonuses.
Discover may be the latest bank to join the "fee-free" bandwagon but it's certainly not the only one. There are other banks and online financial institutions with a similar philosophy to fees and even better interest rates. Check SuperMoney's savings and checking accounts comparison tools to find the best deal for you.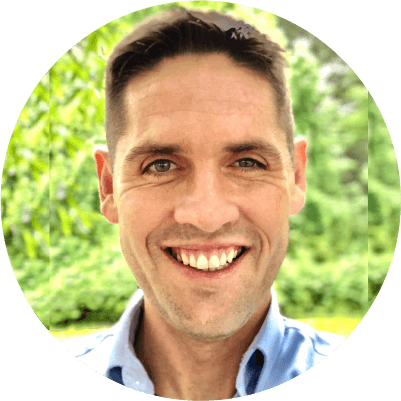 Andrew is the Content Director for SuperMoney, a Certified Financial Planner®, and a Certified Personal Finance Counselor. He loves to geek out on financial data and translate it into actionable insights everyone can understand. His work is often cited by major publications and institutions, such as Forbes, U.S. News, Fox Business, SFGate, Realtor, Deloitte, and Business Insider.