Article Summary:
Grants are a form of financial aid given by one party, usually the government, an NGO, or a corporation to an individual or organization. In the case of education grants, they are provided to students with exceptional financial needs. Grants usually do not have to be paid back, but there are a few exceptions to this rule.
Grants can be provided to individuals and organizations for all kinds of purposes. In this article, we will focus on student grants. Many jobs require a college degree to get promoted or even hired. So what do you do if you can't afford to get a degree? There are many options available for students interested in pursuing higher education, and one of those options is federal grants.
Federal grants are financial aid given to low-income students to help cover educational costs. Like with any form of financial aid, grant money helps lower the cost of school for eligible students. Generally speaking, grant money does not have to be paid back, but there are instances where repayment is necessary. Keep reading to find out when you would have to pay back grants, and how you can go about doing this.
What is a grant?
A grant is a form of financial aid awarded to students to help pay for educational expenses. The federal government, state government, universities, and some organizations offer grants to students who need financial aid. Students receive grants based on financial need, as opposed to scholarships, which are usually gifted based on merit.
Grant money generally goes towards paying for college tuition, housing, and other education-related costs. The amount a student is awarded depends on the grant, school, and how many classes they are taking. A student may receive more money from a scholarship or a loan.
Federal grants are different than federal student loans in the sense that they usually do not have to be paid back. Grant funds have to be paid back under specific circumstances, which we will outline in this article. Federal and private student loans, however, usually must be repaid with interest.
Types of grants
There are four kinds of federal grants: the Federal Supplemental Educational Opportunity Grant (FSEOG), Iraq and Afghanistan Service Grant, Pell Grant, and Teacher Education Assistance for College and Higher Education (TEACH) Grant.
State governments likely offer grants specific to the state the school is located in. Each of these grants caters to a different group of people, but all are to help students receive financial aid.
Federal Supplemental Educational Opportunity Grant (FSEOG)
FSEOG is given to students directly by the institution's financial aid office. Awardees of this grant can receive $100 to $4,000 a year depending on their financial needs.
The federal government provides a limited amount of money to schools offering this grant. Once all the money is given out, no more FSEOGs can be awarded. Your school's financial aid office can inform you if they offer this program, as not every institution does.
Iraq and Afghanistan Service Grant
The Iraq and Afghanistan service grant is awarded to students who have a financial need, but it has more specific requirements (we'll discuss this further in the article). Students who are awarded this grant can currently receive up to $5,983.34.
Pell Grant
Federal Pell Grant money is awarded to undergraduate students who have not yet received their degree and have financial needs. The amount awarded varies by year, but the maximum one can receive in the 2022-2023 school year is $6,895. The amount received will depend on the cost of your school, whether you're a full-time or part-time student, and more.
To maintain a Pell grant, you must fill out a Free Application for Federal Student Aid (FAFSA) form each year. Pell grants only need to be repaid under specific circumstances, which we'll discuss later in this article.
State grants
The state you live in could offer grants that are specific to that location. For example, Texas offers the Texas Educational Opportunity Grant Program, which is given to eligible students who attend community college, technical college, or state colleges.
Teacher Education Assistance for College and Higher Education Grants (TEACH Grant)
The TEACH Grant is awarded to students who are planning to receive or currently are training to become a teacher. Awardees can receive up to $4,000 a year.
This grant requires you to complete a teaching service obligation to receive the grant. A service obligation has the following requirements:
You must serve as a full-time, high-qualified teacher for an elementary or secondary school for four years. The school must serve low-income students.
You must teach a high-need subject.
The four years of teaching must be completed within eight years after graduation.
Grant eligibility requirements
Eligibility requirements for grants vary by program (sometimes even by school), but grant money is almost always awarded to students with financial needs. However, most federal student grant programs have these requirements:
The student must have a high school diploma or General Education Development Certificate (GED).
They must be a U.S. citizen or an eligible non-citizen.
The student has to have a social security number.
They must have a need for financial aid.
Students must fill out a FAFSA to be considered.
Specific grants have more eligibility requirements in addition to this. Research the particular grant you are interested in to see what the qualifications are.
FSEOG
In order to be considered for FSEOG, students must fit the following criteria:
Must be an accepted or enrolled student working to complete a degree or certificate in an eligible program.
The candidate must have zero expected family contributions.
Students must be registered and attend at least 6 credit hours each semester.
Iraq and Afghanistan Service Grant
To receive this grant, you must fit very specific requirements. In addition to having a financial need, potential candidates must also fit the following criteria:
They must not be eligible for a Pell grant because of their expected family contribution but meet the rest of the eligibility requirements for a Pell grant. This means only undergraduate students can receive this grant.
Potential awardees must have a parent or guardian who was a member of the U.S. armed forces and died because of military service performed in Iraq and Afghanistan after 9/11.
The potential awardee must have been under 24, or at least enrolled in college as a part-time student, when the parent or guardian died.
Pell Grant
A student can only be awarded a Federal Pell Grant if they meet the following criteria:
They must currently be an undergraduate student.
The student must be able to display an "exceptional financial need."
They have never been in a federal or state penal institution.
Students expected family contribution must not reach a certain amount (typically determined by a chart similar to this one from the 2021-2022 school year).
State grants
State grants will vary by location, so it is best to talk to your school's financial aid office about the specific requirements for state-issued grants. It is safe to assume, however, that you will be required to show that you have a financial need, and complete a FAFSA.
Teacher Education Assistance for College and Higher Education Grants (TEACH grant)
TEACH Grants are specifically for students who are currently (or are planning on) receiving training to become a teacher. To receive this grant, students must meet the following requirements:
Currently be an enrolled undergraduate student, post-baccalaureate, or graduate student at a school that offers TEACH Grants.
Be enrolled in a program that is eligible for the TEACH grant.
Meet expected academic achievements, such as maintaining a certain GPA.
Agree to participate in TEACH Grant counseling.
Awardees must also meet the basic requirements for federal student aid programs, complete a FAFSA form, and sign a TEACH grant agreement to serve or repay.
When do you have to pay back grants?
As mentioned before, grants do not usually have to be paid back. That being said, there are exceptions to this. You may have to partially or fully pay back your grant in the following circumstances:
Change in enrollment status. If your enrollment status changes and you no longer fit the eligibility requirements for that grant, you may have to repay the grant back in full or in part. For instance, if you switched from being a full-time student to a part-time student, the grant amount could be reduced and you may have to pay back the difference.
Change in financial need. If you received some form of financial aid that reduced your financial need, you could have to repay your grant. For example, receiving an outside scholarship that lowered your need for financial aid could require you to repay grants.
Withdrawal. If you were given grant funds for a specific program and withdrew from that program, you may have to partially or fully repay that grant.
TEACH Grant. Completing a teaching service obligation is a requirement to maintain your TEACH Grant. The service obligation means you agree to teach a high-need subject at a low-income school for four years within eight years of graduation. Failure to do this will convert the grant into a loan. You will be expected to pay this back, plus interest.
How will I know if I need to repay the grant money awarded to me?
The school will notify you if you have to repay your grant. After that, you will have 45 days to either pay off the debt entirely or enter a satisfactory repayment arrangement. A satisfactory repayment agreement could have the following requirements:
Voluntarily make six or three consecutive, full, monthly payments on time.
Agree to repay the loan under a Pay As You Earn Repayment Plan, Revised Pay As You Earn Repayment Plan, Income Contingent Repayment Plan, or Income-Based Repayment Plan.
If you do not do these steps, you will no longer be eligible to receive federal student aid.
The difference between grants, scholarships, and student loans
Grants and scholarships are similar in the sense that they are both a form of gift aid. This means that the recipients do not have to pay back the money awarded, so long as they meet certain expectations.
The biggest difference between federal grant money and scholarship money is the eligibility requirements and application process. Grants are usually based on financial needs, while scholarships are awarded for some form of achievement. The application process for grants is also usually more straightforward than for scholarships.
Direct unsubsidized loans are different from both of these. Unlike grants and scholarships, you agree to pay back federal loans when you take them out. In addition, you are usually expected to pay back federal loans with interest. While this may not seem as appealing as scholarships or grants, student loans usually have fewer requirements and are available to more students. This makes them a very common form of financial aid.
If you're unsure which form of financial aid is best for you, talk to your school's financial aid office. They can help you understand which plan fits your needs.
Pros and cons of grants
Grants are very appealing for several reasons. After all, receiving any kind of funding for your education expenses is rewarding and appreciated, especially if you don't have to pay it back. But grants do have a few cons to them. Here are both the good and the bad of grants:
WEIGH THE RISKS AND BENEFITS
Here is a list of the benefits and drawbacks to consider.
Pros
You do not have to repay grants if you maintain the eligibility requirements.
Great opportunity for low-income individuals to earn a higher education.
Grants have a fairly simple and straightforward application process compared to other forms of student aid.
You can sometimes receive more than one grant.
Cons
Grants receive limited funding and have very specific requirements. This could lead to them being more competitive and difficult to get.
Grants usually do not offer enough money to cover all college tuition and expenses.
There are few grant options in comparison to scholarships and loans.
The money awarded with grants could have more restrictions around what it can be used for.
All things considered, grants could be worth looking into if you feel you qualify for one. But keep in mind it could be difficult to get. The good news is, they're not your only option. Student loans and scholarships are other routes you can take if you're in need of financial aid.
FAQs
Are grants free money?
Although you usually do not have to pay back grants, there are certain expectations you must meet to receive and keep grant money. The government also has strict requirements that you have to meet to receive a grant.
Do you have to pay back Pell Grants if you fail?
No. The only reason you will need to pay back a Pell Grant is if you withdraw from the semester that the Pell Grant offered to cover.
Are government grants good?
Grants are great for low-income individuals who may not be able to afford to get a higher education otherwise. Grants may not cover all educational expenses, but they do help reduce the financial burden of education costs.
Is Pell Grant based on GPA?
Pell Grants do not have a GPA requirement to receive and maintain the grant.
Key Takeaways
Grants are given to students with exceptional financial needs to help cover educational expenses such as tuition and housing.
The four types of federal grants are FSEOG, Pell Grants, Iraq and Afghanistan Service Grant, and TEACH Grants.
State grants are usually offered at universities and are unique to the state they are located in.
Grants only have to be repaid under special circumstances, such as withdrawal or failing to meet the requirements of the grant.
Help fund your higher education
If you're a high schooler or a student in college, trade school, or coding BootCamp, SuperMoney can help pay for some of it. Check out SuperMoney's Financial Literacy Scholarship, and apply now to receive $500 towards your education.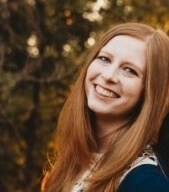 Camilla has a background in journalism and business communications. She specializes in writing complex information in understandable ways. She has written on a variety of topics including money, science, personal finance, politics, and more. Her work has been published in the HuffPost, KSL.com, Deseret News, and more.