Article Summary:
We all know that car repairs can be expensive. But does car insurance cover repairs? It depends on a number of factors, but in short, if your car is damaged in an accident, the type of insurance policy you have will determine if insurance will cover the repairs or if you will have to pay for them yourself. Repairs that are due to regular wear and tear and are not linked to a road accident are typically not covered by car insurance.
As many vehicle owners know too well, the cost of car ownership does not end after you purchase a car. Each car needs regular maintenance, such as oil changes and tire replacement. As the car ages, the number of repairs needed tends to increase. And if an expensive repair is required, such as a transmission replacement, you may wonder if your auto insurance will cover any of the cost.
Unfortunately, your car insurance will only cover the cost of a repair if the damage is a direct result of a collision or some other incident. Auto insurance does not typically cover the cost of regular maintenance, such as replacing parts that have worn out over time. What your car insurance covers depends on the accident and the type of insurance you have.
Although your auto insurance may not cover the cost of repairs due to design flaws or manufacturing errors, they may be covered by your warranty. To know if any repairs on your car will be covered, let's look at the different types of car insurance and car warranties that are available.
Maintenance vs. repairs
When determining if your auto insurance will cover a needed repair, first consider what caused the issue. Normal wear and tear is not usually covered by car insurance policies. Items that are considered consumables — such as oil, brakes, wipers, and tires — are all going to wear out over time with normal use, and therefore they are not covered by auto insurance.
Even mechanical failures, such as a blown engine or a transmission issue, will likely not be covered by your insurance. You will have to pay for these repairs out of pocket.
However, your insurance should cover the cost of car repairs if they were caused by a collision or another incident covered by your policy. These could include fire, theft, or damage from a falling tree.
What will my car insurance cover?
Each auto insurance policy is unique, written to carefully detail what is covered and under what circumstances a claim can be filed. Also, each policy comes with a settlement limit, which is the maximum amount the insurance company will pay to repair any damage to your vehicle. Here are some brief descriptions of common types of auto insurance and what you can expect your car insurance to cover:
Liability car insurance
Liability car insurance will protect you and others, but not your car. Almost all states require liability insurance to legally operate a vehicle. The required minimum amount covered by this insurance varies by state.
Liability insurance covers costs associated with any injuries or death that you are responsible for while driving. It also covers the cost of damage to property, such as another vehicle or a utility pole, that may occur because of a collision. However, it does not cover any damage to your vehicle. With liability insurance, you are responsible for covering the costs of any repairs needed on your car.
Collision insurance
Collision insurance will cover repair costs to your car if it is damaged by a collision with another vehicle or some other object, such as a tree or guardrail, even if you are at fault. It provides coverage for single-car accidents (e.g., rolling the car) and covers both mechanical and body damage sustained from a collision.
If the car is totaled, this type of insurance will reimburse you for the current value of the vehicle. Note that this will likely be less than what you originally paid for the car because of its depreciated value. If you are considering purchasing auto insurance that will reimburse you for a comparable replacement, consider adding gap insurance, which covers the difference between the car's current value and how much you still owe on it.
Comprehensive insurance
Comprehensive insurance covers damage that is not related to a collision. Think of it as insurance for when your car isn't being driven. These scenarios can include theft, hail, vandalism, animal damage, and falling trees. Usually, this auto insurance coverage is considered optional. If the car is leased or if you're paying off an auto loan, comprehensive coverage may be required by the lender to protect their investment.
As with collision coverage, comprehensive insurance will only reimburse you up to the current value of the car. This may not be enough to purchase a new car if your vehicle is totaled or stolen. Again, if you need to cover the cost of a new car, it may be a good idea to purchase gap insurance along with your comprehensive insurance.
What does mechanical breakdown insurance/car repair insurance cover?
Mechanical breakdown insurance, or car repair insurance, covers some mechanical repairs. This would supplement (but not replace) liability, collision, or comprehensive insurance. Auto repair insurance is optional; it is not required in any state.
Similar to an extended warranty, mechanical breakdown insurance coverage includes repairs to your vehicle's major mechanical systems, such as alternators, transmissions, or even engines. Depending on the car, mechanical breakdown insurance can be more expensive than an extended warranty but cover a greater range of repairs.
Limitations of mechanical breakdown insurance
There are some important factors to consider before purchasing car repair insurance. For starters, this car insurance is typically only eligible for newer vehicles. Some insurance companies limit enrollment to vehicles with fewer than 15,000 miles or that are newer than 15 months. Your coverage may end as your car gets older, typically at about 100,000 miles or seven years.
The cost of car repair insurance is additional to any other liability or collision insurance you already have, potentially adding hundreds of dollars per year to your existing premium payments. It also includes a deductible for each repair — a set amount paid out of pocket before the auto policy covers the rest of the cost — which is usually between $250 and $400. Of course, this insurance may pay for itself if you end up facing some major repairs.
Also note that you may not be able to choose what auto repair shop you use. Mechanical breakdown insurance providers often require that you have your vehicle serviced at a shop they have approved.
On top of everything, car repair insurance doesn't cover maintenance. Oil changes, tire replacement, and other maintenance repairs must still be paid out of pocket. Claims for normal wear and tear will likely be rejected by the policy provider.
Each mechanical breakdown insurance policy comes with its own conditions, so before you add one to your current auto policy, make sure you're aware of any limitations that may not make it worth the extra cost.
Car warranties
Similar to mechanical breakdown insurance, car warranties cover repairs of car parts, including the cost of labor. A car warranty does not cover repairs caused by collisions or accidents. These are the main types of auto warranties:
New car warranty
Also called a factory warranty, a new car warranty is the manufacturer's guarantee that you have purchased a quality vehicle. Essentially, it's a promise from the manufacturer to repair anything in the car that fails within a set mileage or period of time. This condition varies according to manufacturer and model, but it can range from three years or 36,000 miles to ten years or 100,000 miles. All new cars sold in the United States come with at least two warranties: a basic warranty and a drivetrain warranty.
The basic car warranty is often referred to as a bumper-to-bumper warranty. It covers almost everything in the car, from bumpers to the electronic and air conditioning systems. This complete coverage warranty is usually valid for a shorter period of time.
The drivetrain warranty, on the other hand, typically covers only the vehicle's essential parts, like the transmission, wheels, axles, and driveshaft. This warranty has the longest active period that can be offered by a manufacturer.
Another type of warranty that's common in the United States covers the batteries of conventional hybrid and plug-in hybrid vehicles. Since the primary purpose of a hybrid drive is to reduce air pollution, the batteries are considered part of the emission system. Therefore, under federal emission rules, they must be warrantied for at least eight years or 100,000 miles.
However, none of the above warranties cover maintenance repairs. Repairs on parts that typically wear out, like hoses and belts, are not covered by the manufacturer and instead must be paid for by the owner.
Extended warranty
An extended warranty may be purchased from your vehicle's manufacturer or from a third-party insurance company. These can be used to either extend the manufacturer's warranty or to cover a used car for a set period of time.
The manufacturer's warranty is usually transferable, so a used car in relatively new condition may still be covered under the original warranty. It's worth considering this before purchasing a third-party extended warranty for a used car.
Keep in mind that extended warranties do not increase the scope of repairs covered. Regular maintenance items that are not covered by the original warranty are also not covered by extended warranties, whether issued by the manufacturer or a third-party insurance company.
Will my car insurance cover repairs on my vehicle?
Whether your car insurance covers the cost of repairs on your vehicle comes down to the cause of the damage. Is the repair needed because of a collision? If so, there's a good chance that insurance will cover it. In cases where the accident was another driver's fault, their liability insurance will pay for your repairs. If the accident was your fault, and if you have collision insurance, your insurance will cover the repairs.
Is the repair needed because of an accident that wasn't a collision? If your vehicle was crushed by a tree in your driveway or someone keyed your car in a parking lot, comprehensive coverage should cover the repairs.
Check your warranty if the damage was not caused by an accident. If you're still under warranty coverage, the manufacturer will pay for the repairs. Do you have multiple warranties? Make sure you check each one and what it covers; a transmission will be covered longer under a drivetrain warranty than an air conditioning system will be covered by a basic warranty. If you have mechanical breakdown insurance, check the details of your policy to see if that item is covered.
Does your car need repairs because of normal wear and tear? Do you need to replace the tires, an engine hose, or worn windshield wipers? Are your brakes squealing and in need of new pads? Is your "maintenance required" light on, reminding you to get an oil change? Normal maintenance repairs such as these are not covered by car insurance or warranties and will need to be paid for out of pocket.
Key Takeaways
Vehicle repairs for mechanical or body damage caused by collisions are usually covered by car insurance.
Not all accidents are covered by liability or collision insurance. Comprehensive coverage is needed to cover damage that is not caused by a collision, like a tree falling on a parked car.
It's good to know your insurance policy, as each policy comes with limits on what and how much it will cover.
If your vehicle is totaled, your car insurance will reimburse you for the current value of your vehicle. However, this may not be enough to cover the cost of a replacement vehicle, so it may be worth purchasing gap insurance to cover the difference.
Car warranties will cover some repairs. Check if your vehicle is still under warranty and what the warranty covers.
Car parts that wear out through normal use are not covered by warranties or car insurance.
Owning a vehicle is expensive, and not when you buy it. A car is a complex machine, and regular maintenance and occasional repairs are required to keep it running. Additionally, collisions or other accidents can cause damage that will be costly to repair. Some of these costs can be mitigated with auto insurance. Check out our guide on the best auto insurance companies, or use our comparison tool to find an auto insurance policy that's right for you.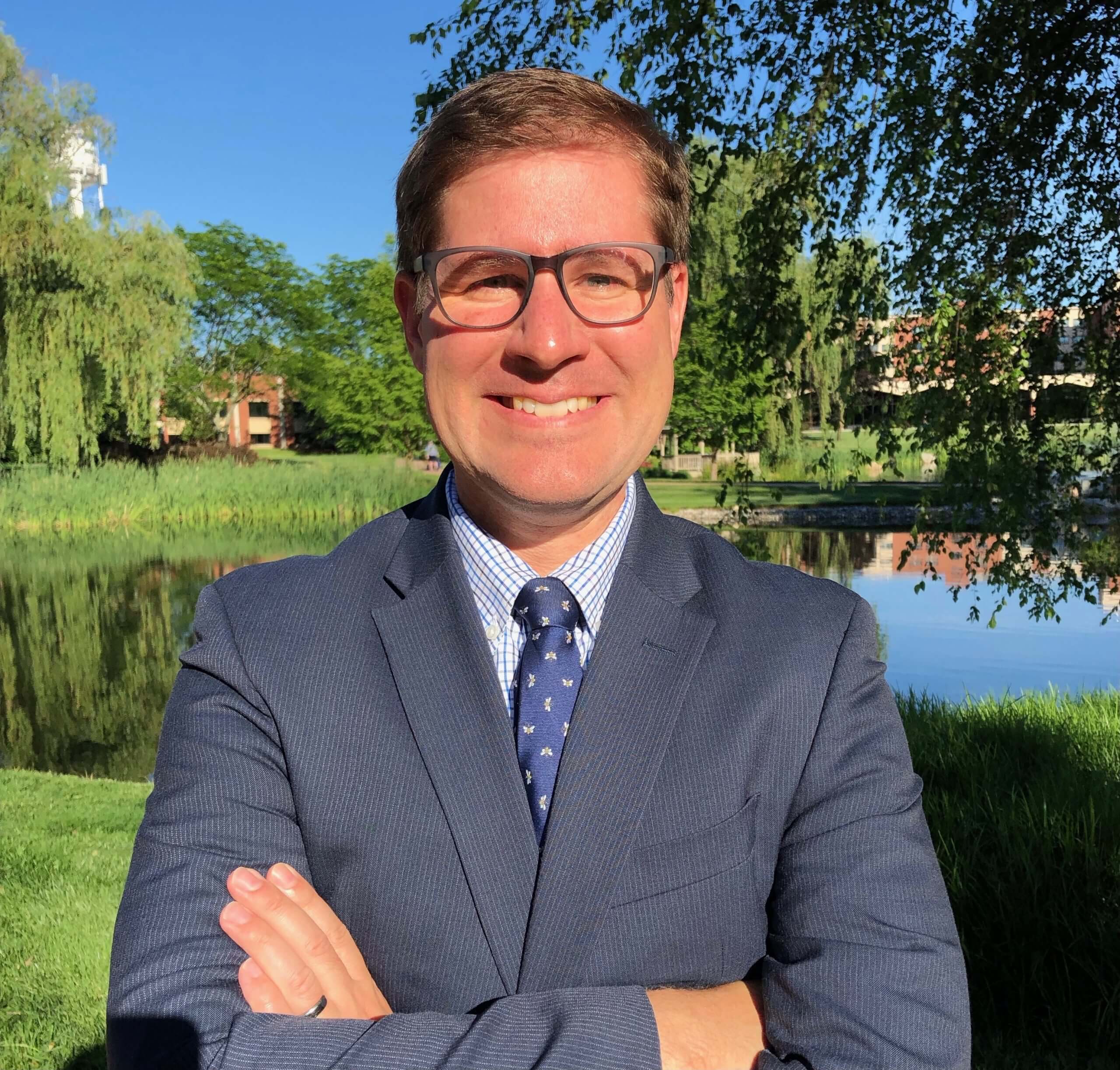 Jesse Hughes is a personal finance writer who loves to research complex and poorly understood topics and explain them in plain English. Jess has a background in technical writing and over a decade of experience working with mechanical engineers, so he understands the value of clear and precise writing when covering complex topics.