Summary
While EBT cards are accepted at wholesale clubs like Costco, there are some limitations. Before you buy a Costco membership with the intention of using your SNAP benefits there, you'll want to calculate the cost and consider the advantages and disadvantages of using your EBT card at Costco.
If you are a recipient of Supplemental Nutrition Assistance Program (SNAP) benefits (formerly known as food stamps or the Food Stamp Program) and have an electronic benefits transfer (EBT) card to purchase food, you're no doubt always on the lookout for good deals. And one of the best ways to save money on groceries is to shop at warehouse clubs like Costco.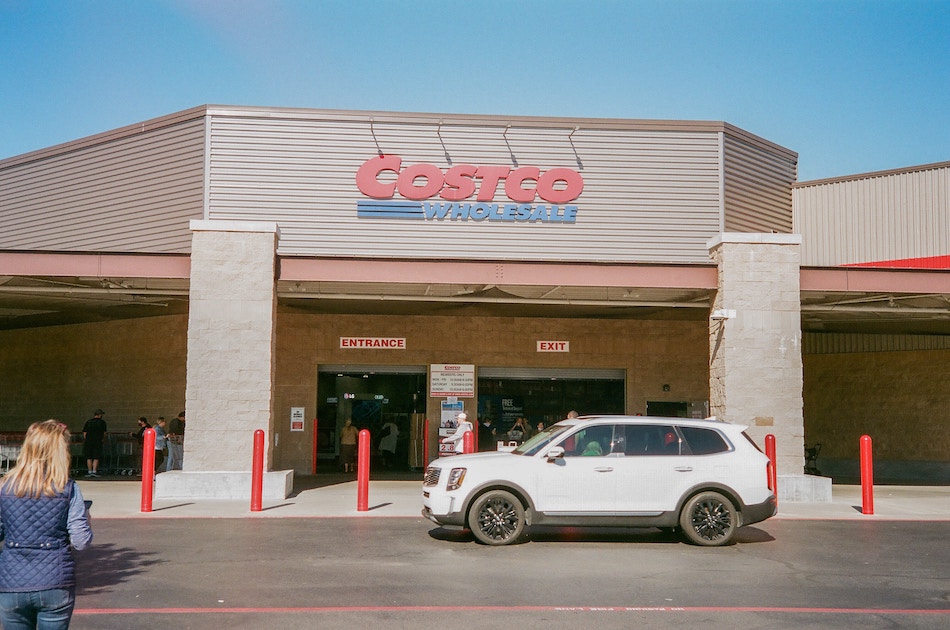 Many people shop at Costco warehouse stores to save money on bulk groceries and to purchase essential household items. Other perks of shopping at Costco include the free samples, the affordable Costco food court, and the cheap gas at Costco gas stations. For these reasons, it may sound like the perfect place to use your SNAP benefits and stretch your grocery dollars.
Fortunately, Costco does accept EBT cards. But is it cost-effective to use your SNAP benefits to buy groceries there? Keep in mind that you need to pay an annual membership fee and most food items at Costco can only be bought in bulk, so it's a good idea to weigh the pros and cons before using your SNAP benefits at Costco.
In this article, we outline what you can and can't buy at Costco with your EBT card, as well as other considerations for making the best use of your SNAP benefits.
DID YOU KNOW?
The Supplemental Nutrition Assistance Program (
SNAP
) offers temporary assistance by providing "nutrition benefits to supplement the food budget of needy families so they can purchase healthy food." The SNAP program no longer issues food stamps but instead uses an
EBT card
 — an electronic payment method that allows you to buy eligible food items. It has been the sole method of SNAP issuance in all 50 states (plus the District of Columbia, Puerto Rico, the Virgin Islands, and Guam) since 2004. Some people with an
EBT account
even have cash benefits and can use their card to withdraw cash (similar to a debit card, but with cash withdrawal limits).
What items does Costco take EBT cards for?
All Costco locations accept EBT cards to purchase approved food items, including:
Fresh fruits and vegetables
Meat, poultry, and fish
Dairy products
Breads and cereals
Snack foods and non-alcoholic beverages
Seeds and plants that produce food
What items can't I purchase at Costco stores with my EBT card?
Since Costco adheres to state laws regarding SNAP-eligible groceries, there are several items that you cannot use your EBT card for, including:
Alcoholic beverages and tobacco products
Vitamins, medicines, and supplements
Hot food or cold prepared foods
Pet foods, including fish food
Non-food items, such as cleaning supplies, paper products, household supplies, hygiene items, and cosmetics
Costco shop cards (Costco cash cards used as a reloadable payment method)
Does Costco take EBT cards at the food court, gas stations, or online?
If you're planning to use your EBT benefits for more than groceries at Costco, here are a few limitations you need to know about first:
Costco food court
Costco's food court is famous for its affordable and tasty hot foods and sweets, and a visit to your local Costco warehouse is never quite complete without grabbing a snack or a quick and easy meal for the family. Unfortunately, since prepared foods that are served hot are among SNAP's unapproved food items, you will not be able to use your EBT card at the Costco food court.
That said, you don't really need to: the price of Costco's hot-dog-and-soda combo has famously stayed at $1.50 since 1985, so at least you can always get a cheap meal in the food court!
Costco gas station
If you've ever driven by your local Costco's gas station, you've surely seen long lines of cars leading up to the pumps. This is because Costco gas can cost anywhere from $0.05 to $0.30 cheaper than gas at traditional gas stations. Unfortunately, gasoline is not covered under SNAP, so you won't be able to use your EBT card to buy gas at Costco gas stations.
Costco online
The Costco online inventory is not a duplicate of the warehouse inventory but an extension of it. Sadly, the Costco website doesn't take EBT cards for online purchases. Some grocery delivery services (like Amazon Fresh) do allow you to use your EBT card to purchase items online, but currently, Costco only takes EBT cards in person at Costco warehouses.
Pro Tip
Other locations that
take EBT cards
for eligible grocery items include most grocery stores, some specialty stores, farmers' markets, superstores like Walmart and Target, convenience stores and gas stations, pharmacies like CVS and Walgreens, and even Amazon. If you prefer online shopping and grocery delivery, some stores now allow you to use your EBT card for your grocery delivery order (though it won't cover the delivery fee). Check the
SNAP Retailer Locator
 to find an EBT-eligible store near you.
Is the annual Costco membership worth it?
Costco may have great deals, but you'll need a membership card before you can purchase food there. The Gold Star membership costs $60 annually, while the Executive membership, which also includes a 2% annual reward and discounted services, costs $120 per year.
If you're trying to decide whether or not to get an annual membership in order to make EBT purchases at Costco, here are a few points to consider:
Your EBT card cannot be used to pay for your membership
Although you can use your EBT card to make eligible grocery purchases at Costco, you won't be able to pay for the annual membership fee with it. This means you'll need to factor that cost into your personal budget.
If you go for the $60 membership, you would need to save at least $5 each month for the membership to pay for itself. If buying your groceries at Costco won't help you save at least that much, then the membership may not be worth it.
You don't always need your own annual membership to shop at Costco
If you have a friend or family member with a membership card who is willing to shop with you, you can save yourself the annual fee that way. Your companion simply needs to show their membership card at the entrance and at checkout, then you can use your EBT card to pay at the register.
Costco is not always the cheapest option, as bulk purchasing is not for everyone
Costco stores have plenty of good deals, but you may be able to find better prices at your local grocery store. In Murad Hashem's experience, "These stores typically offer a wide variety of items at a lower cost than wholesale clubs. Additionally, they are more likely to have items that are tailored to the individual needs of SNAP recipients." David McNeil also mentioned that "farmers' markets and local co-ops can be cost-effective places to use SNAP benefits, as they often offer fresh produce at lower prices. Additionally, some stores offer discounts or promotions for SNAP users."
In addition to comparing prices and discounts, it's also important to consider whether or not buying items in bulk would be practical for your household. "It may not be the best option for those who do not have the storage space or need for large quantities of items," says McNeil. So even if the cost per item is lower, if you do not have enough space to store perishable items and you wouldn't be able to consume them quickly enough to avoid food (and money) waste, then it may be more cost-effective to buy groceries in smaller quantities.
Pro Tip
When buying in bulk, some families opt to buy only non-perishable foods with longer shelf lives. Alternatively, you can shop with a neighbor or family member and split the cost of the annual membership with them.
Costco offers other ways to save
While the savings on food may be incentive enough to shop at Costco, you should also consider whether you would be able to take advantage of additional ways to save money with a Costco membership:
If you find it cheaper elsewhere, Costco will match the price.
Costco regularly offers special discounts, sales, and weekly deals.
You can also find good deals by shopping at Costco online.
If you keep your receipts, you can scan them into cash-back apps that give you rewards on your Costco purchases.
FAQ
Why does Costco accept EBT cards?
Costco accepts EBT cards as part of its commitment to making its products accessible to all customers, including low-income households.
Can I pay for my Costco membership with an EBT card?
No. Although Costco does take EBT cards for eligible grocery purchases, you won't be able to use your benefits to pay for the annual membership fee.
Can I shop at Costco online with an EBT card?
No. EBT cards can be used for online shopping at some stores, but you can only use your EBT card at Costco in person at a warehouse.
Can I use my EBT card at a Costco Business Center?
Yes, Costco Business Centers will take your EBT card. Business Centers cater to business owners instead of individuals and households, but the same SNAP policies apply.
Where can I pay with my EBT card?
You can use your EBT card for eligible food purchases at many grocery stores, specialty stores, farmers' markets, superstores, convenience stores and gas stations, pharmacies, and Amazon. Check the SNAP Retailer Locator to find an eligible retailer near you.
Can an EBT card be used anywhere in the U.S.?
Yes. SNAP is a federal program, so EBT cards can be used in all 50 states, plus certain U.S. territories.
Am I eligible for SNAP benefits?
To find out if you are eligible for SNAP benefits, check the SNAP Eligibility page.
Key Takeaways
All Costco locations accept EBT cards for SNAP-eligible groceries.
EBT cards cannot be used for Costco food court purchases, online purchases at the Costco website, or gas at Costco gas stations.
Your SNAP benefits will not cover the annual Costco membership fee, so if you cannot save more than that amount every year by grocery shopping with your EBT card at Costco, it may not be worth the cost.