Article Summary:
Although auto insurance usually covers car accident injuries, health insurance companies can step in when that is not the case. If your health insurance does not cover an injury for one reason or another, personal injury protection (PIP) or medical payment coverage (MedPay) plan could also help with that.
Car accidents are stressful and expensive on their own. But throw in an injury, and it can get even pricier. What happens when you're injured in a car accident? Will your health insurance cover it? What if you're out of work because of injuries from a car accident? Who will pay for your lost income?
In many cases, health insurance will cover injuries suffered from a car accident when an auto insurance company won't. This usually applies even when you're at fault. But there are some car insurance policies that can help cover additional medical expenses, such as child care or income loss. We'll review those options and cover more about health insurance in this article.
Will my health insurance cover injuries from a car accident?
Health insurance companies typically cover medical bills resulting from car accident injuries. Depending on the situation, though, auto insurance may also cover medical bills resulting from a car accident. When you are in an accident that you are not at fault for, the liable party's insurance company will generally cover your medical bills.
In some cases, medical expenses may not be covered by auto insurance — usually because you're the driver at fault. In other cases, your health insurance might not cover a specific injury. That's when policies like personal injury protection and medical payment coverage become important.
Personal injury protection (PIP) vs. Medical Payments vs. health insurance
There are three forms of medical payments coverage: personal injury protection, medical payments coverage (MedPay), and health insurance. Although each covers medical bills following a car accident, they have their own key features, advantages, and disadvantages. Keep in mind, too, that personal injury protection and medical payments coverage may not be offered in your state.
PIP coverage
Personal injury protection, or PIP, is an auto insurance policy that reimburses medical expenses and other costs following a car accident.
In some states, PIP will cover all medical bills, even if you are the at-fault driver. Depending on your plan and where you live, PIP could cover medical bills, lost wages, home and childcare expenses, and even funeral expenses. It also offers medical payments coverage for both the driver and the passengers in the vehicle.
PIP will not cover property damage or injuries that occur during a crime. So, if you get injured while fleeing from law enforcement, don't expect PIP to pay your bills. PIP also has claim limits, which could mean you have to use MedPay or health insurance to pay for medical bills once you reach the PIP limit.
PIP is offered in the following states or jurisdictions:
| | | | |
| --- | --- | --- | --- |
| Arkansas | Kentucky | New Jersey | South Dakota |
| Delaware | Maryland | New York | Texas |
| District of Columbia* | Massachusetts | North Dakota | Utah |
| Florida | Michigan | Oregon | Virginia |
| Hawaii | Minnesota | Pennsylvania | Washington |
| Kansas | New Hampshire | Puerto Rico* | |
* The District of Columbia is a special jurisdiction around the U.S. Capitol. Puerto Rico is a United States territory.
MedPay coverage
Another auto insurance policy is medical payments coverage or MedPay. Similar to PIP, it covers medical expenses resulting from a car accident. MedPay covers ambulance rides, surgery, x-rays, prostheses, doctor and hospital visits, and funerals. MedPay also covers medical bills for passengers in an accident. Unlike PIP, MedPay does not cover lost wages or child care.
In addition to covering car accident injuries, MedPay also covers injuries obtained while biking, walking, or using public transit.
MedPay coverage limits are usually pretty low. Because of this, some people like to pair MedPay with PIP and use MedPay to cover medical bills that exceed their PIP limits.
Health insurance
General health insurance should theoretically cover car accident injuries. So, if you don't have PIP or MedPay, health insurance can help you with your medical bills. In some cases, however, a specific injury may not be covered. This is why having PIP or MedPay coverage could be helpful. Having MedPay or PIP coverage could help ensure that all medical expenses are covered following a car collision.
Health insurance is reliable and useful in situations where PIP or MedPay may not be an option for where you live.
Useful tip:
PIP and MedPay are just two of many types of car insurance coverage. Learn about other forms of car insurance coverage
here
.
What if I'm injured and don't have health insurance?
First and foremost, seek medical care even if you don't have health insurance. Yes, it might be expensive, but delaying treatment could make the condition worse. PIP or MedPay should be able to help you if they're part of your car insurance policy. Otherwise, look into disability loans and grants, or talk to a lawyer about other options you might have.
The process of how medical bills are paid
You will likely have to pay your medical bills at first, as you should be seeking immediate medical care. Your health insurance company or a car insurance company should reimburse you or cover your expenses. If you were not at fault for the accident, then the at-fault driver's insurance company will likely cover your medical costs. If you're the at-fault driver, PIP coverage or health insurance should cover your medical care. Your health insurance should usually reimburse the costs of medical treatment right away.
FAQ
Do I have to pay my health insurance back after a car accident?
This only happens if you receive a settlement in court. If you go to court for your car accident and receive a settlement, part of those funds will go to pay back your own health insurance company. Otherwise, you shouldn't have to pay back your insurer.
Who covers my injuries in a car accident?
Usually, the at-fault driver's insurance company will cover car accident injuries of those involved. Otherwise, PIP, MedPay, or your health insurance will help pay for injuries from car accidents.
Who gets the insurance check for my medical bills?
Victims must provide the hospital with their auto insurance policy information. With that information, the hospital can bill the auto insurance company.
Key takeaways
Your health insurance should cover medical costs related to a car accident injury.
If your health insurance policy does not cover your specific injury, PIP coverage or MedPay coverage could help.
The at-fault driver's insurance carrier is usually responsible for covering the medical bills of those involved in a car accident.
If you're in an accident and don't have health insurance, disability loans and grants could help. Otherwise, consult with your lawyer about what options are available to you.
Find the best auto insurance for you
Taking the time to compare and learn about your auto insurance options can help you find the best people and save a good amount of money. The best auto insurance companies offer the best customer service and a plethora of coverage options. Review and compare auto insurance companies here, and find the best fit for you.
Related reading:
On the subject of health insurance, have you ever wondered what those obscure abbreviations on your health insurance card stand for? What is the meaning of the BIN, PCN, RX, and GRP numbers on your card? Read
What Do BIN, PCN, RX, & RXGRP Mean on an Insurance Card?
to find out.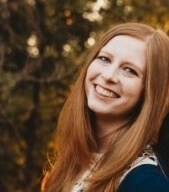 Camilla has a background in journalism and business communications. She specializes in writing complex information in understandable ways. She has written on a variety of topics including money, science, personal finance, politics, and more. Her work has been published in the HuffPost, KSL.com, Deseret News, and more.