Think about what you do in the course of a day. If you're fortunate enough to be a stay-at-home mom, then your scenario would include doing laundry, cooking, cleaning, and caring for children. We all know that it never hurts to make a little extra cash, but most work would interfere with your already busy schedule. Yet the work you're already doing for your family often includes things others will pay you to do for them.
Out of the following ideas, it comes down to what you can fit in, how much it will cost you to add in the work (electricity use, water, etc.) and if it's worth your effort. An important consideration is if you're able to provide services for friends and relatives, or are going to turn it into an actual business. For instance, if you babysit a friends children along with your own, it's no big deal. Yet should it develop further, you'll end up having to legally set up a registered child care facility. Get the picture?
Check out the following options to see if any make sense in your world.
Doing Laundry For Others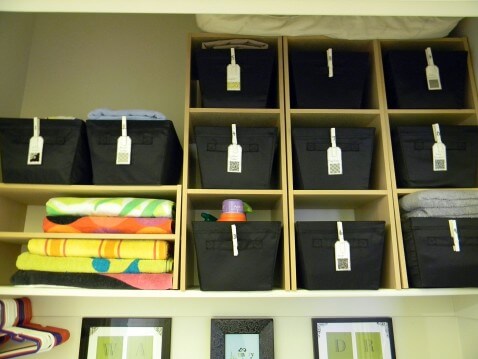 If you already have your laundry running most days, it may not be a big deal to add a friend or a neighbors load in and get paid for it. Alaina Hollander shared her experience providing laundry service on offbeathome.com with some excellent advice:
"Do your research, and charge according to your costs. Think of it like any other business venture, and make sure you are netting a minimum 30% profit (from my personal experience it will be significantly more). Where I am at, I can charge $1 per pound (or a little more). You can also offer drop off/pick up service for dry cleaning. This is great if you have weekly errands you would do anyway that are near the dry cleaner. If you go grocery shopping every Monday, and take your kids to soccer practice every Friday, you can turn those two days into your drop off and pick up days. It'll more than pay for the gas to run your family errands."
"You should expect to make killer tips. Most of the loads I take in are between 15-25 pounds, I end up getting $40 for the work, and at times more than a 100% tip. The best stain remover I have found is one I make myself: equal parts hydrogen peroxide, water, and a healthy squeeze of Dawn dish soap." Also remember you can do this one day, a few days, or even just try it out with a friend to see how it suits you.
Babysitting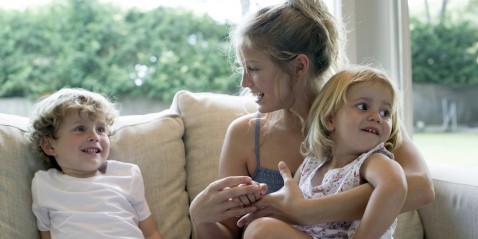 If you're already home with kids, you can make some money by adding kids of friends or relatives. As mentioned earlier, if you're going outside your circle of friends, then you'll need to be legally registered as a child care facility. This is something you can do temporarily until your children head off to school, or pursue long-term, depending on your interest in caring for children. Feel free to do a 'test run' to see if it's helpful, or stressful. Some people will babysit children the same age as those they have at home and end up with extra free time while the children entertain each other.
Ironing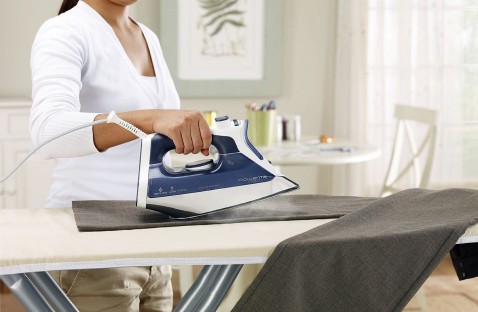 If you already have to do some ironing, are skilled at it and don't mind the task, you can take on ironing for others. Wikihow.com gives some important information should you consider this work:
"Make sure you have the time and energy do the job. Meet with your local government to find out what licenses you need to run your home business. Speak to a business adviser, lawyer or accountant to learn how to set up the business and accounting of it. Get the best iron you can, as well as a backup in case it breaks. Get a clean, wide, sturdy ironing board. Decide how much you want to make per hour. Then think about how much time it will take to iron each piece. You can offer quantity discounts, and add charges for heavily wrinkled or special clothing." Make sure you have a space set aside for this activity that is free of clutter so you can focus.
Recycle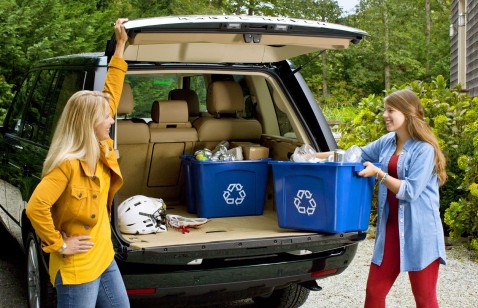 Someone is making money off of your recycling, so why shouldn't you? No matter where you live, it's worth exploring where you can turn in plastic, glass, cardboard, paper products and other trash in return for money. First off, check for your local recycling centers to see who will pay you for recycling products. Should you use a printer, don't forget to take them to office supply stores like Staples that will pay you a few dollars for each ink or toner cartridge you return. Depending on the age of your children, they can get involved by going to parks with you to look for cans and bottles for you to recycle. They will gain some important environmental education in the process.
Make Money While You Wait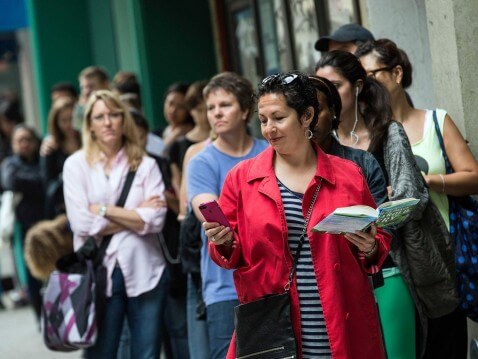 We all have to spend quite a bit of time in life waiting. Waiting in line for groceries or other stores, waiting to see a doctor, waiting in carpool lines and so on, all produce valuable minutes that can be used to make money using your cell. Eric Ravenscraft provided a 'how to' article on lifehacker.com:
"If you're looking for sites that you can perform quick tasks to earn a bit of money, here are a few of the legit ones: Google Opinion Rewards, CashCrate, 20|20 panel, Amazon Mechanical Turk, Harvard Business School Research Study Participation. While individual tasks can be quick, it's also up to you to not let it take up your time if you want to keep to the minimal effort."
"Gigwalk can be used on a similar principle, checking for nearby "gigs" that you can complete for cash. Retailers sign up and enter tasks like auditing a display or checking to make sure things are in order. You can think of it like bite-sized secret shopping. The great thing is that many gigs are available at large retailers like Walmart, so if there's one available at the store you're already going to, you can make an extra few bucks just by stopping by the electronics department." Sounds worth checking out if there's a task available at a store you frequent!