Most medical procedures are very expensive. If you need or want a procedure that's not covered by your healthcare insurance, you might be in search of some ideas on how to pay for it.
Here's everything you need to know about elective medical loans and how to choose the right one for your needs.
What is an elective medical procedure?
An elective medical procedure is any type of treatment that's optional or can be scheduled in advance because it is not an emergency.
Examples include (source):
Cosmetic or reconstructive surgery.
Gynecological surgery (e.g., fertility treatments or pregnancy prevention).
Cardiovascular surgery (e.g., angioplasty or a pacemaker).
Musculoskeletal surgery (e.g., knee or hip replacement).
Exploratory surgery.
A life-saving procedure that isn't urgent and doesn't need to be performed immediately could also be considered elective (or semi-elective). (source)
How much do elective procedures cost?
Elective medical treatments can range from affordable to expensive—and that's even for the same procedure.
Consider laser eye surgery. The cost can range from $300 to $4,000 per eye. Get both eyes done, and the cost could be $600 or $8,000. (source)
Fertility treatments are similar. The basics can range from a few hundred to several thousand dollars. Advanced treatments (e.g., egg freezing, in vitro fertilization, or donor eggs) can cost anywhere from $6,000 to $28,000, and up.
Prices vary dramatically because:
Different providers charge different fees.
Different treatments can be more or less costly.
Prices may include everything, or only the procedure, but not pre-treatment consultations or post-operative care.
Some places have more expensive healthcare costs than others.
Here are the most common elective medical procedures and their estimated cost.

Online medical cost calculators can help you estimate how much your treatment could cost. However, only your treatment provider can give you a specific quote for your personal situation.
Payment options for an elective medical procedure
Most people don't have enough cash on hand to pay for expensive medical procedures, whether they're necessary or elective. Depending on the urgency and cost, you may or may not have time to save up for your treatments.
If that's your situation, you'll have to consider other options.
A personal loan, credit card, home equity loan, healthcare card, or provider financing could help you get your elective medical procedure done now rather than having to wait.
That might be smart if your procedure can't be postponed, and you don't have another way to pay for it. Or if the procedure is extremely important to you, and you need to have it done sooner than you'd be able to save for it. Let's have a closer look at the pros and cons of each option and see what rates you can expect from each one.
Personal loan
A personal loan can be ideal for a variety of financial needs, from debt consolidation to home or car repairs or pay for elective medical treatment when saving up isn't possible or practical.
Using a personal loan could be less expensive than using a card. You'll usually have to pay some interest, but the rate could be lower than a card or provider financing. A personal loan will be more expensive than paying cash.
Most personal loans have fixed payments so that you can pay off the balance within three or five years. If you want to lock in what you'll owe ahead of time, a loan might be a better option for you than a card.
If you have bad credit, you'll pay a higher rate for an elective medical loan. To get the best rate you can get, check your credit reports, and try to raise your credit scores before you apply.
An elective medical loan could also help to build up your credit history and raise your credit scores if you make your payments on time and in full.
Being approved for an elective medical loan doesn't necessarily mean you can afford the monthly payment. If you make late payments or miss payments altogether, your loan could end up hurting your credit. (source)
Credit card
Using a credit card to pay for an elective medical procedure can be expensive unless you have a plan in mind to pay off the debt. Until it's paid off, you may have to pay interest charges every month on your unpaid balance.
Using a card could make sense if you:
HELOCs and cash-out refinancing
Another option is to tap into the equity of your home with a line of credit or a cash-out refinance.
Home equity lines of credit give you the flexibility of withdrawing only what you need. This is useful when you don't know the final cost of the medical procedures.
Cash-out refinancing is another source of credit that allows you to borrow at low interest rates. The tradeoff, as with HELOCs, is you put your home at risk. If you can't afford to make payments on your mortgage, you could lose your property.
Medical credit card
Like any other credit card, a medical card or healthcare credit card lets you buy goods or services now and pay for them later. If you don't pay off the balance, you'll be charged interest on the debt, which will increase the cost of the services.
Healthcare cards are designed for medical patients, and many treatment providers offer them in their office or another facility. You can also apply for this type of card online. (source)
Healthcare card providers don't always disclose all the information you need to know before you use this type of card. If you apply and you're approved, you should read the card agreement and make sure you understand the terms before you use the card.
Pay attention to the card rate and the terms of any promotional offer. The interest credit card issuers defer for a set number of months after you first use the card might become due and payable in full if you don't pay off the balance during the promotional period. (source)
Provider financing
Some medical providers offer payment plans that allow patients to pay for elective procedures over time, usually in monthly installments.
Medical provider financing can be cheaper than using a credit or healthcare card if the provider offers you a payment plan with no or low interest.
Before you agree to a plan, think about whether you'll be able to make the payment every month. If you can't, the provider may give more time or send your account to a collection agency, which could hurt your credit.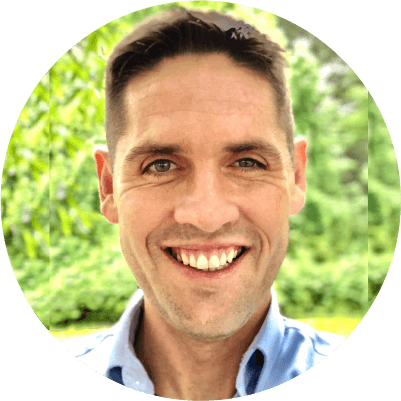 Andrew is the Content Director for SuperMoney, a Certified Financial Planner®, and a Certified Personal Finance Counselor. He loves to geek out on financial data and translate it into actionable insights everyone can understand. His work is often cited by major publications and institutions, such as Forbes, U.S. News, Fox Business, SFGate, Realtor, Deloitte, and Business Insider.