Article Summary
Carvana is an online-only dealership that sells used cars. They also accept trade-ins and purchase cars from customers. Carvana has all the features of a physical dealership has to offer, but functions completely online. You might recognize them for their unique car vending machines.
The car-buying process can be stressful and overwhelming. If you work a crazy schedule, it can be difficult to find time to go car shopping. And then there's the idea of potentially dealing with brash and obnoxious car salespeople. All of these factors may make you wish that you could just go through the whole car-buying process online. And, the good news is, you can. One option is to use Carvana.
Carvana is a car dealership that operates completely online. It has all the same functions as a traditional car dealership, but instead, you can access them all at home through your computer. Sounds great, right? Well, let's dive more into Carvana to help you know if it's the route you should take.
What is Carvana?
Carvana is an online-only used car dealership. While it might sound strange, Carvana makes it totally possible to finance purchases, buy, sell, and trade in cars, all online. Carvana also delivers your new-to-you car to your door, unless you opt to use a car vending machine, which is probably the most unique feature Carvana offers.
A car vending machine is exactly what it sounds like: A giant building full of cars that operates like a vending machine. Customers are given a custom coin that they can deposit to receive their car.
How does Carvana work?
Carvana has physical locations throughout the United States, but the actual sales process occurs online. So whether you want to buy, sell, or trade in a car, it can all be done from the comfort of your own home.
Buy a car
The purchase process is fairly straightforward. You can begin your search simply by clicking "search cars" or selecting the type of car you're interested in. Through Carvana's website, you can virtually inspect both the interior and the exterior of the car to decipher whether or not it's right for you.
The virtual inspection allows you to see each vehicle with a 360-degree view. Flaws, such as dents, are photographed and shown to potential buyers. Carvana also provides the following details about each car on its website:
Equipment installed, such as Bluetooth, backup camera, heated seats, charging port, and hands-free calling
Whether it's been in any reported accidents
Basic information, such as the number of seats and doors, the color of the interior and exterior, and how many keys are provided
Features included, such as a rear window defogger, front-wheel drive, and traction control
A detailed, 150-point inspection list
Documentation and pictures of damages both inside and outside of the car
Once you find a car you're interested in, you can purchase it right from the website. But, you also have the option to pay cash for your Carvana car. Then you can have the car delivered right to your door or you can pick it up from a car vending machine. There are more than 30 car vending machines throughout the U.S.
Make sure you like it
Once you've received your car, you'll need to provide a driver's license and proof of insurance. You'll also get to test drive the car for up to 20 minutes. Don't like it? You can send it back then and there. If you choose to keep it, you'll fill out the final paperwork, and the car is yours.
If you don't live close enough to pick up a car you purchased online, you can pay a nonrefundable fee to have the car delivered to you.
Pro Tip
Interested in Carvana, but there's not a location near you? Carvana will reimburse you up to $200 for a plane ticket if you come to their location and keep the car.
Selling and trading in cars
Just like with buying cars, selling a car through Carvana starts online. You'll provide Carvana with your car's VIN number and some basic information, such as your car's mileage, condition, accident history, etc. You'll receive a quote straight away, which will be valid for seven days. Once you accept the quote, a Carvana rep will come to your home, have the vehicle inspected, and collect the car. Carvana offers cash and trade-ins when purchasing cars.
The process is similar if you trade in your car. You'll provide Carvana with the same basic information and VIN. You'll then be provided with a trade-in value that will be good for up to seven days. Carvana will inspect your trade-in vehicle and hold onto it until the end of the seven-day trial period. If you return your new Carvana car, you will receive a refund and your trade-in vehicle.
Get a loan
Want to buy a Carvana car but are not sure you can afford one? Compare the details on various auto loans including those directly from Carvana. There are more than 109 million auto loans in the United States, so make sure you are getting the best one for you. We've also put together lists of the best auto loans for new cars and used cars.
What happens after you purchase a Carvana car?
You've bought the car, signed the paperwork, and the car is officially yours! So, now what? Let's dive into some details that will come up with the purchase of your Carvana car.
Trial period
While Carvana does allow you to test drive the vehicle for 20 minutes once you get it, you also get a seven-day trial period. If you're not satisfied with your purchase, you can return the purchased vehicle and receive a refund.
Here's a catch, though — you're only allowed to drive 400 free miles during this period. You'll have to pay $1 for every mile beyond that. Also, if you had your car delivered to you, you won't receive a refund for the delivery fee.
Car registration and license plates
You will receive temporary tags with your car. Carvana will usually register the car for you (to the home address provided during the buying process), but that may be restricted in some states. Buyers generally receive the titles, registration, and license plates within six to eight weeks after completing the purchase process.
Warranty claim
Each Carvana car comes with a complimentary 100-day warranty that covers the following:
4,189 miles
Air conditioning
Audio equipment
Electrical components
Engine
Fuel systems
Transmission
Vehicle sensors
This warranty, provided by the company SilverRock, includes roadside assistance and comes with a co-pay. It will begin as soon as you receive your vehicle. You also have the option to purchase CarvanaCare. There are three tiers to CarvanaCare, the highest of which includes coverage for:
Three oil changes and tire rotations for one year
Minor dings and dents
Tire and wheel protection
Pros and cons of Carvana
Carvana offers some appealing features, but there are some disadvantages that may make you want to turn to a traditional dealership instead.
WEIGH THE RISKS AND BENEFITS
Let's look at the pros and cons:
Pros
No pushy salespeople. You'll likely experience less pressure to buy a car with Carvana's car-buying process. Instead of working around pushy salespeople, you can browse cars from the comfort of your own home. You won't be pressured into buying a car you can't afford, and you can leave anytime.
Easy delivery. If you want, you can have your new car delivered right to your door. Additionally, if you purchase a car online but don't live near any local markets, you can pay to have the car shipped to you by a third-party company.
Everything's online. There's no need to make a planned trip out to the dealership. No matter what time of day it is, you can buy a car through Carvana.
Cons
Extra charges. Though it's convenient, you may experience extra charges through Carvana that a traditional dealership doesn't have. If you return the car, you'll have to pay for driving more than 400 miles. If you have your car delivered, you pay a nonrefundable fee. While these costs don't matter if you keep the car, it can be a pain if you return it.
No price negotiation. While salespeople can be overwhelming, you can sometimes negotiate car prices. This isn't an option through Carvana, however, and you will have to pay whatever price the car is listed for.
Low ratings. Carvana has garnered some low ratings from reviewers on sites like the Better Business Bureau and Consumer Affairs. Reviewers reported that vehicles arrived with problems that had not been previously disclosed. People have also complained about delays in receiving refunds and delivery, as well as issues with registration.
Is Carvana right for me?
Carvana is not a perfect car retailer, but it certainly has its perks. Carvana may be right for you if you're comfortable working through the website, don't want to deal with salespeople, and are okay with not negotiating prices. And there are benefits, even if you don't live near one of their markets.
If you're not comfortable with the idea of an online-only car dealership or don't want to worry about potentially paying a few extra fees, then a traditional car dealership could be better for you.
FAQs
Who owns Carvana?
Carvana is owned by Ernie Garcia III, who founded the company in 2012. He now serves as the President and Chief Executive Officer of Carvana.
Where is Carvana located?
Carvana operates multiple locations throughout the United States. If you're interested in a Carvana car but don't live near one of these locations, Carvana makes it possible to have a car delivered to you or cover part of your trip out to receive it.
How long does it take Carvana to verify documents?
Carvana states that it will typically take one to two days to verify documents. Various customer reviews, however, state that it took longer than expected.
Where does Carvana get its cars?
Carvana gets its cars through auctions, customers, dealer partners, and trade-ins.
Key Takeaways
Carvana is an online car dealership that offers nearly everything an in-person dealership does. But you can do everything online and potentially pick up your car from one of its car vending machines.
Carvana buys and sells cars and accepts trade-ins.
Those who buy a car through Carvana have a seven-day trial period when they can return the car.
Customers have reported that they loved the easiness of the car-buying process but had some complaints about how long some of the processes took.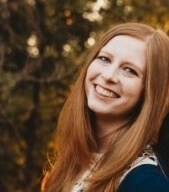 Camilla has a background in journalism and business communications. She specializes in writing complex information in understandable ways. She has written on a variety of topics including money, science, personal finance, politics, and more. Her work has been published in the HuffPost, KSL.com, Deseret News, and more.