Article Summary:
A deed-restricted community is a development with specific rules and restrictions, which limit what a homeowner can do with their land. For example, these restrictions may limit what animals you own, what you can plant, and the color of your house. Deed restricted communities are also different than homeowners associations, as the rules of HOAs are much easier to alter. For those reasons, a deed-restricted community may not be the best choice for those who want flexibility and creativity with their property.
When searching for a new home, you may see homeowners associations or deed-restricted communities listed among your options. These types of communities can have a huge impact on what you can do with your home, which could make or break the experience for you. But what is a deed-restricted community? How are they different from homeowners associations?
Before you make an offer on a property, you should learn all you can about deed restrictions. Below, we lay out every detail you need to know about these communities. In addition, you will learn about deed restrictions, how they differ from homeowners associations, and if they're the right choice for you.
What is a deed-restricted community?
A deed-restricted community is a development that comes with certain rules and regulations. Though these communities are often confused with a homeowners association (HOA), the conditions enforced in deed-restricted communities are much more difficult to alter.
Deed restrictions limit what a homeowner can change about their property. These rules often focus on the property's appearance and may include restricting tall fences or even trees. They could also limit the number of cars you park in a driveway. While these may sound extreme, these rules do help keep a neighborhood looking neat and orderly.
What does deed-restricted mean?
A deed restriction, sometimes referred to as "restrictive covenants," places limits on what you can do with your property. These restrictions are written directly into the property's deed, and thus the conditions cannot be removed without legal assistance. Deed restrictions are tied specifically to the land. If you move out of the deed-restricted property, whoever moves into your old home will be subject to the same rules.
Though some restrictions sound unnecessary, it's important to know that various parties can incorporate restrictions into the deed. This includes the HOA, the area's developers, and even the county or city governments. By enforcing these conditions, the city (and whoever else is involved) maintains high property values.
How do I get around deed restrictions?
The best way to get around a deed restriction is to try and change it. However, this is a lengthy legal process that may be hard and expensive to do.
Are deed restrictions legally binding?
Yes. You could get a legal claim filed against you for non-compliance if you continuously break the rules. To ensure you want to live on the property, you may want to speak with a real estate attorney about the restrictive covenants before signing anything.
Who enforces a deed restriction?
The party that created the restrictions enforces them. This could be a homeowners association, the local or city government, or even the property's developers.
If you like the structure a deed-restricted community provides, why not start looking for your perfect mortgage loan! Use SuperMoney's custom tools below to review and compare loans from some of the best mortgage lenders.
What are some of the most common deed restrictions?
Deed restrictions vary by city and county, but most communities have a variation of these restrictions in place.
Exterior restrictions
Many of the rules enforced in deed-restricted communities focus on the aesthetic of the area. To maintain this cleanliness, you may see something similar to these conditions.
Backyard restrictions. Some restrictions prevent anything in your backyard that obstructs your neighbor's view. This could prevent you from having tall sheds, fences, trees, or shrubbery.
Exterior colors. A deed-restricted house may limit which colors you can paint your home or if you can change your house color at all.
Items kept in the front yard. Deed restrictions can forbid certain items on your front yard or driveway. This could include boats, boat trailers, work trucks, sheds, or a car without a license plate.
Mailboxes. Specific deed restrictions prohibit homeowners from customizing their mailboxes.
Plants and trees. Restrictions can include banning certain trees and plants from being on the property. Similarly, plants might have a height regulation. This ensures the neighbor has a clear view from their window.
Structures and renovations. Certain deed restrictions require you to receive permission to renovate your home or build a new structure.
Type of fencing. Like paint colors or mailboxes, some deed restrictions have regulations on the type of fencing one can build. There may be a height or color limit to what you can have. It's common to ban chain-link or tall fences.
The number of vehicles allowed on the property. Deed restrictions may have a limit on the number of cars you can park on your lot. Motor homes, travel trailers, or boats are often banned, too.
Homeowner restrictions
In addition to the exterior appearance of the area, deed restrictions may extend to the livelihood and age of the homeowners themselves. While not discriminatory, some common deed restrictions may prohibit you from joining the community.
Age restrictions. You may have to be a certain age to live in some deed-restricted communities, such as a retirement community. The age requirement, in this case, is usually 55 years old.
Home-run businesses. Many deed restrictions prevent the property owner from running a business out of your home. This is usually to prevent heavy traffic in the area.
Pets and animals allowed. Many deed restrictions prohibit certain animals from living on the property. Some restrict livestock—such as chickens, pigs, or cows—in residential areas, while others restrict everyday pets. For example, property owners in these communities may not be allowed to have a certain breed or size of dog.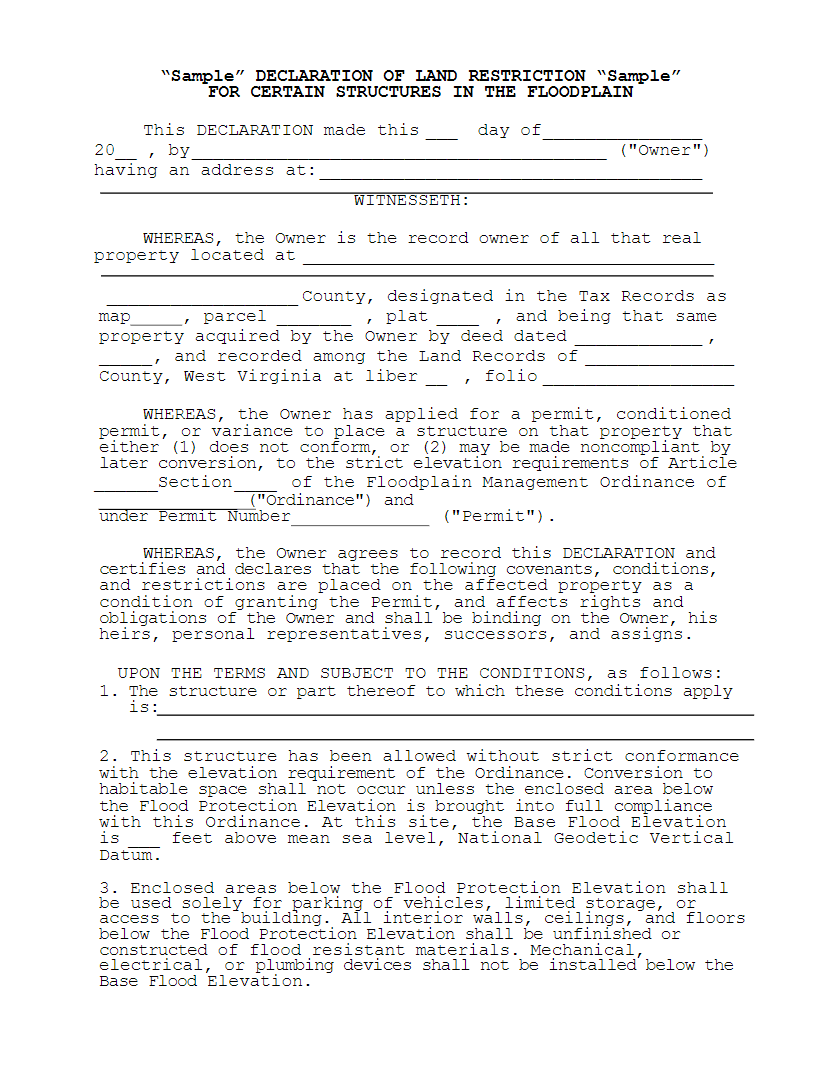 Deed restricted vs. homeowners associations
Deed restrictions and HOA rules are not the same. The key differences are who creates the rules and how long the restrictions stay in place.
One of the most important distinctions is the ability to change, create, or remove rules from homeowners associations. These rules do not have an expiration date, and a majority vote allows the association to alter any rule they choose.
Deed restrictions, on the other hand, are not so easily changed. Though some conditions expire, many do not, as some public records put an unlimited timeline on certain deed restrictions. Since it is a legally binding document, deed restrictions are also difficult to alter and may only be done through judicial proceedings.
How do I change a deed restriction?
Although difficult, it is not impossible to change a deed restriction. Here are the steps you can take to do so.
Get a copy of the restrictive covenants. Visit your county clerk's office or the courthouse and find restrictive covenants explaining the deed restrictions.
Study the document. See if you can find an expiration date or if it says how to change or remove the restriction.
Contact your governing body. Reach out to whoever set the deed restrictions. This could be your HOA, community association, local government, or the city.
Get permission. If the deed restrictions involve a neighbor, have them sign a restriction release agreement. Send a copy to the county.
Go to court. This is only necessary if your governing body does not allow for the adjustment. A judge may void the deed restriction if it is illegal, vague, outdated, impractical, or discriminatory.
Pro Tip
Your county may require a notary to make your restriction release official. Make sure you check this before you send it off.
How do I know what homes are deed-restricted?
Because deed restrictions are so firm, it's important to know and understand the rules set in place before you make an offer. Here are some people who can tell you if your home has deed restrictions:
Your real estate agent. Your real estate agent can look at property records to see if there are any restrictions on the home. Previous listings should also say if it's a deed-restricted home.
The local government. A list of deed-restricted communities is found on your local clerk's website. You can also visit urban planning departments or municipal clerks. They should have these records on file.
The head of the HOA. Deed restrictions can come with HOAs. The head of the HOA can show you restrictions on the home you're interested in.
What are the pros and cons of living in a deed-restricted community?
The idea of living in a deed-restricted community may scare you, but there are some benefits. Be sure to look at both the good and the bad when deciding if it's the right home for you.
WEIGH THE RISKS AND BENEFITS
Here is a list of the benefits and drawbacks to consider.
Pros
Include requirements on property upkeep, like maintenance and lawn care, which keeps property values higher.
Access to community amenities, such as pools, tennis courts, shuffleboard courts, clubhouses, and more.
Expenses for amenities (pool maintenance, snow removal, etc.) may be shared under HOA rules.
Cons
Conditions are often very strict, which might prevent you from living the life you want.
Home projects and flexibility is limited.
Selling the home might be difficult, especially in an age-restricted community.
Key Takeaways
A deed-restricted community is an area where all homes have certain rules to follow.
These restrictions place limits on what homeowners can do with their land and property.
You can find your property's restrictions in the home's deed.
A deed restriction may limit what type of fencing, pets, and plants you have.
Changing a restriction can be an expensive and lengthy legal process.
HOAs are different from deed-restricted communities.
Find your ideal mortgage loan
If you found your perfect home, whether in a deed-restricted community or not, then you'll need to find a mortgage that best suits your needs. Through years of independent research, SuperMoney developed comprehensive reviews that allow you to compare numerous lenders all at once. Find the right mortgage for you today!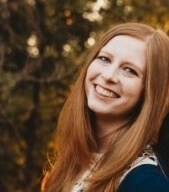 Camilla has a background in journalism and business communications. She specializes in writing complex information in understandable ways. She has written on a variety of topics including money, science, personal finance, politics, and more. Her work has been published in the HuffPost, KSL.com, Deseret News, and more.