Article Summary
While a seat in Delta Premium Select can cost more than double that of a seat in Comfort+, it offers customers much more legroom and space than other cabins. You also get more dining and drinking options. Premium Select is available on certain long-haul flights. Depending on the length of your flight, it could be worth the investment.
Back in the day, most people only had two options to choose from when booking a flight: economy class or first class. Today, your flight options (and luxuries) have expanded quite a bit. What used to be two choices has grown into half a dozen choices from some airlines, including Delta.
This article takes a deep dive into what you can expect from a seat in the Premium Select cabin. We'll also compare it to one of Delta's most well-known onboard experiences: Comfort+.
Delta's flight options
Most airlines offer passengers the option to pay more for additional services, and Delta is no exception. Delta offers passengers six onboard experiences:
Basic Economy Class
Main Cabin
First Class
Premium Select
Delta One
Each one offers more amenities and services than the next, with an additional cost, of course. With all of these choices, how do you know which one to go with? And is it worth the extra cost?
What is Delta Premium Select?
Delta Premium Select is the company's newest seating option. For an additional charge, Premium Select customers can access exclusive amenities and premium services unavailable in other cabins. Services include a more spacious seat, additional food and beverage offerings, and more. This service is offered on select long-haul flights, making international flights a bit more comfortable.
In terms of amenities, Delta's Premium Select cabin falls just below their Delta One cabin but above Comfort Plus (more commonly referred to as Comfort+). Premium Select allows customers to experience more amenities than they would on Comfort+ while at a lower price point compared to Delta One.
What Delta Premium Select has to offer
Here are some of the top features you'll get if you buy a Premium Select seat:
More room. Delta Premium Select sits passengers on wider seats with a deeper recline. Premium Select passengers also get an additional seven inches of legroom compared to the main cabin seats and an adjustable foot and leg rest.
Sky Priority. This service includes a quicker security check and early boarding.
Entertainment. Premium Select passengers have a larger entertainment screen for watching movies and television shows.
Food and beverages. Delta Premium Select customers get a snack as well as a glass of water or wine soon after takeoff. Additionally, Premium Select passengers have access to a premium snack basket and a Delta Premium Select menu.
Amenity kits. Premium Select members receive amenity kits that include lip balm, socks, eyeshades, and more.
Sleeping materials. These members can sleep easily on Delta flights as they receive a blanket and memory foam pillow made out of recycled materials.
Delta Premium Select vs. Comfort+
Both Comfort+ and Premium Select offer their members additional services. But what's the difference between the two? Well, the differences are quite steep.
While they both offer some of the same basic bonuses — like an earlier boarding time and extra space — Premium Select offers more. Here's a breakdown of the similarities and differences between the two.
What's the same
Boarding. Like Premium Select members, Comfort+ allows members to board the aircraft earlier than many others.
Legroom. Comfort+ customers get an additional three inches of legroom compared to seats in the main cabin.
Food and beverages. In both Comfort+ and Premium Select, passengers will have access to premium snacks.
Additional amenities. Comfort+ passengers receive an amenity kit with a plush blanket, pillow, earbuds, and more.
What's different
Availability. Delta Comfort + is available on all flights, while Premium Select is only offered on select international flights.
Legroom. The amount of room you get in Premium Select is arguably one of its best features. While Comfort+ gives you an additional three inches of legroom, Premium Select passengers enjoy an extra seven inches compared to the main cabin. You can also stretch out your legs using a recliner, which Comfort+ does not offer. Seats in Premium Select can also recline deeper than they do in Comfort+. All in all, Premium Select grants you much more room than Comfort+.
Food and beverage services. Premium Select passengers receive a premium menu and a complimentary beverage and snack soon after takeoff, while Comfort+ members do not.
The price. Expect to pay a steep price for Premium Select over Comfort+. A seat in a Premium Select cabin can cost more than double that of a Comfort+ seat (but it's still much cheaper than Delta One).
WHICH CABIN SHOULD YOU CHOOSE?
Before you buy your ticket, check out what you get with each service.
Premium Select
7 extra inches of legroom and a recliner seat
Premium snacks and a beverage right after takeoff
Only available on select long-haul flights
Early boarding
Premium amenity kits
Comfort+
3 extra inches of legroom
Access to premium snacks
Available on all flights
Early boarding
Amenity kits on long-haul flights
Is Delta Premium Select right for me?
There are a few issues to keep in mind when deciding if you should invest in Premium Select or not. First, can you afford it? While Premium Select has a lot to offer, it's also expensive. So, if you can't afford it, look into sitting in first class or Comfort+ instead.
Second, how many people are you traveling with? Premium Select usually sits people in rows of two as opposed to rows of three in other cabins. If your party is large or an odd number, sitting in a different cabin could be better.
Lastly, how long is your flight? While Delta offers Premium Select services on select long-haul international flights, some flights are longer than others. Paying the extra amount will likely be worth it for a 16-hour flight, but maybe not for an eight-hour flight. If you feel your flight is long enough that you know you'll appreciate the additional space offered, then it might be worth the investment.
Pro Tip
Looking for some ways to
save on a big trip
? Consider flying on Tuesdays, Wednesdays, and Saturdays. These are typically the cheapest days to fly. You can learn some more tips about flying cheap
here
.
Consider a travel credit card
One way avid travelers can afford to keep up with this hobby is by using points to make purchases. These points can then be redeemed for travel expenses, such as flights or hotel chains.
If you're an avid traveler, look into getting a travel credit card. This can help you achieve your travel goals while saving some money at the same time. Check out SuperMoney's guide to the Best Travel Credit Cards here.
FAQs
What is the difference between Delta Select and Premium?
Delta does not offer a level of service called "Delta Select" or "Delta Premium." There is, however, Delta Premium Select. This service offers customers a spacious seat with more legroom, an amenity kit, faster boarding service, and much more.
Can you sleep in Delta Premium Select?
It can be much easier to sleep in Delta Premium Select than other cabins as you're offered wider seats with a deeper recline, a pillow, blanket, and eye cover.
Do Premium Select seats lay flat?
While you can lay flat in Delta One seats, you can't in Premium Select seats. The Premium Select seats, however, provide a deeper recline than those in the main cabin or Comfort+.
Key Takeaways
Delta Premium Select is the newest class offered to customers on select long-haul Delta flights.
Premium Select passengers experience a wider seat, more legroom, and a deeper recline than those in other cabins.
They also get larger entertainment screens, premium snacks, and amenity kits that can help with sleeping.
The price of a seat in the Premium Select cabin can be almost twice as much as a seat in Comfort+, but you also get access to many more services.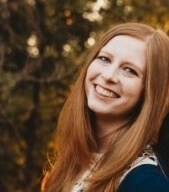 Camilla has a background in journalism and business communications. She specializes in writing complex information in understandable ways. She has written on a variety of topics including money, science, personal finance, politics, and more. Her work has been published in the HuffPost, KSL.com, Deseret News, and more.