Article Summary:
Hazard insurance is a part of a homeowners insurance that offers financial compensation for sudden and accidental damage to your property. When you get a mortgage, lenders require you to purchase hazard insurance to protect the investment. In most cases, the insurance is included in the mortgage's monthly payment. The cost of a homeowners policy depends on a few factors, including the property's location. In addition, you may want to separately add coverage for certain natural disasters, such as floods and earthquakes since most hazard insurance policies don't include them.
You've probably heard of homeowners insurance, but you may not have heard of hazard insurance. Hazard insurance, also called hazard coverage, is a subsection of homeowners insurance that protects your property from unexpected damage. Mortgage lenders require home insurance, which includes hazard insurance, to protect their investment. But, do you know which disasters your home is protected from, and what part of your home it specifically protects?
Hazard insurance usually covers your home from fire, falling objects, and lightning, but it doesn't cover flooding or earthquakes. Your personal belongings also aren't protected under hazard insurance. These policies are important to know and understand, but they can be confusing for some. This article lays out everything you need to know about hazard insurance and why it is an important investment to make.
What Is hazard insurance? 
Hazard insurance covers your home from hazards or natural disasters. Homeowners will receive compensation from their insurance company for any damage to their home's structure if the specific disaster is stated in the homeowner's insurance policy. Hazard insurance does not cover items inside the home or personal belongings, only the actual structure of the property.
You may have to purchase a separate insurance policy to cover a specific natural disaster, such as earthquakes, floods, and more.
Is hazard insurance the same as homeowners insurance? 
Hazard insurance is a section of a homeowners insurance policy. Hazard insurance generally refers to coverage for any structural damage done to your home. Homeowners insurance encompasses a broader range of policies, such as compensation for theft and financial protection if you have to move out to cover home repairs.
Do mortgage lenders require you to buy hazard insurance?
Homeowners insurance (and thus hazard insurance) is one of the many requirements needed to qualify for a mortgage. Not having hazard insurance could end up being more costly in the future if a disaster were to strike. It's an insurance policy worth investing in.
Depending on the location and the risks in the area, your mortgage lender could require you to purchase flood or earthquake insurance alongside homeowners insurance.
What does hazard insurance cover?
Extreme storms
Fire
Hail or sleet
Hurricanes
Tornados
Smoke
Falling objects
Lightning
Some hazard insurances also have a "named perils" policy. This is a more limited type of hazard coverage that only covers perils specifically listed in the hazard insurance policy. Some of these perils include:
Water overflow or discharge from household systems
Volcanic eruptions
Damages caused by riots
Vandalism damage
Damage from a power surge
Freezing of household systems
Insurance companies will compensate you if a covered event causes damage to your property. However, this does not include all events.
Not Covered
Injuries suffered on the property
Personal belongings
Floods
Earthquakes
Mudslides
Landslides
Sewer backup
Intentional damage carried out by the owner
Normal wear and tear
Pests
Mold damage
Coverage for floods and earthquakes can be added, but it usually has to be purchased separately.
Hazard insurance and mortgages
How much hazard insurance do you need?
Ideally, you should pay for enough hazard insurance to cover the cost of rebuilding your home. This amount, known as a replacement cost, is based on the estimated price of labor and materials that would be needed to rebuild the property.
Separate Hazard Insurance Policies
Extended replacement cost and guaranteed replacement cost
In some cases, your replacement cost may not be enough. If your home was damaged in a widespread disaster, such as a hurricane, the cost of labor and materials may increase due to being in higher demand. If this is a concern of yours, look into getting an extended replacement cost policy. This policy offers a buffer and can cover up to 50% of costs if the amount is higher than predicted. You can also look into getting a guaranteed replacement cost. This policy pays as much as necessary to help rebuild your home, even if it is above the expected amount.
Earthquake or flood insurance
You may want to consider purchasing additional coverage for floods, earthquakes, and landslides. Most homeowner insurance policies do not cover flooding, earthquakes, and landslides. If you live in an area where these are common, you may not have a choice. Certain jurisdictions require homeowners to buy additional coverage if they live in high-risk areas. Of course, the homeowner will have to cover the additional cost.
How Much Does Hazard Insurance Cost?
The cost of hazard insurance depends on your deductibles, credit score, and location. Areas more prone to a natural disaster may have a higher hazard insurance cost. It could also end up costing more due to adding on extra coverage for potential disasters. When a hazard insurance policy ends up being very expensive, mortgage lenders may offer buyers an escrow account. This will split the cost into monthly payments.
The cost of your hazard insurance policy could rise with inflation or after an insurance agent conducts an inspection. If a natural disaster strikes your area, such as a fire, hazard insurance prices could rise to cover the price of repairs.
Frequently asked questions about hazard insurance
Do I have to pay hazard insurance on my mortgage?
Most lending services require you to take out homeowners insurance to qualify for a mortgage loan. Hazard insurance is a section of homeowners insurance and is generally worth investing in.
What is hazard insurance in escrow?
An escrow account allows you to pay your hazard insurance in monthly payments. A mortgage lender often offers this when the hazard insurance is rather costly.
Does hazard insurance cover roofs?
Generally, yes. Hazard insurance coverage usually protects the foundation, structure, and roof of the home. Your insurance company should offer financial compensation for damages done to these areas.
Key takeaways
Hazard insurance is a part of a homeowners insurance that offers financial compensation for sudden and accidental damage caused by covered events.
Hazard coverage on a mortgage typically covers extreme storms, fire, hail or sleet, hurricanes, tornados, smoke, falling objects, and lightning.
Mortgage lenders require home insurance, which includes hazard insurance, to protect their investment.
Lenders usually include it in escrow as part of the monthly mortgage payments.
Hazard insurance is a section of homeowners insurance policies.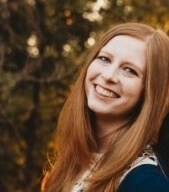 Camilla has a background in journalism and business communications. She specializes in writing complex information in understandable ways. She has written on a variety of topics including money, science, personal finance, politics, and more. Her work has been published in the HuffPost, KSL.com, Deseret News, and more.