Article Summary:
A pocket listing is a property put up for sale but the listing is not shared with the general public. It's considered unethical by many because pocket listings distort the market and may not get the seller the best price for their property. The real estate industry may allow properties to be offered by word of mouth, but once they are advertised, the listings need to be entered into the multiple listing service.
The term "pocket listing" brings a sort of sneakiness to mind. It's small and secret, similar to sharing something with only a few friends instead of posting to social media. In the real estate world, a pocket listing is a form of real estate listing promoted through word-of-mouth rather than the real estate hub known as the multiple listing service (MLS).
The National Association of Realtors discourages pocket listings, but they aren't illegal. Let's dive deep into pocket listings, what they are, and why certain sellers might go in that direction despite the disadvantages.
What is a pocket listing?
A traditional real estate transaction involves advertising on the multiple listing service (MLS) and cooperation between several real estate agencies. Once a property is put up for sale through a Realtor, it's supposed to be entered into the MLS system. The agent then communicates with other real estate professionals to get the highest and best price for their client.
This makes great sense for the seller because once their property is listed, hundreds, even thousands, of real estate agents everywhere can see the property including its price and details. One agent might list the property, but a big crowd of real estate agents can try to sell it.
A pocket listing is a property the owner wants to sell but is not entered into the MLS system. It's an arrangement between the seller and the real estate broker that is also stated in the listing agreement. The property might be for sale, but the rest of the world doesn't know about it. You may also hear a pocket listing referred to as an "off-market" listing.
What's the difference between a pocket, quiet, private, and exclusive real estate listing?
A pocket listing might imply one real estate agent knows the property is for sale while an exclusive listing means the local real estate office has the listing. In both cases, the property should enter the MLS when the property is advertised for sale. You may also hear these categorized as "off-market listings" because they are outside the MLS system.
Both quiet and private listings are other terms for pocket listings.
How do pocket listings work?
Rather than opening a home sale to multiple realtors and agencies, a homeowner might want to sell their house without letting the world know about it. They approach a real estate agency or brokerage office and let them know. That one agent or a group of their friends who are fellow agents might know about it and discretely market the property by word of mouth.

Example:
There is a homeowner who is well known in the community. They come from an old, established family. Everyone assumes they are rich, and they have a reputation they would like to protect.
Unfortunately, they've run into financial trouble. They need to raise cash but don't want anyone to know about it. They discretely approach a REALTOR® to have their property quietly put up for sale.
How does the MLS affect home sales?
In addition to showing current information about properties that are available, the MLS also shows historical information. This includes how long the property was on the market and the listing price history, including price reductions. If a property has been on the market a long time, buyers consider the listing stale. Why hasn't it sold? Something must be wrong with it.
If the property experiences several price reductions, it communicates the listing agent priced it too high or there is something wrong with the property.
Pro Tip
Unless you have a good reason to keep the impending sale of your property under wraps or have the buyer and price already determined, stick to the mainstream way of doing things. Have your property listed on the MLS system by a qualified real estate professional.
What are the pros and cons for sellers of a pocket listing?
Is a good price better than discretion? Not all property owners think so. Before offering your home as a pocket listing, consider these benefits and drawbacks.
WEIGH THE RISKS AND BENEFITS
Here is a list of the benefits and drawbacks to consider.
Pros
Confidentiality. The seller wants to be discrete, not announcing to the world they are selling property to raise cash. They would lose face or potential buyers would assume the seller was desperate and try driving the price down.
Avoid the crowds. Fewer listings keeps foot traffic out of your house. A traditional listing may have several showings in one day, which not all sellers like.
Test the market. Exclusive listings allow sellers to test home sale prices and determine whether the listing is realistic for the house's area and condition. If there is no interest, reality should set in and get the seller to agree to a more realistic price.
Commission discount. Because the listing broker is not responsible for promoting the property as much during a pocket listing, you may be able to negotiate a smaller price for their services.
Previously found seller. Perhaps a friend or family member already expressed interest in purchasing the home. The seller wants a formal structure to get the sale completed, but the property won't be listed on the MLS system because a buyer has already been found.
Controlled listing. The MLS doesn't just include the number of bedrooms and bathrooms on the listing page. This site also shows how long the home has been listed, any historical information about the property, and whether the home price was ever reduced. A pocket listing allows sellers to take their time with this process and avoid price reductions due to long listing times.
Cons
Limited offers. Homes that aren't advertised publicly obviously receive less attention, even in a hot market. This also means you lose the opportunity for a bidding war when people compete to buy your house with increasing offers.
Price may not be ideal. How do buyers know the value of comparable houses? The pocket listing isn't entered into the MLS database.
Longer listing time. Without the advertisement help of the MLS or other real estate professionals, a pocket listing generally takes longer to sell.
How do you find pocket listings?
The National Association of Realtors (NAR) is the industry's trade association, but not every real estate agent belongs to it. If the NAR sets rules for its members, there may be some outside firms that don't observe all the rules. They might know about pocket listings.
Think about this last point for a moment. If you choose the real estate agent because they don't follow the NAR guidelines and are outside the system, what other rules are they choosing to ignore?
There is an exception to the NAR policies discouraging pocket listings. It's the office exclusive listing. This is when the seller has the resources of that local firm driving their sale, but it's not being marketed beyond that team. Once anything is advertised, posted, or promoted, then it must go into the MLS system.
Some people don't take the REALTOR® route, preferring to sell their homes themselves. You've heard about people who list their apartments for sale on the bulletin board in the laundry room of the building. These "For Sale By Owner" situations are "do it yourself" versions of pocket listings.
What are the pros and cons for buyers?
Pocket listings aren't just risky for the seller. As a buyer, you may get a great deal on a fantastic house, but there's also a possibility that you overpaid for a property that needs a lot of attention.
WEIGH THE RISKS AND BENEFITS
Here is a list of the benefits and drawbacks to consider.
Pros
Little to no competing buyers. Because a pocket listing is quietly advertised, there's a chance you'll be the only bidder on the property. With little competition, your bid may be more readily accepted.
More time for financials. Selling a home through a pocket listing is not a fast process, and the seller likely knows this. This discretion provides buyers more time to organize their finances and settle the home sale legal terms.
May get a great price. Without substantial marketing or bidding war, you probably won't have to worry about steep increases in the home's price. Depending on how long the home has been listed, you may be able to offer lower than the asking price and get a great deal.
Cons
Less background information. Since a pocket listing isn't posted on the MLS, buyers don't have access to the information found in many traditional listings. This includes no comparable sales, no information on how long the house has been listed for, and no history of the property's damages.
Difficult to find. Without being promoted on the MLS, you'll likely have a difficult time finding a pocket listing unless you speak to several real estate brokers or agents.
How to finance pocket listings
Most pocket listing sellers aren't in a rush to sell, which gives you more time to get your finances in order. Lenders will not typically care if a property on sale is a traditional or pocket listing as long as the loan amount and the property valuation make sense. The process is the same as with any other property.
However, whether you're buying a traditional or pocket listing, it's important to compare mortgage lenders to ensure you find the best rate and terms for your needs.
How does the real estate industry address pocket listings?
The NAR banned pocket listings in 2019. Still, it's tough to police what goes on in the shadows. The NAR implemented its Clear Cooperation Policy in 2020 to address this issue. Real estate agents have one business day of public marketing, then the agent must enter the property into the MLS system.
It's important to realize coming up with a buyer outside the traditional MLS system can be detrimental to the seller. You've likely gotten those telemarketing calls asking "Is your property for sale? We represent a group of investors. We will offer you a good price." If the seller is in financial distress, they might agree to sell their property without knowing its true value. This is a major reason why people seeking to sell real estate should work with qualified real estate professionals.
Are pocket listings legal?
Yes, they are legal. However, some people feel they shouldn't be legal.
There are good reasons to avoid pocket listings unless you have a good reason not to have a public listing. From the seller's point of view, they want to get the highest price they can, which multiple showings can provide. If the real estate agent says: "I listed the property yesterday and I have 35 showings scheduled," that's what the seller wants to hear. Healthy competition is good.
Now, look at it from a different perspective. You can afford a house within a certain price range and want to look in a neighborhood with a great school district. There's a pocket listing that fits all your criteria, but its exclusivity means you never hear about it. That wouldn't be fair. This can be viewed as discrimination because the house might not be shown to all potential buyers.
Are pocket listings unethical?
Pocket listings fit into a grey area. Some might describe them as unethical, especially those who benefit from properties being listed on the MLS. However, pocket listings are not illegal. However, the National Association of Realtors (NAR) has taken a stand against them. Their policy requires realtors to add properties to the MLS within one business day of being marketed publicly. However, real estate agents that aren't realtors are in no obligation to do this.
The biggest issue lies with the real estate agent, not the seller. Some agents attempt to be both the listing and the seller's agent for pocket listings, which violates the Code of Ethics.
How do I report a pocket listing?
You would report a pocket listing if you felt the REALTOR® acted unethically. Each state should have its own real estate regulatory body in the state government. The NAR also tries to do their own investigations. You would report the suspected infraction to either or both organizations. Leave it in their hands.
Key Takeaways
Some consider pocket listings unethical, but they are not illegal as long as the real estate agent follows the rules.
Pocket listings are for-sale properties that aren't entered into the MLS service, which would gain wider awareness and more potential buyers.
In general, sellers get a better price with more visibility, not less.
Pocket listings can benefit sellers and buyers in certain situations, like maintaining confidentiality and limiting (if not eliminating) a bidding war.
However, pocket listings may also be difficult to find for buyers, leaving the seller waiting longer than traditional listings.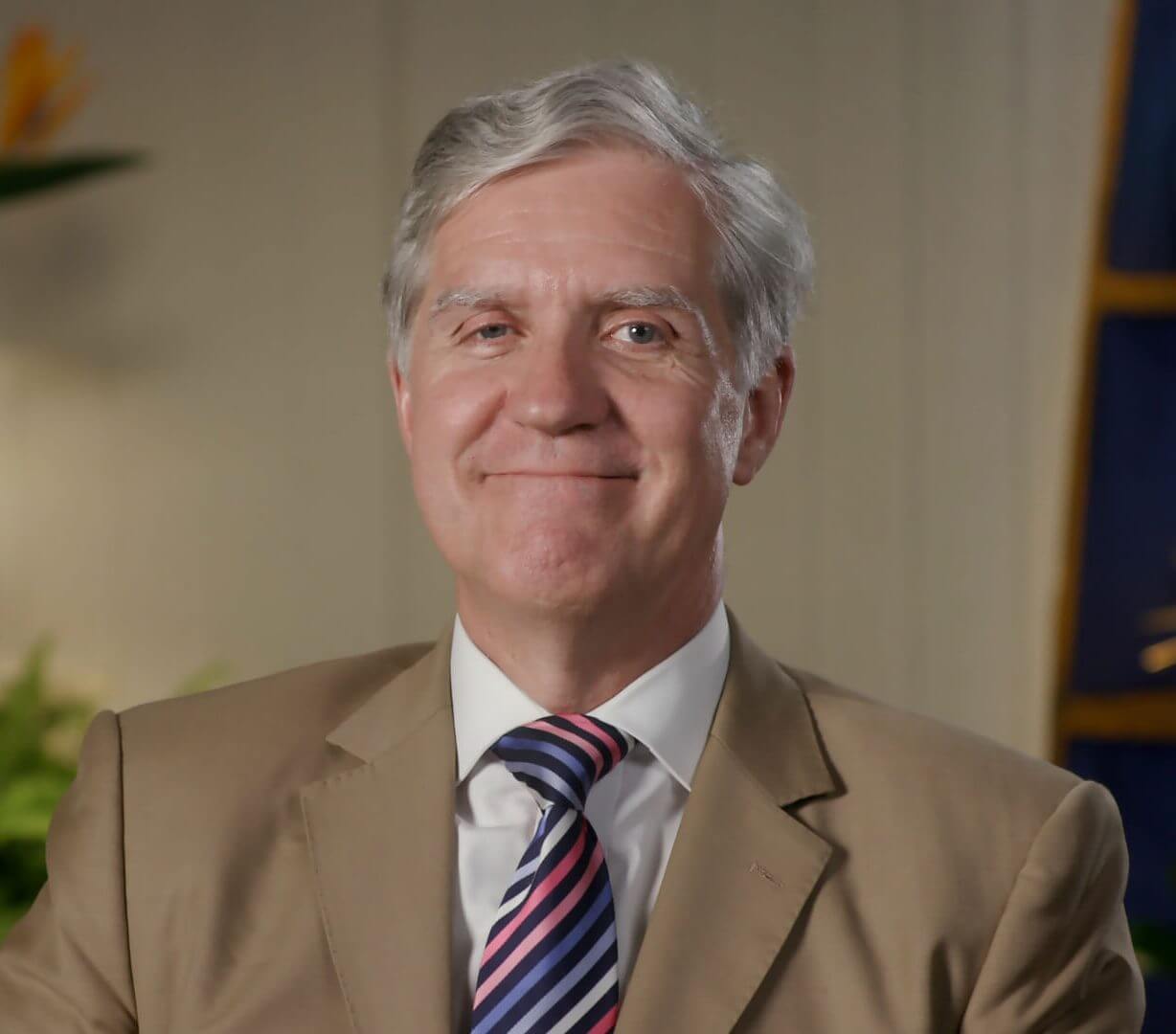 Bryce Sanders is president of Perceptive Business Solutions Inc.  He provides HNW client acquisition training for the financial services industry.  His book, "Captivating the Wealthy Investor" is available on Amazon. Bryce spent twenty years with a major financial services firm as a successful financial advisor. He has been published in 40+ metro market editions of American City Business Journals, Accountingweb, NAIFA's Advisor Today, The Register, LifeHealthPro, Round the Table, the Financial Times site Financial Advisor IQ and Horsesmouth.com.