Article Summary:
A rehab loan allows you to put repair and renovation costs into a loan. These costs can be added to your mortgage. A rehab loan often refers to a FHA 203(k) or a Fannie Mae HomesStyle loan, but it can refer to any loan that finances the purchase and repair (or renovation) of a property. This guide will help you decide which one is best for you.
If you've found your dream home that needs some TLC, you don't have to worry about paying for repair costs upfront. Rehab loans are designed to help with that. Rehab loans let you buy (or refinance) a home and bake renovation costs into the loan. This way, you can pay off the renovation costs as part of your monthly mortgage payments.
Rehab loans offer an affordable way to renovate your home, whether you just bought it or have lived there for years. They can be great for those wanting to buy a fixer-upper. Keep reading to get an in-depth review of what a rehab loan is, what it covers, and more.
What is a rehab loan?
A rehab loan often refers to a FHA 203(k) or a Fannie Mae HomesStyle loan, but it can refer to any loan that finances the purchase and repairs (or renovation) of a property. These loans are used to purchase homes that need repairs or a renovation, such as a fixer-upper or an older home. If you take out a rehab loan, the cost will be added to the mortgage payments.
FHA 203(k) loans are insured by the Federal Housing Administration. This often means they have lower interest rates and more flexible qualifications. Rehab loans cover the cost of home improvement projects, such as renovation or repair costs. They can only be used for your primary home. However, you can use Fannie Mae HomeStyle loans with a second home.
One of the main benefits of using a rehab loan is it consolidates your renovation and mortgage costs into one loan. This simplifies your payments and avoid having to pay closing costs on two mortgages. If can also lower the interest you pay on the home improvement costs, since most home improvement loans have higher interest rates than mortgages.
What can rehab loans be used for?
Home rehab loans can be used to:
Purchase a home that needs repairs and renovations
Cover renovation costs on your current home
Move your current home to a new site
Purchase a home then update and improve its quality
Different types of rehab loans
There are two main types of rehab loans: FHA 203(k) renovation loans and Fannie Mae HomeStyle renovation mortgages. The type of property you are buying (primary home or investment), your credit score, and the extent of the renovations you want to make will determine which one is best for you. When people talk about a rehab loan they are usually referring to a FHA 203(k) loan so we will focus on them in this article.
Fannie Mae HomeStyle Renovation mortgage
Fannie Mae is a government-sponsored company that can help low- or medium-income borrowers find a mortgage. The Fannie Mae HomeStyle® Renovation mortgage is specifically a type of renovation loan.
Important things to know about this option:
You must meet the Fannie Mae underwriting requirements to get this mortgage.
Contractors can draw up to 50% of the loan amount for up-front material costs.
Only one appraisal, determination of the after-repair value, is required.
Renovations are limited to 75% of the lesser of these two amounts: (1) the purchase price plus project costs, or (2) the after-repair appraised value.
FHA 203(k) loans
There are two types of FHA 203(k) loans, standard and limited. The best choice will depend on the extent of the repairs you need to make to the property. Note that FHA 203(k) loans can only be used for your primary home.
Standard 203(k) renovation loan
Standard FHA loans require you to borrow at least $5,000, so these are excellent for major renovation projects. You can choose whether to have a variable or fixed interest rate, as well as the length of the payment term.
Limited 203(k) renovation loan
If you need to do a small renovation project, a limited 203(k) loan will likely be your best bet. Limited rehab loans allow you to take out a smaller amount than a standard loan. You can borrow up to $35,000 and can choose between having fixed or variable interest rates.
If you're doing major construction or structural repairs, choose a standard FHA loan. Otherwise, a limited rehab loan should be great for you.
What does a standard 203(k) cover?
A standard FHA 203(k) renovation or rehab loan will cover:
Converting a single unit property to a multi-unit property
Electrical, cooling, heating, and plumbing repairs
Flooring
Improving accessibility
Landscaping
Roofing
Site relocation
Structural repairs
Septic and sewage renovations
Repairing an existing swimming pool (not for building new pools)
Upgrading appliances
Getting approved for a standard 203(k)
You must follow specific rules to receive a standard rehab loan. Some of these requirements are as follows:
You must work with an approved consultant.
A contingency reserve must be added to the loan. These are usually around 10%–20% of the total cost.
Your property must be inspected after the project is complete.
What does a limited 203(k) cover?
Limited renovation loans cover replacement or repair costs of:
Appliances
Deck and porches
Electrical, plumbing, and HVAC
Flooring
Downspout, gutter, and roofs
Limited renovations also cover smaller home improvement projects, such as:
Improving accessibility
Indoor and outdoor painting
Lead paint removal
Small remodeling projects
Waterproofing and finishing a basement
Weatherization
An inspection does not need to be conducted if the project costs less than $15,000. You are, however, required to live in the home during the renovation.
Steps to getting a rehab loan
Here is a rundown of what it would look like if you got a rehab loan:
You apply for a rehab loan with an FHA approved lender
Contractors you find draft bids for repair costs
You review bids with your lender
Your lender requests an appraisal to determine the value of the home after repairs
The loan is approved and signed
Money goes to the seller and an escrow account
The renovation project begins
How are rehab loans different from conventional mortgages?
Three of the biggest differences between conventional mortgages and rehab loans are the down payment, living arrangements, and certainty one will have funds to cover renovation expenses.
| 203(k) rehab loan | HomeStyle Renovation mortgages | Conventional mortgages |
| --- | --- | --- |
| Can have a down payment as low as 5%. | The down payment can be just 3%, even less when paired with a Community Seconds mortgage. | Usually require a 20% down payment. |
| You need to live on the property that you are using the loan for. | Can be used on vacation homes or investment properties. | Can be used on vacation homes or investment properties. |
| Ensure borrowers that they will have enough money to cover renovation costs. | Ensure borrowers that they will have enough money to cover renovation costs. | Borrowers may not have enough money to cover renovation costs. |
203(k) eligibility requirements
As with any other loan, you will have certain requirements you have to meet to receive a rehab loan. Here are some of the main requirements:
Citizenship: You must be a U.S. citizen to receive an FHA loan. Lenders will ask you to verify your citizenship.
Credit score: While you would likely need a credit score of 720 with a conventional loan, FHA loans only require a score of 620–640. Some allow scores as low as 580. In some cases, however, a better credit score can mean having a cheaper monthly mortgage insurance premium.
Down payment: You will have to provide a down payment of 3.5% of the total project cost and purchase price.
Debt-to-income ratio: The maximum debt-to-income ratio you can have with an FHA loan is 43%.
Pro tip:
If a rehab loan isn't the best fit for you, check into getting a
personal loan
. Personal loans can be used to cover a variety of expenses, including home repairs.
Key takeaways
A rehab loan lends you money to cover renovation and repair costs.
Rehab loans put mortgage payments and repair costs into a single loan.
FHA 203(k) loans and Fannie Mae HomesStyle loans are two examples of rehab loans.
You can use a renovation loan on your current home, or a home you are buying.
A 203(k) loan usually requires a lower down payment than a conventional loan.
While you can only use a 203(k) loan to repair or renovate your primary residence, you can use a HomeStyle loan for a second home or investment property.
Priority one when buying a home
Whether you'll be buying a fixer-upper and seeking a 203(k) or buying a home that's great just the way it is, finding the right lender is key to a good homebuying experience. To find the best mortgage lender for you, check out SuperMoney's list of the best mortgage lenders, a list we update frequently so it's always up to date.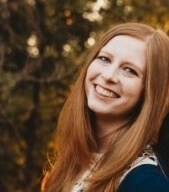 Camilla has a background in journalism and business communications. She specializes in writing complex information in understandable ways. She has written on a variety of topics including money, science, personal finance, politics, and more. Her work has been published in the HuffPost, KSL.com, Deseret News, and more.