Reverse mortgages are a very specific type of mortgage designed for senior citizens.  They can be very confusing to understand and there are several nuances to consider before deciding if one is right for you.  If you, or one of your loved ones, is considering a reverse mortgage, read on to learn more about the advantages and disadvantages of these loans.
What is reverse mortgage?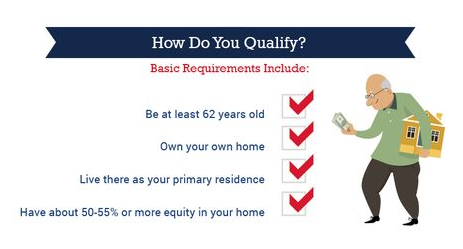 Reverse mortgages are designed for those ages 62 and older, who own their own home free and clear, or have a very small mortgage.  This type of mortgage allows seniors to take equity out of their home and have access to cash without having to sell their home or take on an additional monthly payment.
Here's a breakdown of the different types of reverse mortgages:
Home Equity Conversion Mortgage (HECM)—This type of reverse mortgage is government insured, and you can get one as:

Adjustable rate—which can be dispersed as a line of credit, lump sum, monthly payment, or a combination of these
Fixed rate—which is only available as a lump sum

Reverse Mortgage Purchase—A purchase mortgage is available if you're looking to get a home that would better suit your needs (such as moving closer to family, smaller in size, or a home designed to better accommodate your physical needs), while simultaneously obtaining a reverse mortgage.  This type of mortgage helps you to avoid the closing costs of purchasing a home, then taking out a reverse mortgage separately.
Single Purpose Reverse Mortgage—This is the least expensive option because it deals with paying off smaller items, such as property taxes or home improvements.
Proprietary Reverse Mortgage—For seniors with high-value properties (greater than $650,000) that are looking to access more equity than HECM guidelines allow.  Funds for this type of reverse mortgage are only available in a lump sum at closing.
WEIGH THE PROS AND CONS
Compare the pros and cons to make a better decision.
Pros
Gives you access to cash (equity) in your home
You can stay in your home longer by using fund to continue paying property taxes and other costs associated with homeownership
No monthly payment
You retain ownership
"Non-recourse" clause—this means that you, or your heirs, can't owe more than the value of your home when the loan becomes due or the home is sold.
Cons
Loan amount accrues interest since no payments are being made and the loan amount continues to grow over time, so if you plan to sell your home, you will have to pay back the reverse mortgage and any interest that has accrued
Uses up the equity in your home, which means that you and your heirs will have fewer assets
There are closing costs associated with obtaining a reverse mortgage
Interest rates may change over time.  Many reverse mortgages offer adjustable rates, meaning that as interest rates adjust, so will the interest accruing on your mortgage
Interest is not tax deductible as it is with a standard mortgage—until the loan is paid off, partially or in full
How much money will you get?
That depends upon: your age, the value of your home, interest rates, and how much you owe currently.  Typically, a reverse mortgage will not go above a 75% combined loan-to-value. The amount that you owe grows over time because you're not required to make payments.
How to shop for a company that fits your needs
A great place to start to find out if a reverse mortgage is right for you, is to talk to a Home Equity Conversions Counselor at the Department of Housing and Urban Development (800) 569-4287.  You can also search for FHA approved reverse mortgage lenders if you're looking for an HECM.  Another resource to search for lenders (other than those that are FHA approved), you can search the National Mortgage Licensing System (NMLS) Consumer Access to verify a particular lender.
Check out SuperMoney's list of mortgage companies here.
Alternate options
If you're retired and you're looking for ways to access your home's equity, a reverse mortgage isn't the only option.  Instead, you may want to consider a few other options:
Refinance your home
If you have a small mortgage left on your home and a short amount of time left on your mortgage, you may be able to do a cash-out refinance and even possibly lower your payment by taking out a 15- or 20-year fixed term mortgage.
Take out a Home Equity Line of Credit
If your home is free and clear, you may want to consider taking out a home equity line of credit.  The closing costs are less than a traditional refinance and you have the option of using the line of credit, paying it down, and then using it again during the draw period.
Downsize your current home
Getting a smaller and less expensive home can save you money on property taxes and maintenance.  Additionally, you can even access some of that equity upon selling your home.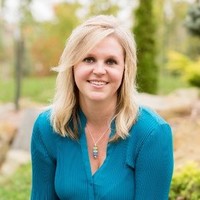 Gina Young is an accomplished finance writer who has written for publications including Examiner.com, Lexington Law, Talk Markets, CreditRepair.com as well as her own blog (Money Savvy Living), giving budgeting and frugal living advice. With a bachelor's degree in Accounting and Finance from Ashland University and a MBA from Indiana Wesleyan University, Young has impressive credentials in many aspects of investing, retirement planning, and personal finance.