Article Summary:
Shop Pay is an online payment service that saves customers' shipping and billing information to make checkout faster. It also gives buyers the option to pay for their items in small portions over time. Shop Pay keeps all your tracking information in one place so that you can easily check their status and return them if needed.
Technology has made shopping easier and more accessible than ever before. With just a few clicks, you can have nearly anything at your doorstep in just a matter of days. With the growth of online shopping has also come the growth of shopping technology. One new technology available to customers is Shop Pay.
But what is Shop Pay? And how is it different from other pay installment apps? In this article, we'll discuss what Shop Pay is, how it works, and why it could be a smart app to install.
What is Shop Pay?
Shop Pay is an online payment service created by Shopify that acts as a one-click payment service for online shoppers. This payment method also allows businesses to sell their items through multiple platforms, like social media, and allows customers to buy an item right away and pay for it later.
Shop Pay also keeps track of all your orders in one place. Instead of going to multiple apps and websites to see when your package will be delivered, Shop Pay keeps track of all of them right there on the app.
Shop Pay has four main purposes:
Provide customers with the option to pay for items in installments
Give customers the ability to track orders and make returns in the same place
Provide customers with personalized shopping recommendations
Accelerate the checkout process for customers
Think of Shop Pay as an online wallet. It saves all your receipts and personal details in one place to speed up the shopping service and keep things more organized. Shop Pay makes checking out online faster as you don't need to input your address and payment method every single time. It remembers it for you.
How does Shop Pay work?
Shop Pay users can experience speedy checkouts and flexible payment methods. With that in mind let's take a more in-depth look at how Shop Pay works and the app's individual features.
Pay installments
Perhaps one of the most attractive features of Shop Pay is its pay installments. While you can choose to pay for everything at once with Shop Pay, you can also pay for your items a little bit at a time.
If you choose to use pay installments, you have the following options:
Orders between $50 and $999.99. Payments are split into four bi-weekly, interest-free pay installments. This does not affect your credit score or add on any additional charges.
Orders between $150 and $17,500. Purchase split into monthly installments with added interest rates. There is no monthly fee and your credit score is not affected unless you do not make your payments on time.
Once you place your order, you'll receive emails and text messages reminding you to make your payments. You cannot customize your payment schedule.
Installment payment requirements
In order to use Shop Pay installments, you must meet the following eligibility requirements:
You must have a billing and shipping address in the United States.
Orders must be between $50 and $17,500.
Orders cannot be paid for with virtual or digital currency, or gift cards.
Capital One cards and prepaid debit and credit cards are not accepted.
You can only pay with a debit card with monthly payment installments.
Bi-weekly payments can be paid with both a credit and debit card.
Your phone number must match on both Shop Pay and Affirm — the third-party providers that power Shopify payments.
You'll get to select how you want to use pay installments at checkout.
Order tracking
The Shop Pay app keeps all your order information in one place. This way, you won't have to search over multiple apps and websites to see where your package is. It also keeps track of all your virtual receipts.
Here's a rundown of what this feature offers on the Shop Pay app:
Tracks deliveries and orders. Shop Pay tracks your orders and deliveries as soon as they are made. They do this through the email or Amazon account you linked to. You can also manually add the tracking number to the app.
Shows order status updates. Shop Pay informs you if your order is waiting for more details, placed, shipped, in transit, out for delivery, ready for pick up, already picked up, or delivered. It can also show you if your order was canceled, refunded, or partially refunded.
Shows your deliveries. This allows you to view all your orders that were delivered both currently and in the past.
All these features can be viewed under the "Order Updates" section of the Home page.
Personalized shopping
Once you start using Shop Pay, the Shop app will start personalizing your shopping feed. It will note what you have purchased before and provide you with recommendations based on previous orders.
This could help you find something you need quickly and in a convenient place. So, next time you're looking for an online store to shop at, Shop Pay could have a good recommendation for you.
Check out process
Whenever you purchase something online, you always have to type out your name, address, and payment details. Shop Pay cuts that step out. With Shop Pay, customers can choose to have their personal and payment details saved. Shop Pay stores this information so that you don't have to type it in for future purchases.
Shop Pay gives you the option to save your shipping and billing information, credit card details, and mobile phone number. Simple click the "Remember Me" prompt to have your information saved. Having your information saved is not a requirement to use Shop Pay, so it's okay if you're not comfortable with that. But if you choose not to save your information, you'll have to type out the details with each purchase.
How do late fees work with Shop Pay?
The good news is there are no late fees with Shop Pay. However, if you are behind in your payments, this will probably affect your ability to use Shop Pay in the future. Shop Pay does not tack on any additional charges or fees with any purchase. If you miss monthly payments this could hurt your credit scores. However, you won't have interest rates and your credit score will remain unaffected if you pay all at once or use the bi-weekly pay installment method.
Where can you use Shop Pay?
Shop Pay is best used when shopping online, as it is designed to make virtual transactions run faster and smoother. To name a few, three popular franchises that use Shop Pay are Fashion Nova, Spanx, and Funko, but there are thousands of other stores that accept this payment method.
There are restrictions on which items you can buy with Shop Pay. For instance, you cannot use Shop Pay installments for the following items:
Cash advances
Credit card payments
Cryptocurrency
Currency
Drugs, alcohol, and tobacco
Illegal items
Loan payments
Narcotics
Money transfer services such as PayPal or Venmo
Weapons and their accessories
Is Shop Pay safe?
Shop Pay knows and understands that the information you input is valuable. Their servers meet PCI compliance standards that keep your personal and payment details safe. It's also designed to handle emails with security.
If you decide you don't feel comfortable with your information being saved on Shop Pay, you can unsave it or delete your account.
Pro Tip
To make sure the website you're on is secure, make sure it's Secure Sockets Layer (SSL)-encrypted. This encryption is designed to protect your payment information. Learn more tips for online shoppers
here
.
Is Shop Pay a good idea?
Shop Pay is a good idea for a few reasons. First, it makes the checkout process faster and easier. Second, it allows buyers to pay for their items in small increments over time. And third, they work to reduce their carbon footprint by planting trees with each transaction.
However, if you're looking to make a larger purchase, you'll be subject to Shop Pay's interest rates as you make installment payments. To avoid this, you may want to look into a more traditional personal loan, which may have lower interest rates than Shop Pay.
Benefits of Shop Pay
Shop Pay has a few more benefits in addition to acting as a fast way to buy online.
Supports local businesses. Shop Pay promotes businesses local to your area under your personalized shopping recommendations. This way, you're supporting shops in your area that you may not otherwise know of.
Helps the environment. Another benefit of using Shop Pay is they work to offset the carbon emissions that are caused by delivery. Shop Pay plants new trees with each transition. Shop Pay has worked to protect rainforests in Peru and plant trees in Senegal. So, when you make a purchase using Shop Pay, you know that they're working to help reduce their carbon footprint.
Additionally, Shop Pay provides you with a flexible way to pay for your items. Perhaps you need something now but can't pay for it all at once. Shop Pay's pay installments make it possible to buy items when you need them and make payments as you go.
How to enable Shop Pay
How you use Shop Pay will depend on your role in retail, as the app (obviously) works differently for customers than it does for business owners.
For customers
For mobile shoppers, you can start using Shop Pay simply by downloading the Shop app. You'll create a Shop Pay account with your email, and you can start shopping shortly afterward. You can choose at checkout to have Shop Pay remember your payment method and personal details.

IMPORTANT! If you choose to let Shop Pay remember your personal information, look out for a Shop Pay code each time you make a purchase. This is to confirm your payment information to prevent fraudulent purchases.
For business owners
Here's how you can start using Shop Pay if you own a business. Keep in mind that Shopify owns Shop Pay, so you'll have to access Shop Pay through them:
Open your Shopify admin.
Go to Settings, then Payments.
Select "Manage" under the Shopify Payments section.
Check "Enable Shop Pay" under the Shop Pay section.
Click Save.
For online stores with third-party gateways
Here's how you enable Shop Pay if you're an online store using a third-party gateway:
Open your Shopify admin.
Go to Settings, then Payments.
Go to the Third-party payment providers section and click "Manage."
Click save.
Go to the Shop Pay button and select "Complete set up."
Enter the details about your online store and banking information.
FAQs
Is Shop Pay the same as Afterpay?
Afterpay is different from Shop Pay, though they are both buy-now-pay-later services. Some online businesses may offer Afterpay as a payment option instead of Shop Pay, or vice versa.
What is the difference between PayPal and Shop Pay?
Shop Pay is similar to an online wallet and saves your personal details and payment information that allows you to pay in small increments. PayPal, on the other hand, is more similar to an online checkbook. It's an online payment system that works with money transfers and orders.
Is Shop Pay free?
Yes, Shop Pay is free to use. They do not add on any additional fees or charges to your transactions. Also, as a business owner, Shop Pay does not charge transaction fees as other Shopify apps do.
Does Shop Pay affect your credit?
Shop Pay will not impact your credit score if you pay all at once or in bi-weekly increments. However, if you make monthly installments and miss a payment, then your credit score could be affected.
Key Takeaways
Shop Pay is an online payment service that saves your personal details to make checkout faster.
Shop Pay also makes it easy for customers to track and check the status of their orders.
Customers can choose to pay for their items in small increments over time as opposed to all at once.
A tree is planted with each transaction to help reduce carbon emissions that come from delivery.
Learn more ways to go green
Because Shop Pay plants a tree with each transaction, they are a great source to use for "green" shopping. This way, you can ensure that you're not leaving too big of a carbon footprint on the planet.
That being said, there are more ways you can go green with how you spend and save money. Here are six ways you can save money and the planet.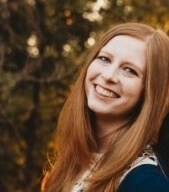 Camilla has a background in journalism and business communications. She specializes in writing complex information in understandable ways. She has written on a variety of topics including money, science, personal finance, politics, and more. Her work has been published in the HuffPost, KSL.com, Deseret News, and more.