How much do you spend on entertainment? If you're anything like the average American, you spend around 5% of your paycheck on entertainment. That has been the average since before the beginning of the Second World War, according to the U.S. Department of Labor.
5% of your income hardly seems excessive. However, a report by the Center for Retirement Research at Boston College shows some shocking statistics. 53% of American households are at risk of not having enough to maintain their living standards into retirement and 28% admit they have less than $1,000 in retirement savings.
The median household income in 2013 was $51,100, so 5% represents $2,555 a year. Although dropping entertainment altogether is not an option, what if you could have the same fun with less money and invest the balance in your retirement fund? Shaving that number down by 1-2% would have a huge impact on your fund after a couple of decades.
Here are 10 tips on how to stop overpaying on your entertainment needs.
1. Reduce Your Cable Bills and Movie Costs
Ideally, you should cancel your cable contract and stick to services like Hulu and Netflix for a mere $8. I do it for the cash savings and because I can't stand watching 21:51 minutes of commercials for every hour of cable TV.
Think about it. You can watch seemingly endless TV shows and movies for the cost of a couple of lattes each month. A movie night in with Netflix or Redbox and a bag of popcorn equates to chump change. A movie night out for two people, on the other hand, means spending upwards of $30 for 2 hours of entertainment. And if you pay for 3D? The price easily jumps to over $40, not counting the inevitable dinner or late-night snack after the film.
But what about those must-see, blockbusters that you just have to see in theaters to get the full effect? There are a few things you can do to save money on movie tickets:
Download the Fandango App. It's not just a cool way to buy hard-to-get tickets in advance. Fandango regularly offers coupons and discounts on tickets, bringing the price down.
Use your Costco / Sams Club membership. You pass them all the time when bustling through crowds and aisles lined with samples, but those tickets to Regal and AMC for $16.99/2 are worth it.
Sign up for the Rewards program. The Regal Crown Club earns you points (just like Starbucks and Safeway) towards perks. Free popcorn, free beverages and candy, even free movie tickets. Combine the use of the card with discount tickets from Costco, and you're on a roll.
See a matinee. Those big summer hits don't have to mean paying double for a ticket and waiting in line for hours for the midnight show. Try waiting until the next morning when the crowd has died down and the price is cheaper.
Now's the best time to take advantage of the summer movie series' that theaters like to offer, or go see a movie in the park if your city has them. With prices ranging from free to $3, this is another way to keep restless kids busy on the cheap.
As for cable TV, if not having your sports channels and reality TV shows is simply not an option, trim back on channels you don't watch. Switching from a premium package to a basic package could save you $80 a month, or $960 a year. Buy yourself an HDTV antenna, they retail for around $40 and access local channels for free. If those channels turn out to be enough, reconsider dropping your cable provider altogether.
2. Be Smarter About Eating Out
In the United States we enjoy eating out so much we spend half of our food budget, around $2,700 a year, on food prepared by others. Although eating out is not included on the "entertainment" category of the Department of Labor survey, what is more fun than eating out with friends?
Giving up eating out altogether is too painful to even consider, but there are many things you can do to save money.
Use coupons. Discount services such as Groupon, LivingSocial and Restaurant.com, regularly offer 50% off deals.
Don't eat out to get stuffed. You can do that at home for much less. Eat out to discover new and amazing flavors. Share an exciting entrée you are unlikely to cook for yourself at home with your spouse or friend. That's half the price for the same flavor.
Don't order alcoholic drinks or desserts. Start and end the night by having your poison of choice at home, so you don't have to pay the bloated markups (20% to 30%) restaurants charge for wine, beer and shots.
If wine and pudding are the whole reason you go to restaurants, just order that and cook a cheap and cheerful meal at home.
3. Make Sport Your Entertainment
Fill your spare time with inexpensive sports. Not only will you save money by avoiding expensive hobbies, but you will also save a whole lot more in healthcare bills. A report by the American College of Sports Medicine shows that exercise lowers the incidence of diabetes by 50%, reduces the risk of developing Alzheimer's disease by 40%, and is at least as good as Prozac and behavioral therapy at decreasing depression.
If your sport of choice requires investing in specialized equipment, consider buying second hand. Second-hand sports shops such as Play It Again Sports, allow you to buy gear for everything from mountain biking to ultimate Frisbee for a fraction of the cost of buying new.
4. Rediscover Your Library
If you haven't been to your local library for a while, you're in for a treat. Public libraries have changed a lot since you were in high school. As well as being able to borrow books, magazines and newspapers, you can surf the web, check out recent movies and TV shows, either for free or at a nominal price. Some libraries have designer reading rooms with excellent lighting, beautiful views and even coffee shops that are great for hanging out on a lazy Saturday morning.
Larger libraries will even accept requests if they don't have the book or DVD you were looking for. The yearly savings on books and rentals can be considerable. Americans still spend 1% of their income on reading newspapers and books, which translates into over $500 a year.
5. Learn For The Fun of It
Choose a subject you would like to learn more about and visit websites like Ted.org, KhanUniversity.com, Edx.org and coursera.com. These are the libraries and universities of the future. Not only do they offer free lessons, but you also get complimentary tuition from some of the best teachers/entertainers in the world. Some courses even provide certification, if you satisfactorily complete the coursework of the classes you choose.
Learning a new language is another low-cost way of attaining marketable skills while having fun. Listen to free podcasts, radio and TV shows in the target language. If there is a large community of native speakers in your area, consider volunteering for community programs that cater to speakers of that language. You will get the feel-good factor of helping others while you receive free conversation and listening language sessions.
Did you know that you can learn a new language online for free?
6. Visit Museums on Free Days
The average admission fee for museums in the United States is only $7, which doesn't sound like much, but it adds up when you have a large family. That average price is misleading because it includes 37% of U.S. museums that offer free admission. As soon as you start visiting A-list museums, such as the Met, the Louvre, the Field Museum, or the American Museum of Natural History, you can expect to pay $20 to $30 per person. (Source)
Avoid this cost by planning your visit to museums on free or discount days. Another option is to choose museums that don't have a fixed admission fee. Some of the best museums in the world, such as the Smithsonian and the British Museum have free admission.
7. Travel on Points Not Cash
Save on travel expenses by using credit cards with generous travel rewards programs and paying for all your living expenses. I save over $1,000 a year in travel expenses by choosing credit cards with large sign-up bonuses and paying for stuff with them whenever I can. For instance, spend $3,000 in three months using your Barclaycard Arrival World Mastercard and you will earn 40,000 points. That's over $400 in travel costs. Chase's Sapphire is another great earner. Spend $3,000 within three months and you receive $500 towards travel expenses, $550 if you add another card user to your account.
The key is to NEVER carry a balance on your credit cards. As soon as you start paying interest on your purchases, you negate the benefits of paying with plastic.
8. Trade Babysitting Instead of Paying For It
If you have kids, you know babysitting can eat up a big chunk of your entertainment budget. Although the average hourly rate for a babysitter is around $13, in larger cities, such as New York, babysitters can make more than $20 an hour.
Instead of paying for babysitting, team up with relatives and friends and take turns watching over the kids on each other's date nights. You'll save hundreds of dollars a year and you won't have to worry about leaving your child with a stranger.
9. Instead of a Vacation, Plan a Staycation
A 2010 survey by American Express® showed that 53% of travelers took their vacation abroad. The average family spends $4,000 on vacation trips, of which transportation costs represent a large percentage. In 2012, the average domestic return flight was $335 per person, while the average international flight was $1,205 per person.
Instead of always burning your entertainment budget on flights or gas, visit attractions nearer to home. Even better, choose free attractions. Not only will you save money and time, but you'll also have the satisfaction of supporting your local community.
Related article: Save Money with a Staycation

10. Attend Amateur Sport and Theater Events
Supporting your favorite professional team can get expensive fast. The average ticket price for a non-premium seat at an NBA game is $51. If you happen to support the New York Knicks or the Los Angeles Lakers, expect to pay $123 and $100 respectively. Going to the theater isn't any cheaper. The average prices for tickets to theatrical events in 2013 were $150 to $275 for best seats and $90 to $150 for regular seating. (Source)
Save big by supporting amateur sport and theater events in your community. Most amateur games and theater shows are either free or cost less than $15. The level of performance of the athletes and actors at these events may not be at the same standard, but what they lack in skill they usually make up for in raw passion.
You Don't Have to Sacrifice Fun
Reducing your entertainment costs doesn't have to involve big sacrifices. Small and painless changes in your spending habits can save big money over time. Reduce your monthly entertainment expenses by $100 and put it into a retirement fund, and you'll have $41,665 after 20 years, assuming the plan has a 5% annual return. If you start when you're 20 and continue contributing throughout your life, you'll have $201,231 by the time you hit retirement age.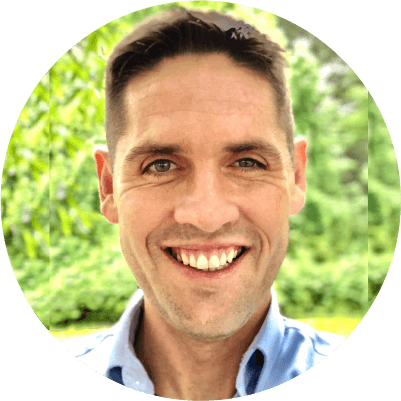 Andrew is the Content Director for SuperMoney, a Certified Financial Planner®, and a Certified Personal Finance Counselor. He loves to geek out on financial data and translate it into actionable insights everyone can understand. His work is often cited by major publications and institutions, such as Forbes, U.S. News, Fox Business, SFGate, Realtor, Deloitte, and Business Insider.